Permissions: Job Admin and above, who have access to CRM
Product tier: Available for Expert subscription tiers
A prospect post is a unique type of post on your organization's career page that is not linked to any specific job. It allows prospects to express general interest in applying to roles at your company but do not see current listings applicable to their skillset.
You can edit a prospect post under the CRM page. Click here for more information on creating a prospect post.
To update a post, find your prospect post and select Edit under the ellipses icon. (CRM > Configure CRM > Ellipses icon > Edit)

Note: You can also find prospect posts on the Job Posts tab under the Configure icon.
Update the prospect post as needed. If you want to update the prospect post details on the second page, click the Continue button.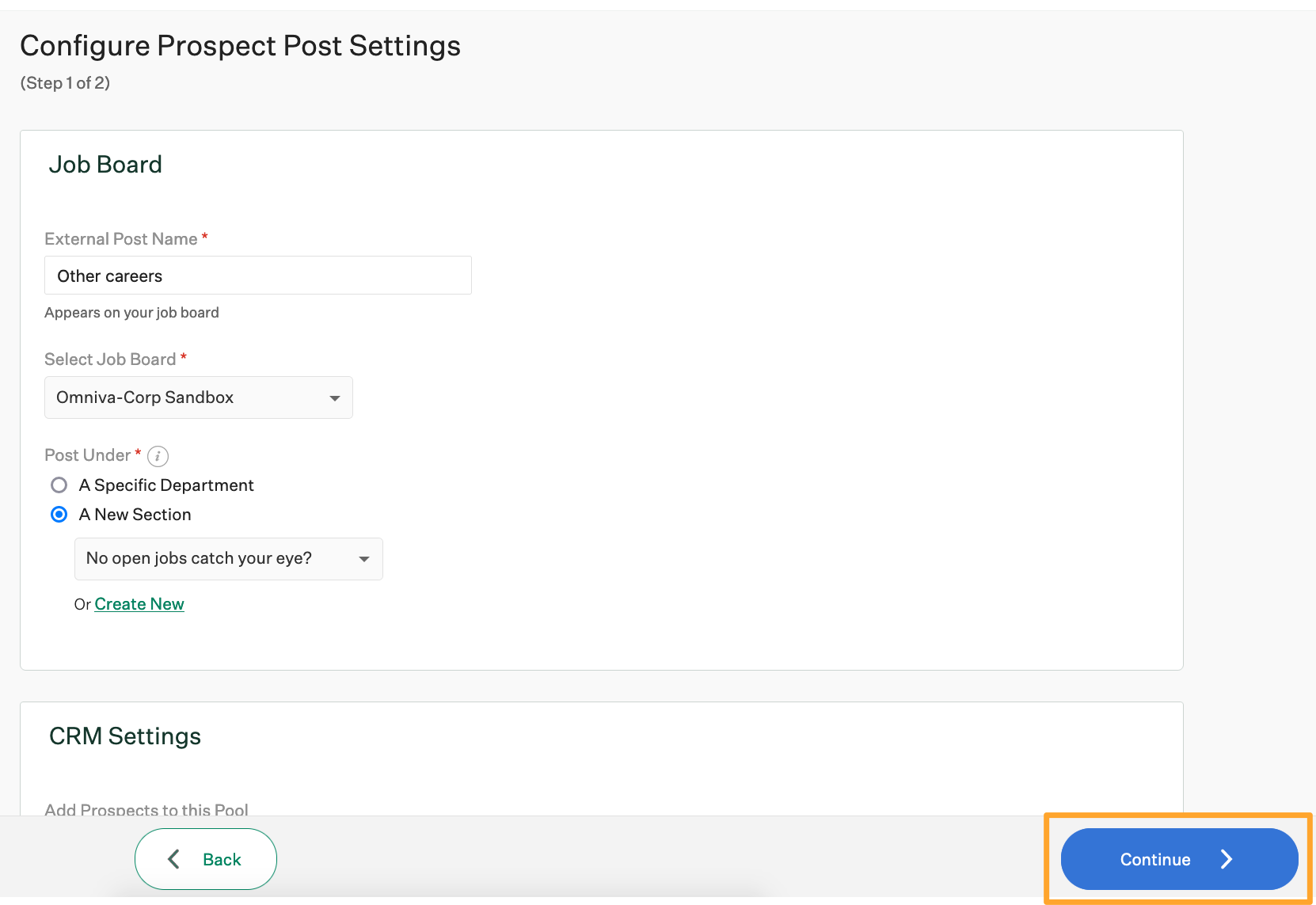 When you're finished, click Save. If the prospect post is already Live, the changes will automatically be updated on your job board.