Permissions: Job Admin and above, who have access to CRM
Product tier: Available for Expert subscription tiers
A prospect post is a unique type of post on your organization's career page that is not linked to a specific job. This post allows prospects to express general interest in applying to your company, but do not see current listings applicable to their skillset.
More than one prospect post can be created to cover any sources, job boards, or other configurations that may be needed for your prospects.
Note: Prospect posts cannot be posted to any free job boards. Additionally, approvals in Greenhouse Recruiting are associated with specific jobs and therefore do not apply to prospect posts. Since prospect posts are not linked to any job, they can be created by any user with the appropriate permissions.
Create a new prospect post
Select CRM on the toolbar.

Click Configure CRM.

Select Add Prospect Post.

Note: Users can also create prospect posts through Configure

page or when creating a new job.
Define the post details, including where the post should display on the job board. If you want a more general prospect post, choose A New Section and enter a section name.
Existing section vs. new section
Putting a prospect post in an existing section can help attract a specific type of prospect.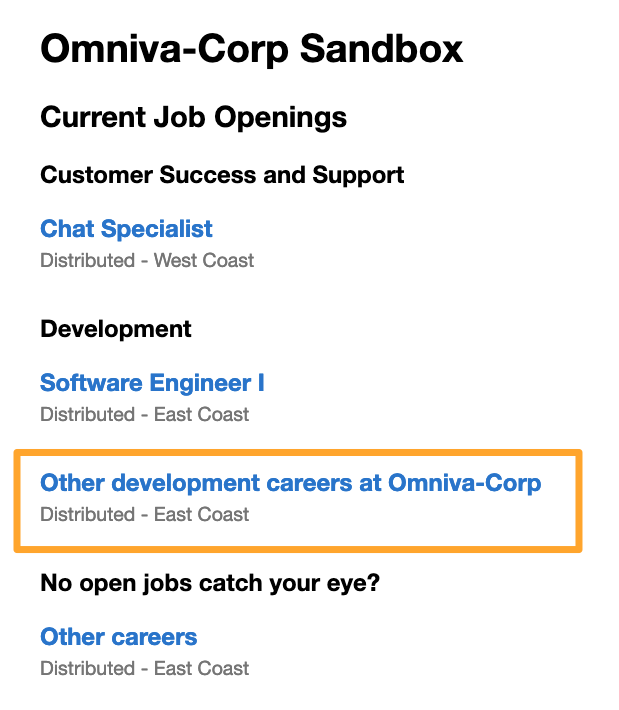 However, you can also create a new section with a custom title for prospects that may not fit into current open positions.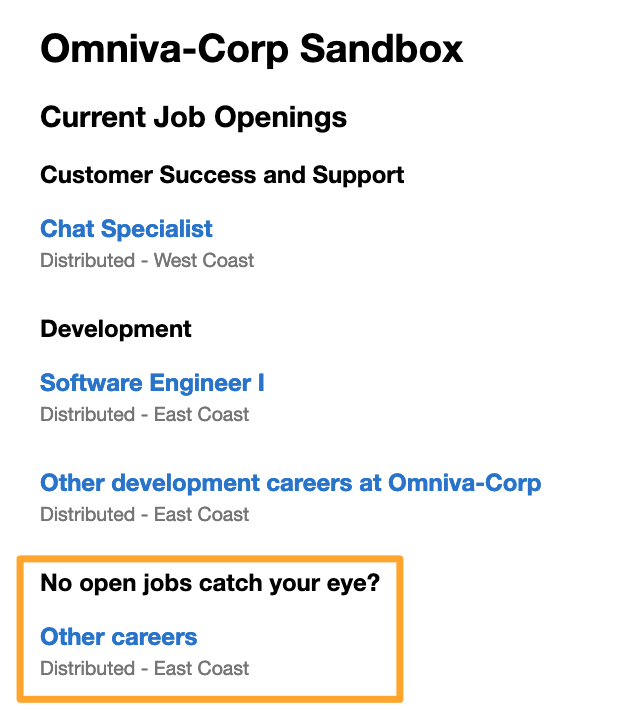 Define how prospect applications will appear in Greenhouse Recruiting in the CRM Settings section.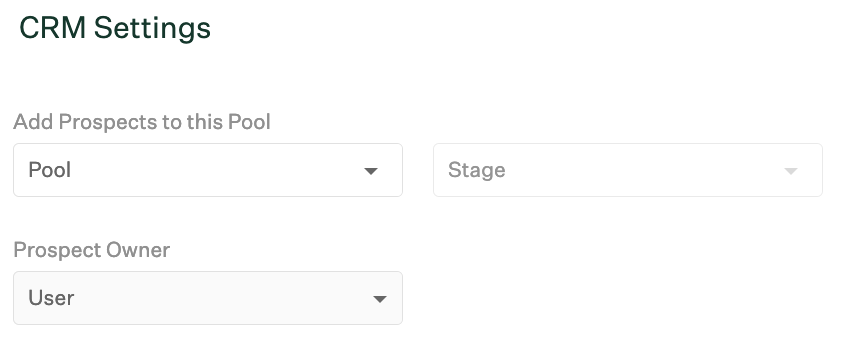 Click Continue and define the rest of the prospect post as needed by your organization.
Note: You can copy custom application questions from another job post. However, you cannot copy custom questions from another prospect post.
When you're finished, click Save.
Enable your prospect post
Once the post is created, you can enable your prospect post for a specific job board by selecting the button on the left side of the table.

Once the post is enabled, prospects can send their information through the job board.
Note: Applicants for prospect posts will not be included in DE&I reports, since the report results are based on your candidate pipeline, rather than your prospect pipeline. However, if you convert a prospect to a candidate, their DE&I data will be included in reports.