Permissions: Basic and above who can manage Job Board related API credentials
Product tier: Available for all subscription tiers
In order for Greenhouse to link your organization's careers page to your Greenhouse Recruiting account, your organization must provide a job board URL. The job board URL informs the job board iFrame on your careers page on where to look for the job board information.
If your organization is in the process of integrating its job board with Greenhouse Recruiting and is receiving a 'There was an error' message on your job board, it's most likely due to not configuring your job board URL.
For more information, please review the following article: Job board URL for non-Greenhouse hosted job boards.

To configure your job board URL, click the Configure icon

on your navigation bar, then click Dev Center on the left.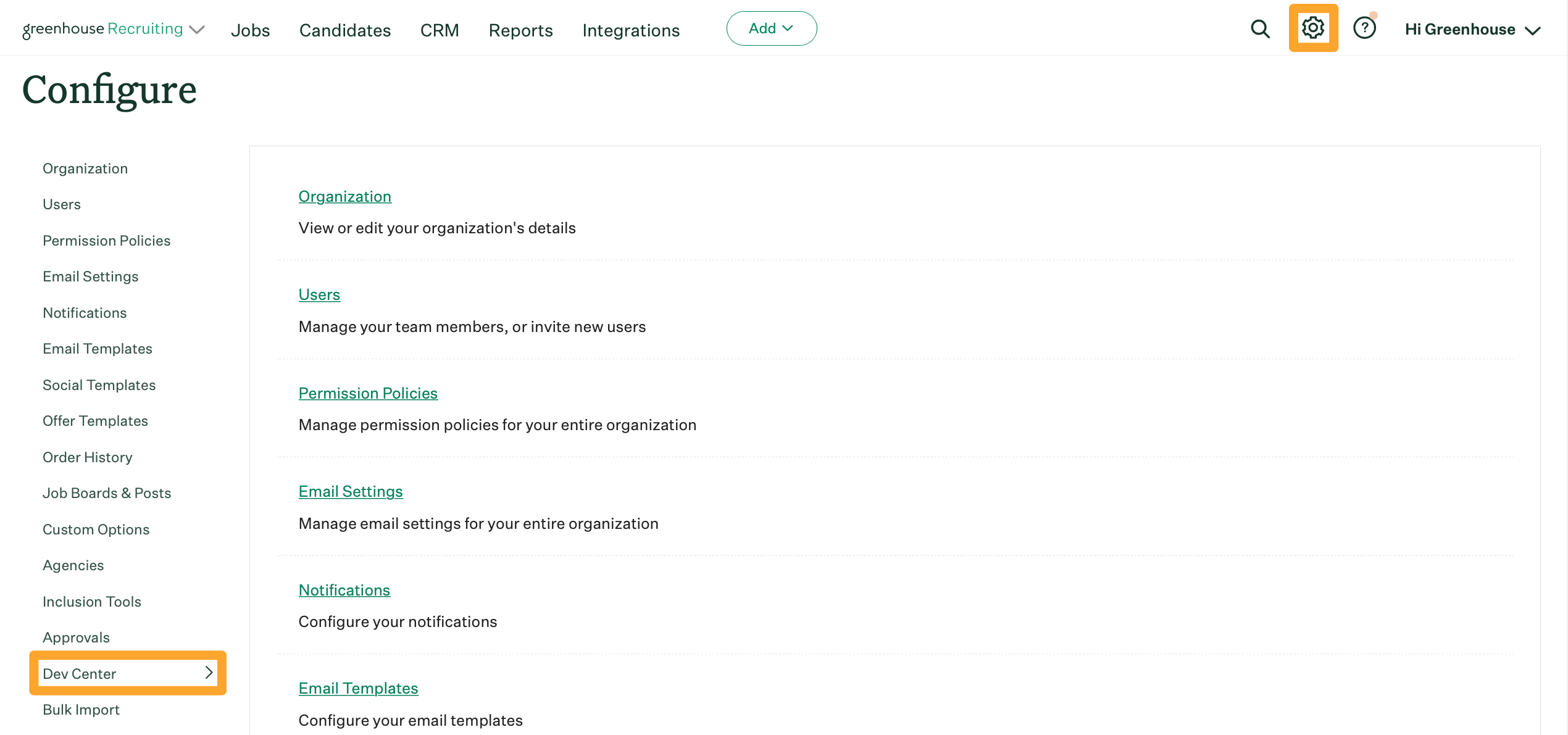 Click Configuring Your Job Board.

Click the Edit icon

beside the Job Board URL field and enter your organization's careers page URL.

When finished, click Save.
A message will indicate which job board URL is in use for this particular job board. Click Point tracking links to job board URL below to direct tracking links to your careers page.