CreativeGuild is the global company directory and job board from CreativeMornings. It is a place to hire and get hired, show off your work and unique company culture, and make new connections with creatives around the world. CreativeGuild members gain access to unlimited job postings on their global job board.
Greenhouse Recruiting's integration with CreativeGuild allows Greenhouse users to amplify their hiring efforts by syncing their jobs directly to their global job board. A unique benefit for Greenhouse users is that you can sync your job boards directly so that any edits you make to postings in Greenhouse Recruiting will be reflected in CreativeGuild. In this article, we will cover how to sync your organization's Greenhouse job board with CreativeGuild.
Integrate CreateGuild with Greenhouse Recruiting
To start, become a CreativeGuild company member by visiting www.creativemornings.com/join.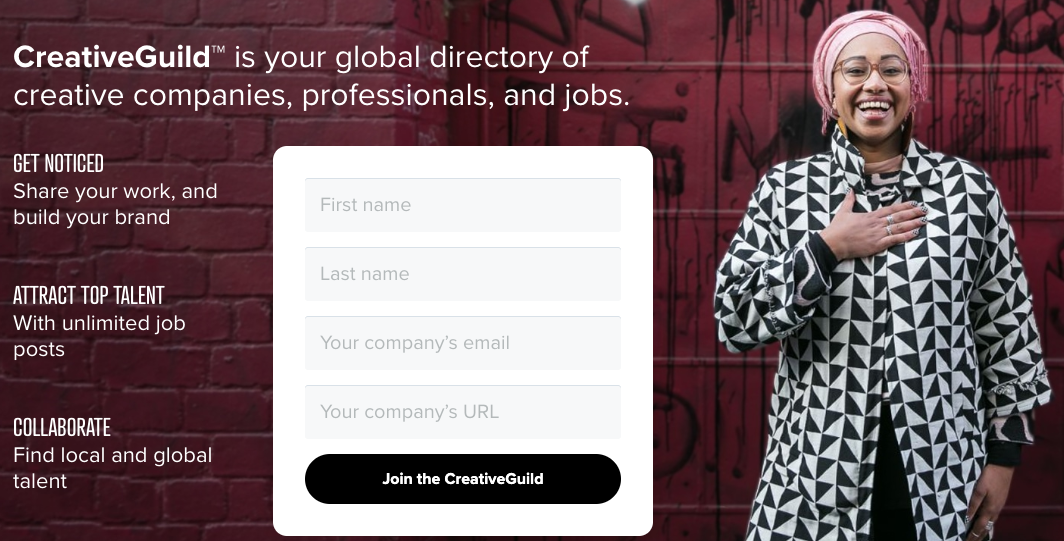 Once you are a company member, log into your CreativeMornings account and visit your company page via the dropdown menu in the upper right-hand corner.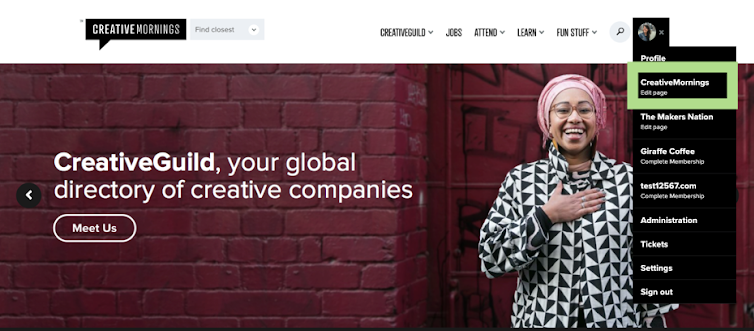 Select Create Job Post on your company page.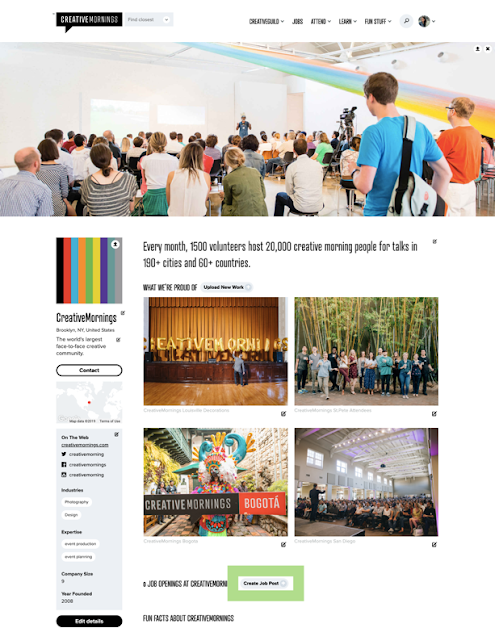 Instead of manually entering a single job posting on the subsequent page, select Sync Job Board.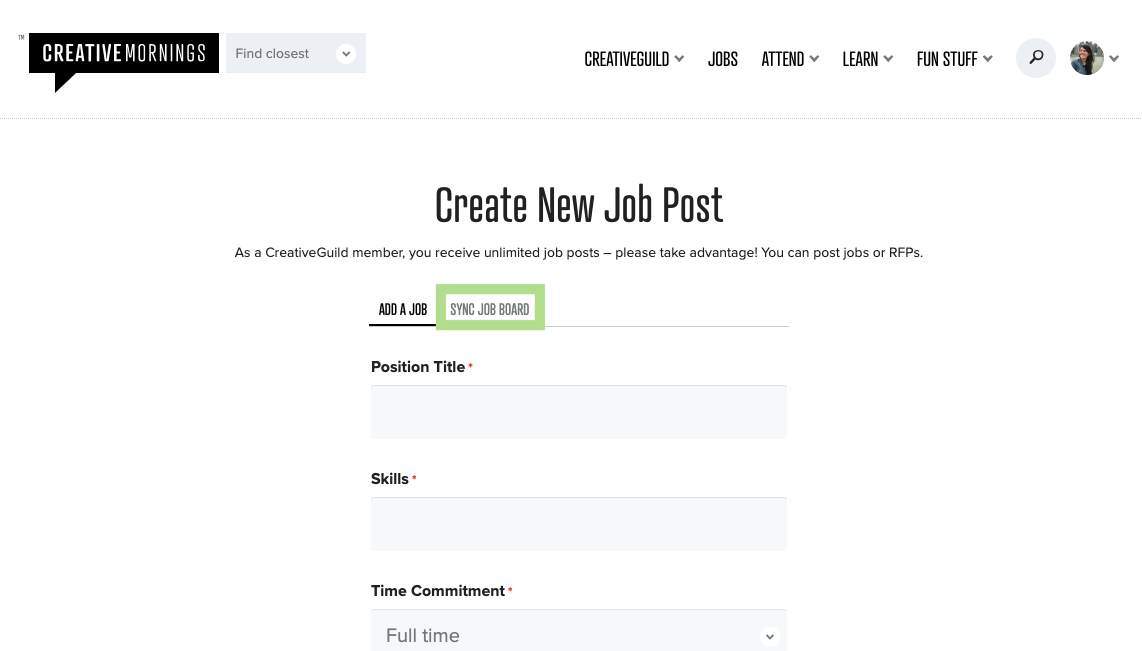 Enter your Greenhouse job board URL and click Save.
Your posts automatically begin to populate on both your company page and CreativeGuild's global job board.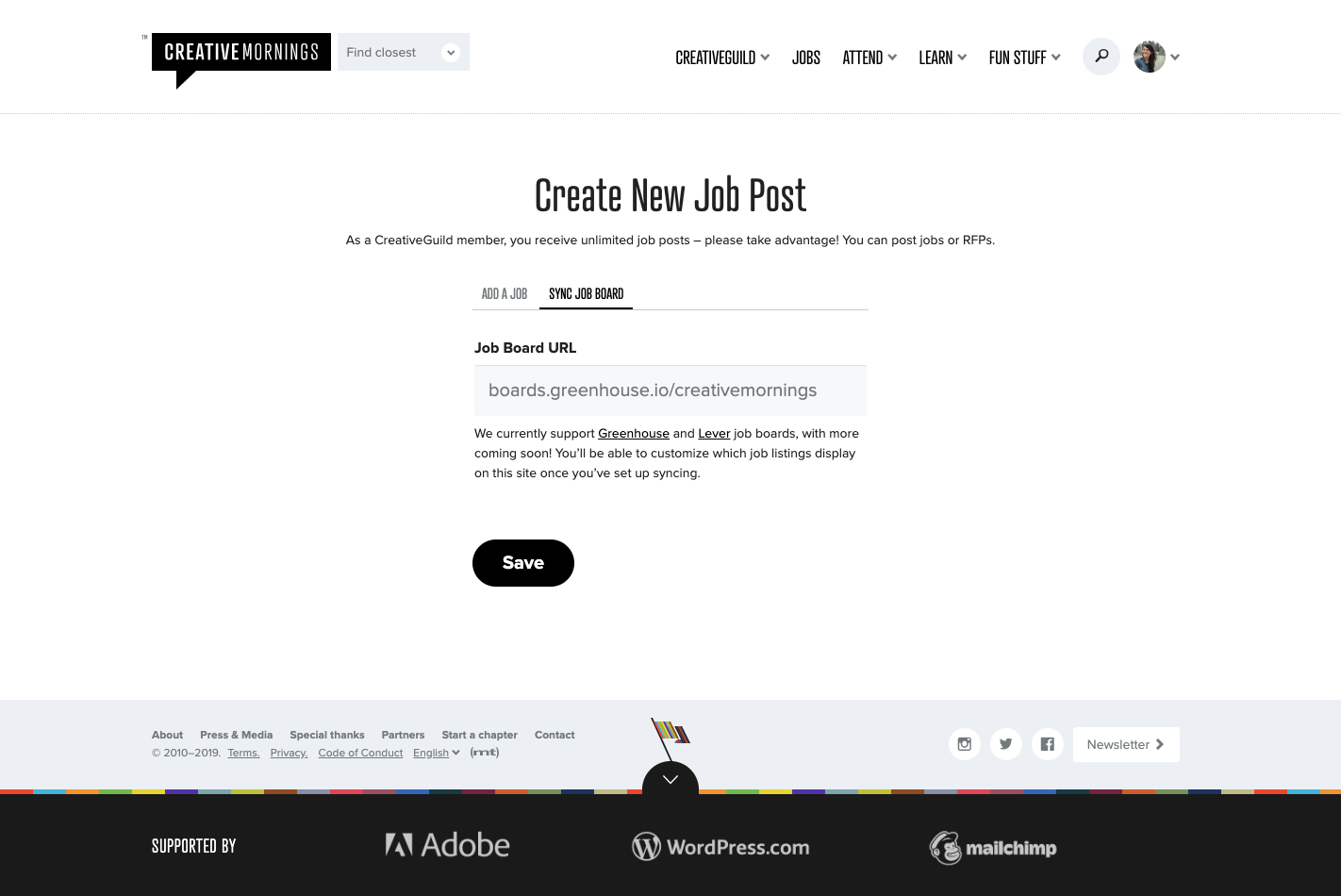 Integration candidates who click on jobs through your CreativeGuild company page, or the global job board, are redirected to your original job post with a UTM tag in the URL referencing CreativeGuild.