CRM User Licenses grants a user certain permissions in CRM to manage your organization's prospect pools, prospect stages, prospect owners, etc... Click here to learn more about user license functionality.
Your organization has a finite number of user licenses and if you need to remove a CRM User License from a user, click the ellipsis 

on your navigation bar and select CRM from the dropdown menu.

Click into the Licenses panel on the right-hand side.
The Manage CRM Account page identifies the current users who hold Admin Licenses, User Licenses, and available licenses to assign. Navigate to a user on the list and click X Remove User.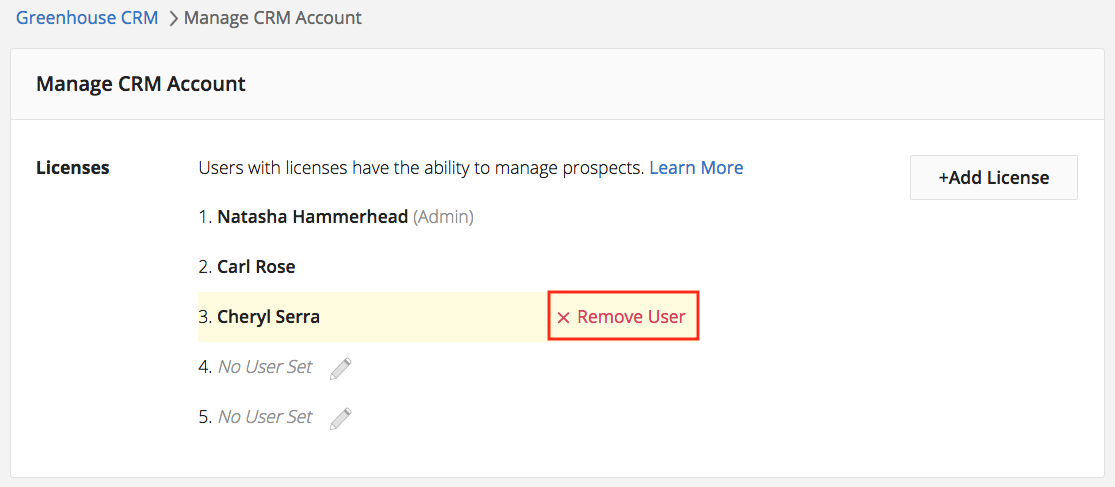 The selected user will have their CRM User License removed and the license can be reassigned to another user if necessary.