Permissions: Admin license
Product tier: Available for customers with the legacy Greenhouse CRM
Note
: This article refers to a
legacy
CRM licensing structure that some organizations with Greenhouse Recruiting are still using.
The
current
structure for CRM is available to all subscription tiers that purchase CRM as an add-on. Click
here
to learn more about CRM as an add-on product.
CRM User licenses grant users certain permissions in CRM to manage your organization's prospect pools, prospect stages, prospect owners, and more. Click here to learn more about user license functionality.
Remove user license
To begin, click the ellipses icon in your navigation bar and select CRM from the dropdown menu.

Select the arrow icon in the Licenses panel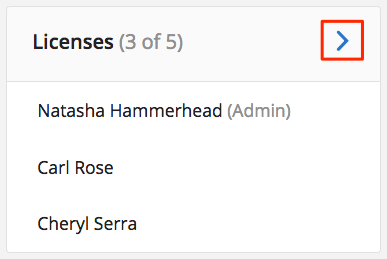 The Manage CRM Account page identifies the current users who hold Admin Licenses, User Licenses, and the number of available licenses to assign.
Navigate to a user on the list and click Remove User.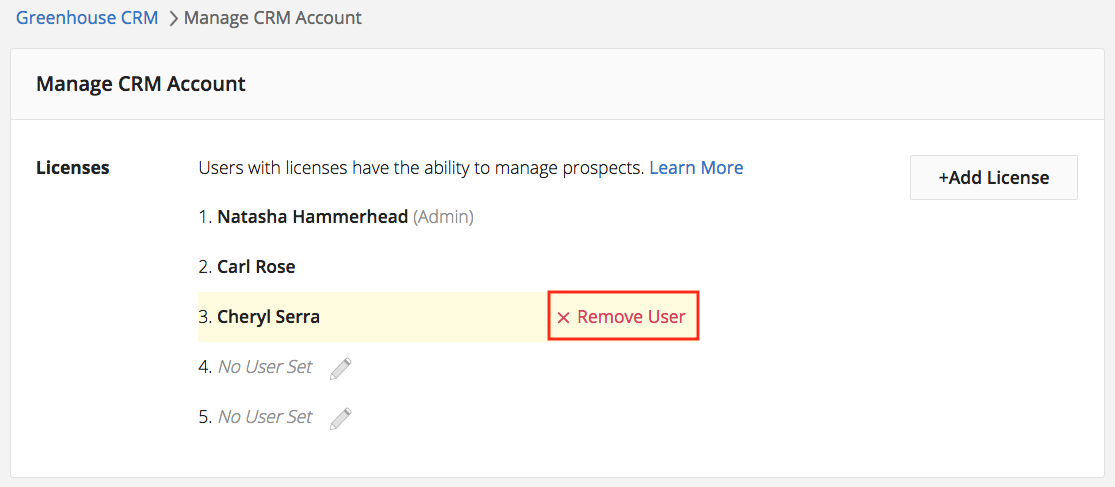 The selected user will have their CRM User License removed, and the license can be reassigned to another user if necessary.