An employee can log into their Greenhouse Onboarding profile on or after their Start Date with the work email provisioned by your team.

Depending on how your organization has configured its Greenhouse Onboarding account, employees can access their profiles using a variety of methods:
Log In with Password
When employees are first invited into Greenhouse Onboarding (via the Your Next Steps email), they can configure a password for the Greenhouse Onboarding account.

Follow the prompts to create a password for the account.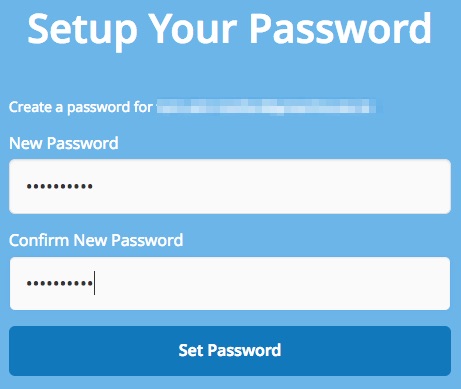 The employee can log into Greenhouse Onboarding using the provisioned work email and their password.
Log In with Google
If your organization uses Google Apps to power its email, employees can log into Greenhouse Onboarding by navigating to the login page and clicking Sign in with Google.

Follow the prompts to authorize the work email and give it access to Greenhouse Onboarding.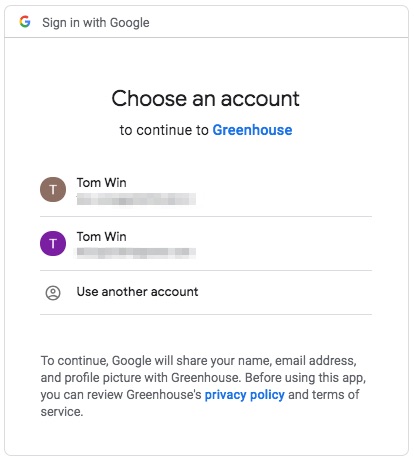 Once finished, the employee will be logged into Greenhouse Onboarding.
Log In with SSO Provider
If your organization uses a Single Sign-On (SSO) Provider, employees should input their work email in the provided Email Address field and click Next.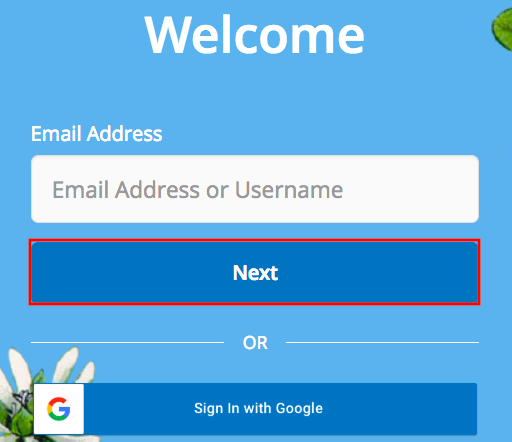 Greenhouse Onboarding will recognize the employee email and the organization's authentication configuration. The employee will be redirected to their organization's SSO provider where they can input their SSO credentials.