More than 60,000 companies use StepStone job boards successfully for the recruitment of qualified specialists and executive staff. StepStone operates over 10 top brands with 60 million visits and more than 600,000 jobs per month through platforms like totaljobs (UK), Jobsite (UK), Caterer (UK), StepStone (DE, BE, FR, NL), Jobs.ie (IE), and irishjobs (IE).
Greenhouse Recruiting's integration with StepStone allows you to ensure your jobseekers complete your application forms smoothly with relevant and up-to-date information. StepStone ATSi Apply improves the jobseeker journey by making sure that application data does not need to be entered twice and goes straight into your ATS.
Find your job board token
To make your open jobs available to StepStone, you'll need to send your job board URL, or job board token, to StepStone. You can find your job board URL by navigating to Configure

> Job Boards & Posts > Ellipsis icon next to your job board > Edit Board Settings, then scroll to the URL field.
Copy the end of the URL. This is your job board token, and you'll need to provide it to StepStone in a later step.
Click here for a more detailed walkthrough of locating your job board token.
Generate a job board API key
Next, you'll need to create a Job Board API key for StepStone.
Follow the steps in this article and use the information below when creating your API key:
API type: Job Board
Description: StepStone Job Board API key
Copy the API key in a secure location to provide to StepStone in a later step.
Enable the StepStone integration
Send your job board API key and job board token to your account manager at StepStone or via atsiapply@stepstone.co.uk.
The ATSi team will shortly confirm the integration has been configured for you.
Use the StepStone integration with Greenhouse Recruiting
Once enabled, StepStone works by presenting your applicants with a login to jobseeker.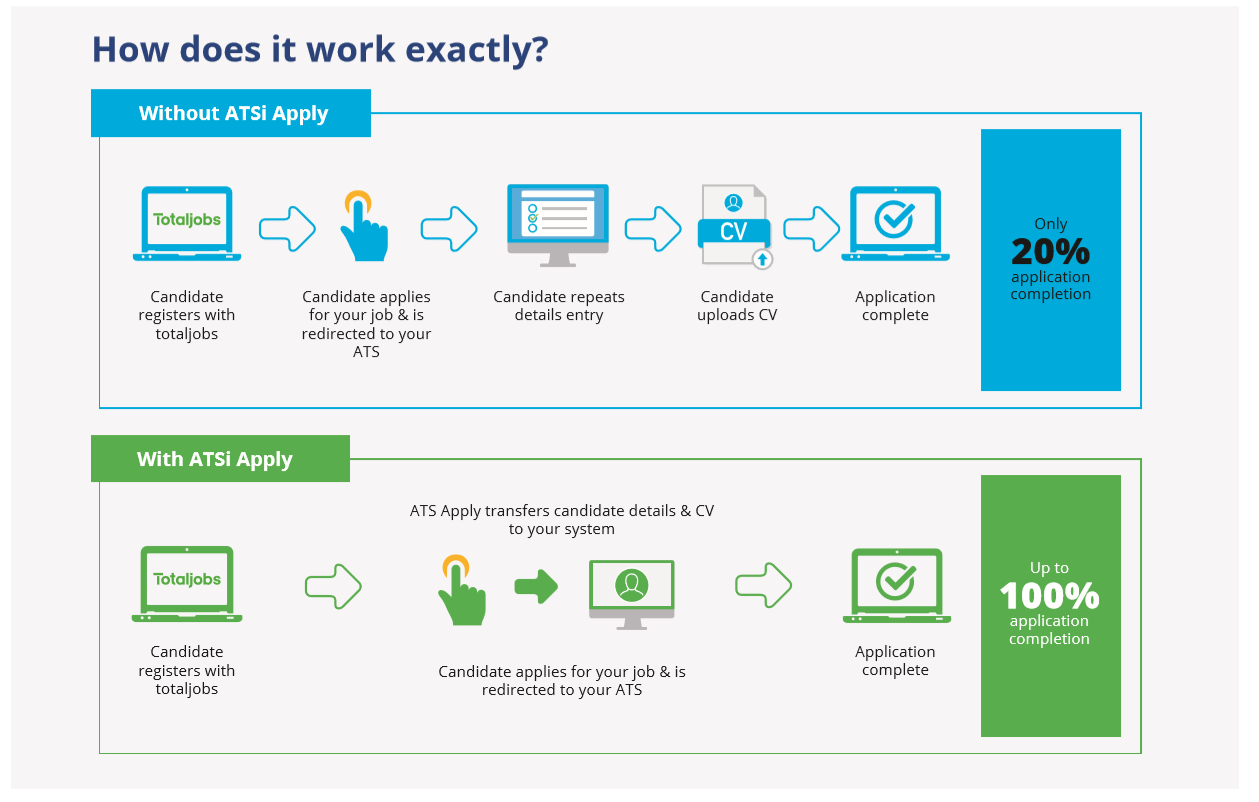 When an applicant clicks apply, they'll be asked to login or register on totaljobs.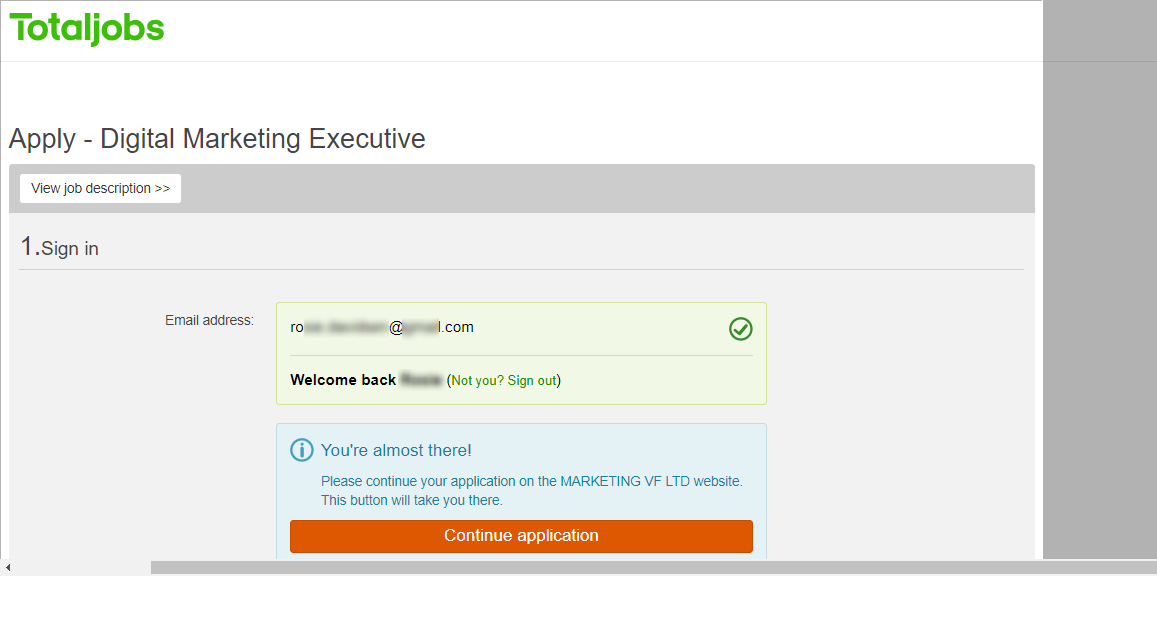 All jobseeker information will be sent to Greenhouse Recruiting.
Additional resources
For additional information or troubleshooting not covered here, reach out to atsiapply@stepstone.co.uk.