More than 60,000 companies use the StepStone job boards successfully for the recruitment of qualified specialists and executive staff. Founded in 1996, StepStone is one of the most successful online job board businesses today. We operate over 10 top brands with 60 million visits and more than 600,000 jobs per month.
Our main brands are: totaljobs (UK), Jobsite (UK), Caterer (UK), StepStone (DE, BE, FR, NL), Jobs.ie (IE), irishjobs (IE).  Please visit stepstone.com to learn more about us.
Maximise your candidate applications
Want to make sure you get all your candidate applications straight to your Greenhouse ATS when advertising jobs on different job boards?
StepStone has partnered with Greenhouse to ensure your jobseekers complete your application forms smoothly with relevant and up-to-date information.

ATSi Apply improves the jobseeker journey by making sure that the application data do not need to be entered twice and it goes straight into your ATS. The application drop-off commonly experienced between job boards and ATSs is minimised and you get the maximum value out of your job ad.
Let's make sure all relevant candidates enter your recruitment process!
How to enable the integration
To activate the integration, you will be required to send StepStone your Job Board API Key and Your Board Token.  
Please follow the steps below to generate & provide the API Key: 
Go to your Greenhouse Admin Panel and click the Configure icon  in the upper right-hand corner.

 Scroll down and click on Dev Center

Select API Credential Management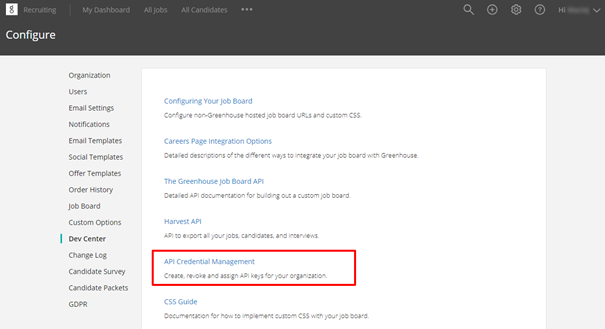 Click Create New API Key, add description and Type: Job Board: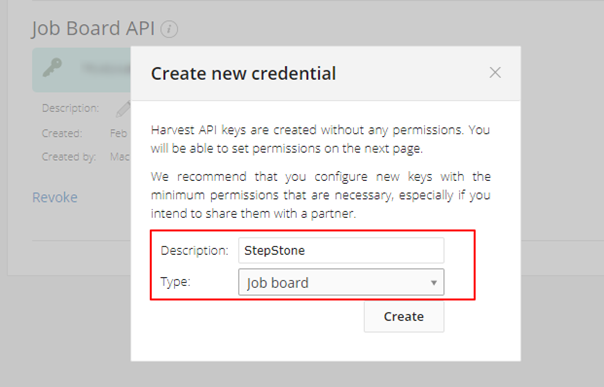 Copy the API Key from here and paste it to a new e-mail message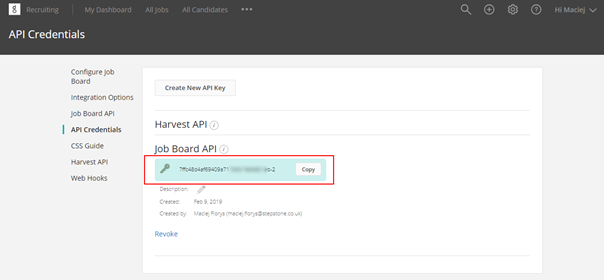 Navigate to Configure Job Board & Copy Your Board Token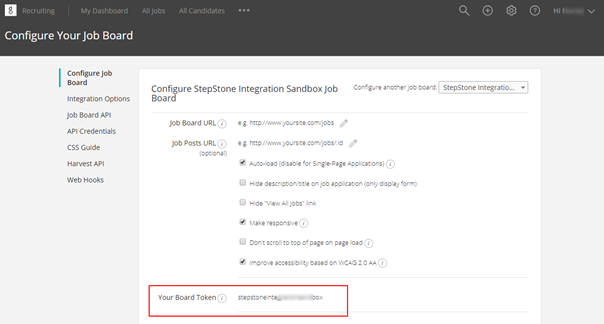 Send the API key and Your Board Token to your Account Manager at StepStone or directly to atsiapply@stepstone.co.uk

ATSi team will shortly confirm the integration has been configured for you.

Application flow experience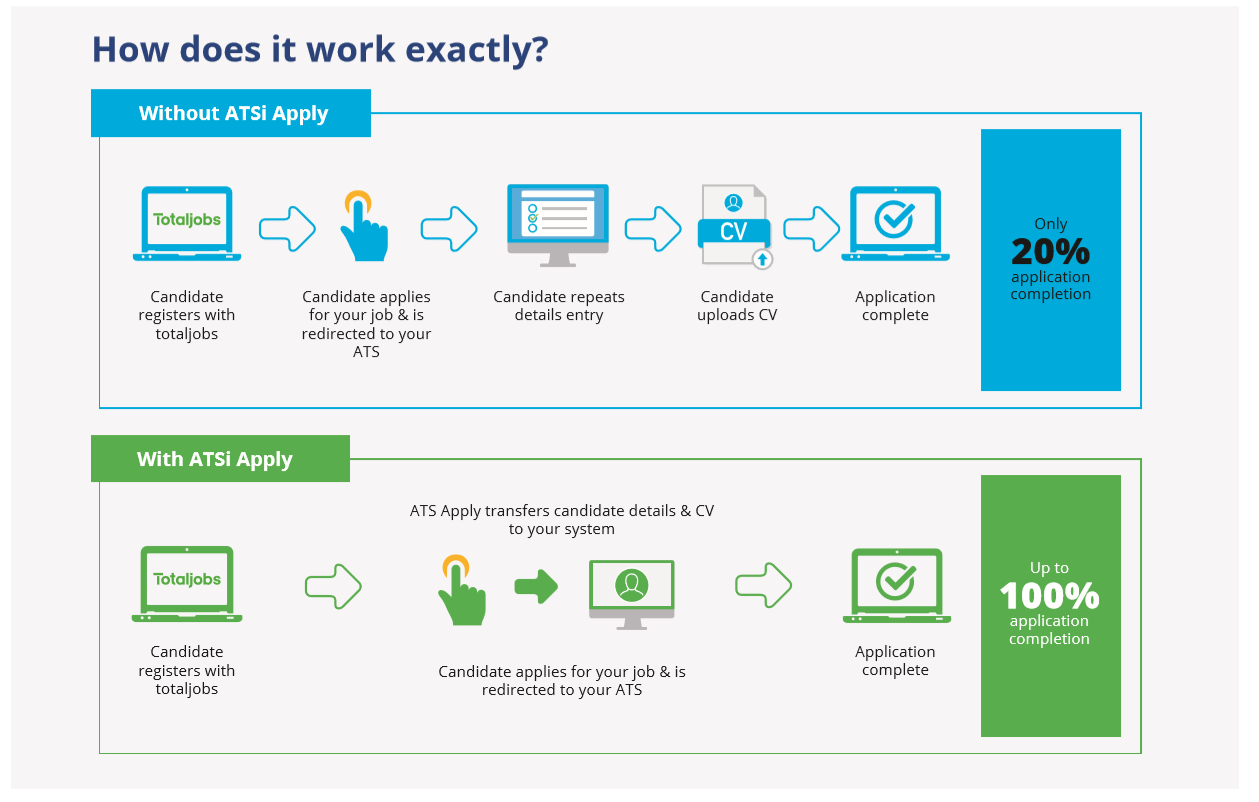 Below is an example of a jobseeker application flow on one of our jobboards in the UK - totaljobs:
Jobseeker finds a job and hits Apply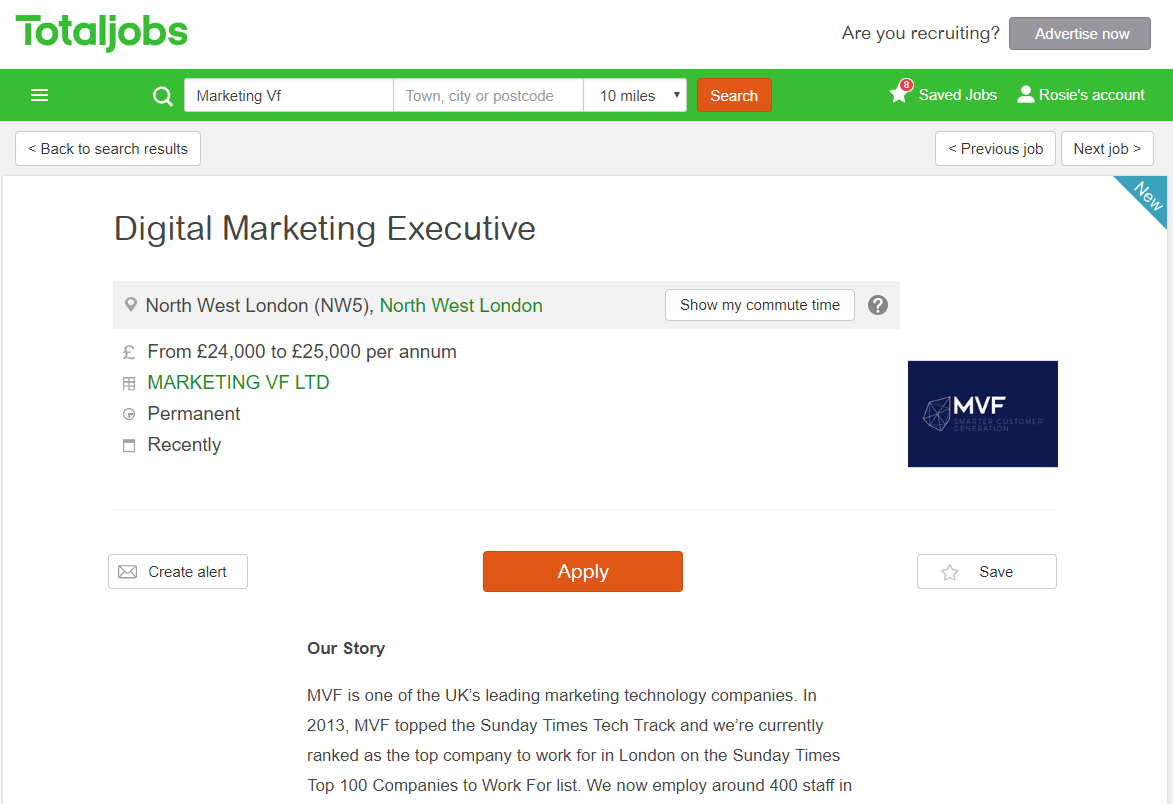 Jobseeker is asked to Register on totaljobs and provide basic information or Login.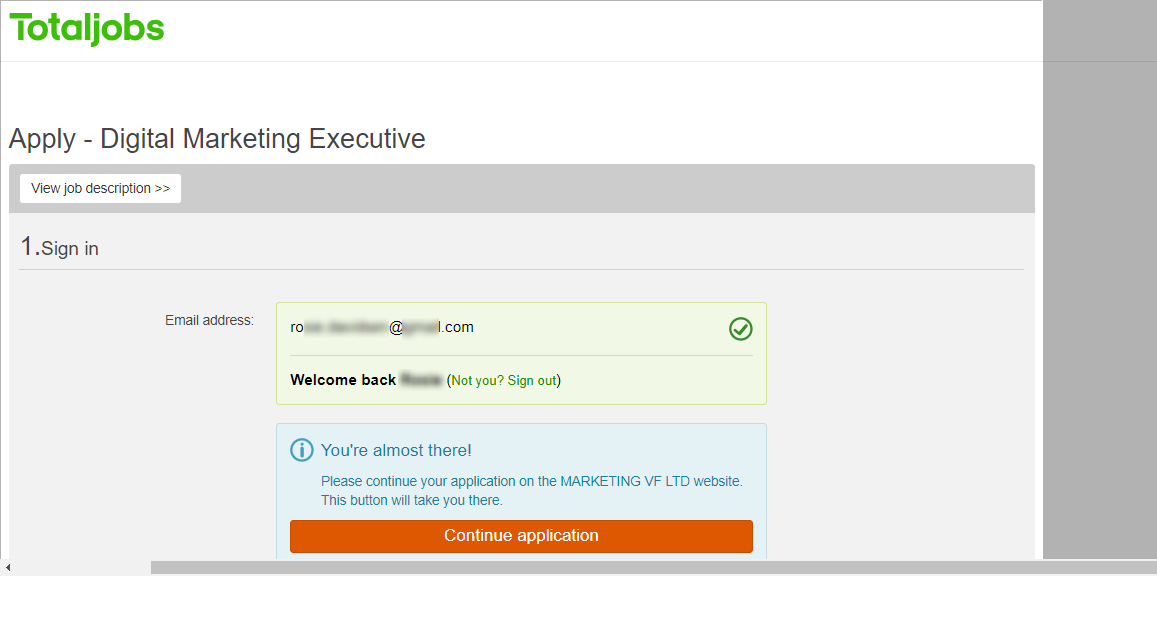 Jobseeker sees Application Confirmation message on TJ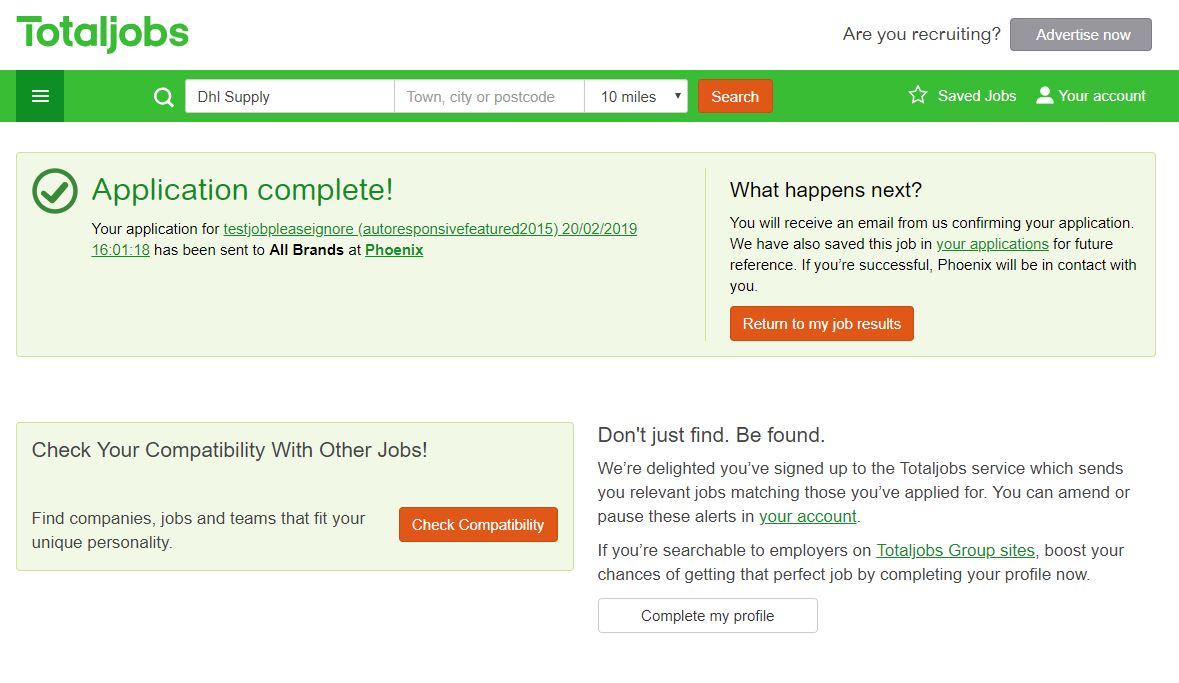 All jobseeker information will be sent straight to Greenhouse ATS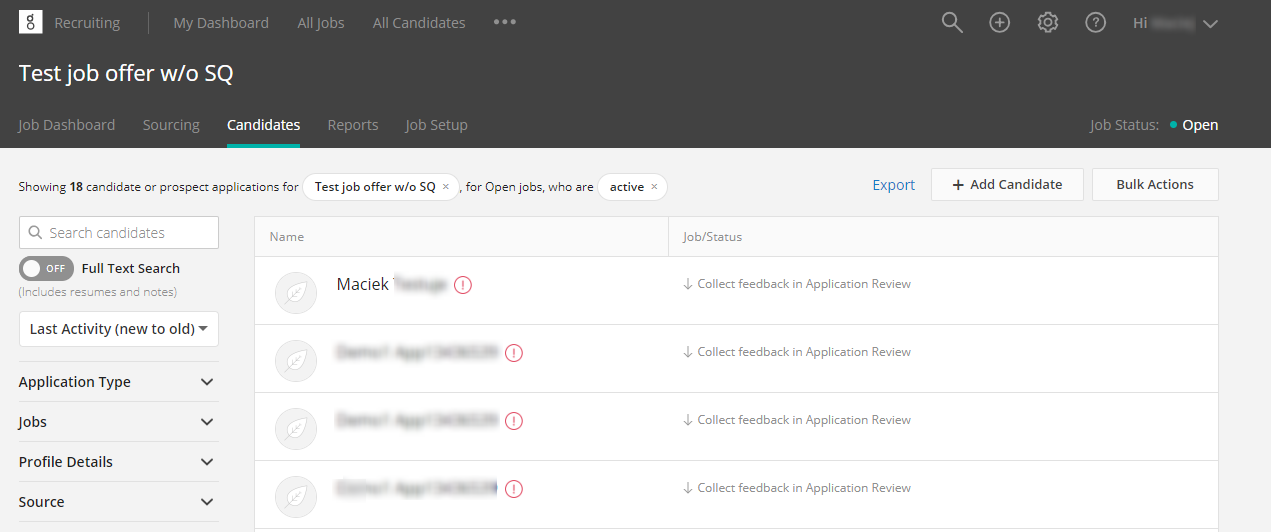 Contact Us

Please contact us if you have any questions: atsiapply@stepstone.co.uk[b]