More than 60,000 companies use the StepStone job boards successfully for the recruitment of qualified specialists and executive staff.  StepStone operates over 10 top brands with 60 million visits and more than 600,000 jobs per month. StepStone's main brands are: totaljobs (UK), Jobsite (UK), Caterer (UK), StepStone (DE, BE, FR, NL), Jobs.ie (IE), irishjobs (IE).
StepStone has partnered with Greenhouse Recruiting to ensure your jobseekers complete your application forms smoothly with relevant and up-to-date information. StepStone ATSi Apply improves the jobseeker journey by making sure that application data does not need to be entered twice and goes straight into your ATS. The application drop-off commonly experienced between job boards and ATSs is minimised and you get the maximum value out of your job ad.
In order to enable the integration, a user must provide StepStone with a Greenhouse Job Board API Key and Job Board Token.
Generate Greenhouse Job Board API Key
To generate a Greenhouse Job Board API Key, navigate to your Greenhouse account and click Configure 

in the upper right-hand corner and select Dev Center from the left-hand panel.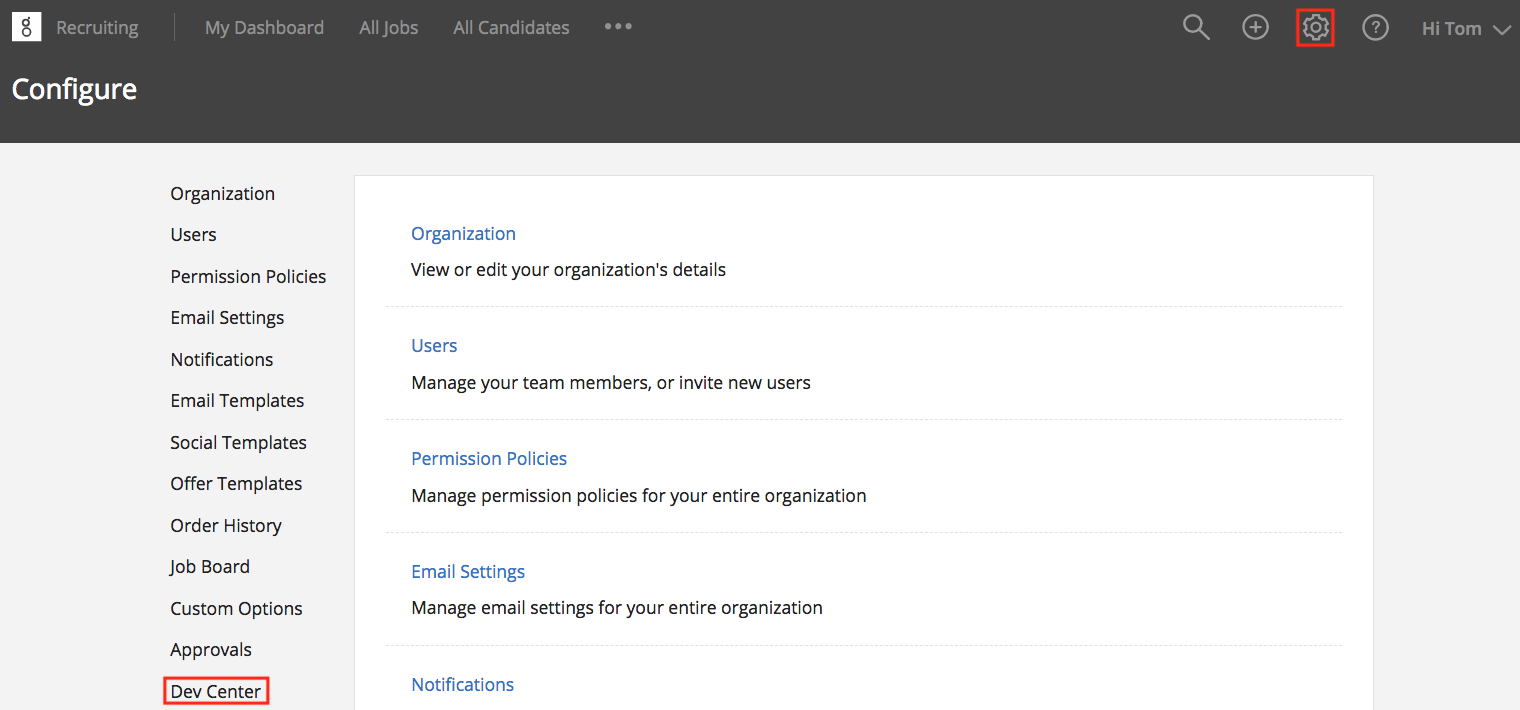 Click API Credential Management.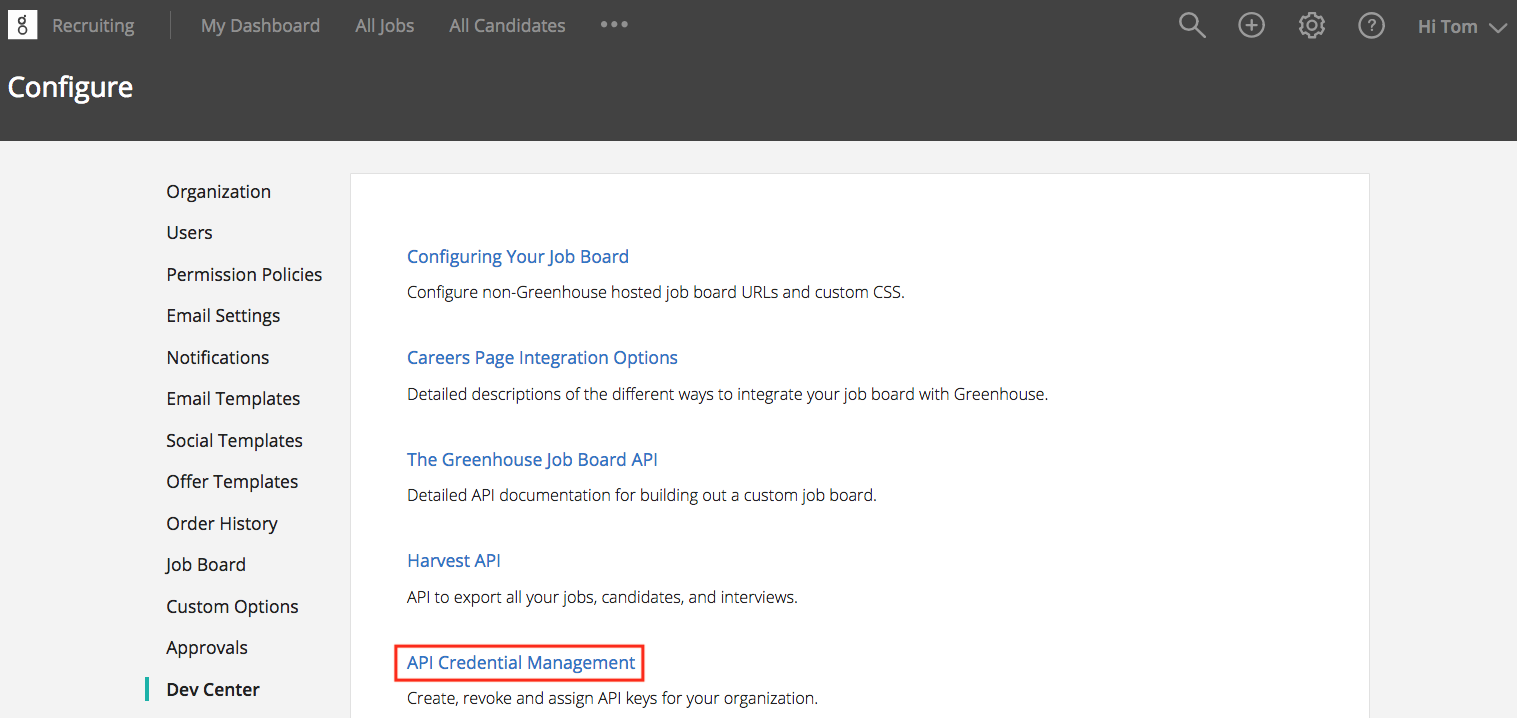 From the API Credentials page, click Create New API Key.

Use the Create new credential dialog box to give your API key a name and select Job board from the Type dropdown menu. When finished, click Create.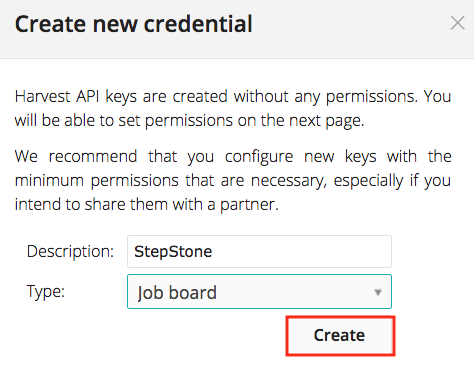 Navigate back to the API Credentials page and click Copy inline with your new Job Board API key.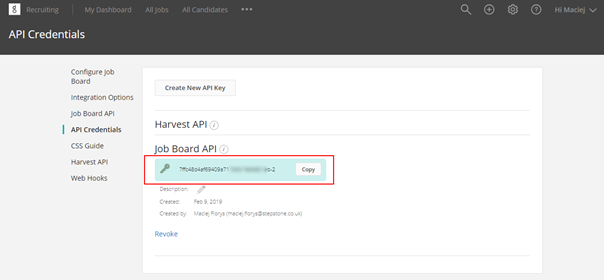 Paste the Job Board API Key into an email to StepStone ATSi.
Retrieve Job Board Token
Click the Configure icon 

in the upper right-hand corner and select Job Board from the left-hand panel.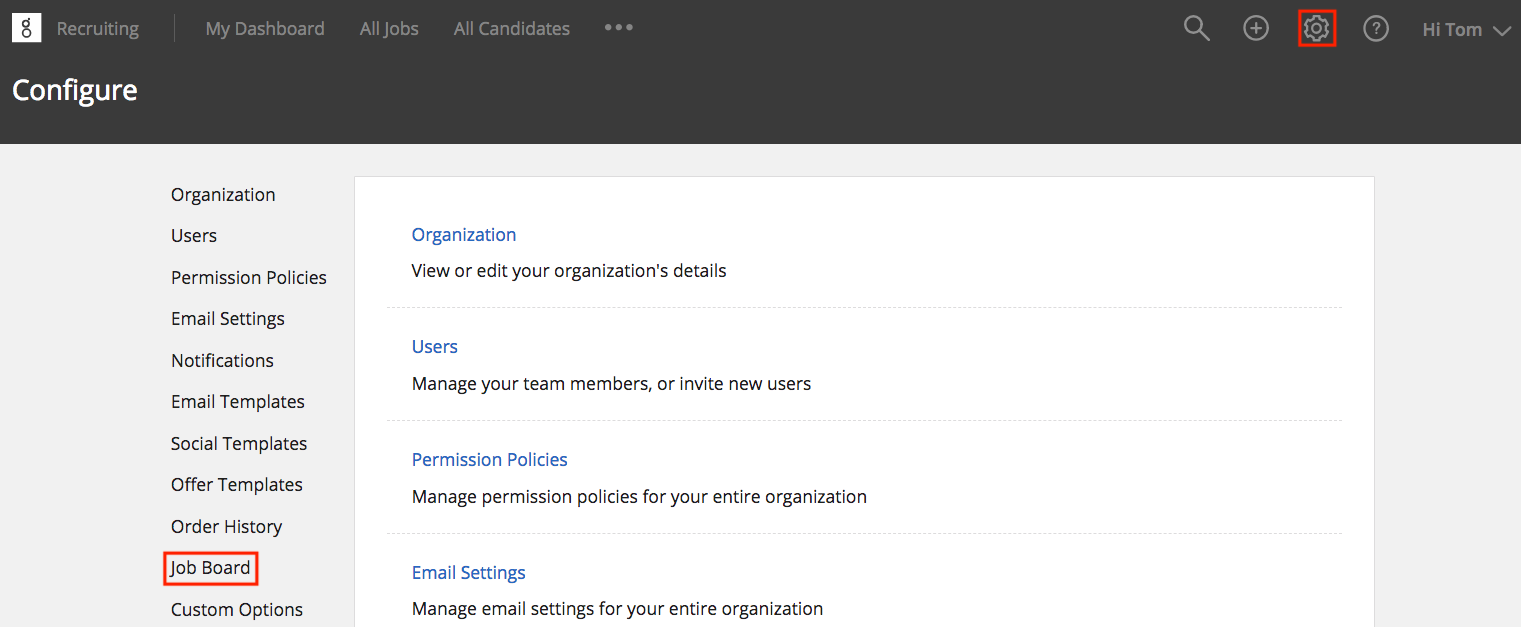 Click the ellipsis 

inline with the name of a job board from the subsequent page. Click Edit from the dropdown menu.

Navigate to the URL section on the Edit Your Job Board page. Your job board token for this job is the value after boards.greenhouse.io/.

Paste the Job Board token into an email to StepStone ATSi.
Enable Greenhouse/Stepstone ATSi Apply Integration
Send the Job Board API key and Job Board Token to your Account Manager at StepStone or directly to atsiapply@stepstone.co.uk
The ATSi team will shortly confirm the integration has been configured for you.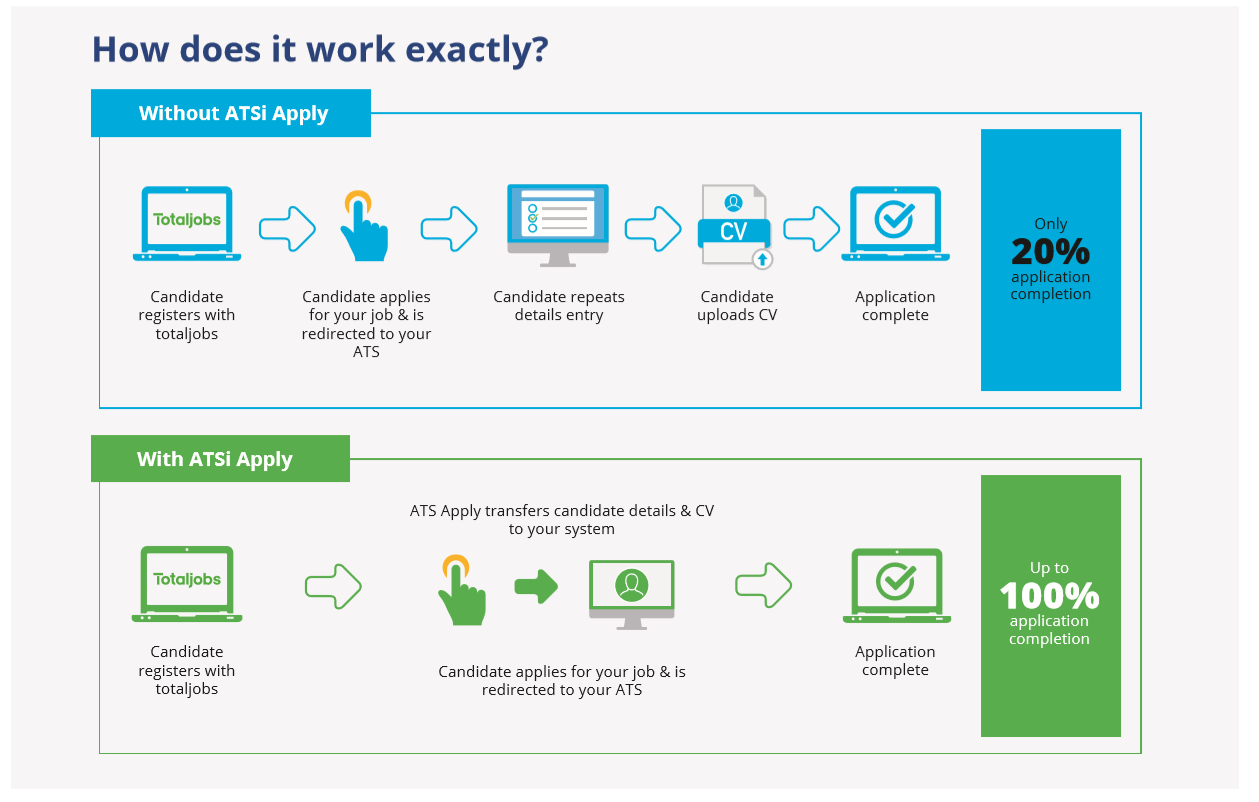 Below is an example of a jobseeker application flow on one of StepStone's job boards in the UK - totaljobs:
Jobseeker finds a job and clicks Apply.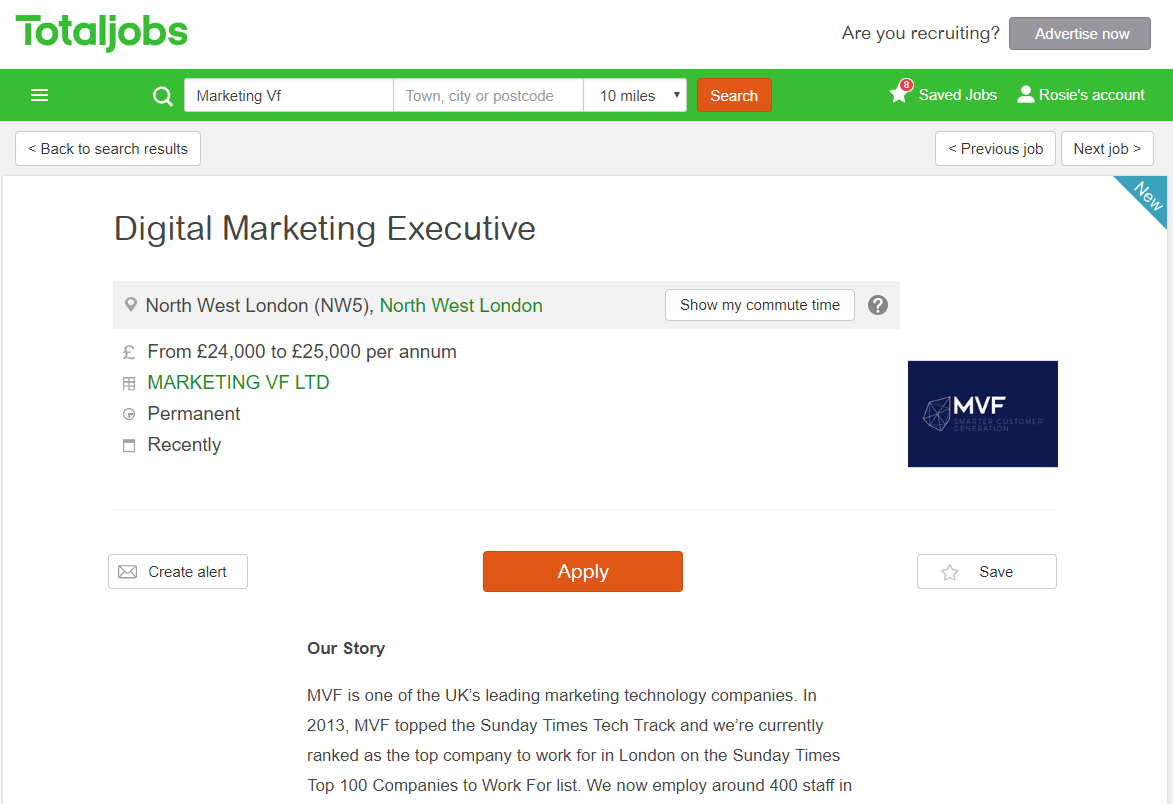 Jobseeker is asked to Register on totaljobs and provide basic information or Login.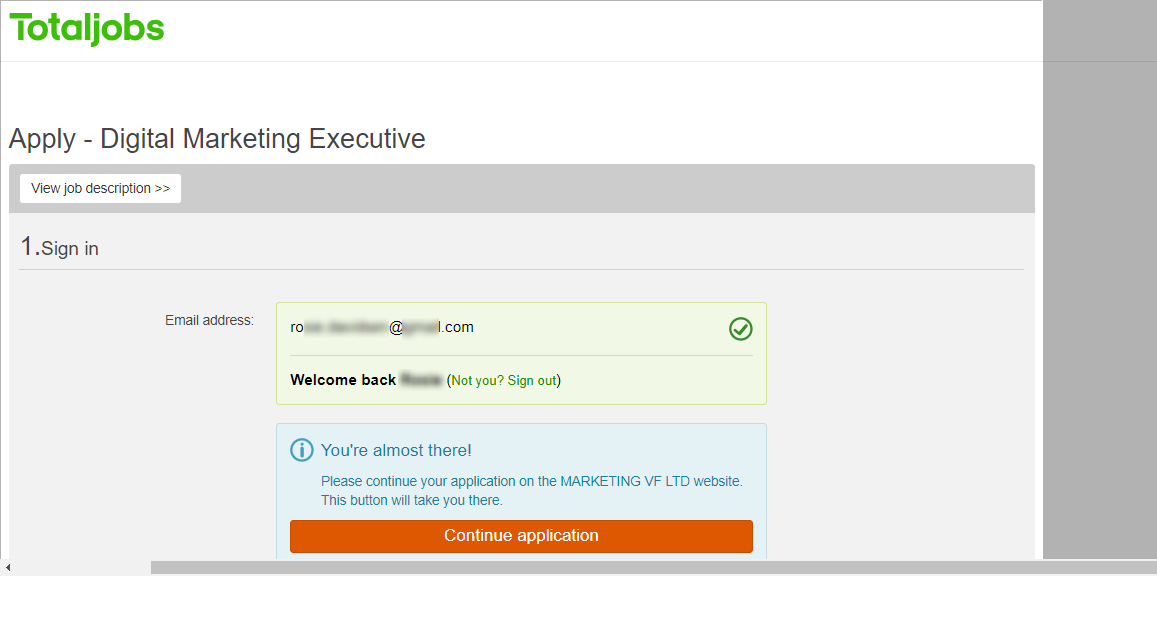 Jobseeker sees Application Confirmation message on Totaljobs.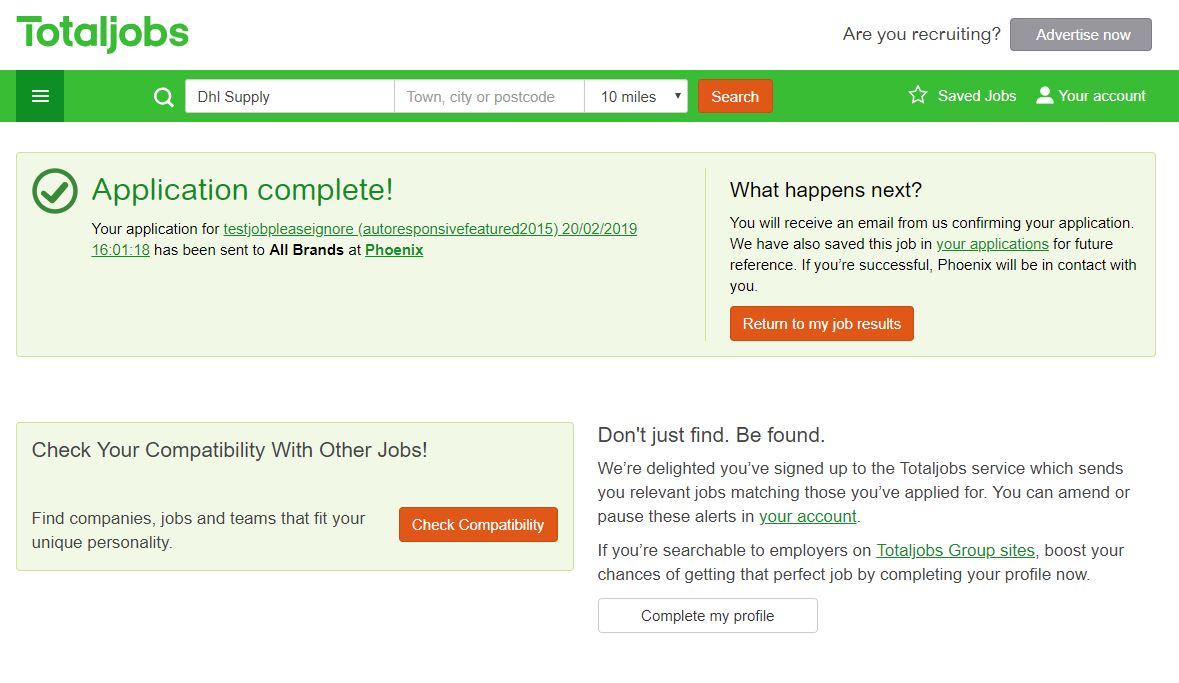 All jobseeker information will be sent straight to Greenhouse Recruiting.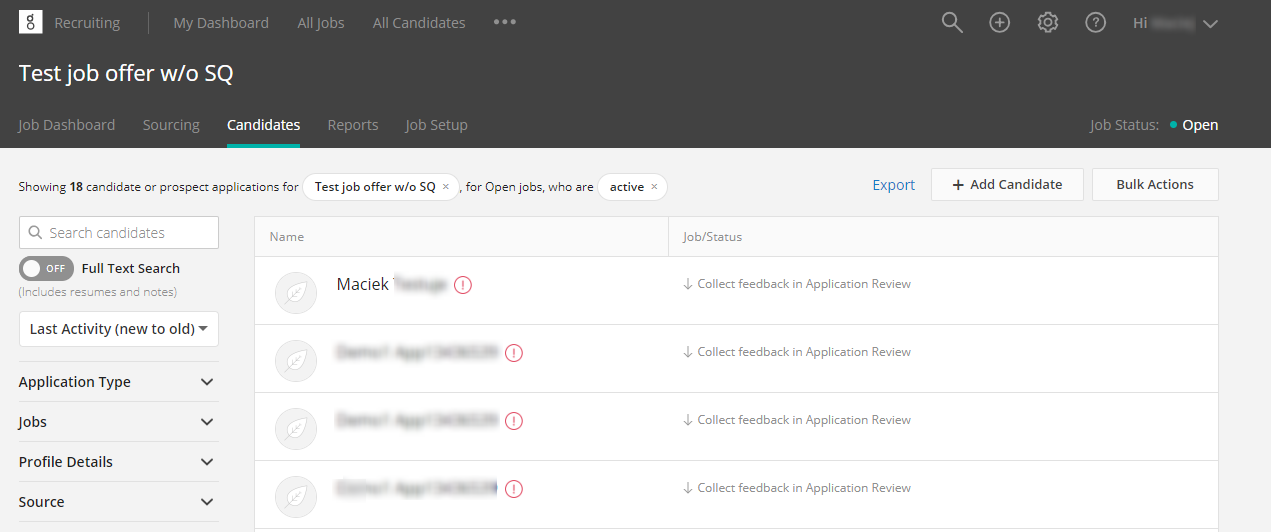 Please contact us if you have any questions: atsiapply@stepstone.co.uk