Permissions: Owners
Product tier: Available for all Greenhouse Welcome and Greenhouse Onboarding tiers
Trello is a web-based project management application from Atlassian. When integrated with Greenhouse Onboarding, any onboarding tasks that are assigned to Trello will be added as a card to your kanban board automatically via email.
Note: Check out this guide for more information on how to assign Greenhouse Onboarding tasks to Trello and other third-party systems.
Retrieve your Trello board email
Greenhouse Onboarding uses a Trello board's email address to automatically add cards to the board when you generate a task in Greenhouse Onboarding. To enable Trello as a third-party task system, your organization will need to provide Greenhouse Onboarding with this email.
Note: Any Greenhouse Onboarding user in your organization can create cards on a Trello board via email as long as they have the Trello board's email address.
Navigate to your Trello board and click the three dots icon on the right.

Under Menu, select Email-to-board.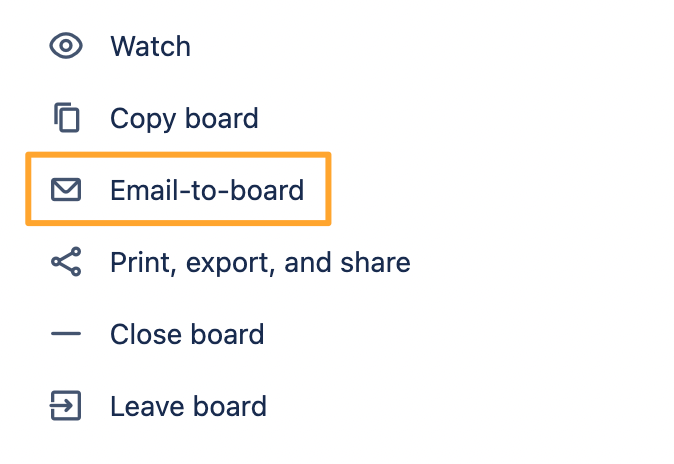 In the Add cards via email window, copy the email address listed as Your email address for this board.
You'll use this email address to connect your Trello board as a third-party task system in Greenhouse Onboarding.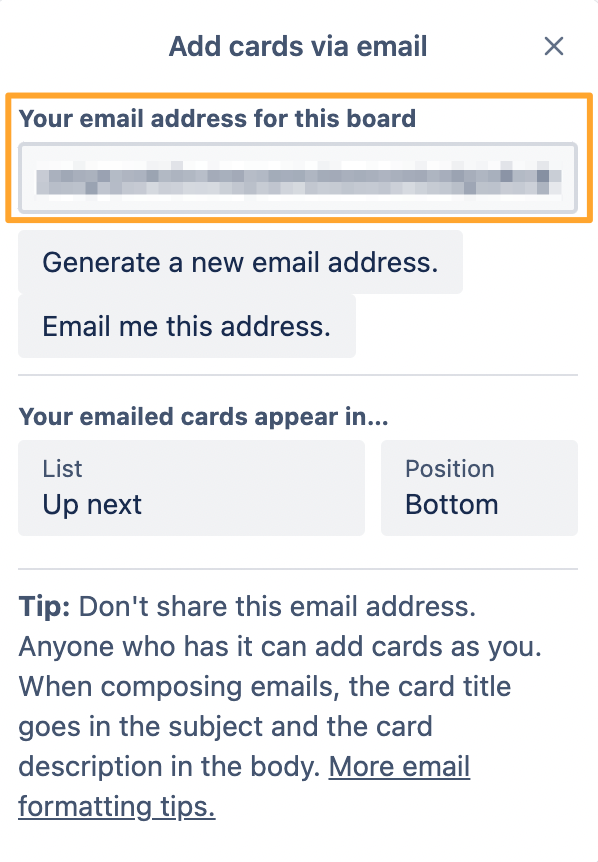 Enable Trello in Greenhouse Onboarding
Once you've copied your Trello board's email address, navigate back to Greenhouse Onboarding.
From your Greenhouse Onboarding homepage, click Settings.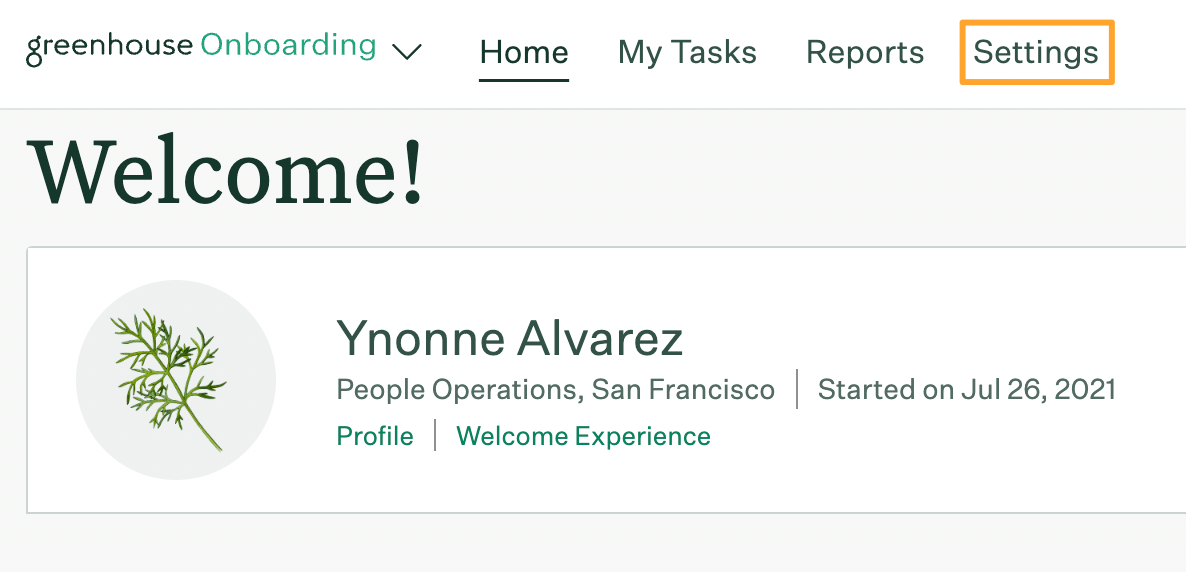 On the Settings page, navigate to Company Info > 3rd-Party Task Systems.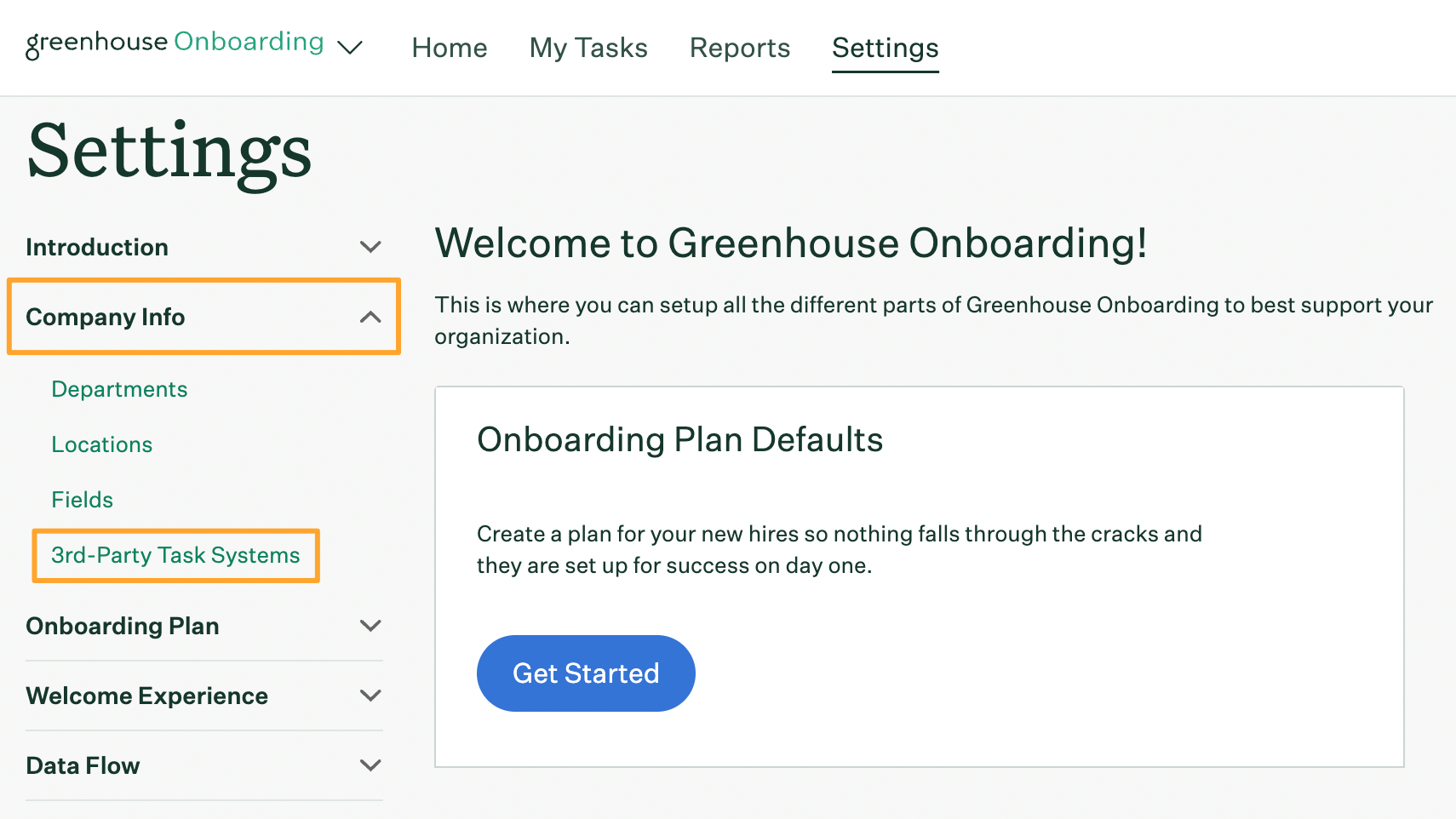 On the 3rd-Party Task Systems page, click Add New.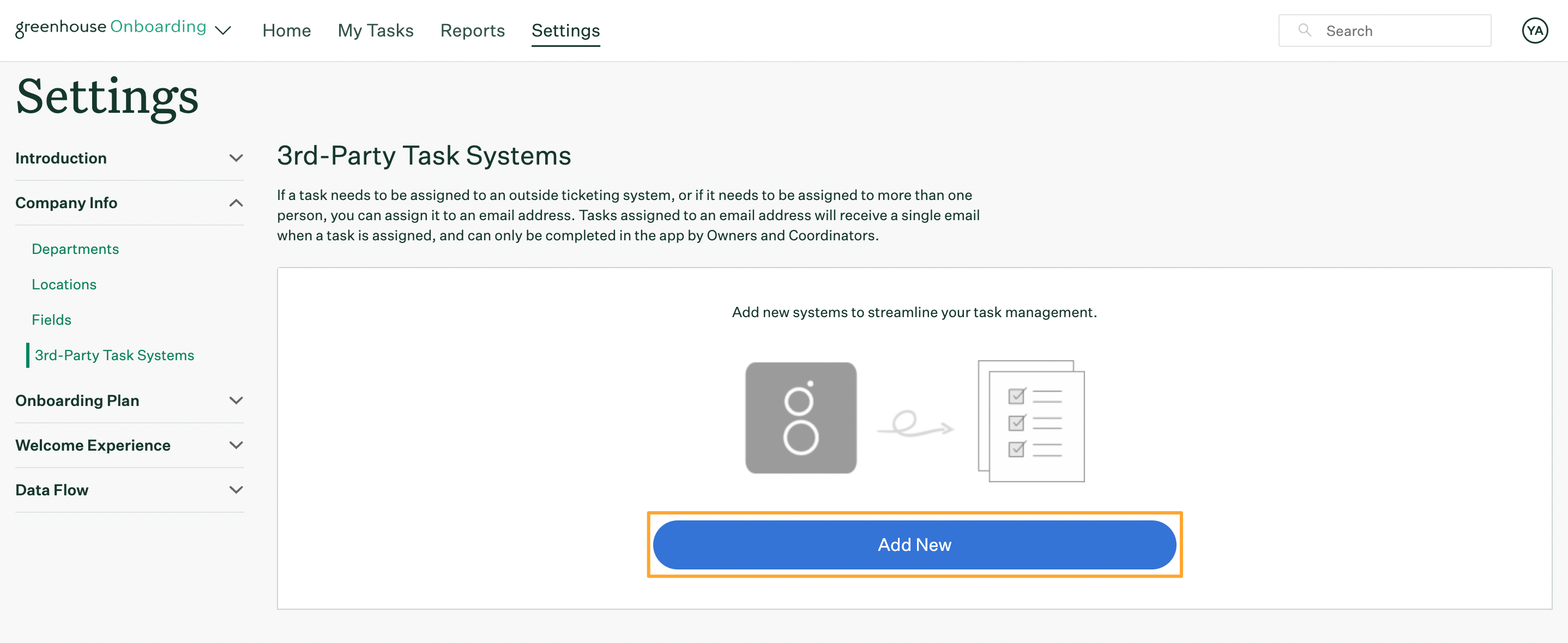 In the Add New Task System window, give your third-party task system a name and select Trello from the System dropdown.
Next, paste your Trello board email address in the Email Address field.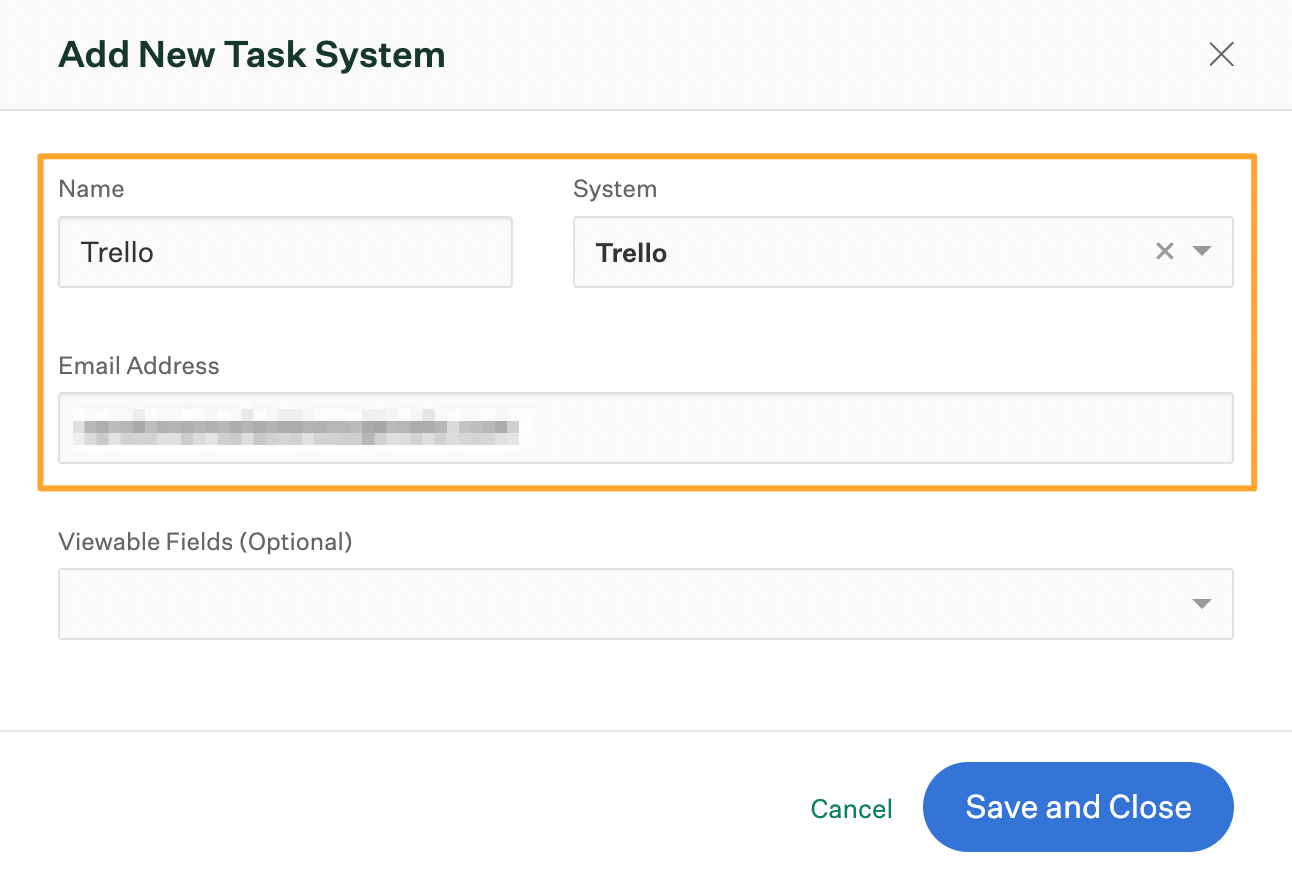 Greenhouse Onboarding allows tokens to be inserted into tasks, which can reveal personally identifiable information. Because of this, you'll want to explicitly define the fields from Greenhouse Onboarding that Trello can view.
Use the Viewable Fields (Optional) menu to select which of your fields Trello can view. If a task with a non-viewable token is assigned to Trello, Greenhouse Onboarding will block Trello from viewing the information.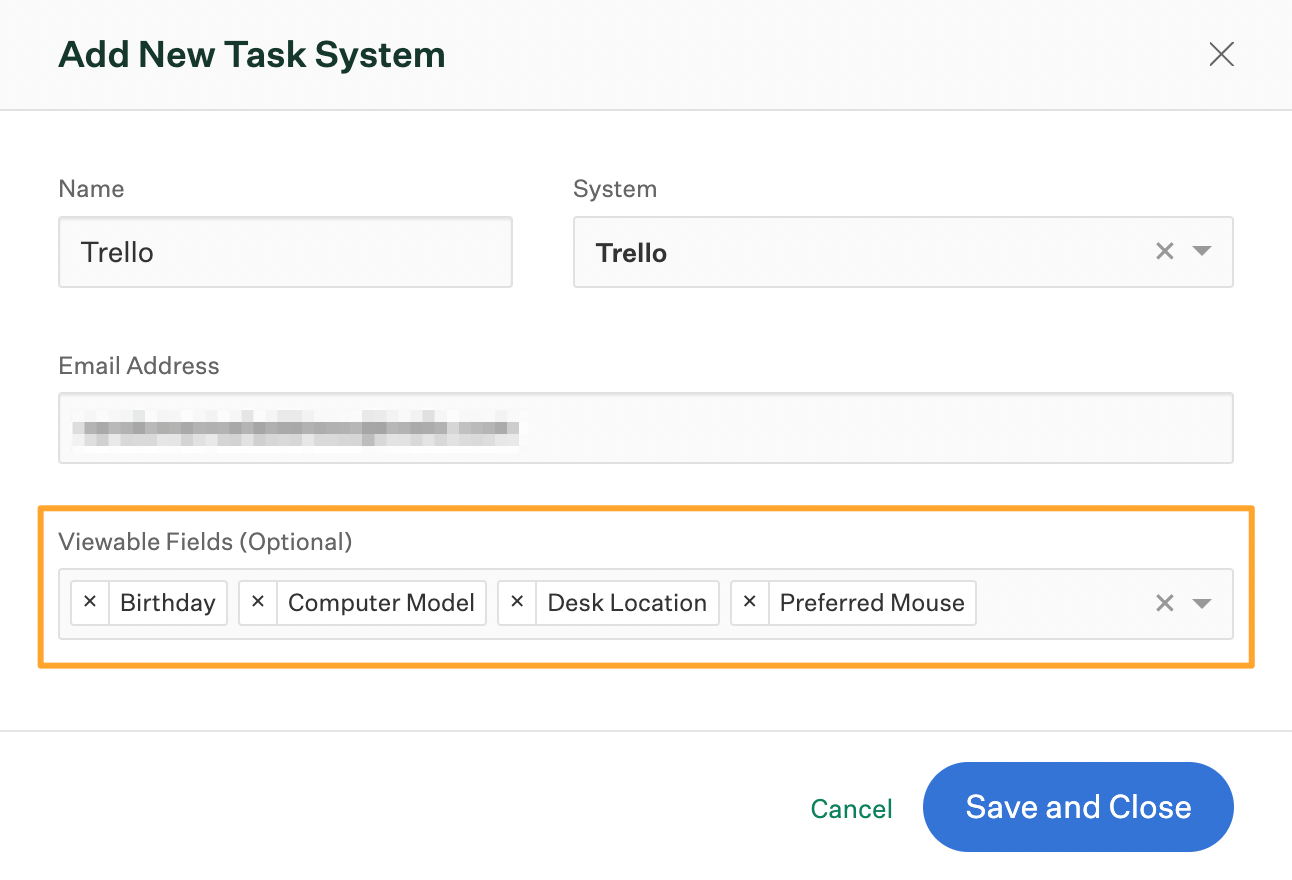 Click Save and Close.
Your Trello board will be added as a third-party task system in Greenhouse Onboarding. Repeat the above steps for any additional Trello boards that you need to connect to Greenhouse Onboarding.
You can now assign tasks to your connected Trello board.