Permissions: Owners
Product tier: Available for Greenhouse Welcome and Greenhouse Onboarding subscription tiers
Zendesk is a customer service software and support ticketing system. When properly configured, Greenhouse Onboarding tasks that are assigned to Zendesk will be automatically added as a ticket via email.
Retrieve Zendesk email
Greenhouse Onboarding uses a Zendesk email address to automatically add cards to the ticketing system when a task is generated in Greenhouse Onboarding.
To enable Zendesk as a 3rd-party task system, your organization will need to contact your ticketing system administrator and provide Greenhouse Onboarding with the Zendesk email used for creating tickets.
Note: Any user can create a ticket in Zendesk if they have the email address used for creating tickets.
Enable Zendesk for Greenhouse Onboarding
Once you've retrieved your Zendesk email address, navigate to Greenhouse Onboarding and click Settings in the navigation bar.
Select 3rd-Party Task Systems from the left panel.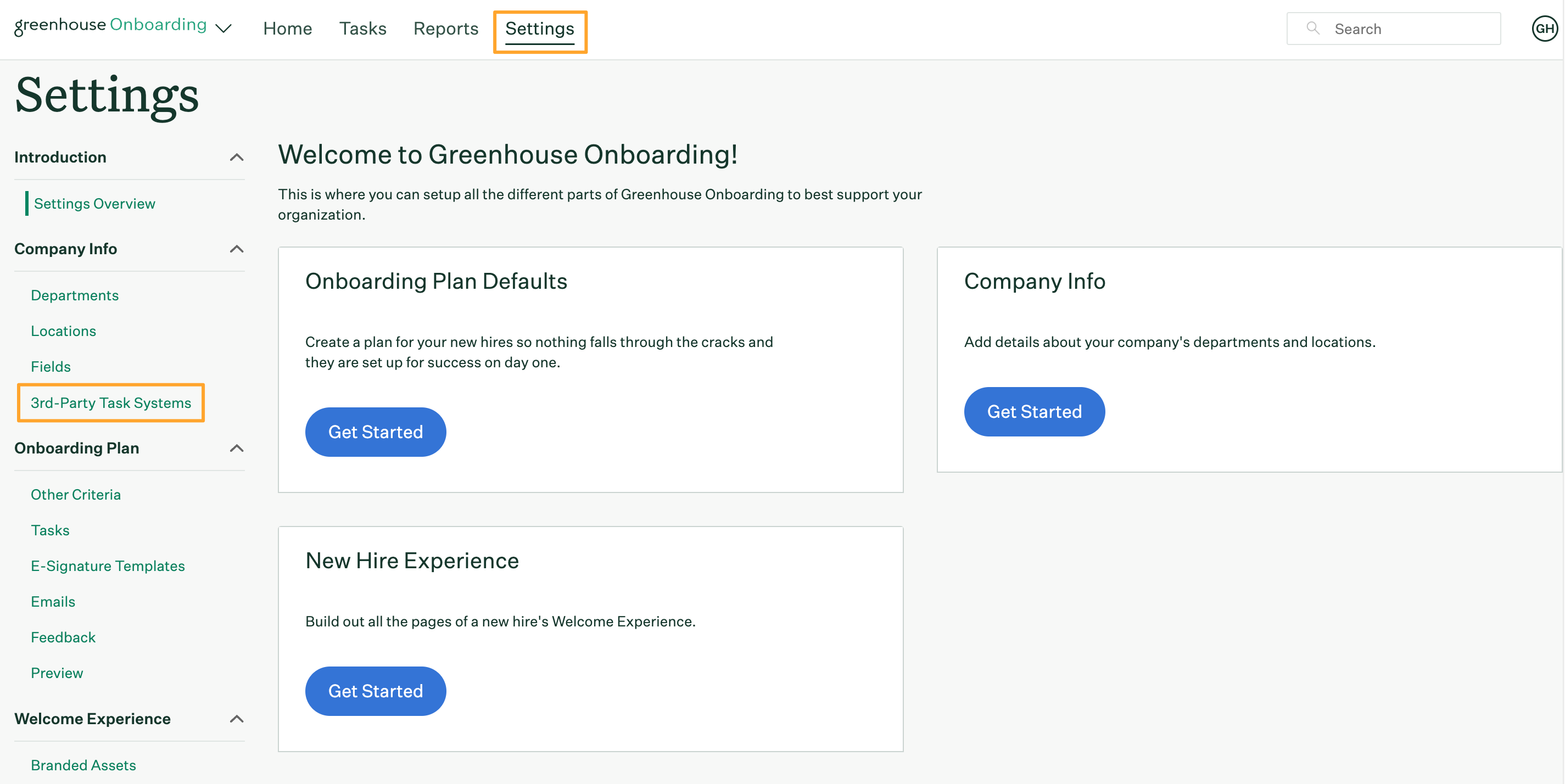 From the 3rd-Party Task Systems page, click Add New.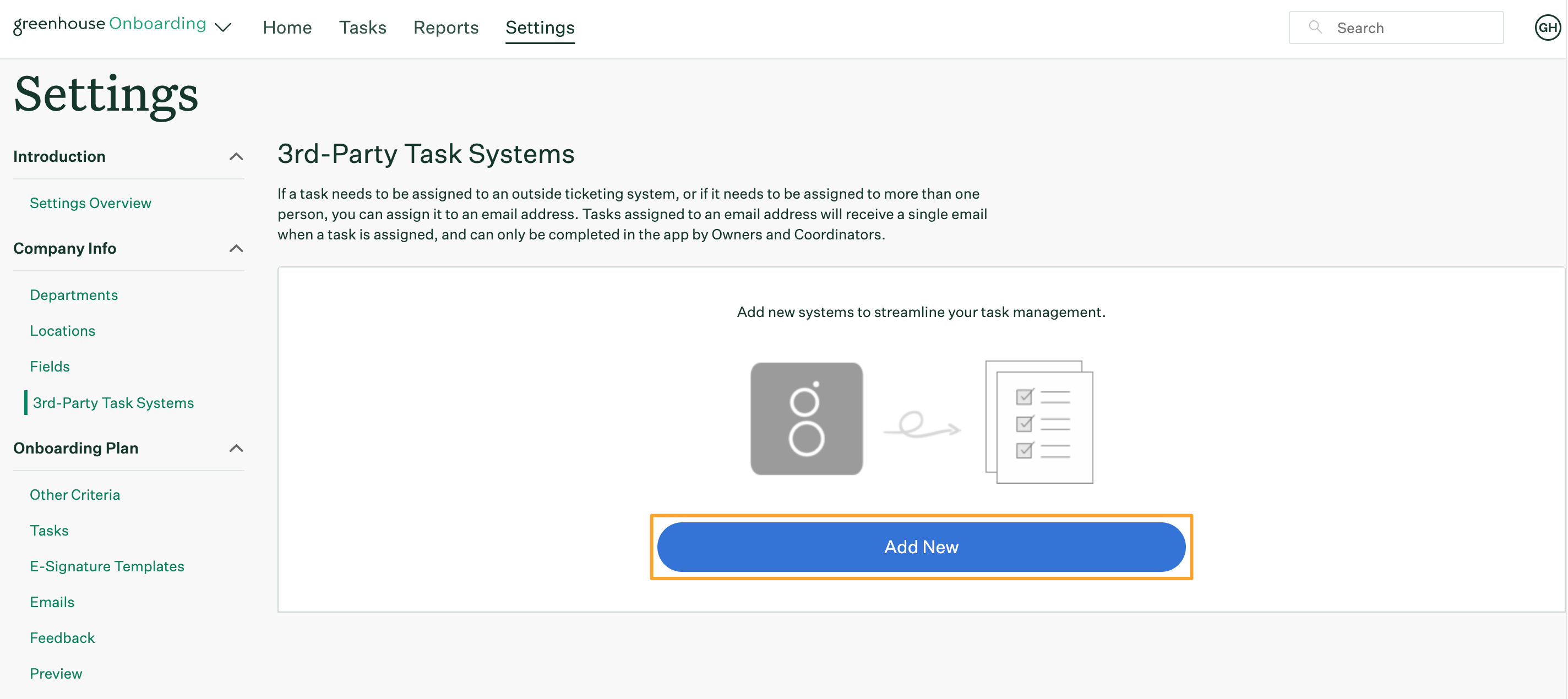 Give your 3rd-party task system a Name and select Zendesk from the System dropdown.
Enter your Zendesk email address in the Email Address field.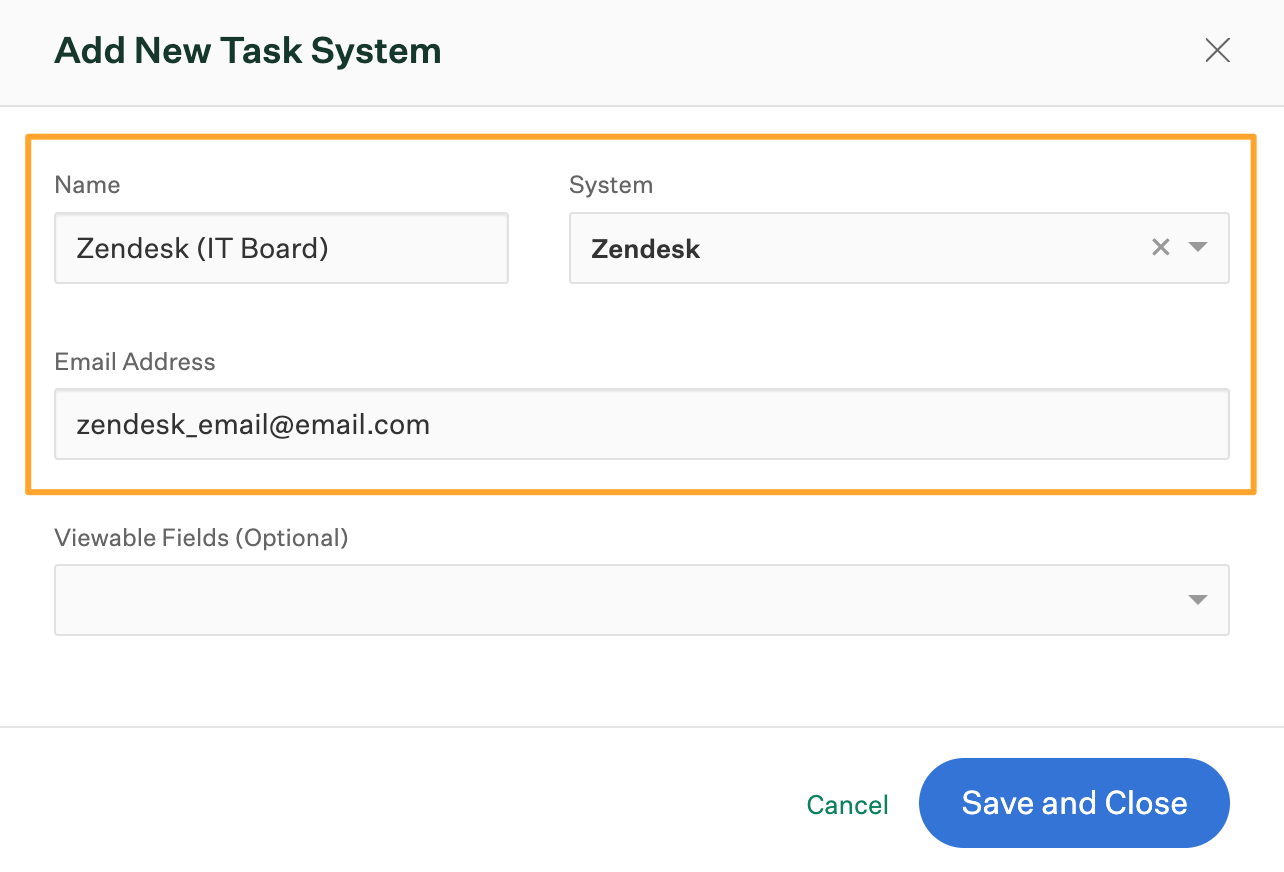 Use the Viewable Fields dropdown to select which fields Zendesk can view. If a task with a non-viewable token is assigned to Zendesk, Greenhouse Onboarding will block Zendesk from viewing the information.
Note: Greenhouse Onboarding allows you to insert tokens into tasks, some of which can reveal personally identifiable information. You'll need to explicitly configure which fields Zendesk can view by selecting them as viewable fields.
Click Save and Close when you're finished.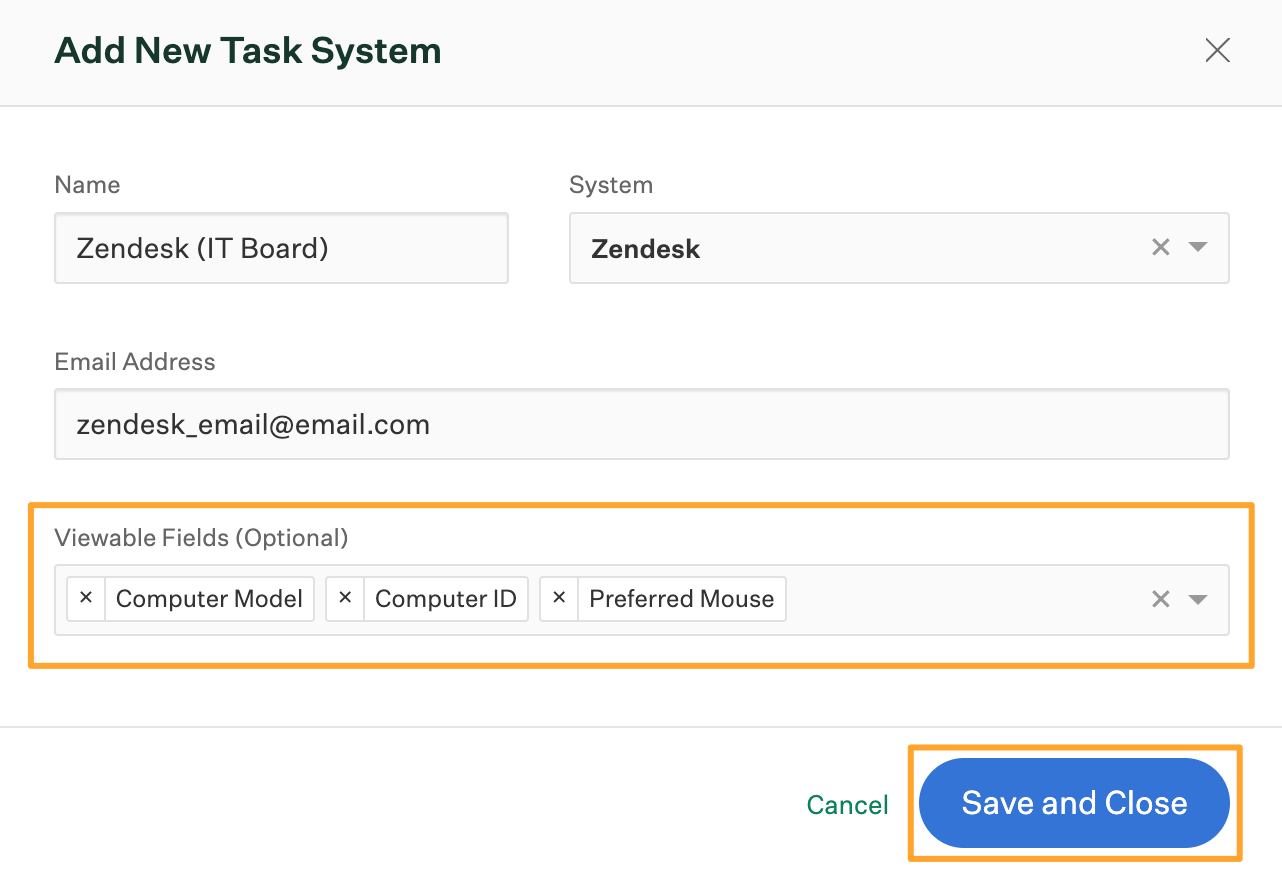 Your Zendesk account is now available as a 3rd-party task system in Greenhouse Onboarding and can be assigned tasks. Repeat the above steps for any additional Zendesk accounts that you'd like to connect.