Permissions: –
Product tier: Available for Greenhouse Welcome and Greenhouse Onboarding subscription tiers
ServiceNow is a customer service software and support ticketing system. When configured, Greenhouse Onboarding tasks that are assigned to ServiceNow will be automatically added as a ticket via email.
Retrieve your ServiceNow email address
Greenhouse Onboarding uses a ServiceNow email address to automatically add tickets to the ticketing system when a task is generated in Greenhouse Onboarding.
To enable ServiceNow as a 3rd-party task system, contact your ServiceNow administrator for the ServiceNow email used for creating tickets. You'll need this in the next step.
Enable the ServiceNow integration
When you have your ServiceNow ticketing email address, log into Greenhouse Onboarding and click Settings on your navigation bar.

Select 3rd-Party Task Systems on the left.

Click Add New to create a new integration.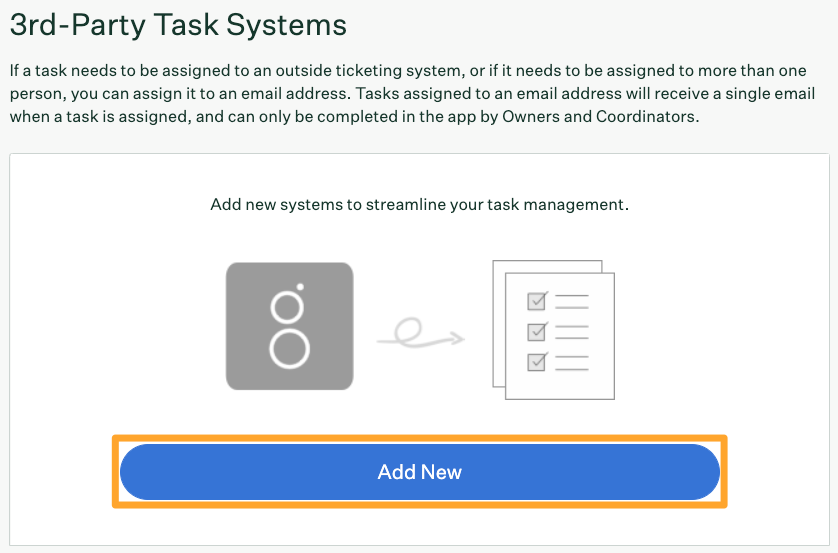 Enter a name for the task system and select ServiceNow from the System dropdown.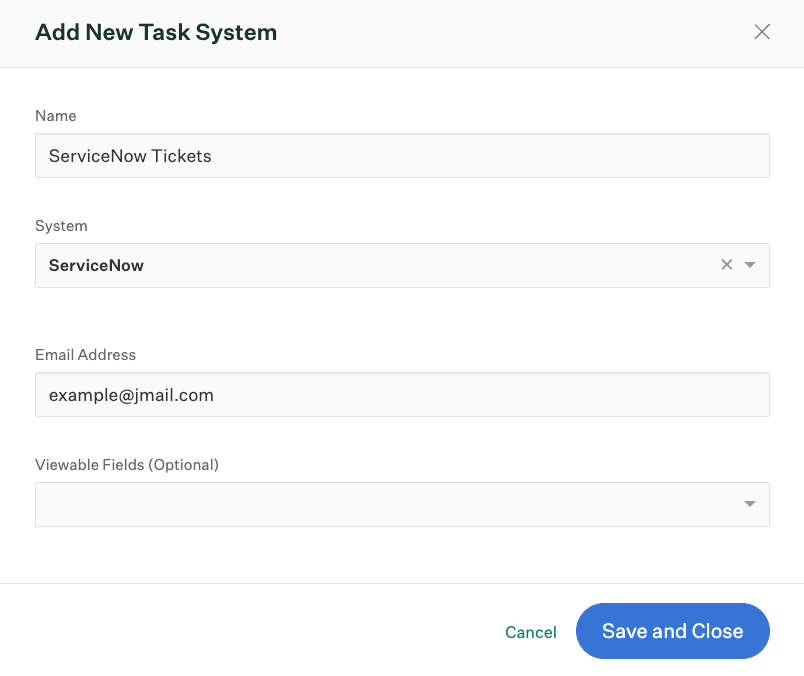 Enter the email address into the available field.
Configure the fields that ServiceNow will be able to access under Viewable Fields. These fields can be used to include specific information in the field.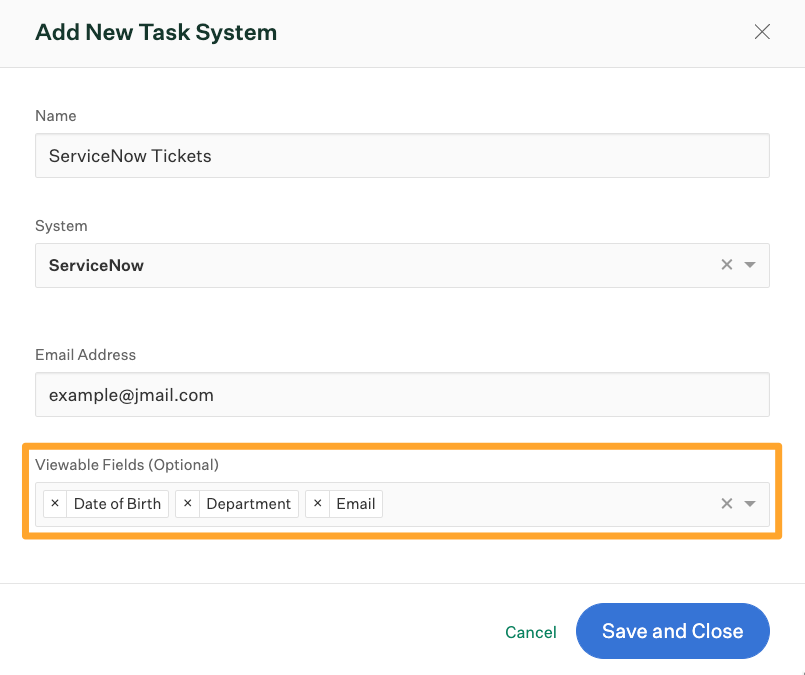 Example: Greenhouse Onboarding allows you to enter tokens (or, code snippets) into tasks to help automatically personalize the descriptions. For example, you could create a task that includes the employee's name and department. However, since these fields can contain personally identifiable information, you must choose which information to send to ServiceNow.
If a task is created that contains a piece of blocked information, the information won't be included in ServiceNow and the users will receive a link to complete the task.
When finished, click Save and Close.