With this integration, users will be able to automatically push open requisitions from their Greenhouse applicant tracking system (ATS) to their Recruiting.com career site and social media. Candidates will be redirected back to the Greenhouse application at point of apply.
Configuring the Integration
To set up the integration, users need to provide Recruiting.com a link to a currently posted job.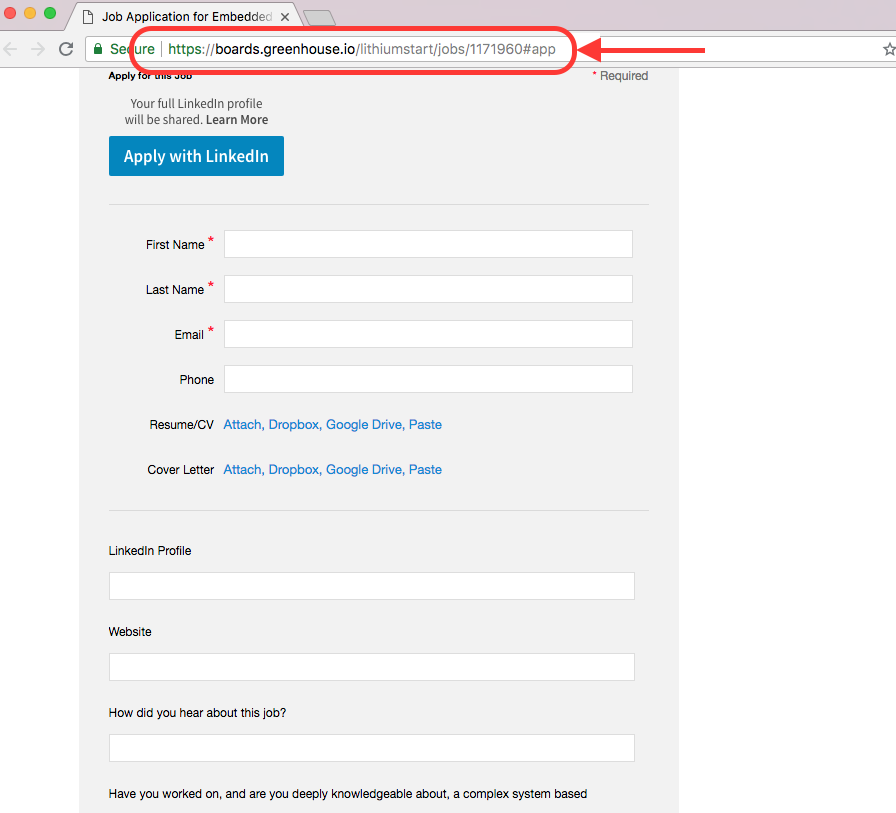 The Recruiting.com team will take it from there! We will create a scrape, which takes approximately 3-5 business days. The scrape is built into the overall career site implementation timeline.
Typical Career Site Implementation
The career site build process timeline is dependant upon the client's ability to approve the mock, wireframe and demo site in the time allotted. Any amount of time over the allotted feedback period will result in a delay of at least one business day for each day the deadline is missed.
Day 1: Kick-off Call
Day 5: Client delivers assets
Day 10: All content complete for mock/wireframes
Day 14: Mock and wireframes complete
Day 15: Mock presentation
Day 17: Client approval of mock
Day 23: Demo site presentation
Day 25: Client approval of demo site
Day 28: Site versioned and ready for launch
FAQ's
Q: What is Job Scraping?
A: The Recruiting.com job scrape periodically crawls the job listings in the client's Greenhouse ATS, recreates the job listings, and then posts them as separate pages onto their career site. To put it more simply, job scraping is the process of copying the job listings within Greenhouse and posting them onto their career site.
Q: If I make changes to the jobs in Greenhouse, when will the career site reflect these changes?
A: The changes will be reflected on the career site as soon as the next scrape occurs, which is dependent on the frequency of the scrape.
Q: How does job scraping change where a client posts their jobs?
A: Clients would still post their jobs in Greenhouse as usual. If the job postings show locations and categories through Greenhouse, they will be mirrored on the career site.
To learn more about benefits of job scraping, read our resource page here or contact our Recruiting.com team at partnerships@recruiting.com.