Permissions: Owner and Coordinator
Product tier: Available for Greenhouse Welcome and Greenhouse Onboarding subscription tiers
Exporting your organization's list of tasks allow your organization to build graphs and compare task data in third-party software. Tasks exported through the bulk action feature will be exported as a .csv file.
To export tasks, click Tasks from your navigation bar and use the provided Filters to narrow your organization's list of tasks. When finished, click Bulk Select.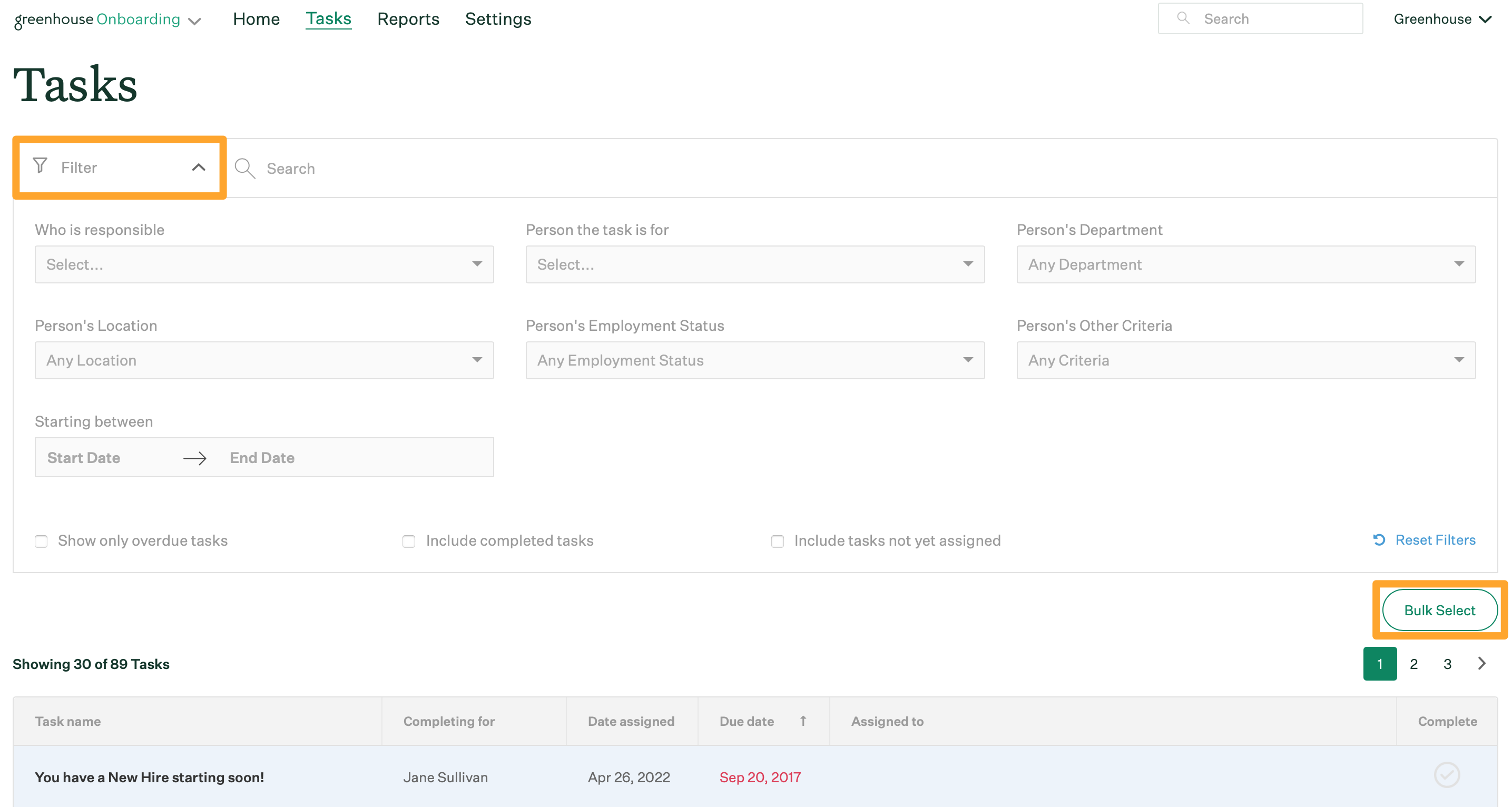 Select all the tasks in the populated list that will be included in the export by placing a check to the left of the task. Once you have selected the appropriate tasks, click Export to CSV.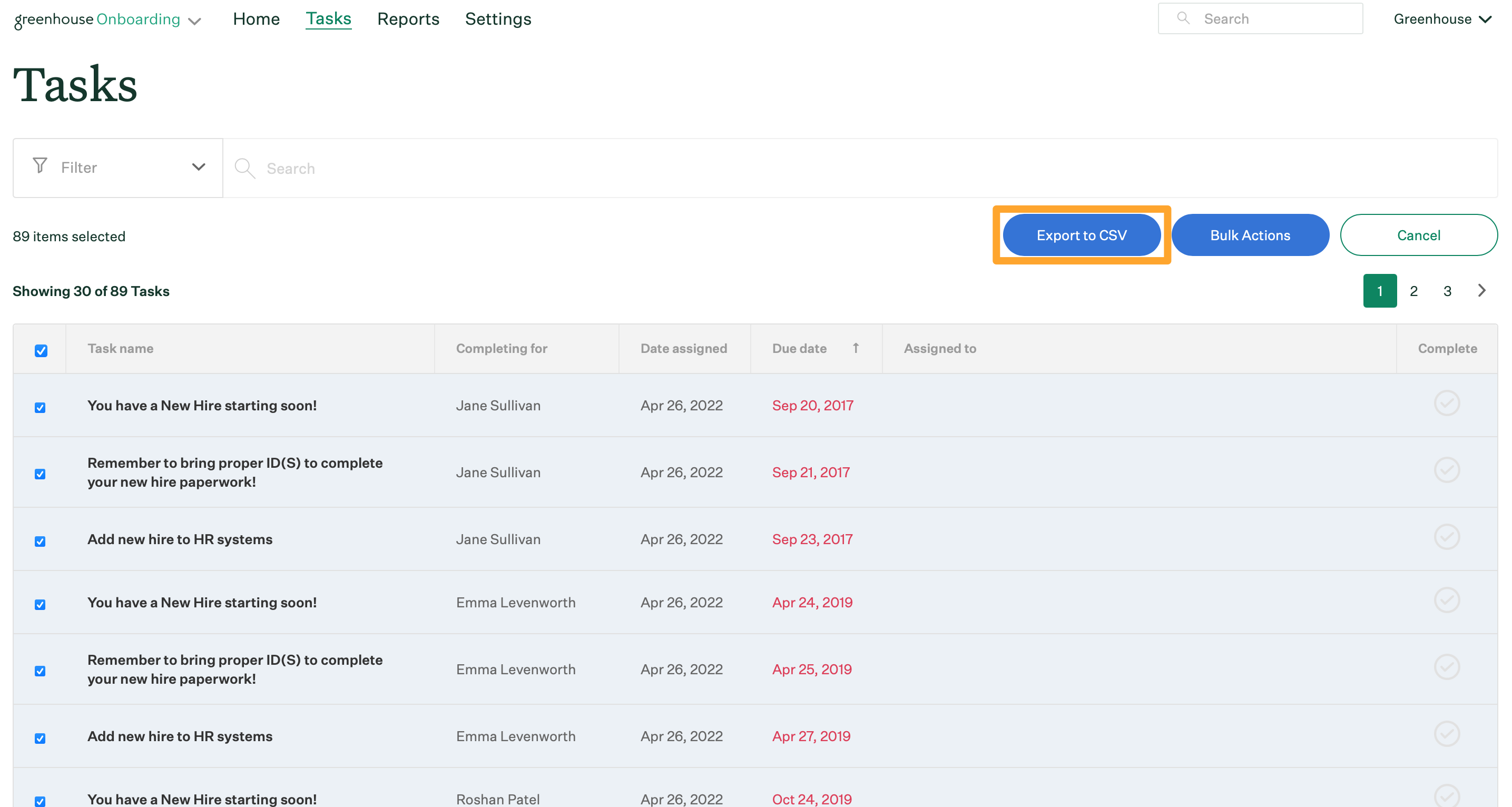 From the subsequent dialog box, click Confirm.

Greenhouse Onboarding will prepare a .csv file for download. When the export is ready, click Download.

The .csv file of the selected tasks will be downloaded to your computer.