Permissions: Owners, Coordinators, and users with custom access to see and edit tasks assigned to current employees
Product tier: Available for Greenhouse Welcome and Greenhouse Onboarding tiers
You can export a list of tasks assigned to employees at your organization from the task report at any time. You may want to export a list of current tasks to share with other members of your team, to keep for internal reporting purposes, or to compare task data in third-party software.
Your exported tasks will be available as a downloadable CSV (.csv) file.
Export tasks in bulk
Navigate to Reports from your main navigation bar.
On the Reports page, select View task report to open your task report.
Note: Users with custom access to see and edit tasks will only see tasks that match the rules defined in their custom role. Learn more.
Next, click Bulk Select.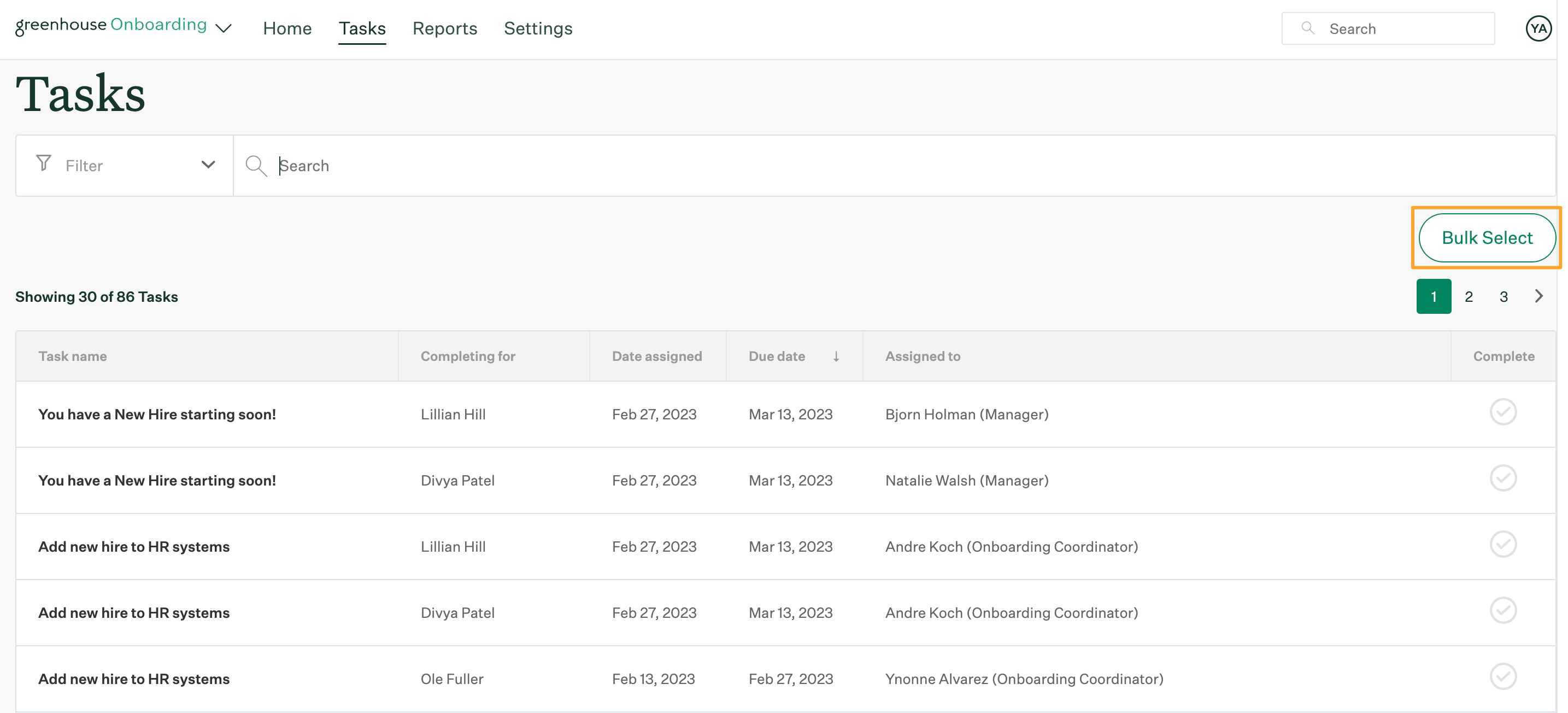 Select the checkbox next to each task you'd like to export. You can also click the checkbox in the report's top left corner to select all available task data. Click Export to CSV.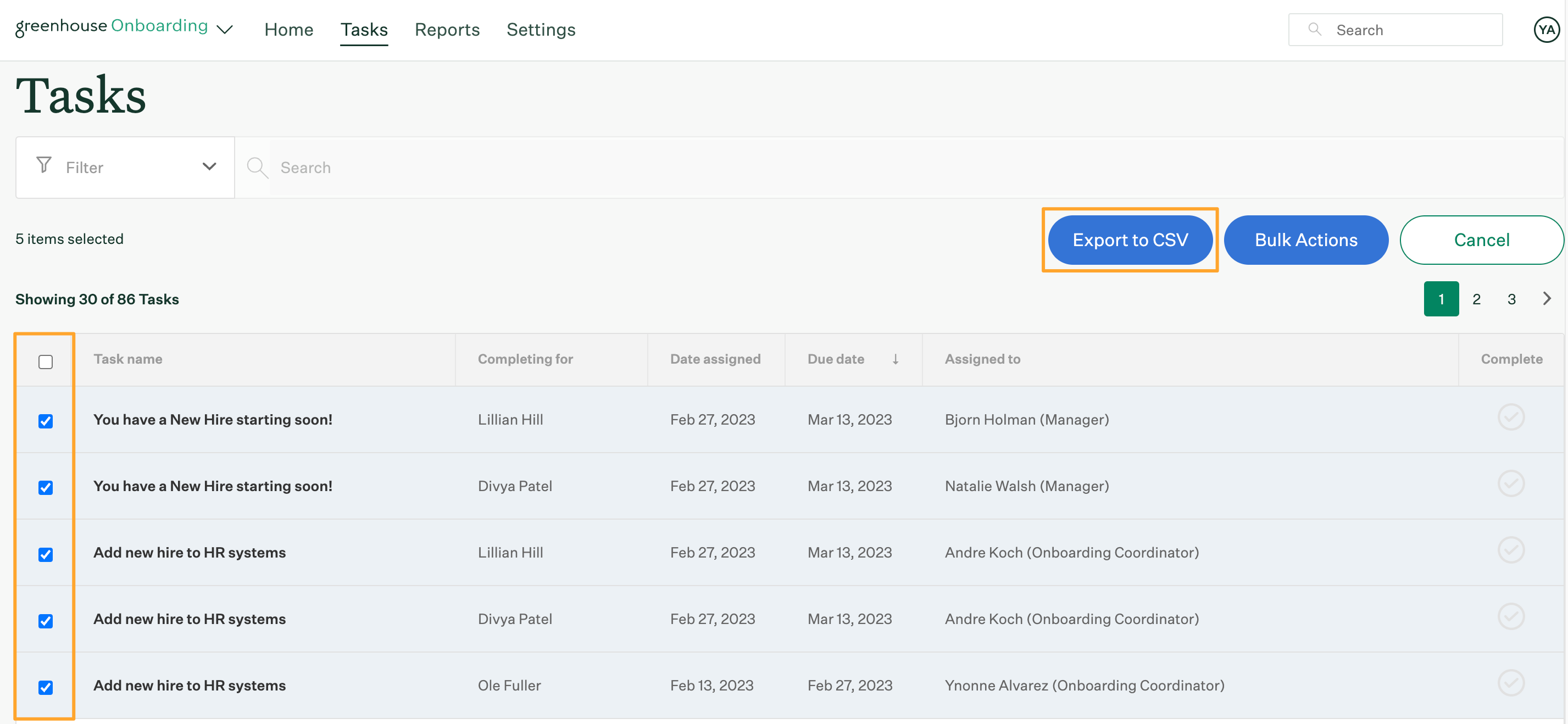 Click Confirm to begin exporting your selected task data.
Once your file has finished exporting, click Download to save your CSV file.

Additional resources