Permissions: Job Admin and above who have access to CRM
Product tier: Available for all subscription tiers
The return on investment (ROI) for any single event can be roughly calculated from the number of prospects that are converted into candidates for jobs. By looking at how the converted prospects fair throughout your interview pipeline, your organization can glean which events are attracting the most qualified talent – which can help with forecasting and resource allocation moving forward!
Greenhouse Recruiting's prospect conversion report allows your organization to calculate the total number of prospects converted across all events and how they progressed through your interview pipeline.
To generate a prospect conversion report, click Reports on your navigation bar.

On the Reports Overview page, click Essential Reports.

From the Essential Reports page, scroll to click Prospect Conversion.
The prospect conversion report will generate.
From the prospect conversion report, click Filters and more and select Events from the Rows dropdown.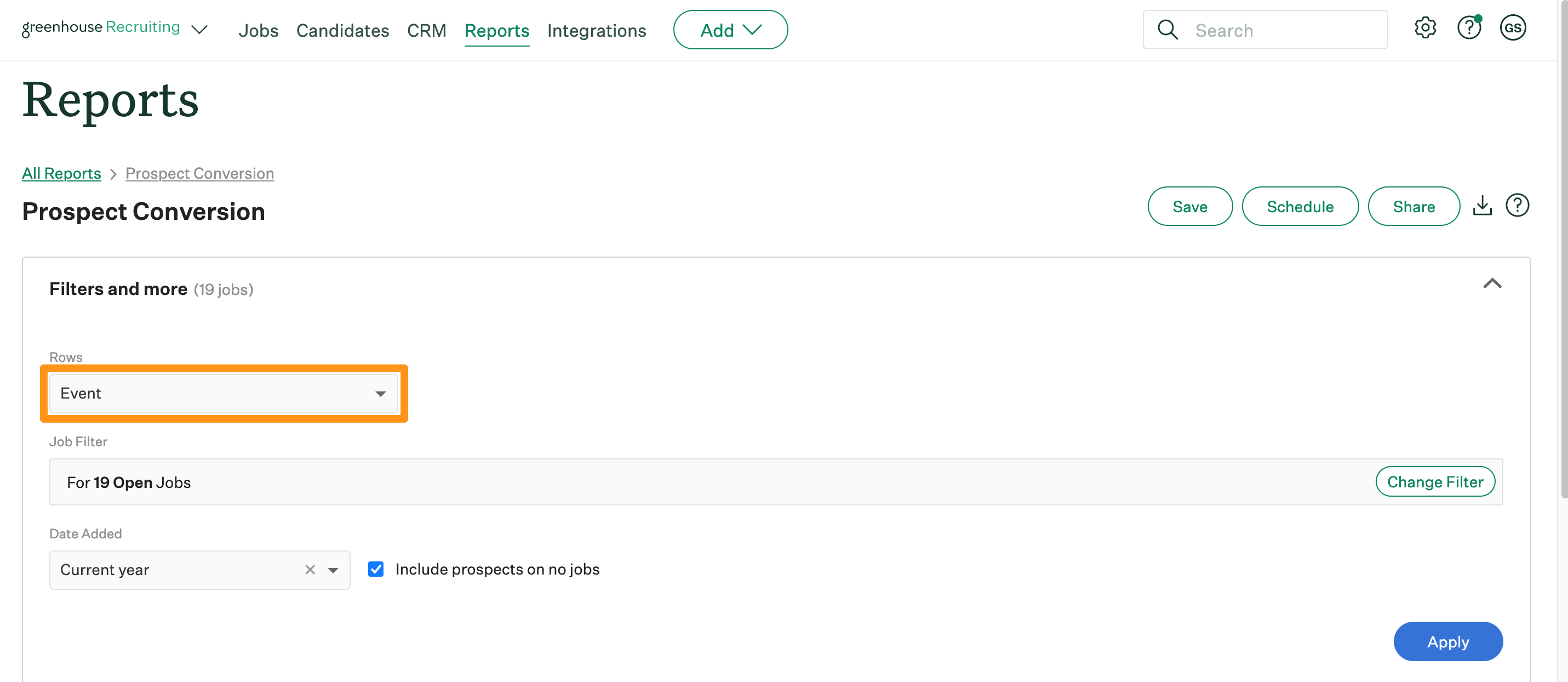 Additionally, you can filter by jobs the prospects have access to, or filter within a particular date range. When finished, click Apply to regenerate the report.
The prospect conversion report will display all your events, the number of prospects added to your Greenhouse Recruiting account through the event, and how many of those prospects were converted into candidates. Additionally, the report will aggregate how many:
Prospects reached the Assessment stage
Prospects reached the Face to Face stage
Prospects reached the Offer stage
Prospects were eventually Hired