Permissions: Basic users or above, who can manage and configure SSO
Product tier: Available for Advanced and Expert subscription tiers
By providing a comprehensive and frictionless solution fully-secured with dynamic passcodes and multi-factor authentication, SAASPASS is the only identity and access management tool you need to secure your corporate network or your own personal data.
Greenhouse Recruiting's integration with SAASPASS allows your organization to use SAASPASS to enable Single Sign-On (SSO) in your Greenhouse Recruiting account.
Add and Configure Greenhouse Recruiting in SAASPASS Account
To add the Greenhouse Recruiting application to SAASPASS, you will first need to obtain your ACS URL from Greenhouse Recruiting.
To gather this information, navigate to the Configure icon

> Dev Center > Single Sign-On. From the Single Sign-On page, click Copy next to the SSO Assertion Consumer URL field. Save this information to add in SAASPASS in a later step.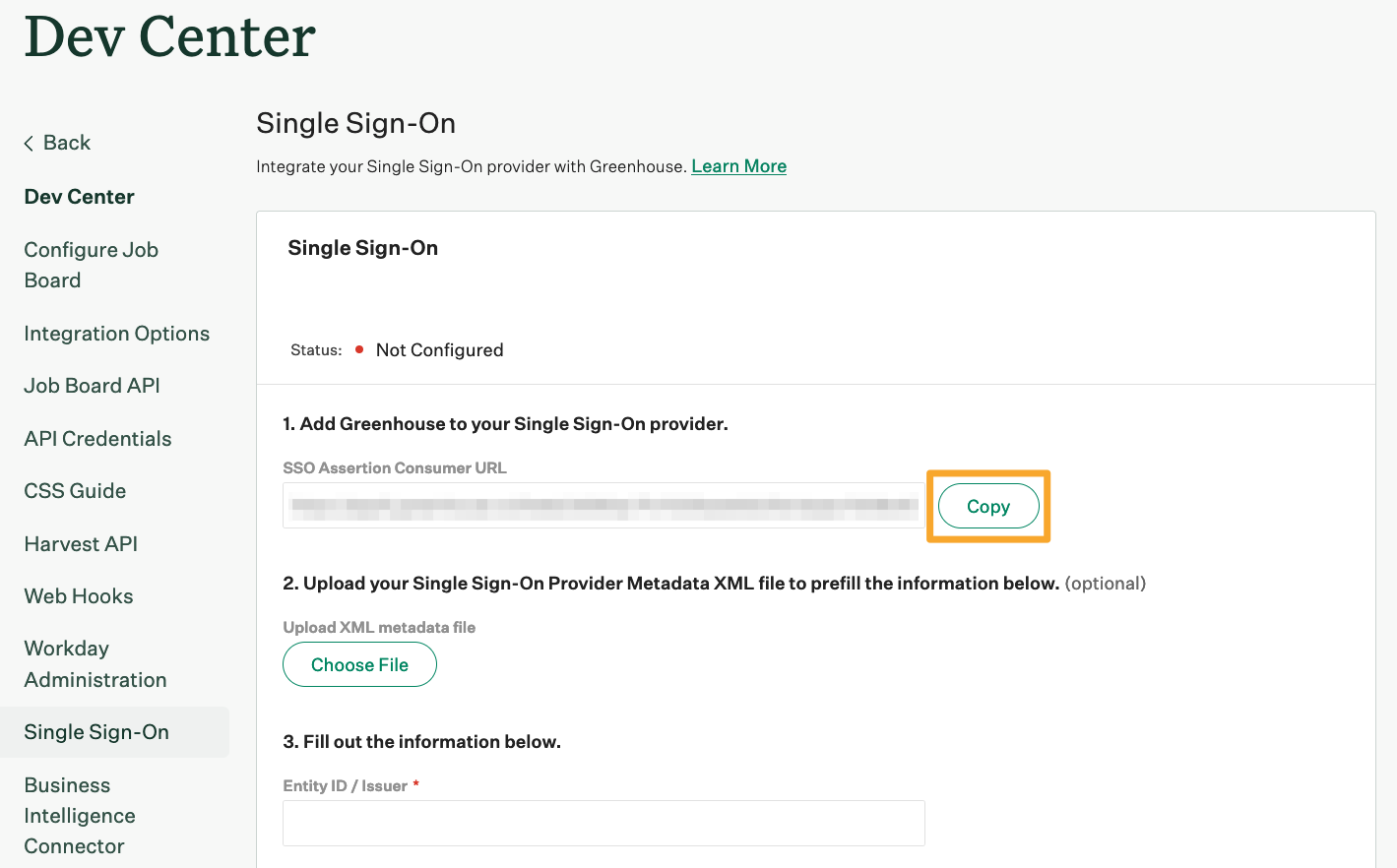 Log into SAASPASS and navigate to the Manage Applications page.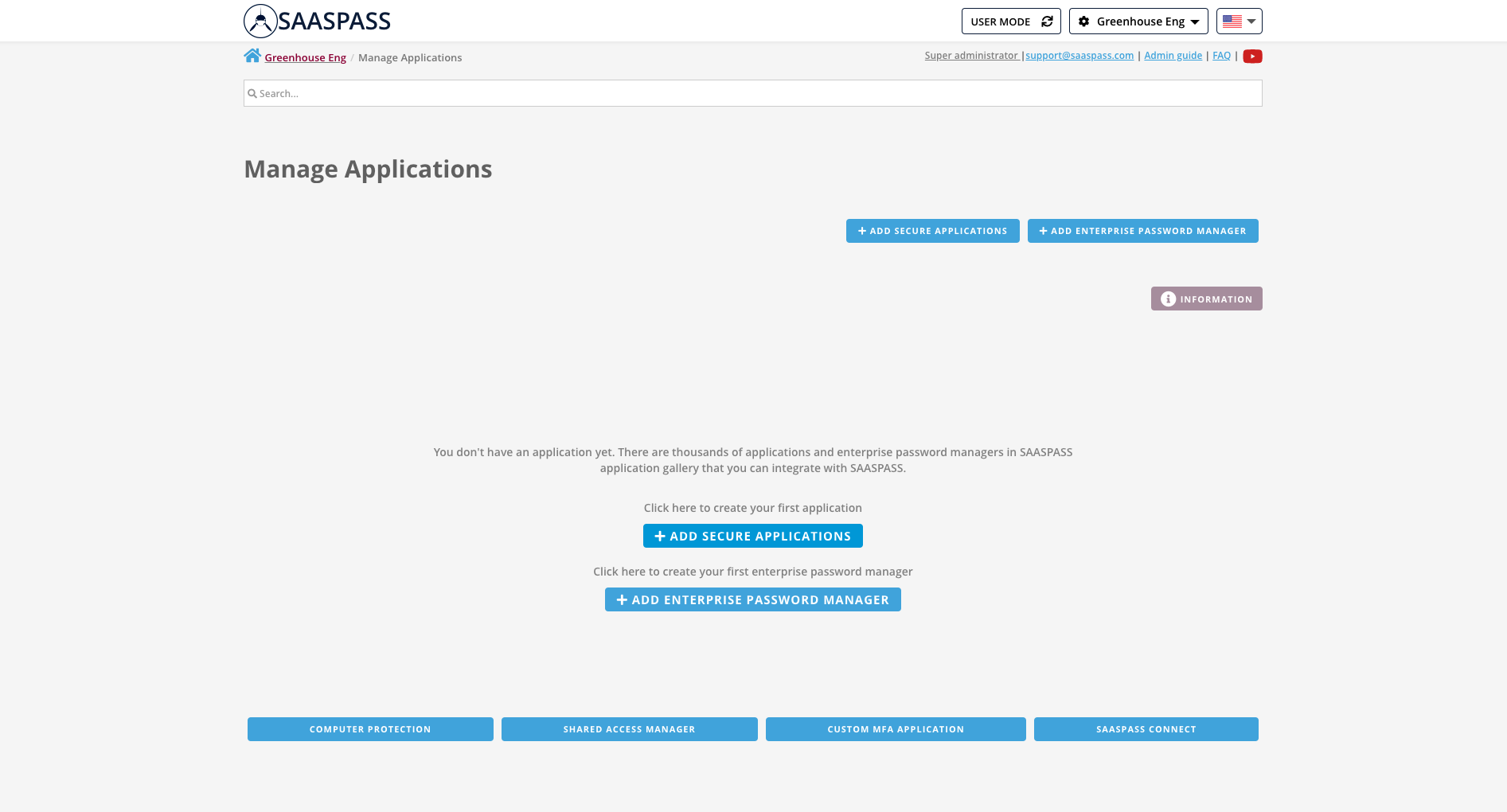 Search for Greenhouse, then click Add.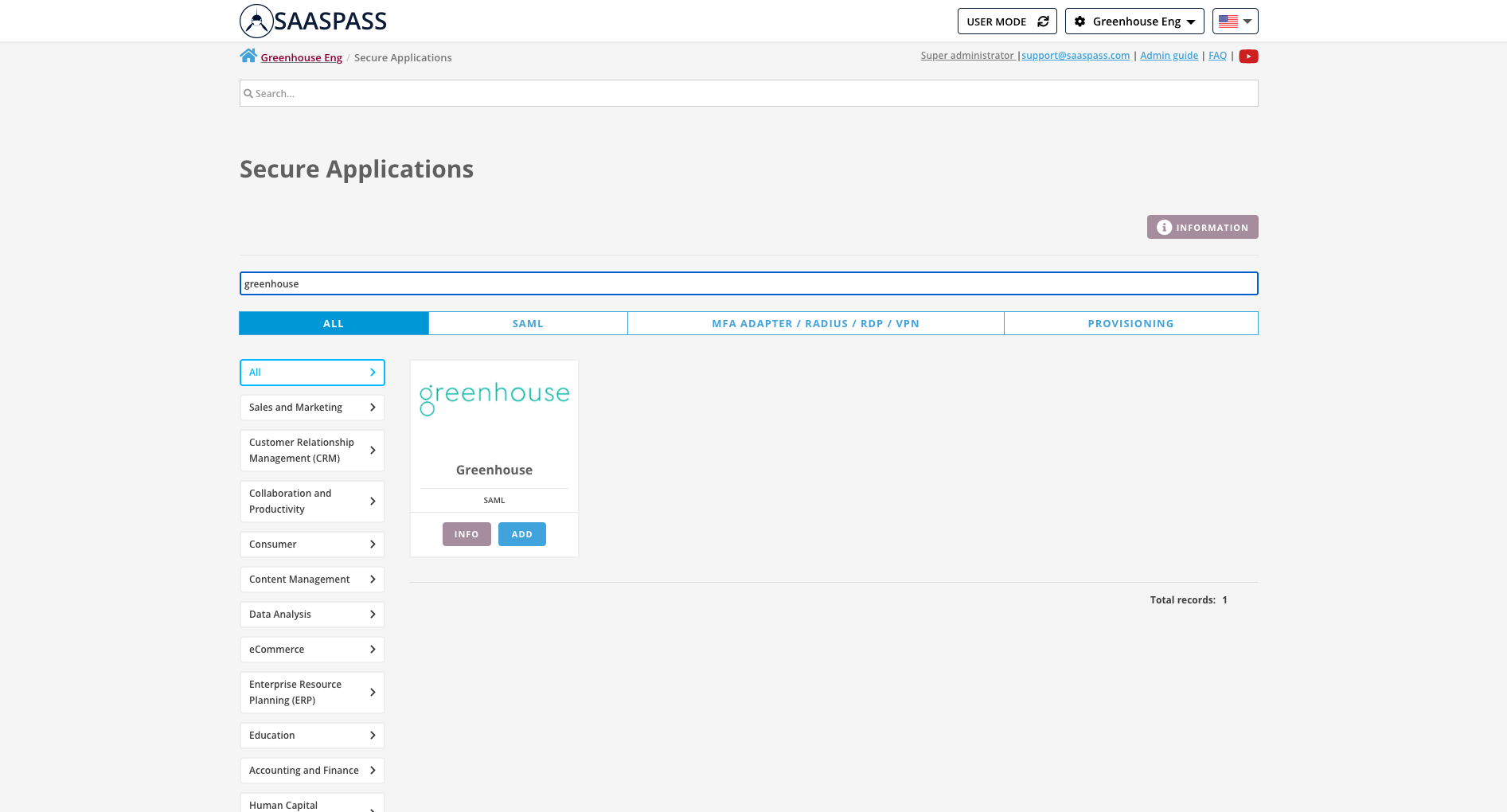 On the Application Configuration page for the Greenhouse Recruiting application, provide the following details:
Greenhouse ACS URL: Paste the ACS URL obtained previously
Greenhouse Entity ID: recruiting/greenhouse.io

Click the User Authentication Management tab to add custom attributes and assign users.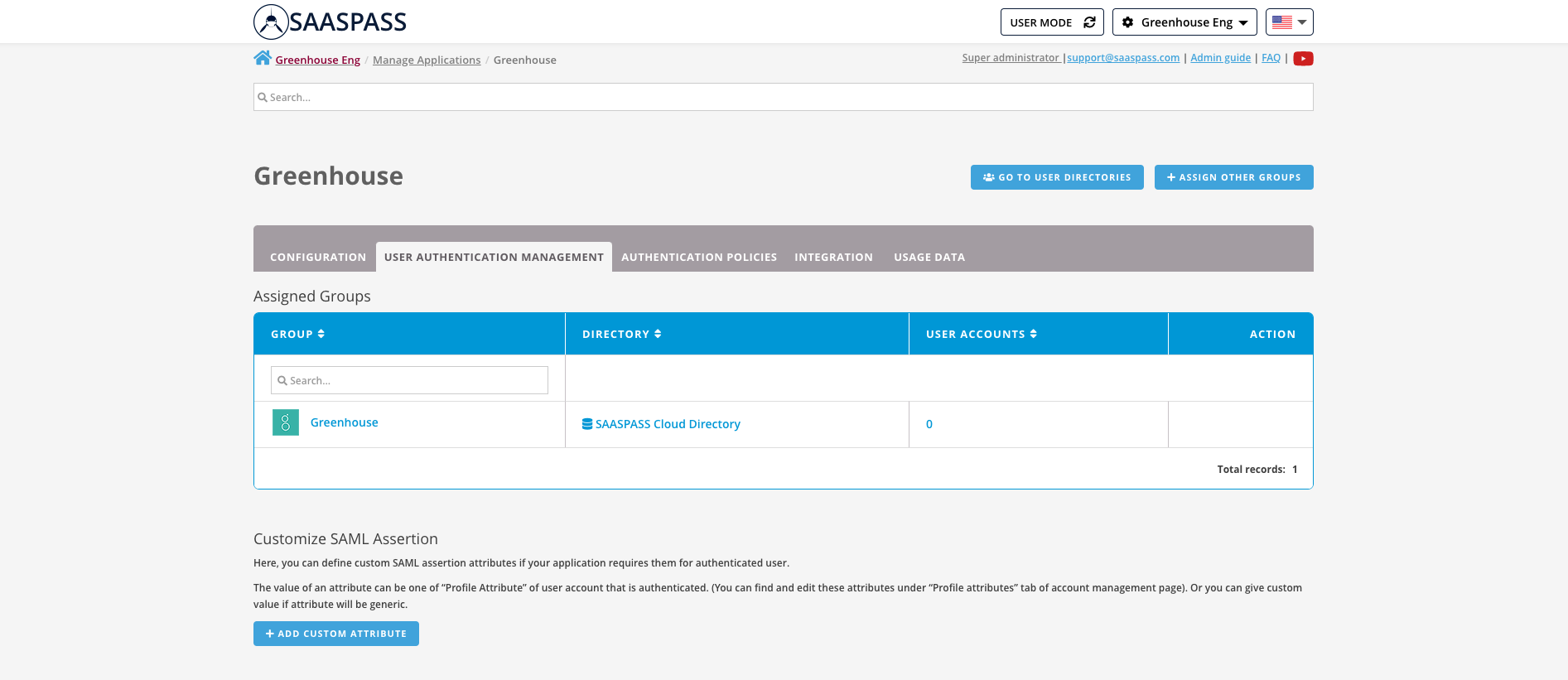 Attributes must have the values shown in the image below.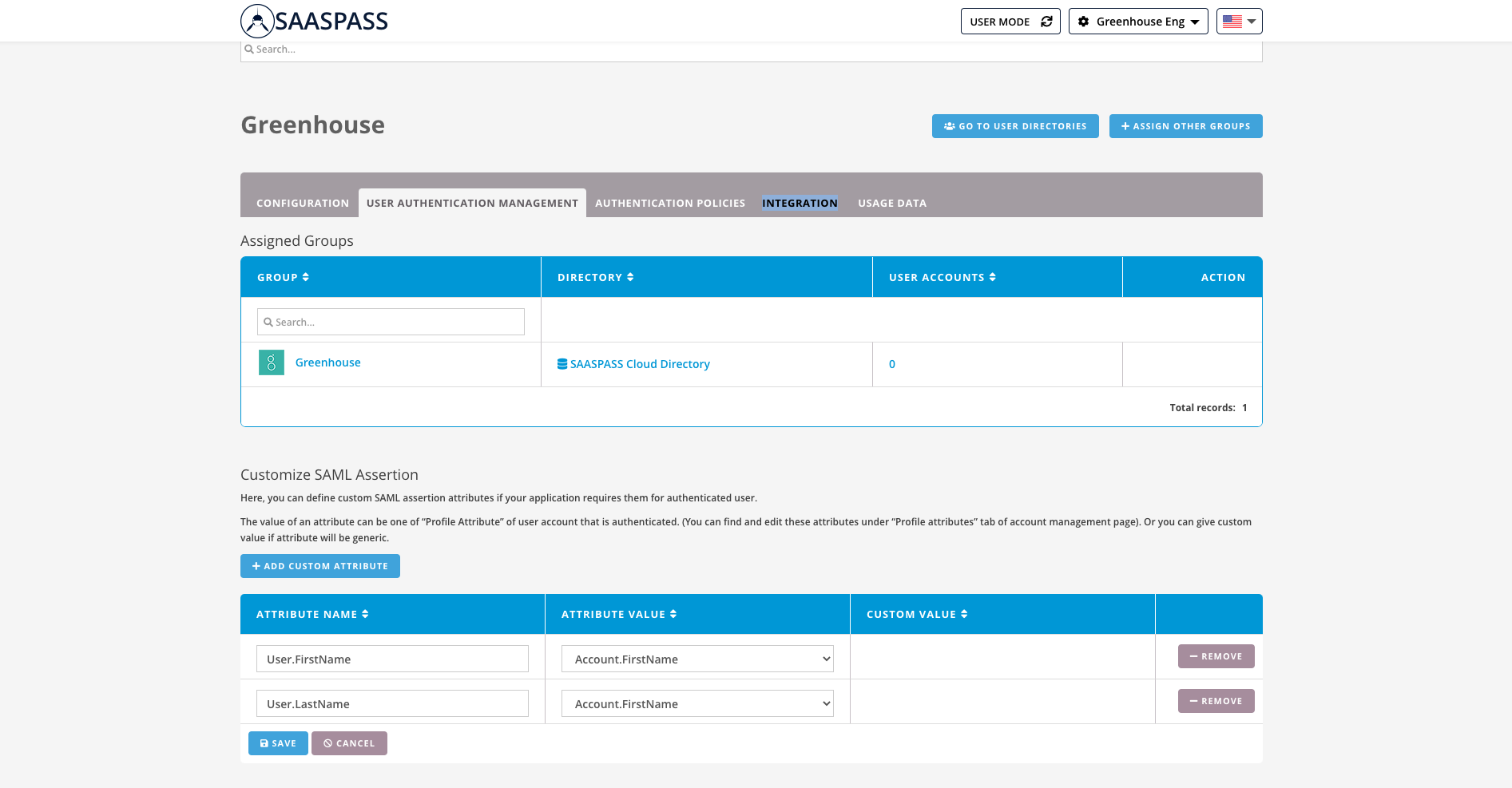 Assign users as shown below.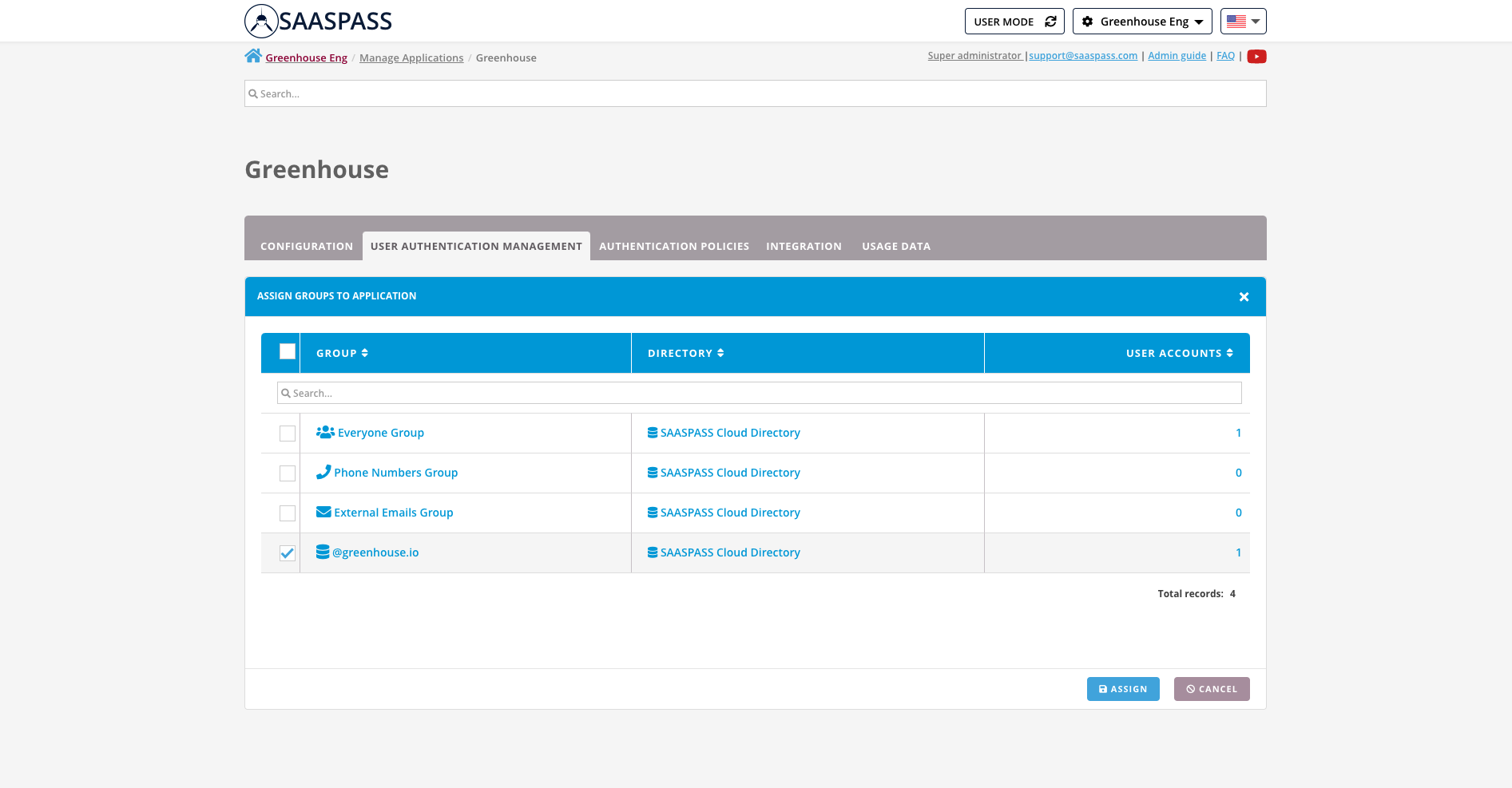 From the Integrations tab, download your organization's XML metadata file from SAASPASS to add to Greenhouse Recruiting in the next step.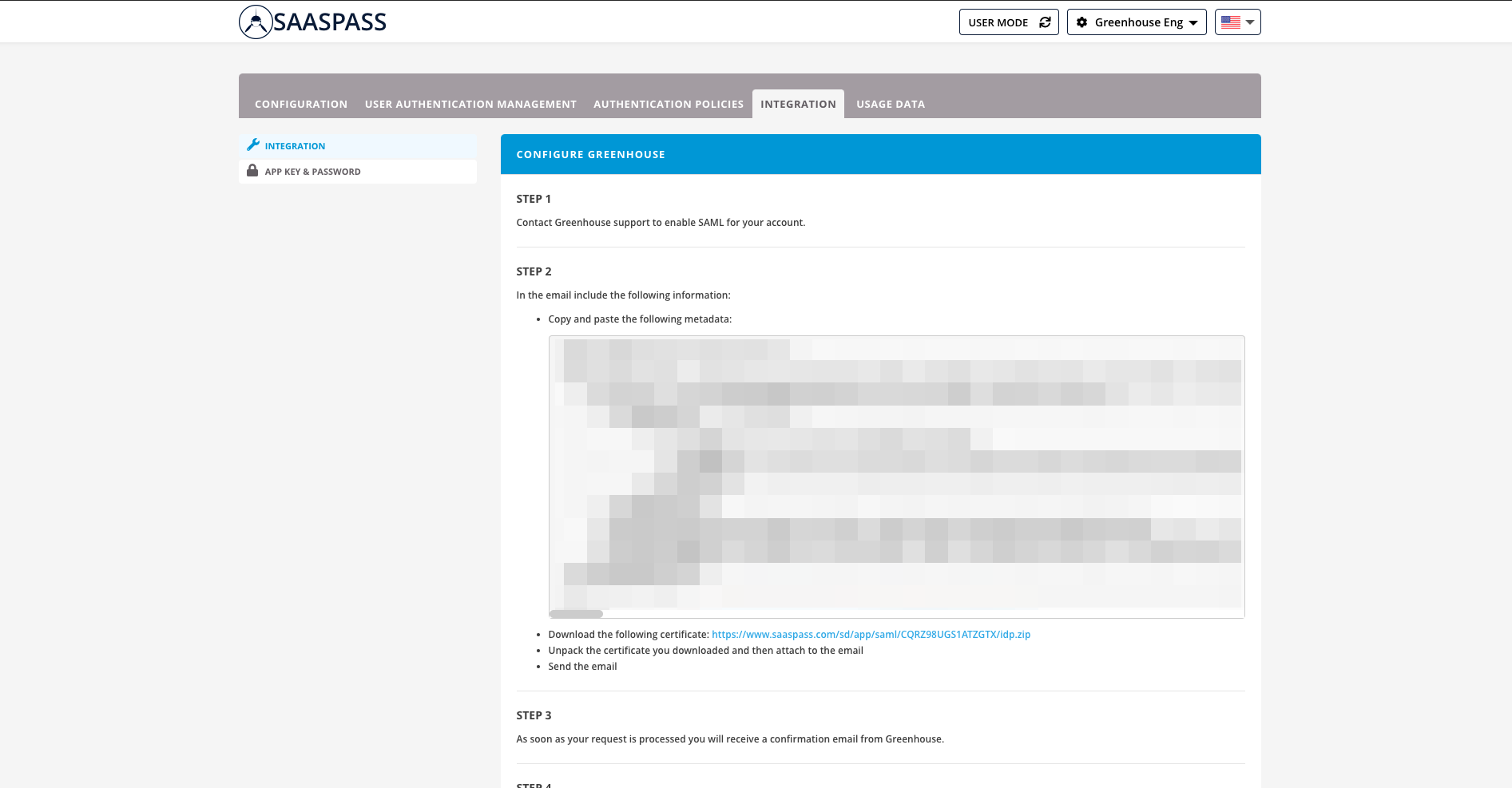 Enable SSO in Greenhouse Recruiting
Once you have added Greenhouse Recruiting to SAASPASS and gathered the necessary information, follow the steps outlined here to finish enabling Single Sign-On in Greenhouse Recruiting.
See notes below:
All users MUST log in through SAASPASS once SSO is enabled. Users will not be able to log in via the normal Greenhouse Recruiting login screen anymore, even if they already have passwords.
If a new user has a SAASPASS account but not a Greenhouse Recruiting account, Greenhouse Recruiting will create a Greenhouse Recruiting user account for them automatically the first time they log in via SAASPASS. The user account will be created with Basic permissions. Administrators can still invite users and change permissions in Greenhouse Recruiting using our existing process.
Data will be unaffected. Your users will still have access to all of their existing jobs, scorecards, interviews, etc. SAASPASS only changes the way users log in.