We are very excited to announce the arrival of our new Welcome Experience feature for Greenhouse Onboarding customers! Our new Welcome Experience provides you with powerful and easy-to-use authoring tools to customize every page that your new hires will see during their onboarding. 
Simply drag and drop different editing components onto your workspace and fill in the content!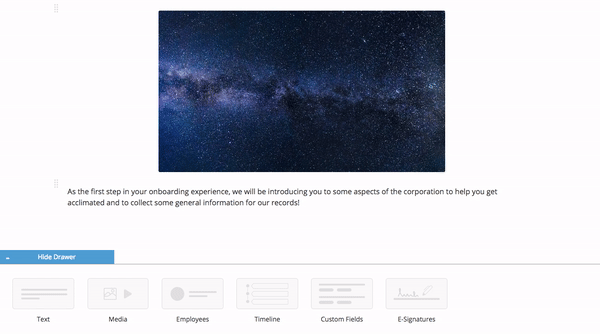 Shuffle and reorganize pre-existing pages into any order to change the presentation of pages for your new hires.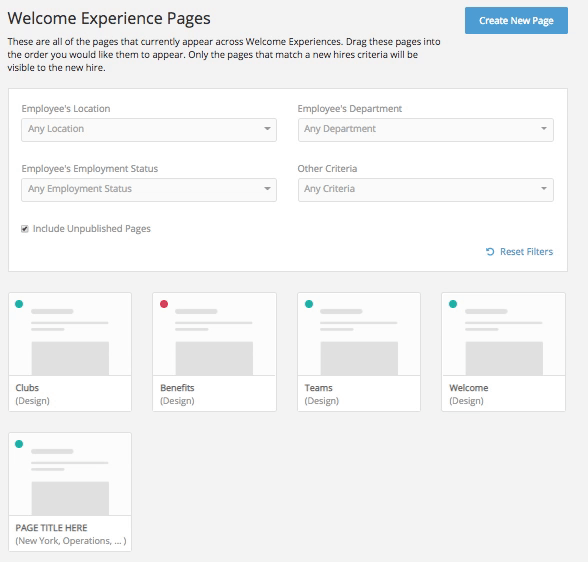 Have additional questions? Learn More or send us an email to support@greenhouse.io
Update Your Organization to New Welcome Experience
All existing Greenhouse Onboarding customers will need to manually update their Welcome Experience to enjoy these new features. Once updated, your organization's former Welcome Experience will be removed. This action cannot be undone. 
Before you update your organization's Welcome Experience, we recommend you follow our checklist to facilitate your transition!