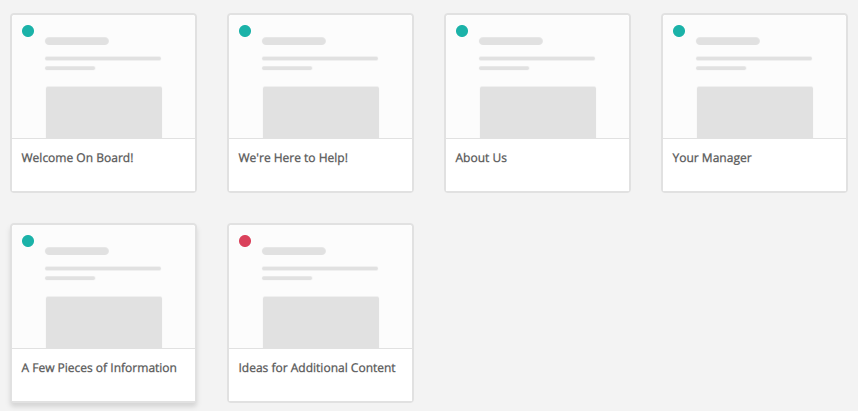 Your Welcome Experience(s) is comprised of customizable pages arranged in a particular order. For your convenience, Greenhouse Onboarding provides default pages and content to help your organization get started.
You are at liberty to delete the content we have provided. However, if you decide later that you would like to include any of our default content, this article archives that default content on all those pages.
Every section includes an example of how the default page originally appeared followed by copy that you can copy and paste.
Welcome On Board!

Welcome! We're happy to have you join our team. Over the next few pages, we'll introduce you to our company and some of your coworkers, as well as get a little more information about you. Feel free to browse through these pages at your own pace. You'll receive a few reminders as you get closer to your start date to come back and fill in any missing information.
We can't wait to meet you on day one! See you soon!
We're Here to Help!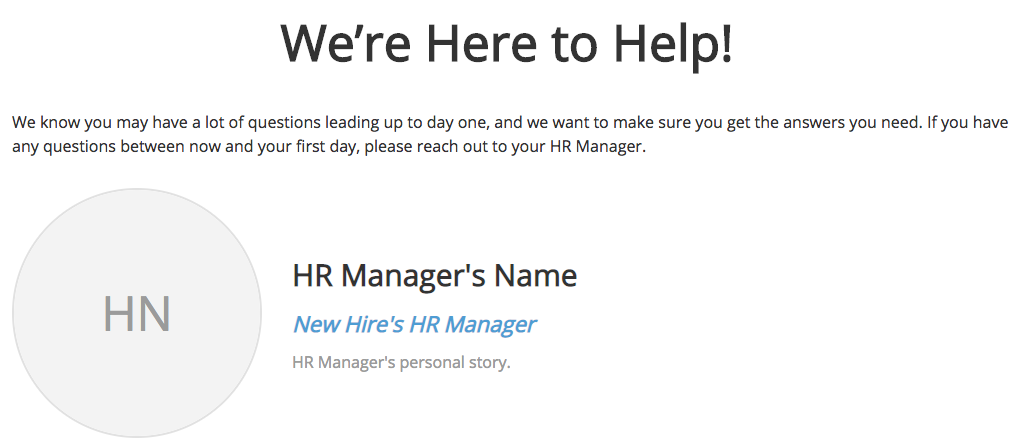 We know you may have a lot of questions leading up to day one, and we want to make sure you get the answers you need. If you have any questions between now and your first day, please reach out to your HR Manager.
[Employees Component: HR Manager]
About Us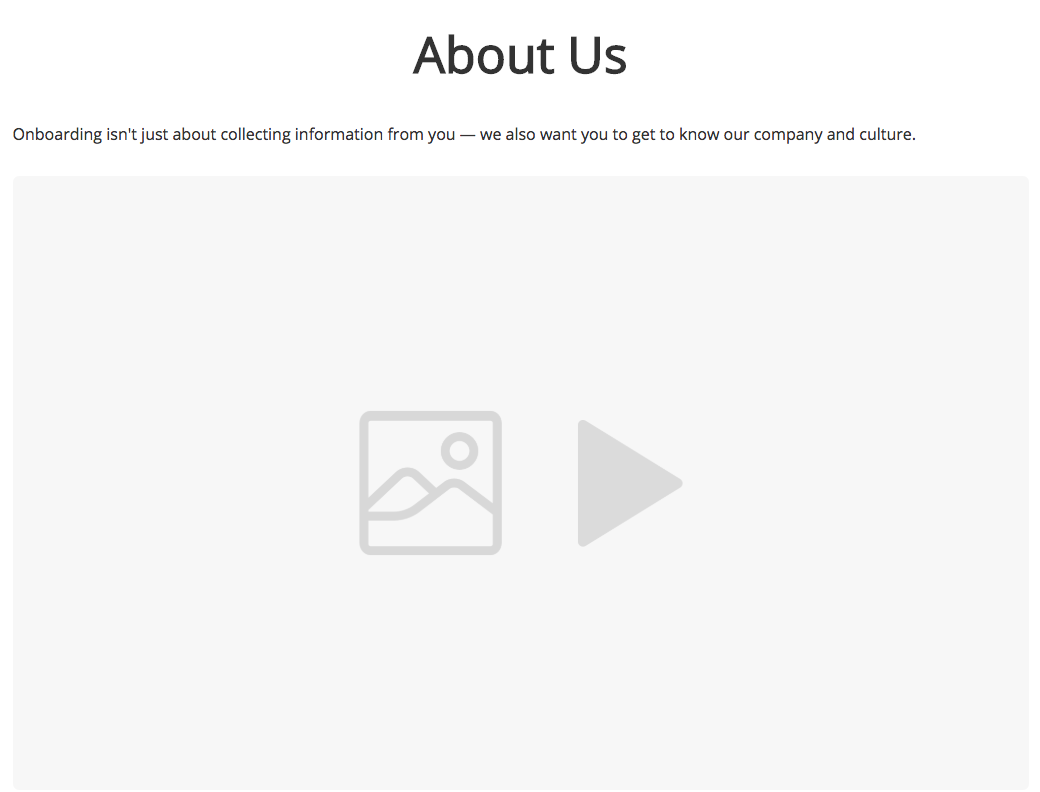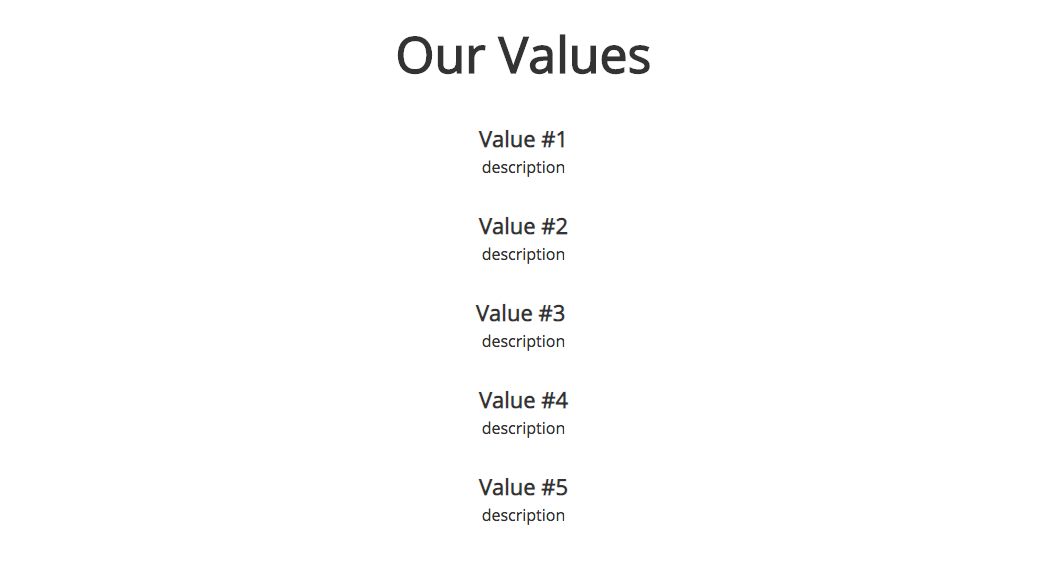 Onboarding isn't just about collecting information from you — we also want you to get to know our company and culture.<,/code>
[Media Component]
Our Values
Value #1
description
Value #2
description
Value #3
description
Value #4
description
Value #5
description
Your Manager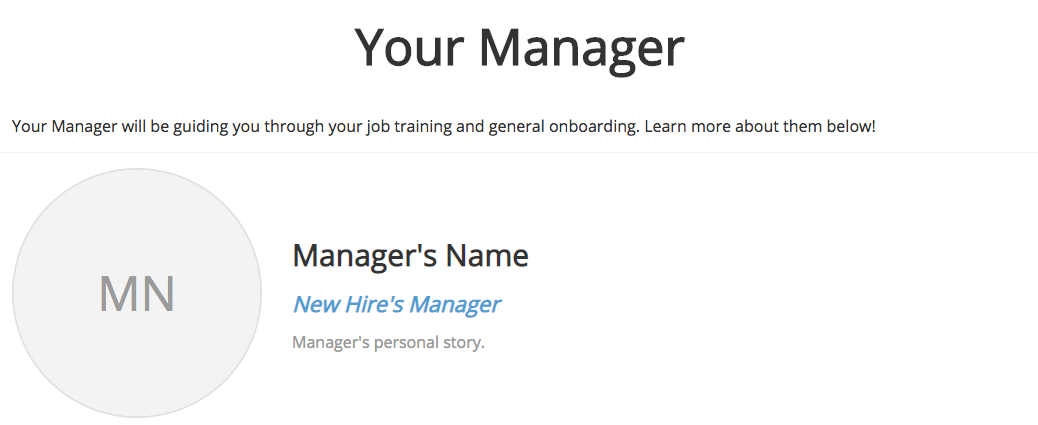 Your Manager will be guiding you through your job training and general onboarding. Learn more about them below!
[Employees Component: Manager]
A Few Pieces of Information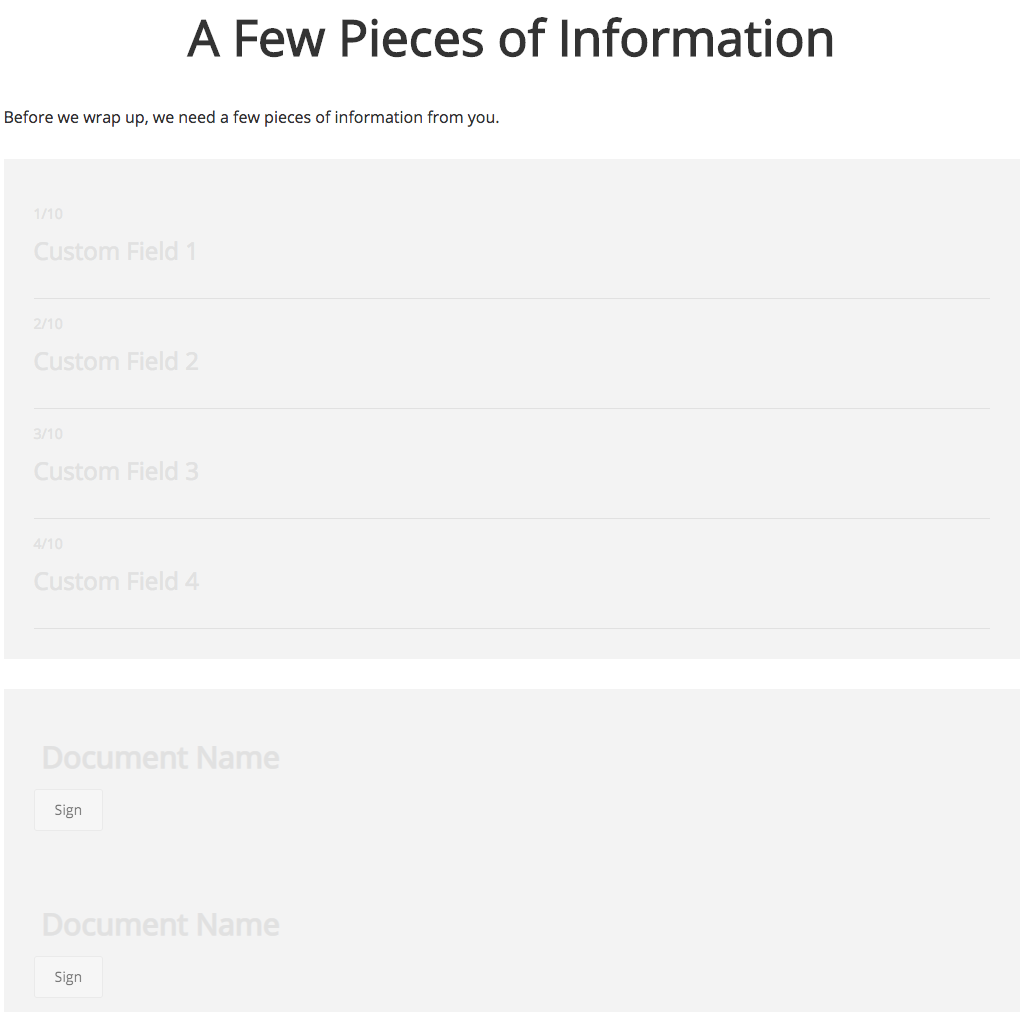 Before we wrap up, we need a few pieces of information from you.
[Fields Component]
[E-Signatures Component]
Ideas for Additional Content (Unpublished)