We know how much time, effort, and planning goes into a recruiting event and want to make sure you are set up for success! With the Greenhouse Events App, you are able to focus on building meaningful in-person connections and forego the stress of handling administrative tasks during the event itself. Included in your Greenhouse subscription is a complimentary Event credit that allows you to use the Events App at your next recruiting event free of charge. Advanced customers are granted 10 complimentary Event credits. Expert customers do not have a limit on event credits.
Using Your Complimentary Event Credit
Access CRM by clicking the ellipsis on your navigation bar and clicking CRM.

If you have not used your complimentary Event credit yet, a banner will appear at the top of the CRM page to inform you that this credit is available.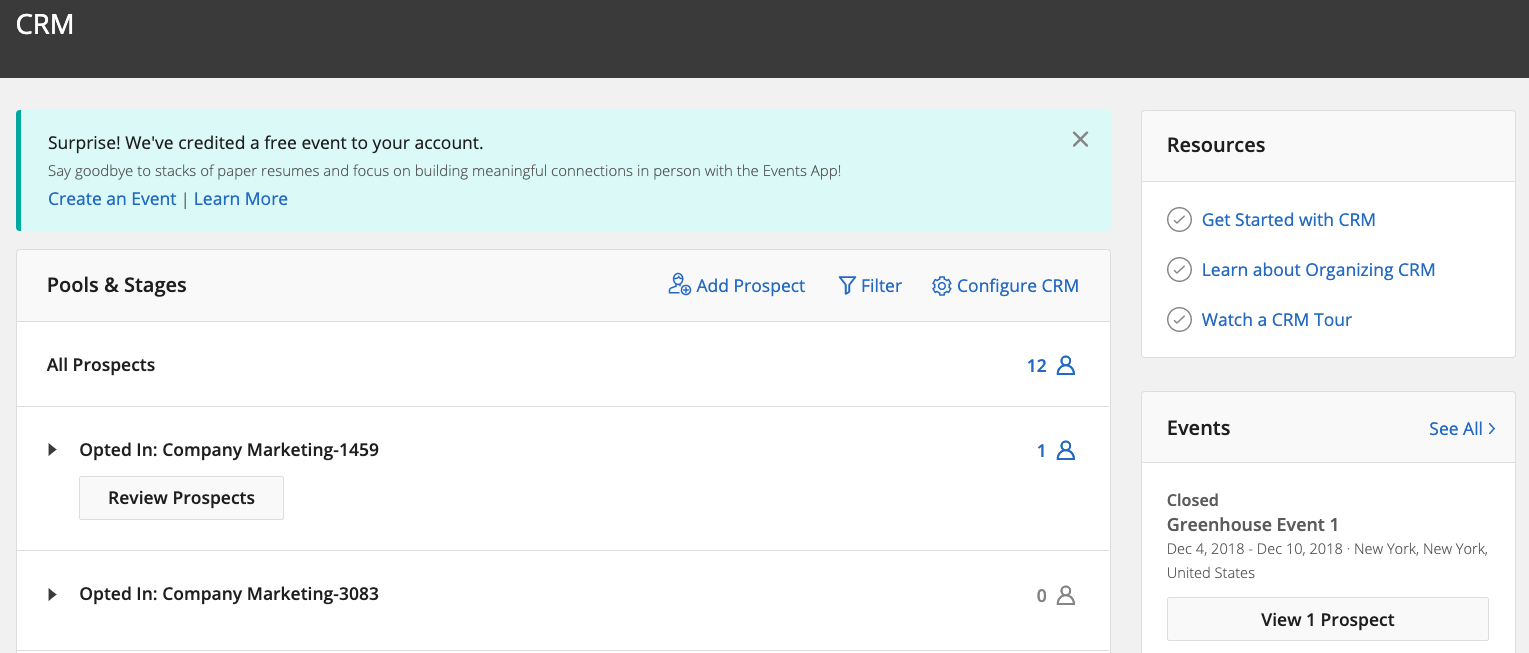 Additionally, you can see this credit when viewing the Manage Events page.

To use your complimentary Event credit, click Create Event. After you have configured the event details, the credit will be automatically applied and you will skip the billing page.
After using your complimentary event credit, you can purchase events individually through the app at any time.
We also offer discounts for a number of different events packages. If you are interested in purchasing events in bulk, please get in touch with your Relationships Manager or email renewals@greenhouse.io.