Harver transforms the way volume hiring is done. Harver is built to help large organizations with the exact challenges they face when hiring at scale, by automating and streamlining the recruitment process and turning recruitment data into actionable insights. Harver helps offer candidates an interviewing experience that's free from bias, and is more fun and engaging. As a result, candidates have more control over their applications and benefit from a more informative process, while recruiters can make data-driven hiring decisions at scale.
Greenhouse Recruiting's integration with Harver enables you to use the HarverX browser extension to connect both platforms with the click of a button. Use the integration to invite applicants to Harver vacancies, view applicants' scores on various tests, and review the Harver matching score.
Setup requirements
In order to use the Harver x browser extension, you must have a verified Harver account.
You'll also need access to a compatible browser. HarverX supports the following browsers:
Enable the Harver integration
To enable the Harver integration, navigate to the Chrome web store.
Search for HarverX.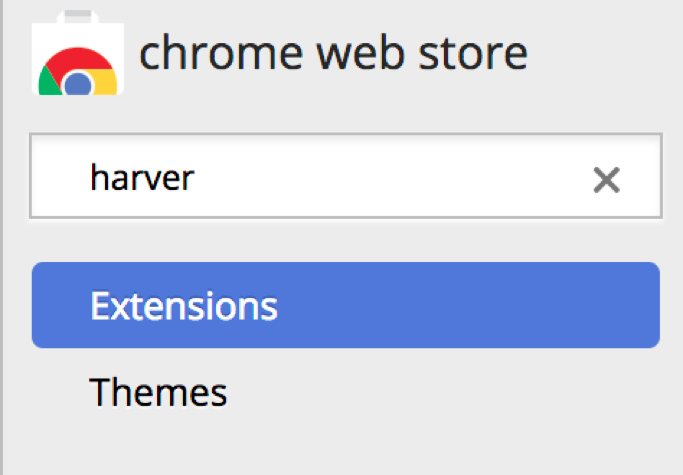 Click HarverX in the result, then click Add to Chrome.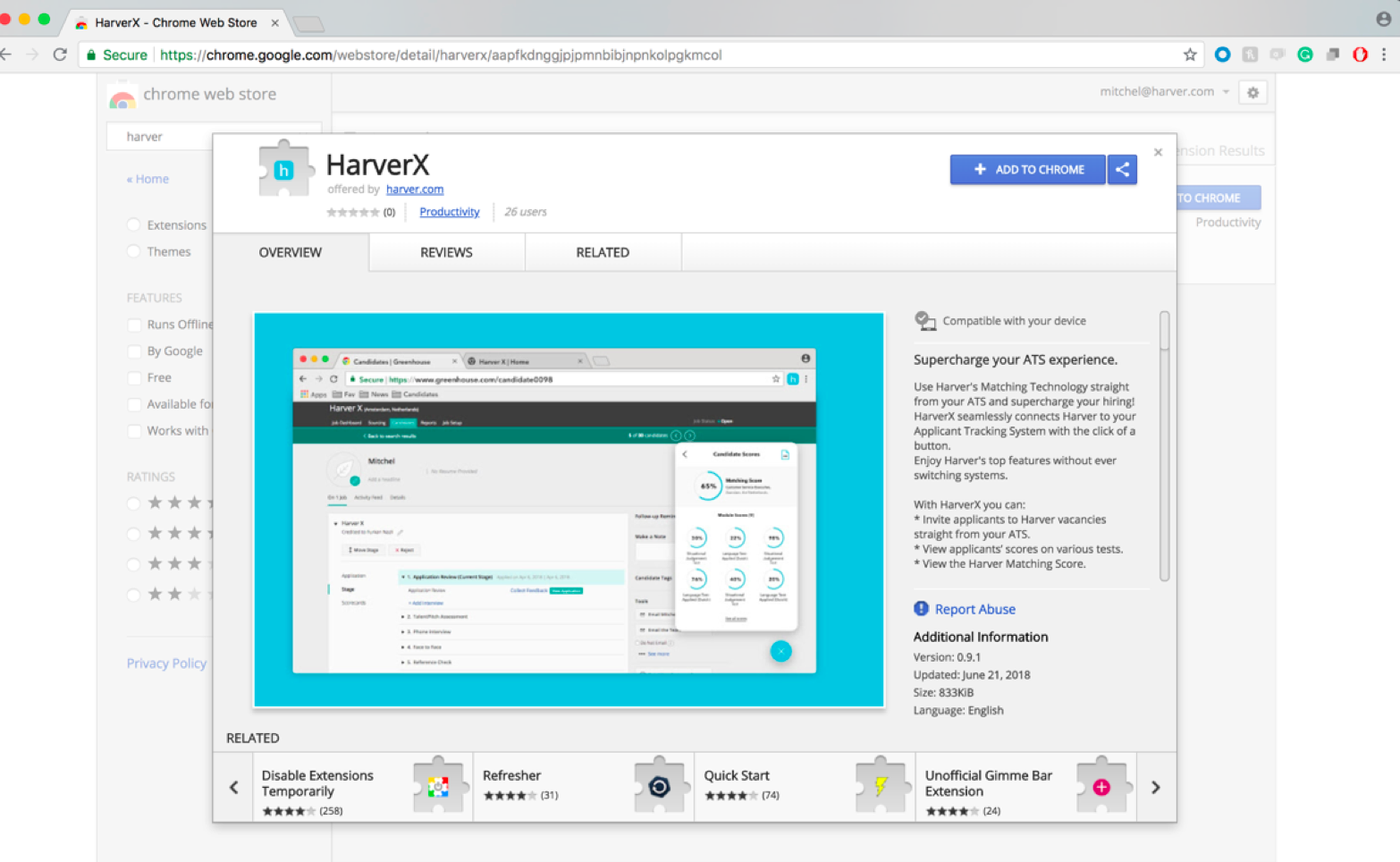 Click Add Extension.
The Harver x icon will now appear on your Chrome toolbar.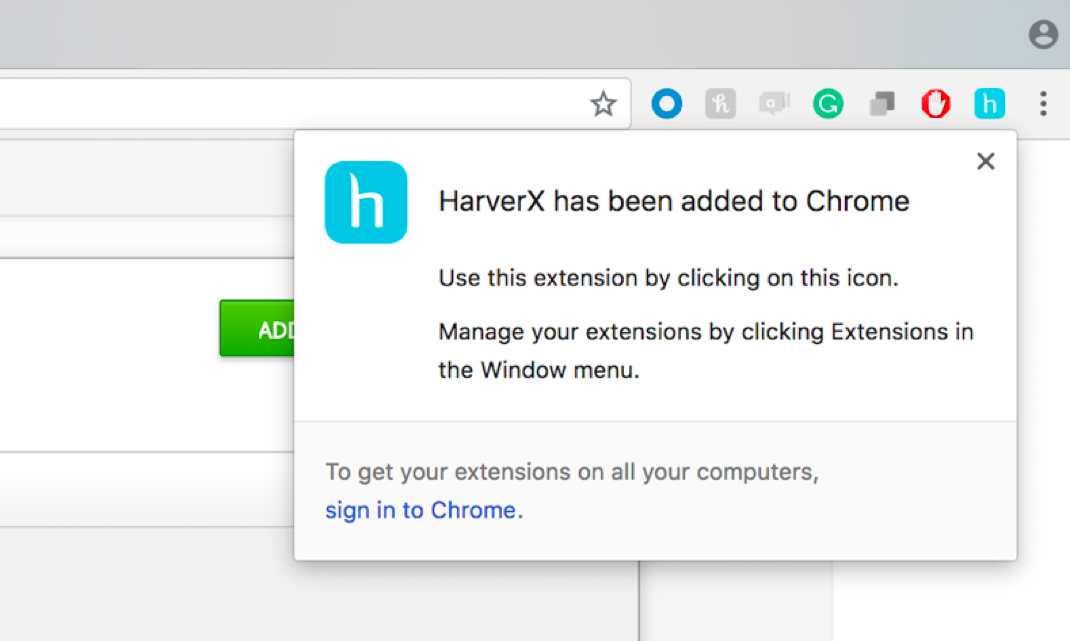 Use the Harver integration
With HarverX, you can easily invite candidates for an assessment flow. Just visit the candidate profile in Greenhouse Recruiting, then open the HarverX extension to invite them to an vacancy.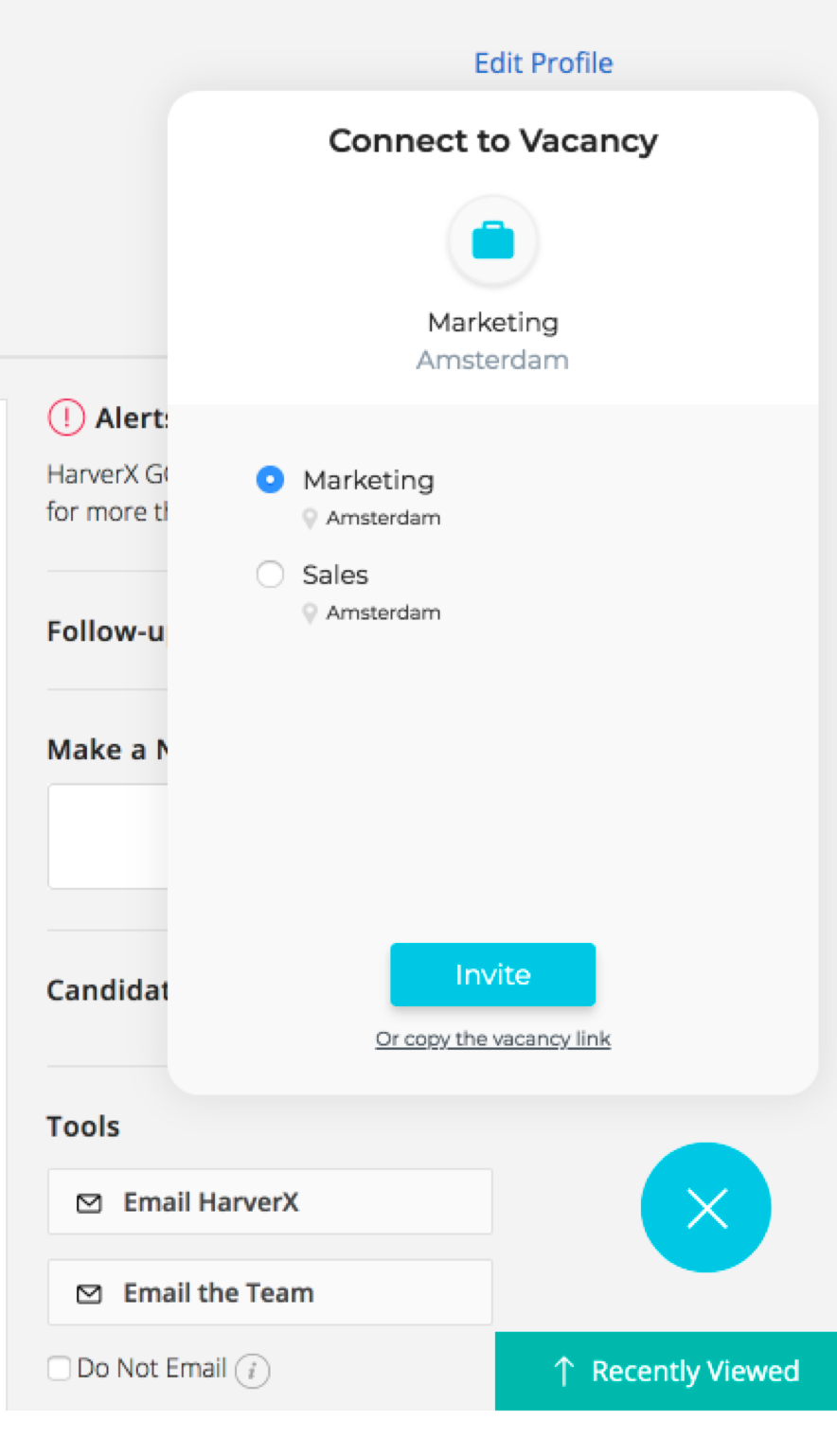 When HarverX recognizes a candidate in Greenhouse Recruiting that finished their assessment flow, the HarverX button will light up to display their matching score.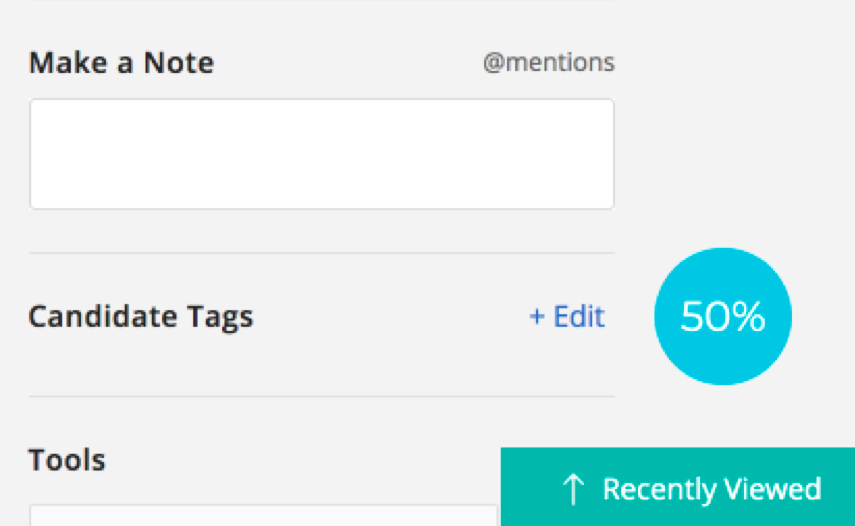 Click on the matching score to display separate assessment scores.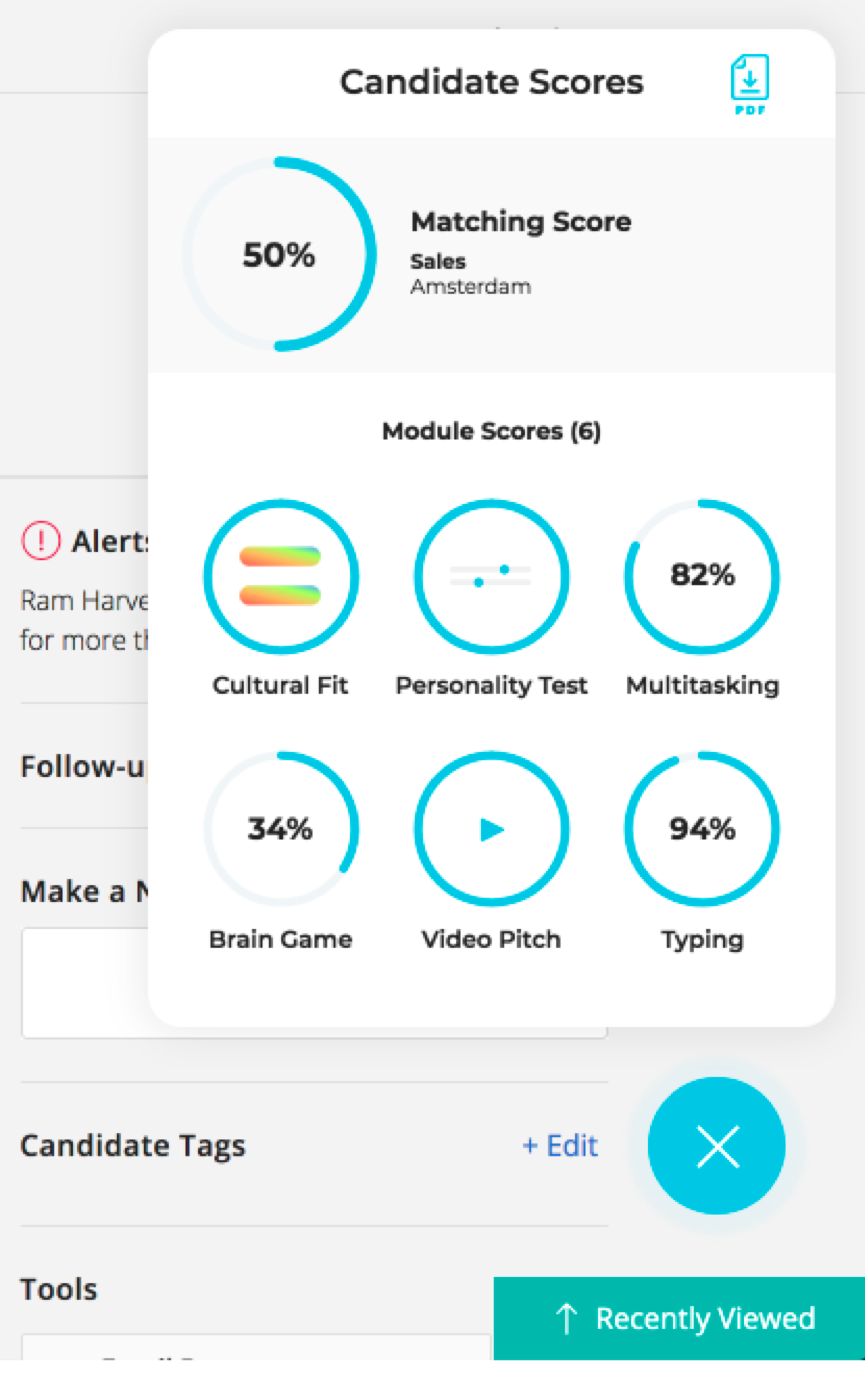 Click on separate assessment scores for further analysis.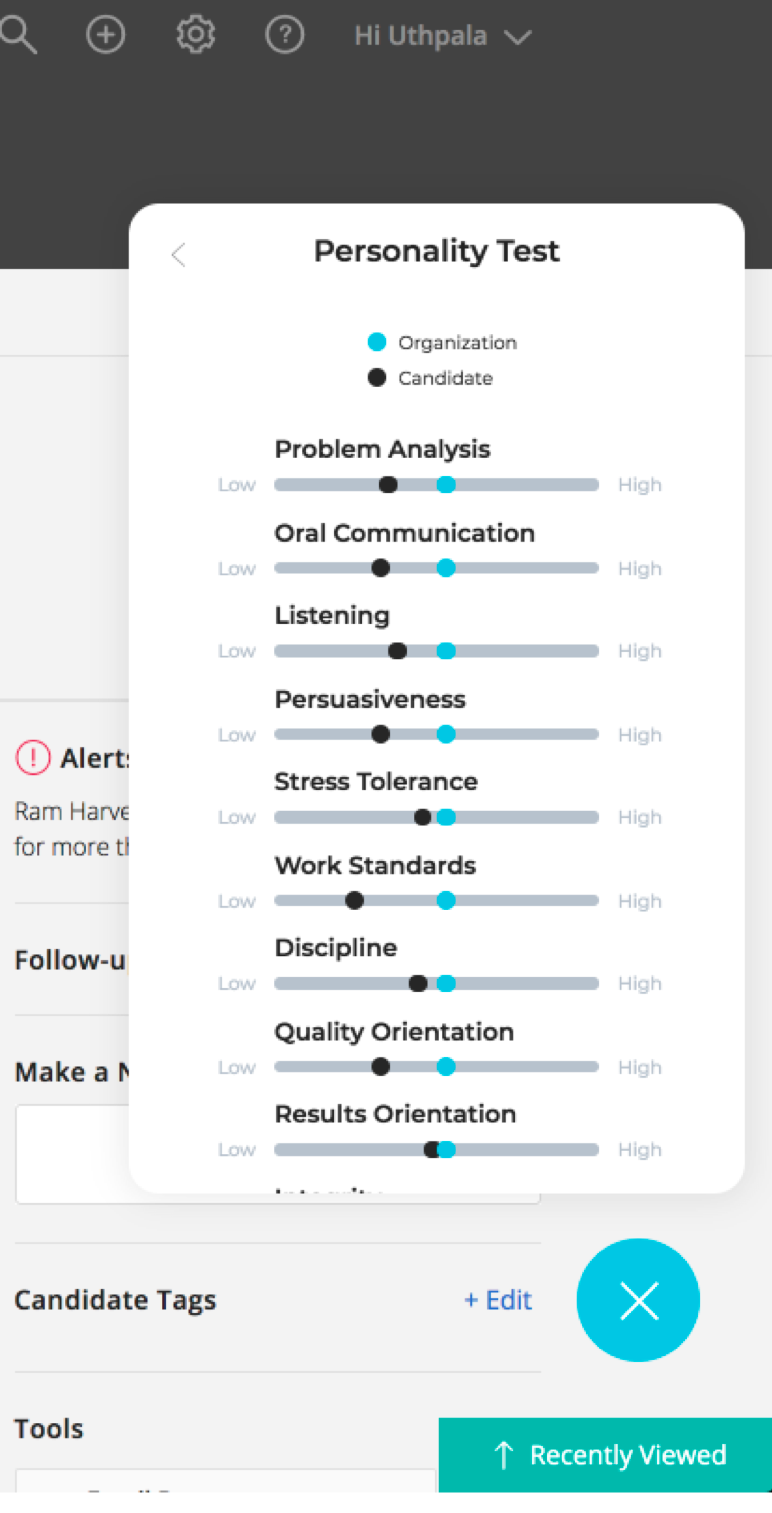 You can review the full assessment by clicking PDF.