Indeed Apply is an integration between Indeed and Greenhouse Recruiting that allows candidates to apply directly to a job through Indeed without having to take the additional step of navigating to your company's careers page.
Note: This feature is not available for jobs that have required education fields, employment fields, location field, or custom questions with attachments.
To enable Indeed Apply on an external job board, click the Configure icon

in the upper-right hand corner and navigate to Job Board on the left-hand panel.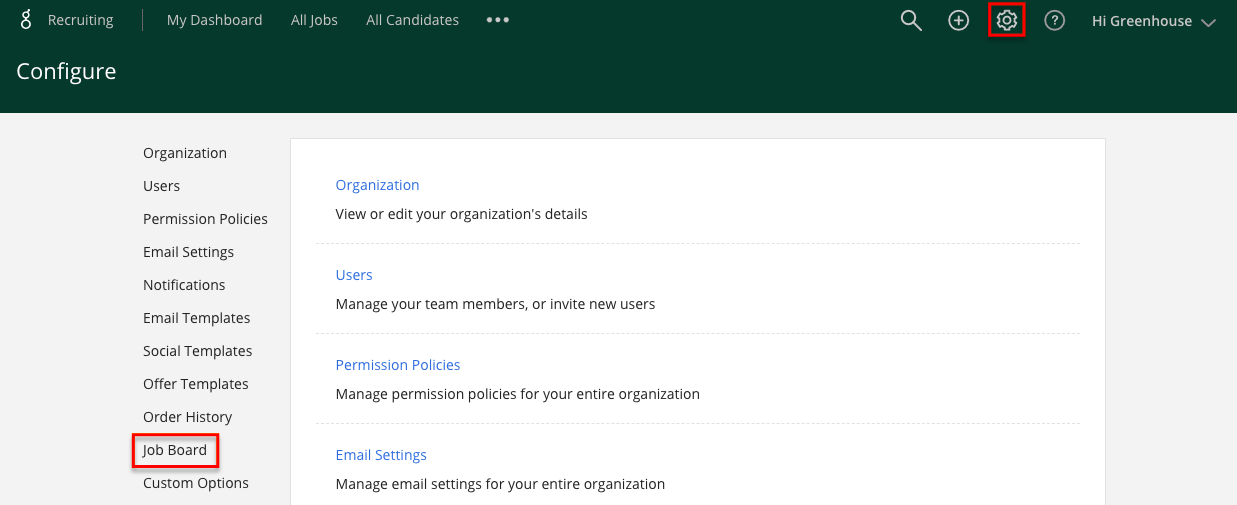 Click the Ellipsis icon

inline with an external job board and select Edit from the dropdown menu.

From the Edit Your Job Board page, navigate to Allow candidates to apply directly from Indeed with "Indeed Apply". Click Yes.

When you have finished, navigate to the bottom of the page and click Save.
An Indeed Apply Now button will be applied to your job posts on Indeed.com, allowing candidates to apply to your jobs directly from Indeed's platform.