Permissions: Job Admins, who can view and edit offers, and approve/request the approval on offers, and Site Admins, who can see private notes, salary info, manage offers, request approval, and approve jobs/offers
Product tier: Available for Advanced and Expert subscription tiers
Users with the following permissions can be selected as approvers for your organization's offer approval process:
Site Admin with the user-specific permission Can see private notes, salary info, manage offers, and approve jobs/offers
Job Admin with the permission stripe Can view and edit offers and approve/request approval on offers
Once an offer approval is triggered, users configured as offer approvers (either for the entire organization or by department and/or office) are sent an email requesting their approval.
Note: To configure a Job Admin as a default offer approver, they must be assigned permission stripe on "all future jobs" when their permission is added. Click here for more information on job-based permissions.
Locate jobs that need your approval
All jobs that require your approval are listed in the My Approvals section of your Dashboard.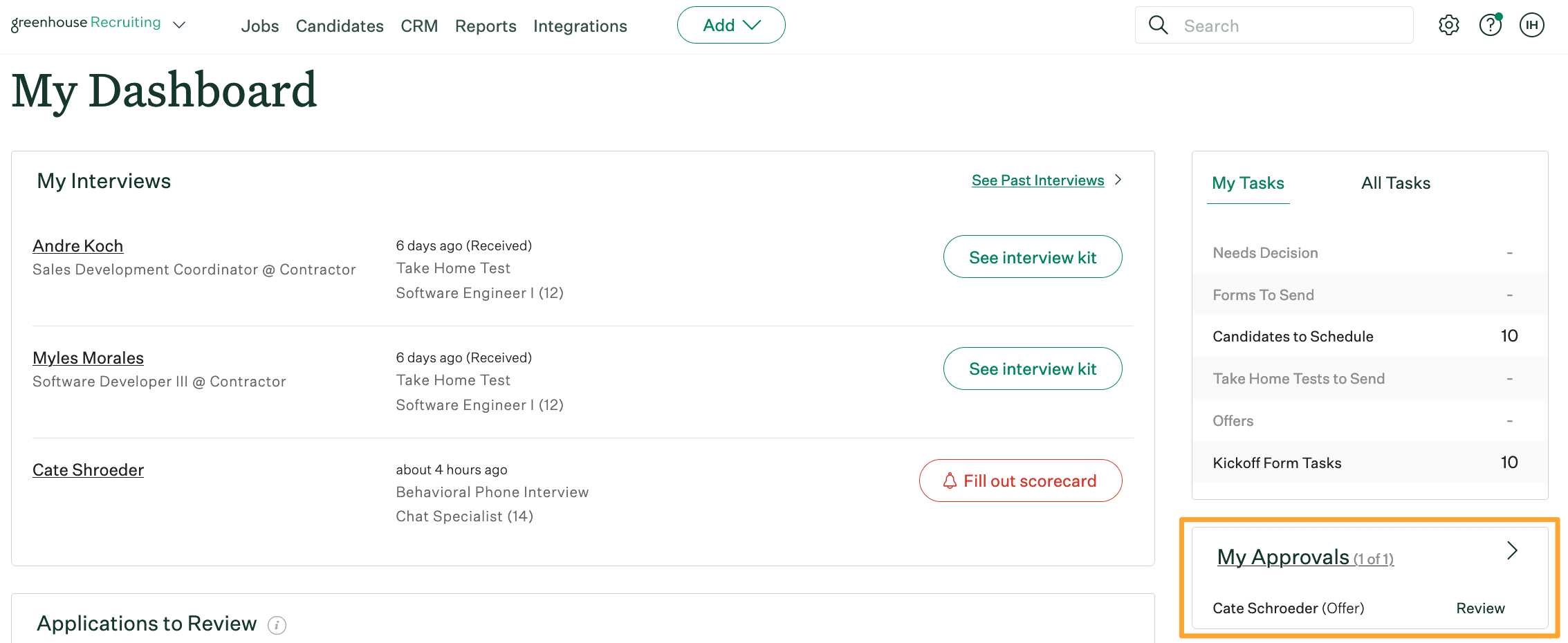 You can select a specific job in the list to navigate to that job. If you'd like to see a full list of pending approvals, click the arrow icon.
The full list contains all pending approvals (job approvals and offer approvals) that may require your attention.
Based on your decision, you can click Approve or Don't Approve to move the job or offer through the approval process.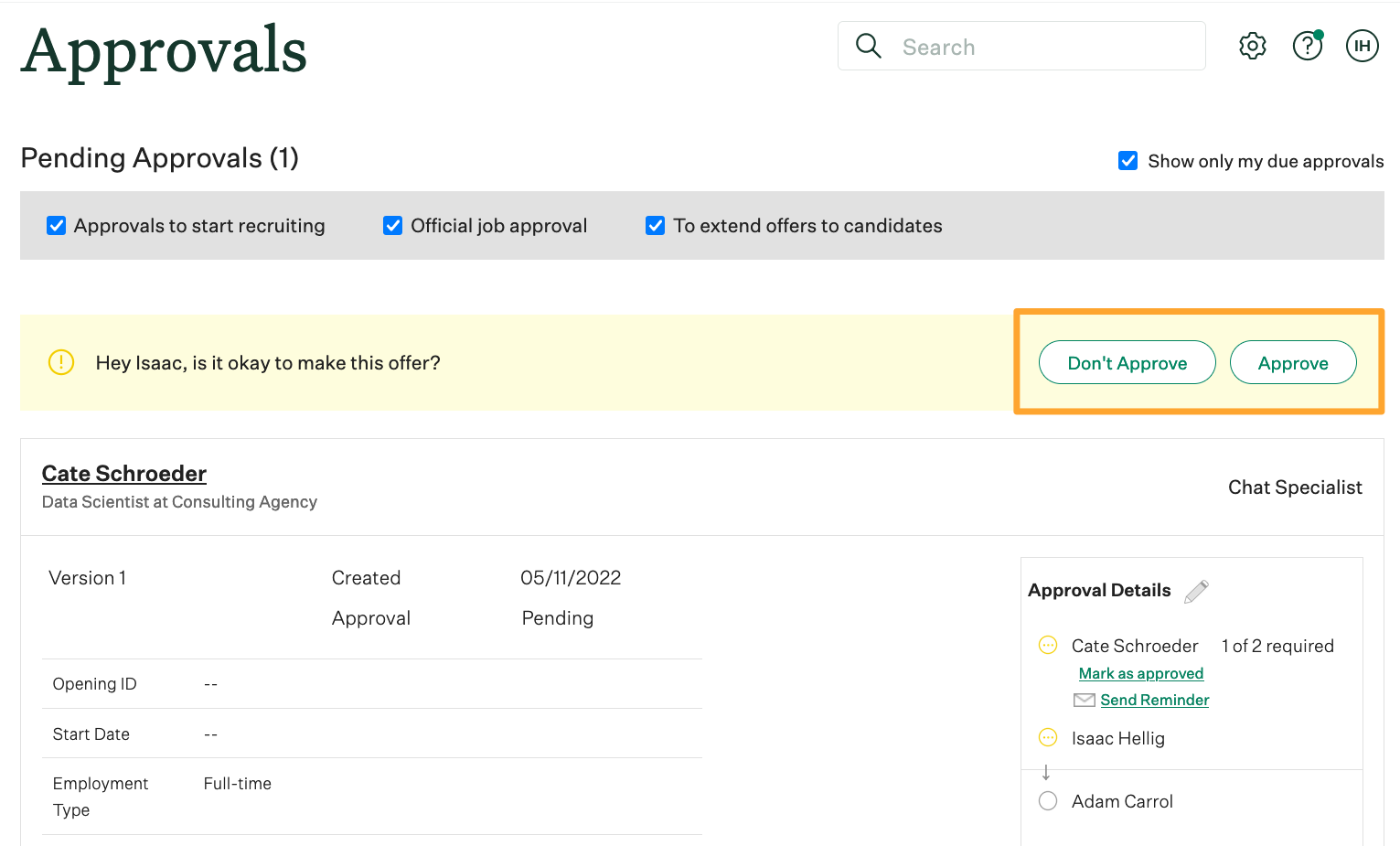 Filter pending approvals
To only view pending offer approvals, use the filter panel at the top of the page. For example, if you wanted to only view pending offers approvals, only select the To extend offers to candidates checkbox.