Permissions: Job Admins, who can view and edit offers, and approve/request the approval on offers, and Site Admins, who can see private notes, salary info, manage offers, request approval, and approve jobs/offers
Product tier: Available for Advanced and Expert subscription tiers
Once an approval process is triggered, users configured as approvers receive an email requesting their approval on the job or offer.
To see what jobs and offers need your approval, go to your dashboard and find the My Approvals section.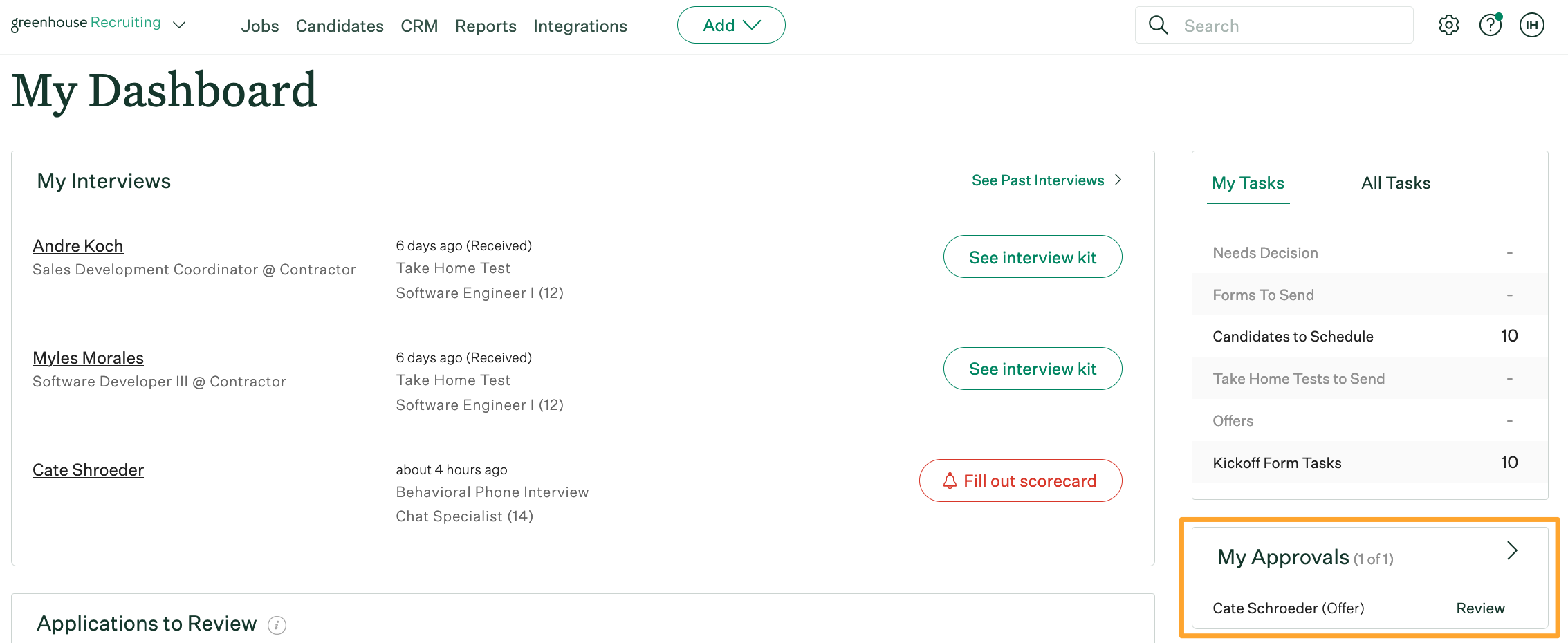 To see a more detailed view of your pending approvals, click the Arrow

icon.
Tip: Use the filter panel at the top of the page to narrow down the list of pending approvals that are displayed.
Click Approve or Don't Approve on the job or offer.