In order to use Okta with Greenhouse Onboarding or Greenhouse Welcome, you will need to create a custom application in Okta and configure it with the application details from Greenhouse Support. Please contact Greenhouse Support to receive the UID referenced below.

1. In Okta, click Add Application, then click Create New App.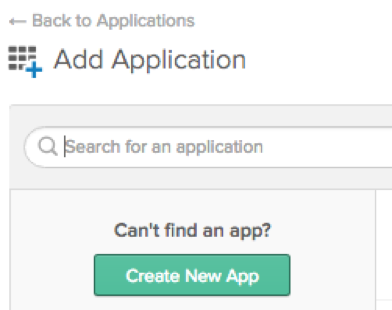 2. Set Platform as Web, and set Sign on method as SAML 2.0. Then, click Create.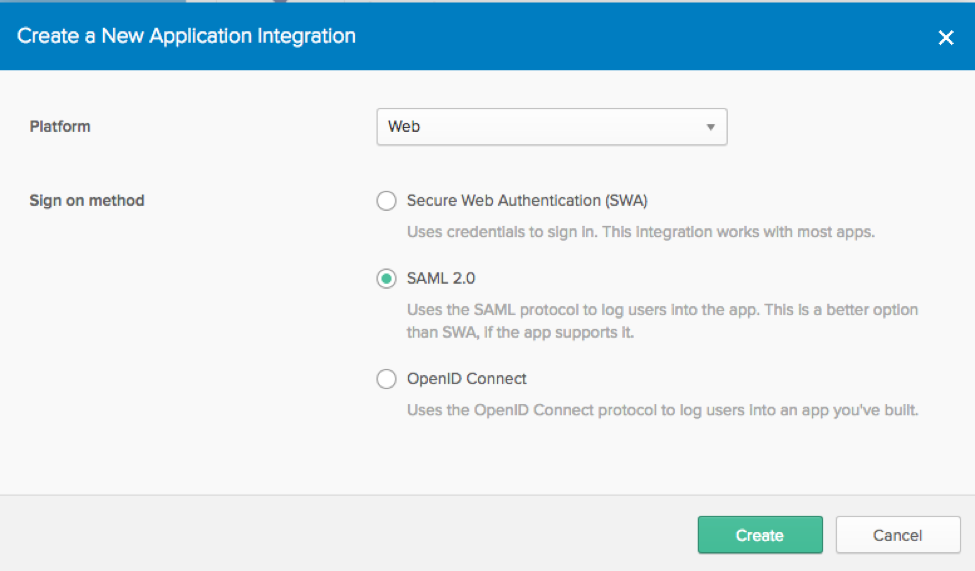 3. Add a name for the application (e.g. Greenhouse Onboarding), and add a logo if desired. You can select a Greenhouse logo from the Greenhouse Logo Kit on our Press page.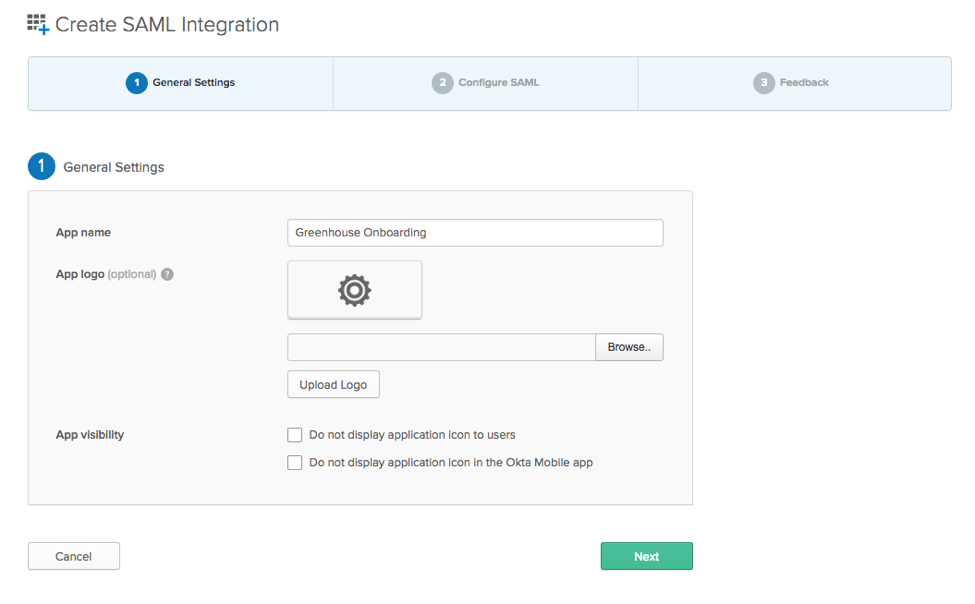 4. Enter the Single sign on URL. You must retrieve this URL from a Greenhouse support representative. The URL structure will be https://onboarding.greenhouse.io/saml/UID/consume. Please replace the UID in the URL with the UID from Greenhouse Support.
4. Enter the Audience URI. This will be app.parklet.co.
5. Click Next.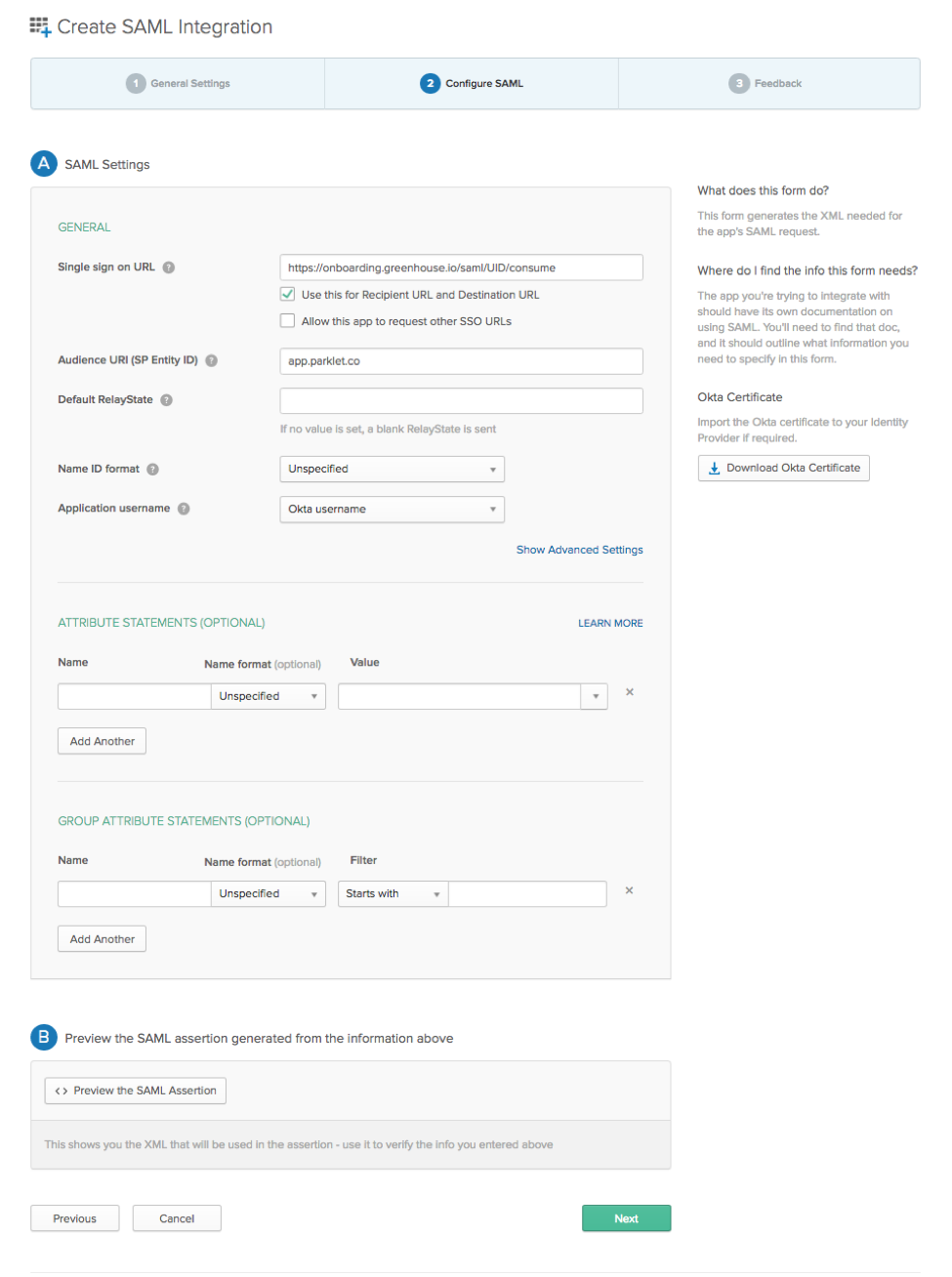 6. On the last page, select I'm an Okta customer adding an internal app. Then click Finish.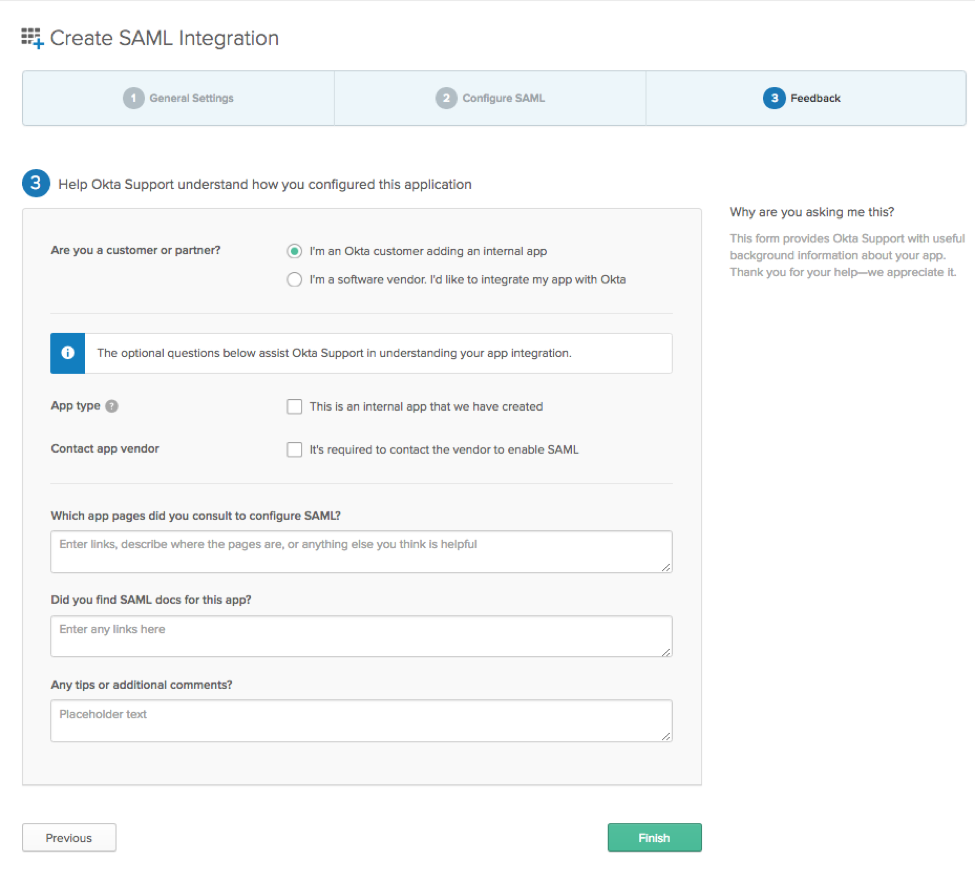 7. Navigate to the Sign On tab, and click View Setup Instructions to download your Okta Metadata file. Send this file to a Greenhouse support representative to complete the configuration.