Getting Started with Ongig

The Greenhouse Job Board API allows you to integrate Ongig so you can transform your text-based job descriptions into a more interactive, engaging and effective candidate experience. 
3 Main Steps
Get Job Board Token
Generate Job Board API Key
Insert & Save Job Board API Key in Ongig App 
Get Job Board Token
If you're not sure what your Greenhouse Board Token is, in your Greenhouse account, go to: 
Settings Icon (in top right corner) >> Job Board >> Scroll down to the section for the URL of your job board.
In most cases this URL will be boards.greenhouse.io/companyname The section you need from Greenhouse for your board token is the "companyname" part of the URL. Simply copy it from your Greenhouse account and paste it into the text field for Greenhouse Board Token text file.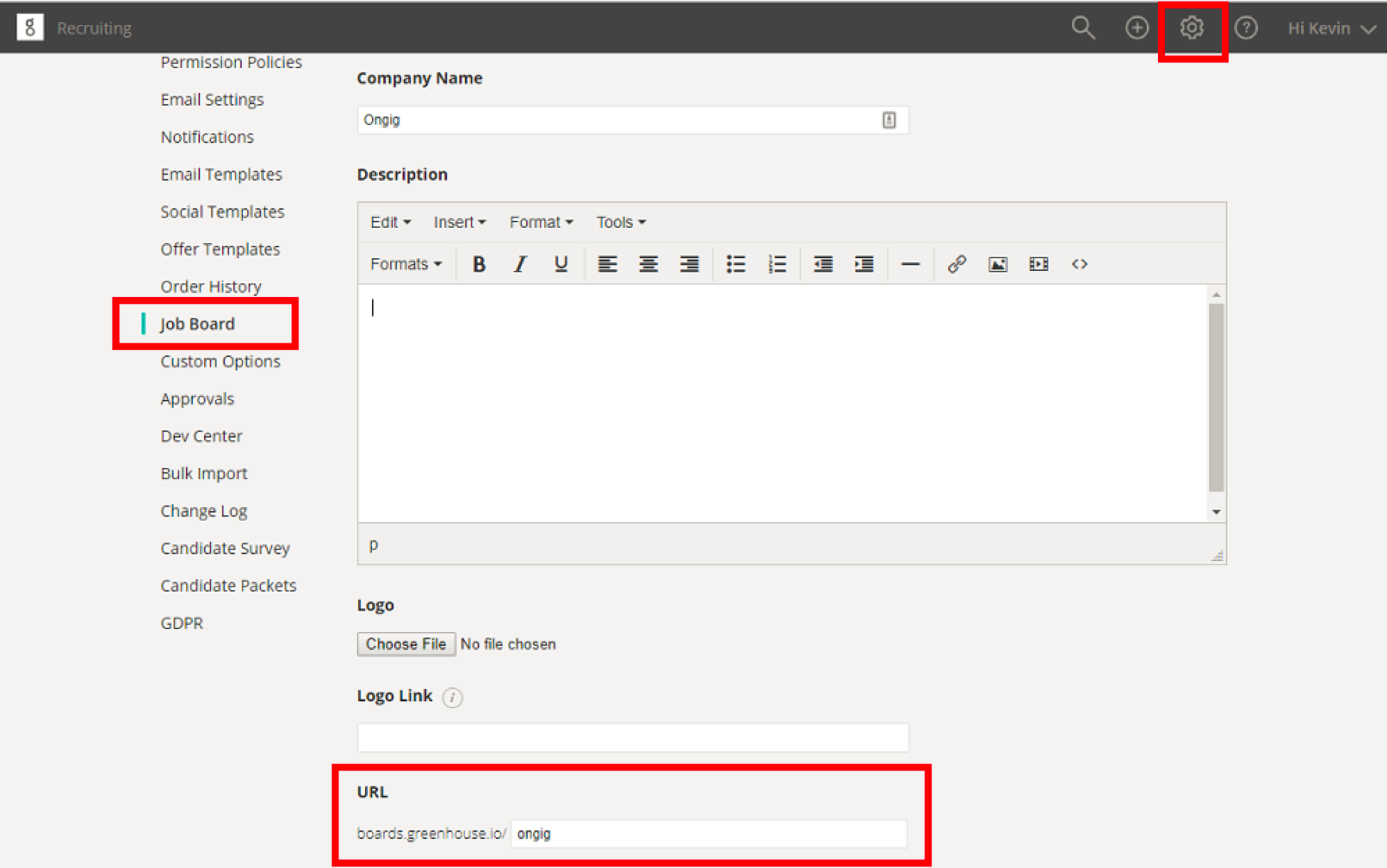 Generate Job Board API Key
Generate a Job Board API key in your Greenhouse account by following the steps below:
The Greenhouse user will click on the Settings (configure) icon in the top right
Select Dev Center >> API Credential Management
Click Create New API Key, then input Description (company name) and Type (Job Board), then click Create. 
  Insert & Save Job Board API Key into Ongig App
Now it's time to take the Job Board API key you generated above and save it into Ongig's App.
Log into Ongig
Click on the Settings Tab in the left hand menu
Click on ATS Integration
For the ATS field, Select Greenhouse in the dropdown
Put your Job Board API Key in the API field.
Click "Save Changes"
Any other questions please email us at: friends@ongig.com