If you partner with outside recruiting agencies or contract recruiters, you know how important it is to have great communication and centralized data!
Greenhouse's Agency Portal allows you to seamlessly integrate agencies into your overall recruiting process. Using the Agency Portal, agencies can submit candidates, view information about the current and next stage of candidates, and receive feedback about their submissions.
We've collected some best practices to help you and your agency partners get the most from the Agency Portal.
Turn on notifications
It's best to turn on notifications for new agency submission emails for each of your jobs. By doing this, whenever an agency submits a new candidate, you'll receive an automated notification. The notification will warn you if this candidate might be a duplicate for another candidate in your system!
To turn on notifications for new agency submissions, click the Configure

icon on your navigation bar and then click Notifications on the left.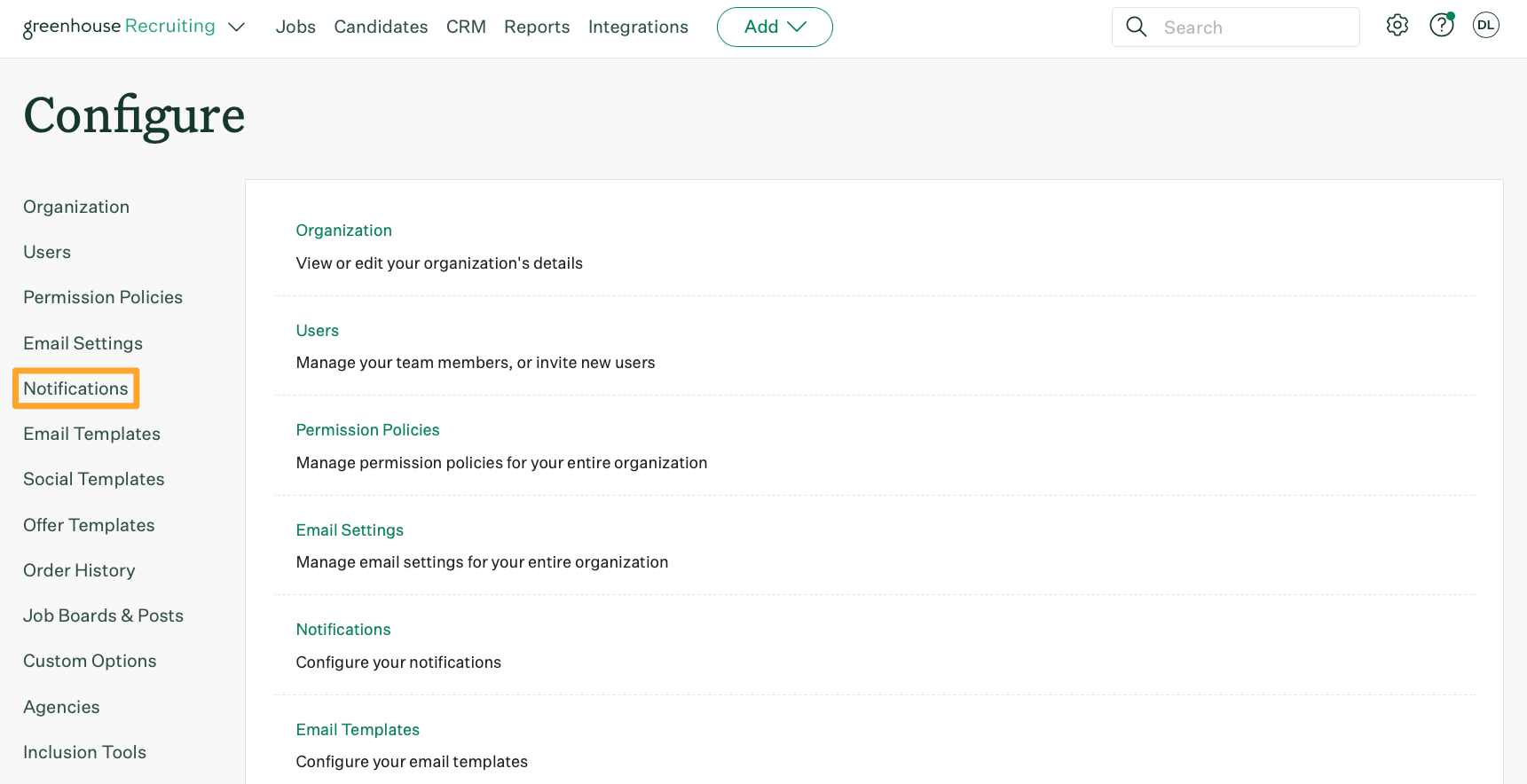 Next, set notifications by User and click Edit beside the user's name that should receive the notification.

Navigate to the new agency submission emails section and click Turn all on. Alternatively, you can you the drop-down menu from the top to only turn on notifications for a single job at a time.
When finished, click Done.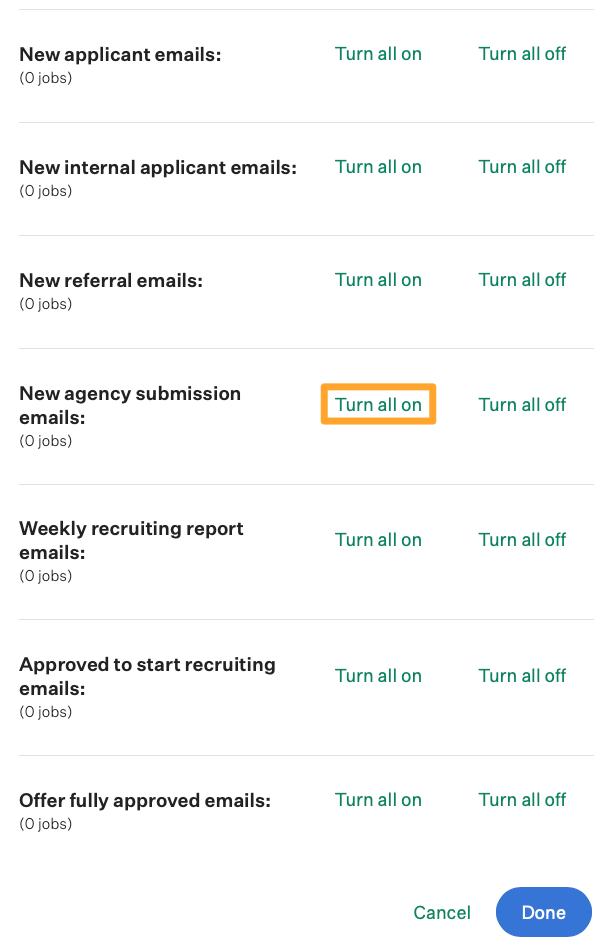 Leverage reporting
With your agency submissions coming into Greenhouse Recruiting, leverage reporting to measure the quality of candidates. This can help you narrow down which agencies are the most successful. The candidate quality by source report offers a great snapshot.
To run this report, click Reports from your navigation bar and then click Essential reports.

Scroll to the Learn from Past Recruiting Efforts section and click Candidate Quality by Source.

Your report will generate. Check out more on what to expect in the report here: Candidate quality by source report.
Include agencies on relevant emails
When an agency recruiter submits a candidate, their e-mail will then be attached to the candidate when you click either Email the Candidate and Email the team buttons. You can CC the agency to keep them informed.
Emails sent through Greenhouse Recruiting are tracked on the candidate's activity feed.
Agency notes
Agencies can leave notes – not just for the candidates they submit, but also on any candidates submitted by recruiters on their team. This fosters better communication on the agency side and ensures you have everything you need to know about a given candidate! Encourage your agency recruiters to consider leaving notes with helpful context about their candidates.
Sharing feedback
When you reject a candidate who was submitted by an agency, you can add in Rejection Notes to Agency. These notes then show up as a link to Feedback for the agency recruiter in the Agency Portal, but the candidate does not have visibility into your rejeciton notes.