With this integration, users will be able to source, access, engage, and track candidates from Selected.
Configuring the Integration and adding candidate to Greenhouse:
 User logs into Selected: https://www.getselected.com/login
User taps "CONNECT ATS"
Once on Integration Page, tap "Connect to Greenhouse"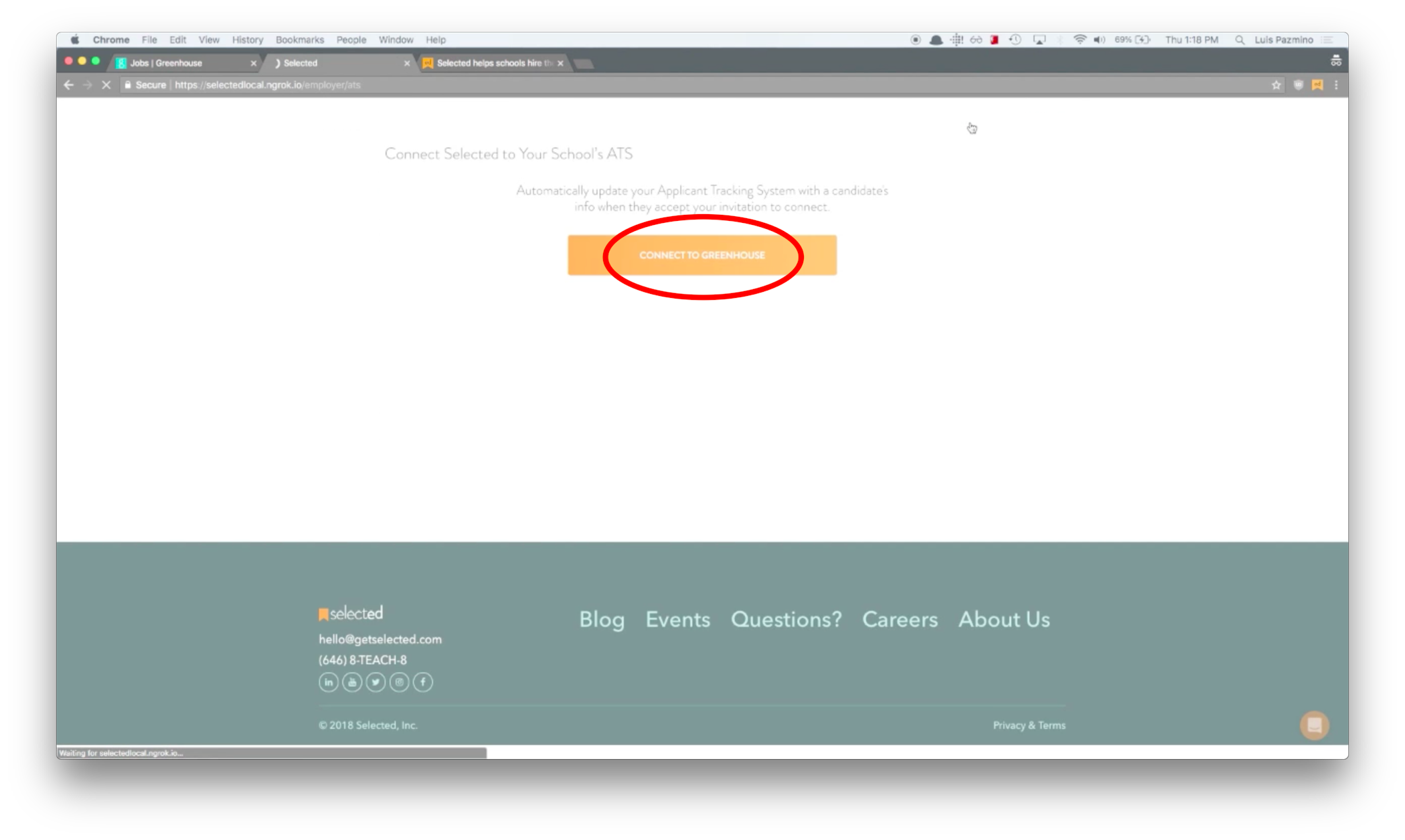 4. Authenticate with your Greenhouse email and password

5. Confirm that Greenhouse is connected: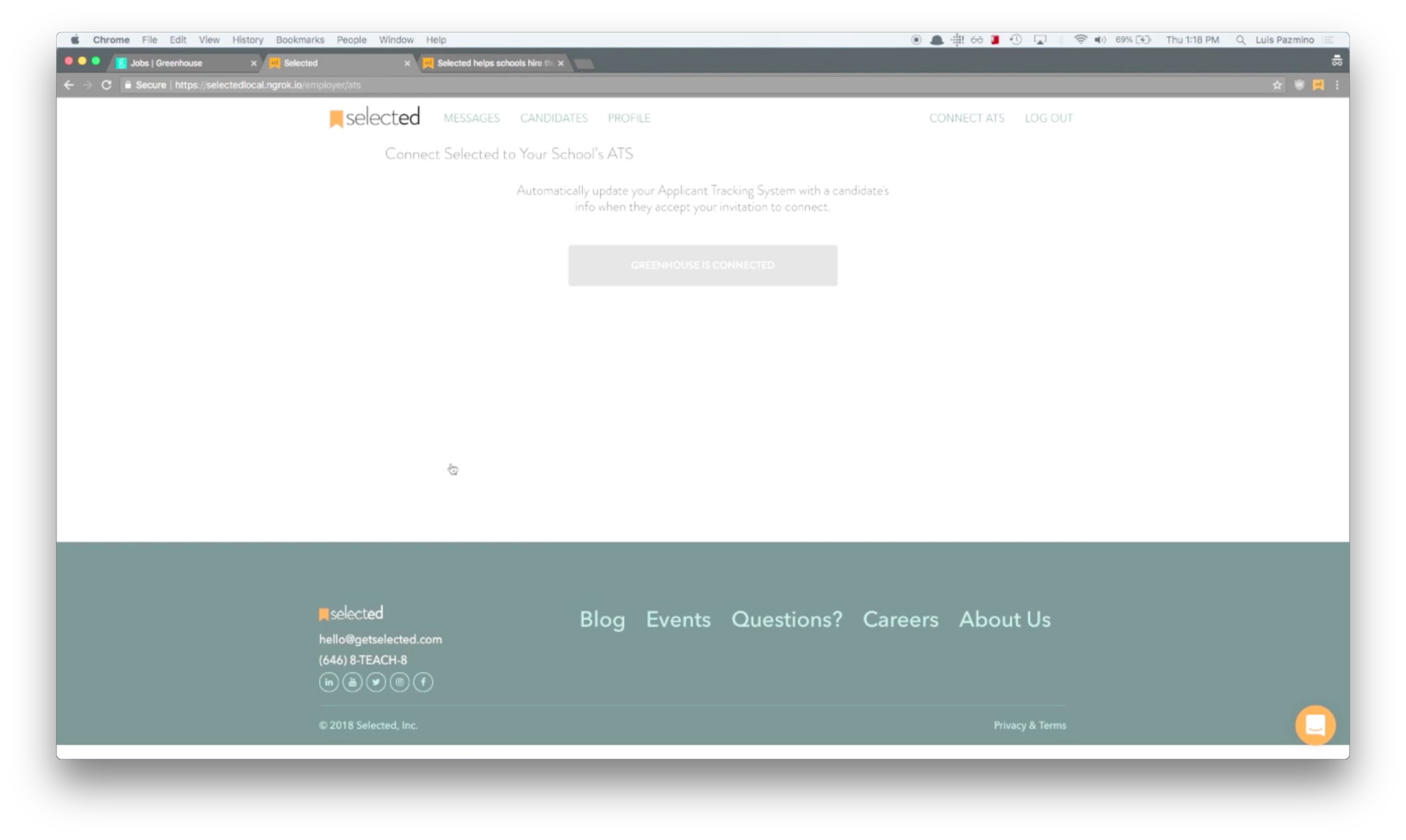 6. Choose a Selected Candidate to send to Greenhouse: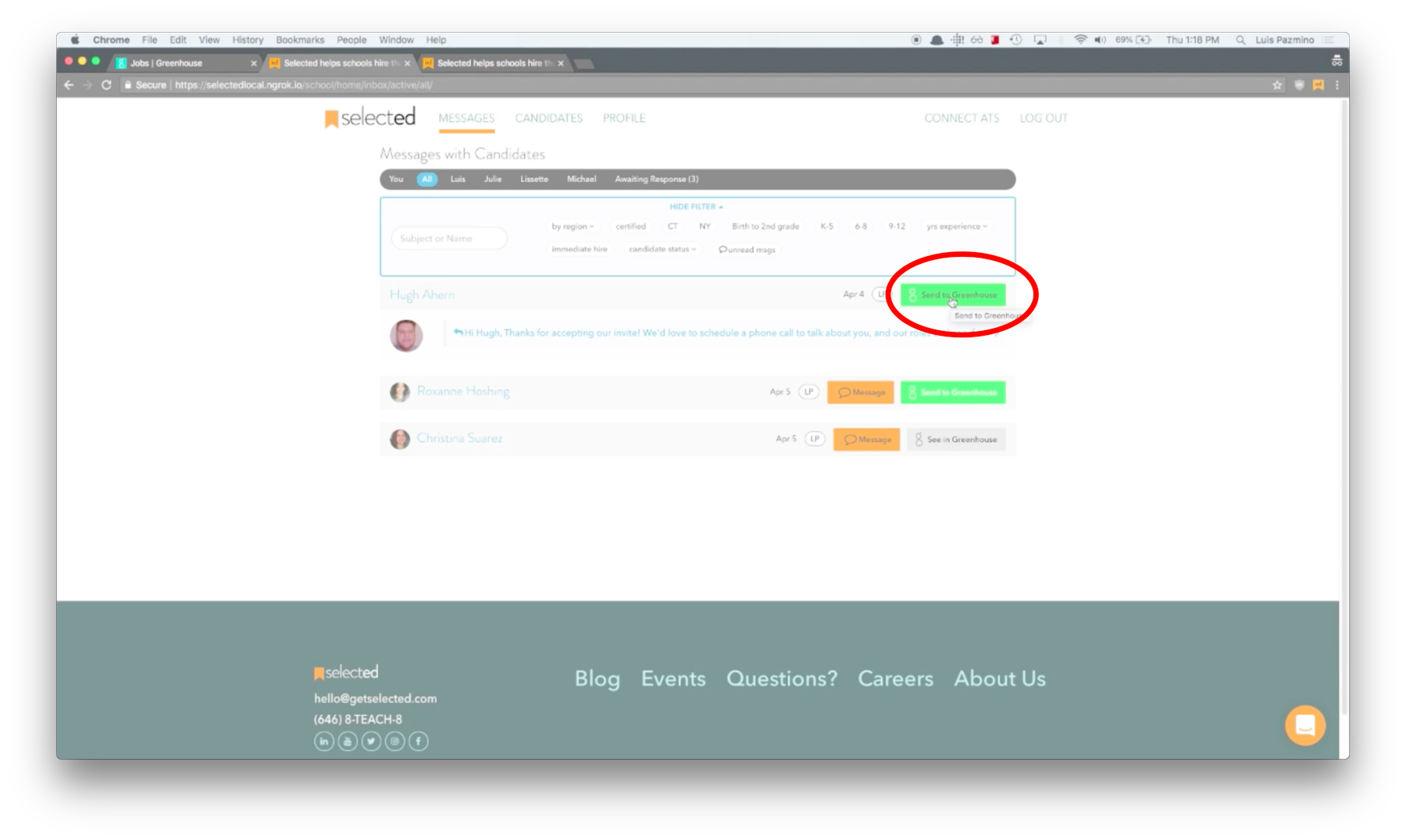 7. Assign the candidate to a job (as defined in Greenhouse) and send: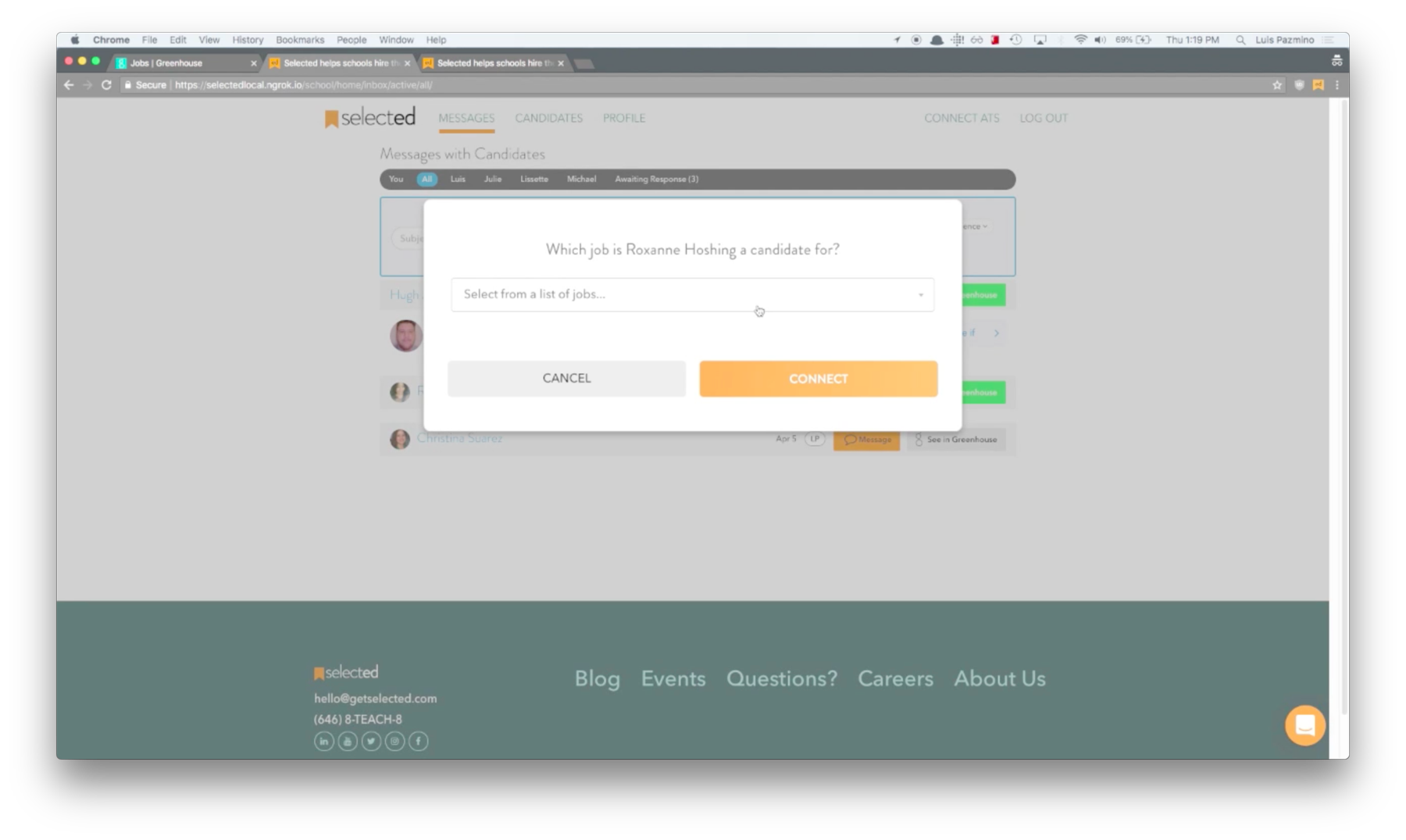 Complete! Your candidate data is now in Greenhouse, including full name, email, phone, resume, and qualifications.