With more than 20 years in the recruiting and employer branding business, Jobtip has helped reshape the recruiting industry. As a global leader in the HR tech space pioneering smart recruiting solutions via social media with Jobtip social recruiting, Jobtip offers targeted ads via different social media platforms, ensuring your open positions reach both passive and active job seekers.
Greenhouse Recruiting's integration with Jobtip helps you source potential candidates where they are, regardless if they are actively or passively seeking new employment opportunities.
Find your job board token
To make your job posts available to Jobtip, you'll need to send your job board token to Jobtip.
You can find your job board URL by navigating to Configure > Job Boards & Posts > Ellipsis icon next to your job board > Edit Board Settings, then scroll to the URL field.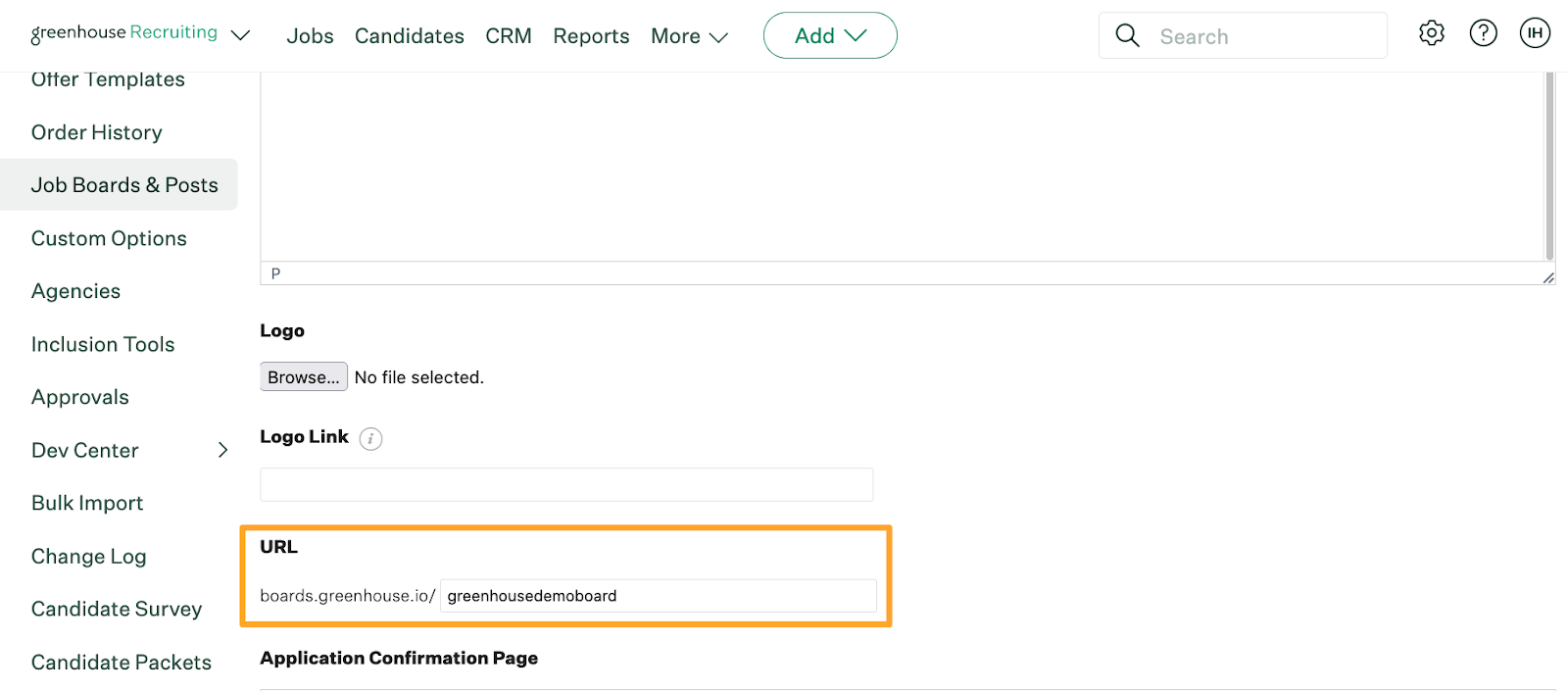 Copy your job board token at the end of the URL and send it to Jobtip at support@jobtip.com.
Click here for a more detailed walkthrough of locating your job board URL.
Use the Jobtip integration
Once Jobtip receives your job board token, Jobtip can access any job you want to post with them directly, with just one click. They'll have everything we need to create your Jobtip Social Recruiting campaign. Reach out to your representative or support@jobtip.com for more information on enhanced targeting on social media to help you reach and attract both active and passive job seekers to your open recruitments.