Permissions: Job Admin or above
Product tier: Available for all subscription tiers
In instances where a job has multiple job posts with varying custom application questions, you can report on candidate responses to one of these job posts by using the the Job Post Filter.
To report on candidate responses for a single job post, click the All Candidates tab from the Dashboard.
On the All Candidates page, navigate to the filter panel on the left and click the Jobs menu to expand. From the Jobs menu, click the Job Post Submitted dropdown to select a single job post.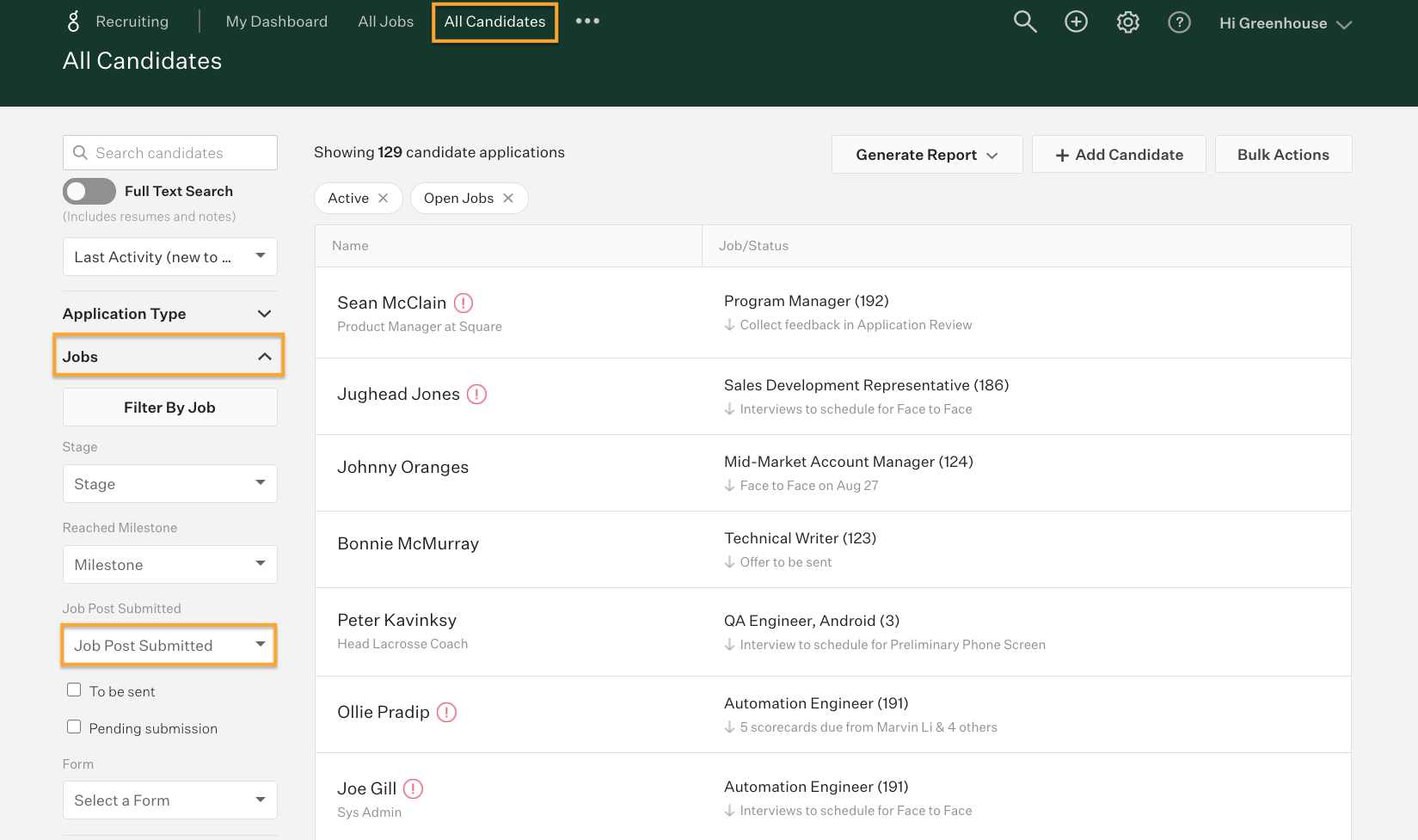 The All Candidates page will update to show only candidate applications submitted through the selected job post.
Click Generate Report at the top-right of the page, and select Email as XLS.
Note: Clicking View in App from the Generate Report dropdown will create an Essential candidate report which will not include candidate responses to custom application questions. You must choose Email as XLS to view candidate responses.

Click Email Export to confirm your request. The .xlsx file will be emailed to you momentarily.

When you receive the email, click the provided link to download the .xlsx file.