The following instructions assume that a custom options sync has already been enabled for the Greenhouse field using a Workday RaaS or integration services call. If this is not the case, please see our guide on how to enable a custom options sync here.
1. Go to Configure > Custom Options > then select the category of the field you've synced (likely Candidates, Job, or Offers)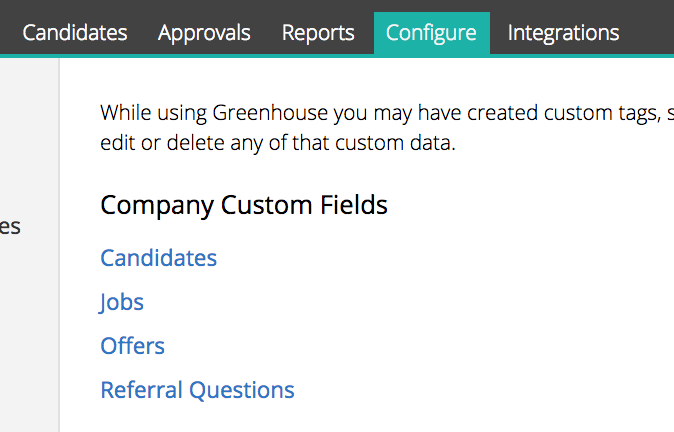 2. Click the

beside the field that is supposed to be synced. From the resulting dialog box, navigate to the Options field. When a custom field in Greenhouse is designated as a Workday sync field, it is no longer editable inside of Greenhouse.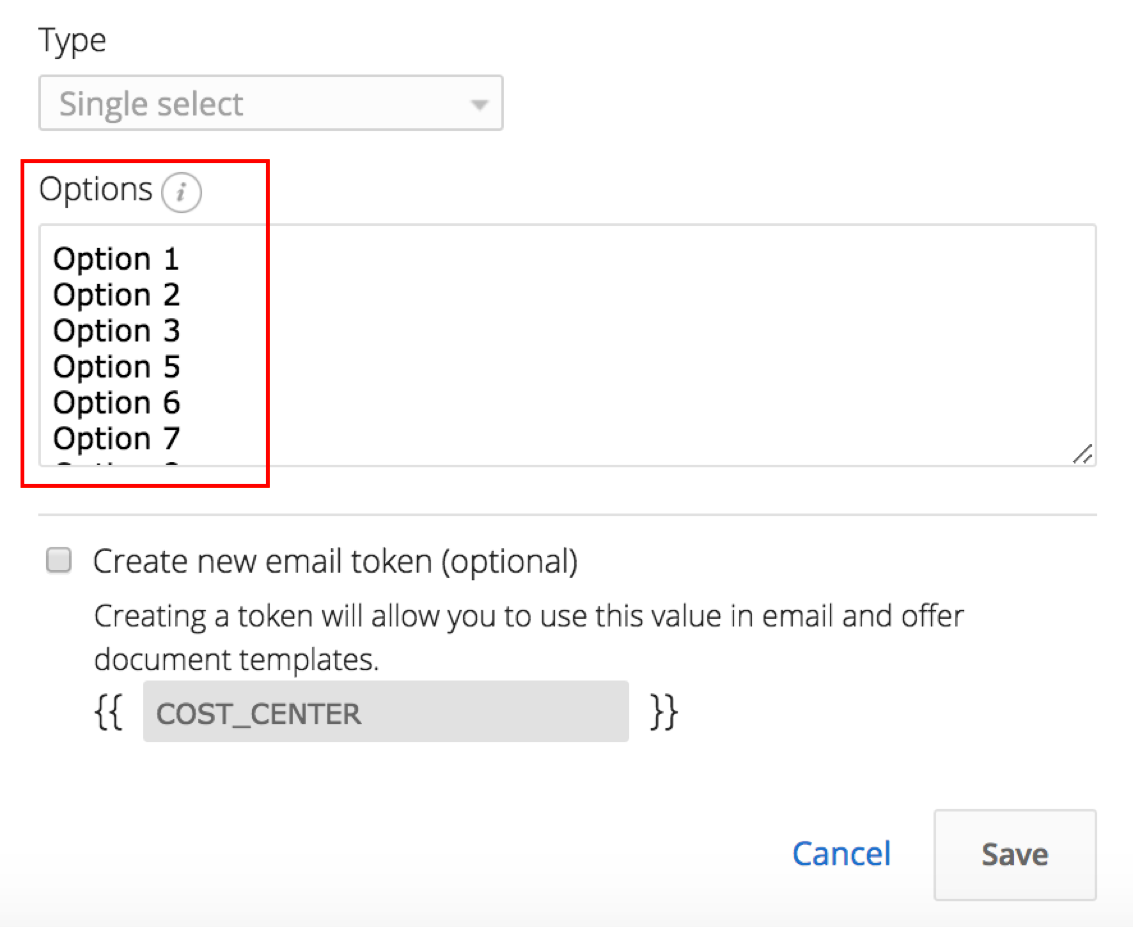 (unsynced fields with Workday)
Workday synced fields will appear as a bulleted list of option pulled from Workday instead of an editable Greenhouse list.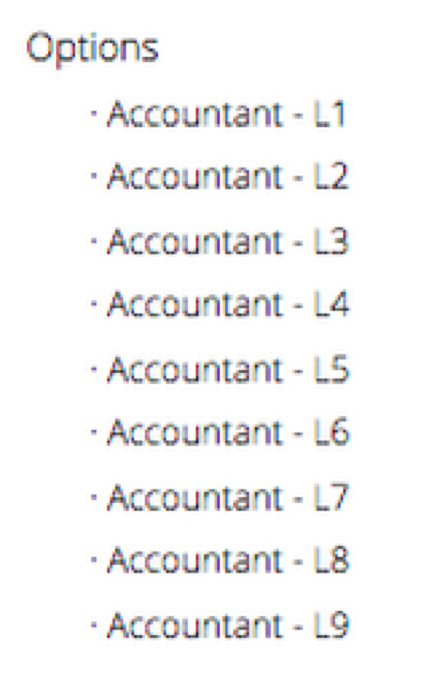 (synced fields with Workday)
What if the options have not synced?
If the options are still editable in Greenhouse, we recommend first checking the Workday report or service call credentials.
To do this, go to Configure > Dev Center > Workday > Integration Credentials page.
If you see "(failing)" in parenthesis next to your credentials, this means we received an unauthorized error when we tried to use the credentials to access the report or services call. We recommend checking in Workday to make sure that the credentials are correct and updating them as needed. Once the credentials have been updated, try checking the field options in Greenhouse again.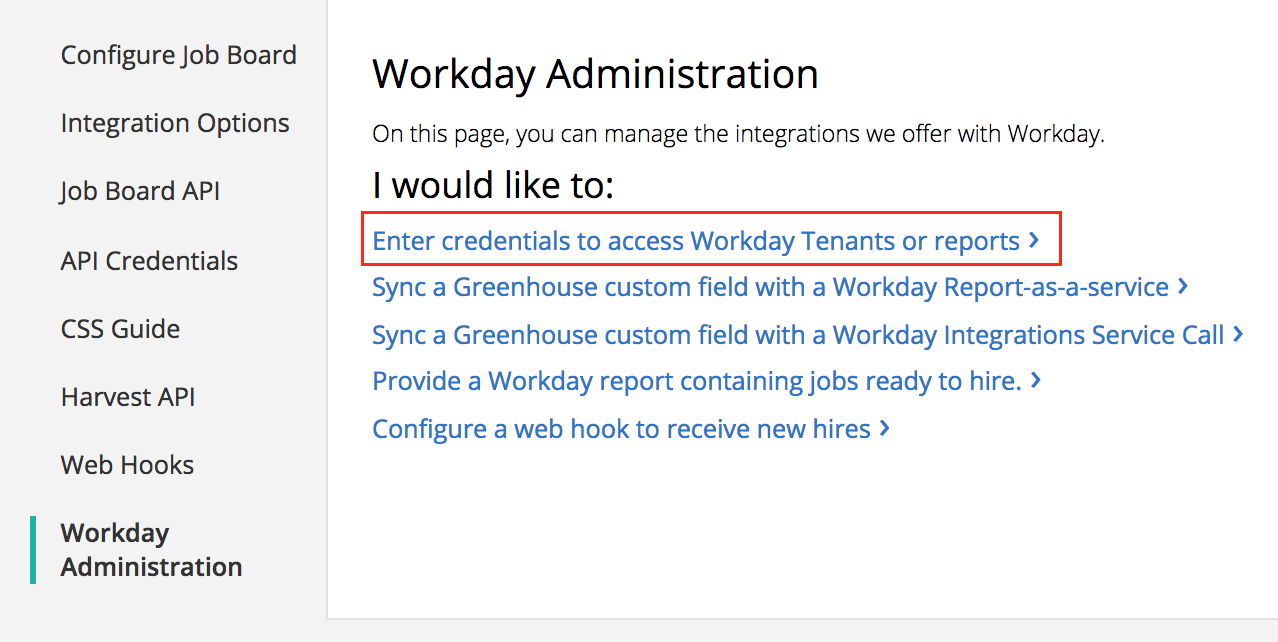 If you experience further issues, please fill out the form at www.greenhouse.io/asksupport.