After you have already onboarded your new hire, you may find out that they'd like to change their start date. This means that the due dates for your Tasks will need to be updated to reflect the new start date. Below we'll cover the steps to take to make sure changing the Start Date won't disrupt your onboarding workflows.
If you need to change the Start Date of a new hire and you want to update the Task Due Dates that are needed to get the employee onboarded, follow the steps below.
Go to the employee's profile and select the pencil next to Start Date

Change the Start Date in the pop up window
Make sure that Update task due dates based on the new start date is selected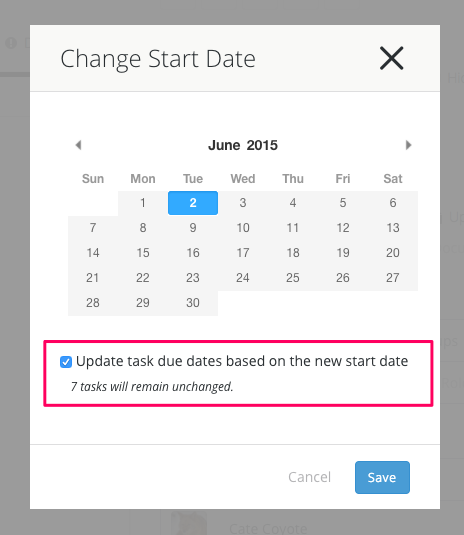 Save
That's it! Your Task Due dates will be automatically updated to reflect the new start date.
Note: If at any time you have manually changed the Start Date on a Task, the Due Date on that task will not be changed by updating the Start Date.