As an employee, you may be requested to fill out forms like an I-9, W-4, NDA, or Employee Handbook, that also require your e-signature. After you complete these forms, you can download copies on your profile.
Navigate to your profile and click the Documents tab. (Your initials in the top right corner > Profile > Documents)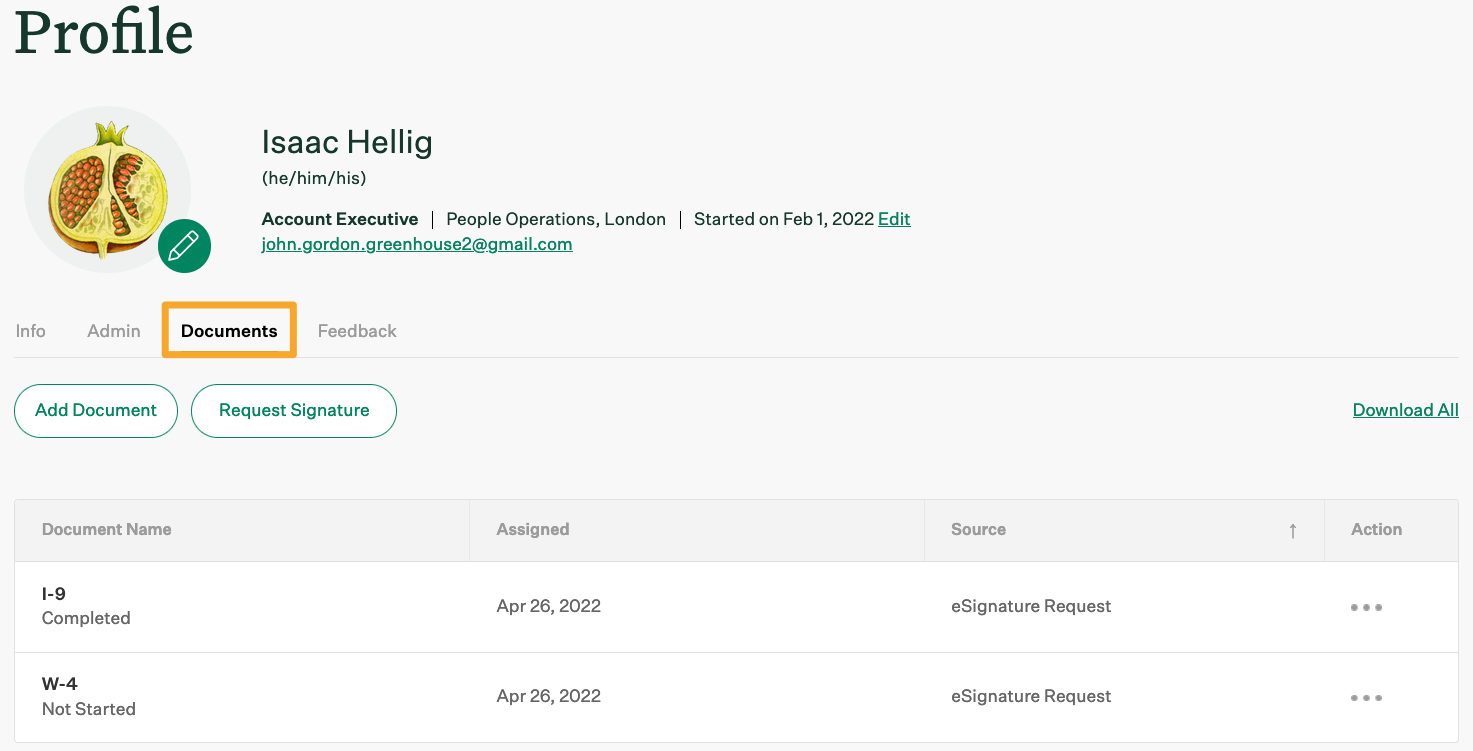 Select the ellipses icon next to a signed document and click Download.

Repeat for each signed document you want to download. If you want to download all signed documents at once, click Download All above the table.