As an employee you may be requested to fill out esignature forms like an I-9, W-4, NDA, or Employee Handbook. Below we'll cover how you can download these forms after completing them. 
When you go through the New Hire Onboarding Flow you will be prompted to fill out any esignature forms that your employer has assigned to you, under the Your Details tab. 
When you finish signing a document, the icon will change to a download icon. Simply select the icon, and your document will begin to download. 
If at any time you need to grab your esignature documents, you can visit your Profile page and select the Documents tab. The status of the documents should reflect as "Completed" and you can click on "Download All" which will automatically download all of the attachments. If you'd like to download just one document, you can click on the three dots under 'Action' and select Download. The document will immediately download.  
New Hire Flow Screenshot: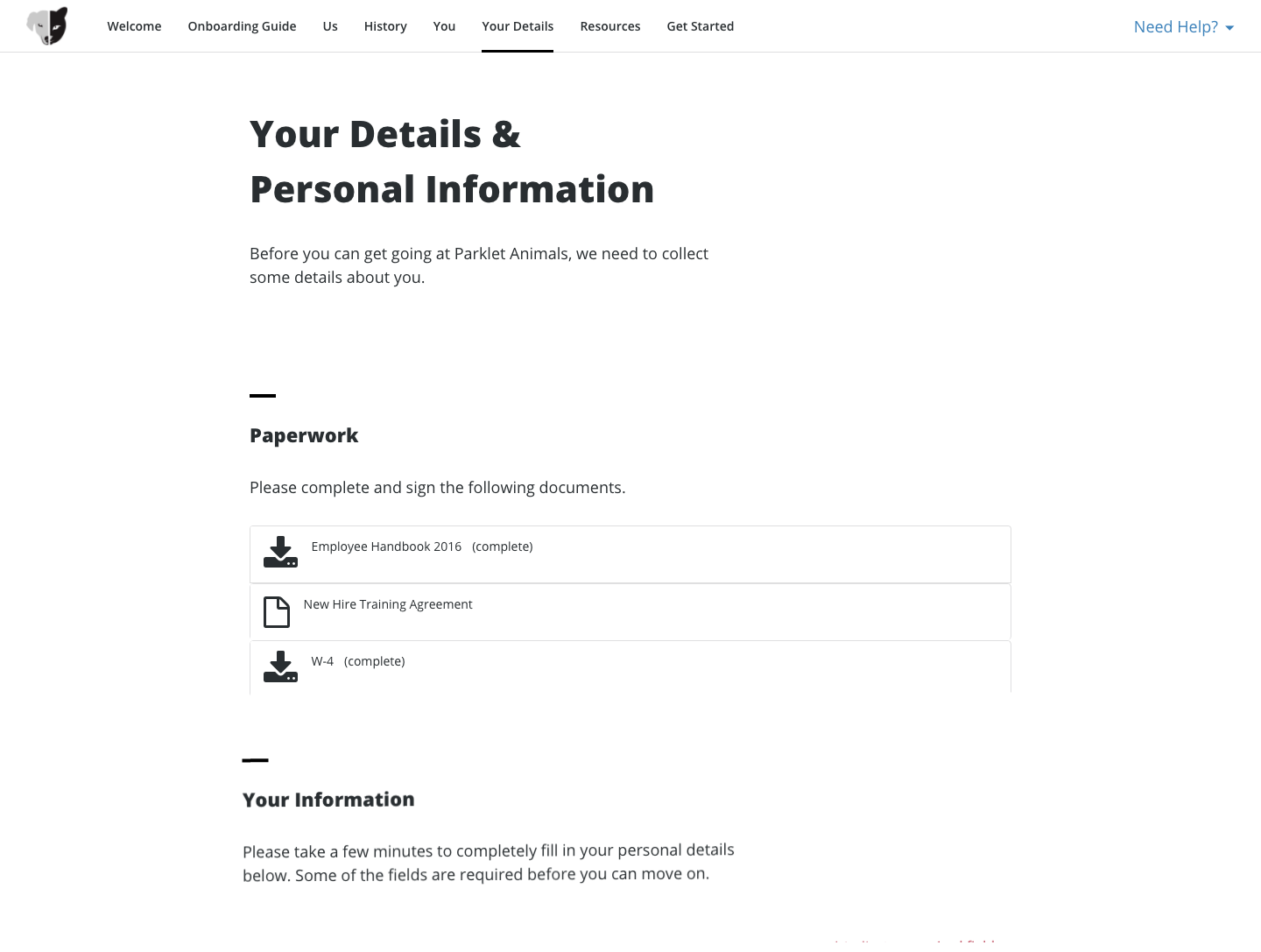 In-app Profile page section: