Permissions: Employees
Product tier: Available for the Greenhouse Onboarding subscription tier
As a new employee, you may be asked to fill out and sign forms such as an I-9, W-4, non-disclosure agreement, or employee handbook. Once you complete these forms, you can download copies of your signed E-Signature documents from your Greenhouse Onboarding profile.
Download your completed E-Signatures
From your Greenhouse Onboarding homepage, click Profile.

Navigate to the Documents tab in your employee profile.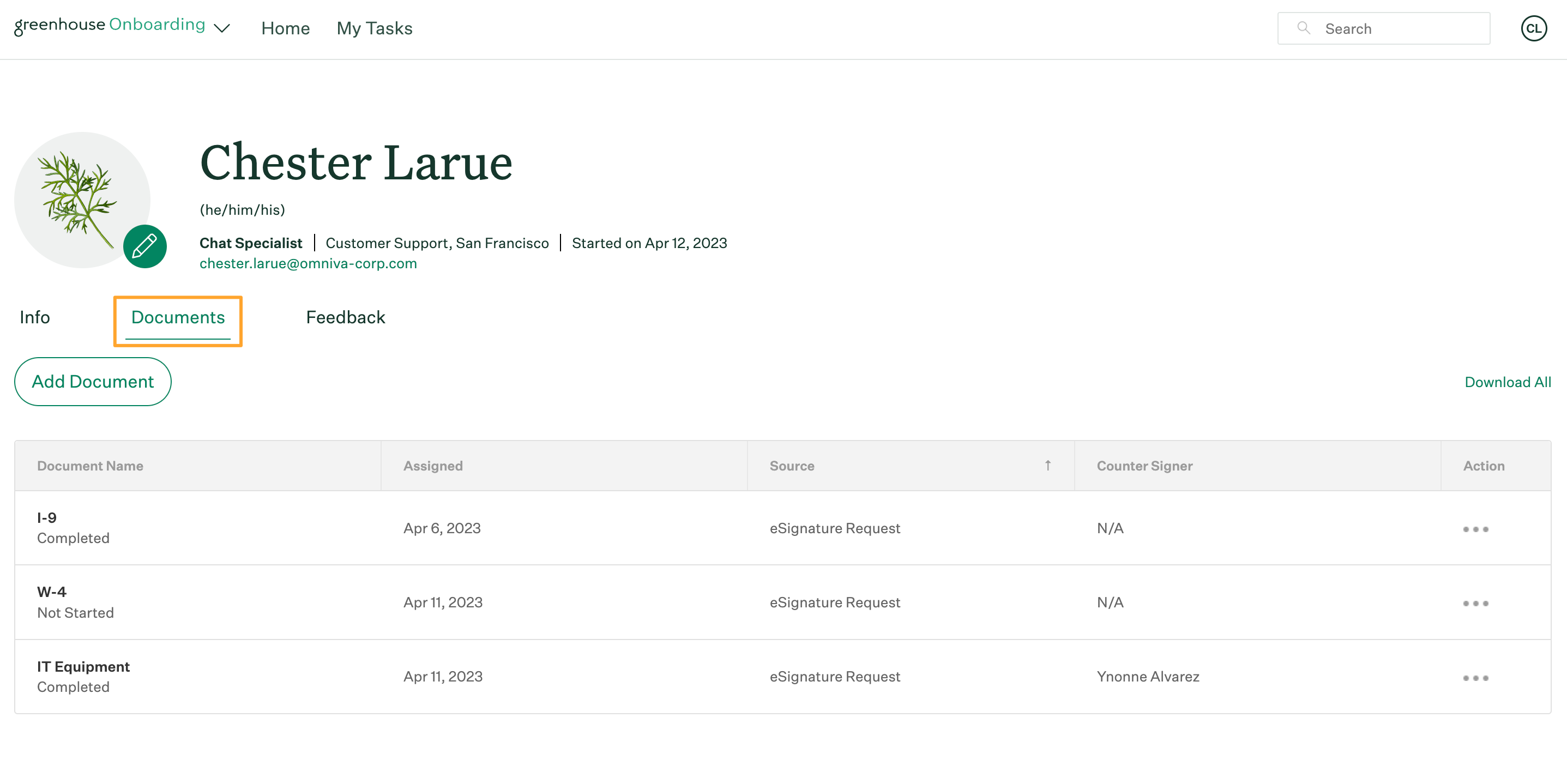 Click the ellipsis next to the completed document you'd like to download. Select Download to download a PDF of your signed document.

Repeat for each E-Signature document you want to download. You can also click Download All to download all signed documents from your profile.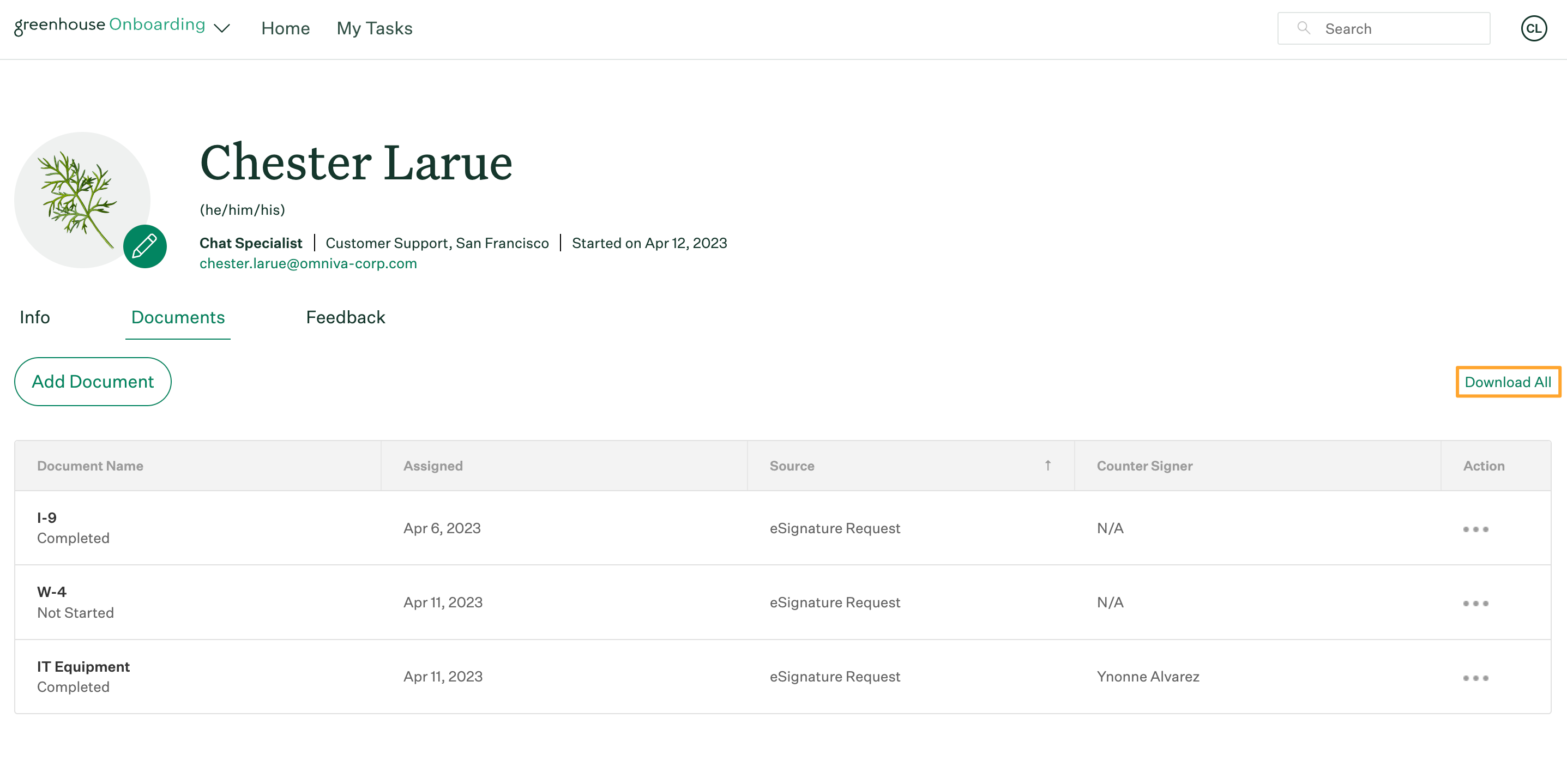 Note: If your E-Signature document requires a counter signer, you won't be able to download your document until the additional signer has also signed.
Additional resources