Greenhouse Onboarding's ADP Workforce Now Integration, provides a two-way sync between the platforms, allowing you to collect new hire information in Greenhouse Onboarding and then provision employee accounts in ADP. 
Below we review the steps you'll need to take in ADP to get your account ready for the integration. If you'd like to learn more about how the integration works, go here. 
1. Tell us about your onboarding process in ADP. 
2. Request the integration from ADP
Request the ADP Workforce Now integration, by selecting the Buy Now button in the ADP Marketplace here.

You will not be required to pay anything additional or enter in payment info when going through the integration request "Buy Now" flow in ADP. 

Forward your ADP Marketplace confirmation to ADPMarketplace@adp.com
3. Export information from ADP and send to your Greenhouse Onboarding rep
In your ADP account export the options for the below by following the instructions here. 

Department
Location
Business Unit
Marital Status
Gender
Ethnicity
Worker Category
Title
4. Send your Greenhouse Onboarding rep your ADP Company Code
You can find your Company Code by looking at an employee's profile or by reaching out to your ADP Client Rep.
5. In ADP, confirm that the HR + Payroll (System) Template is active
In ADP go to Setup > Template Management > Hire/Rehire
Find the HR + Payroll (System) template and make sure the Yes option is selected under 'Activated?'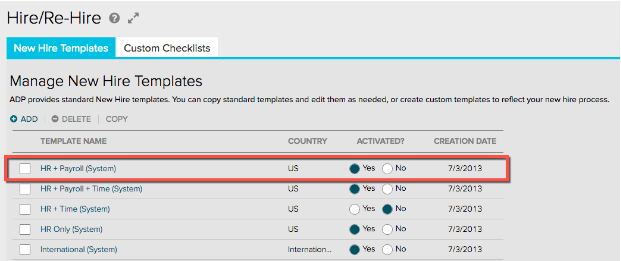 6. In ADP, confirm that File Numbers are set to be automatically be created
In ADP go to Setup > Tools > System Options > Payroll > Standard Options > select Auto-assign Next File # on New Hires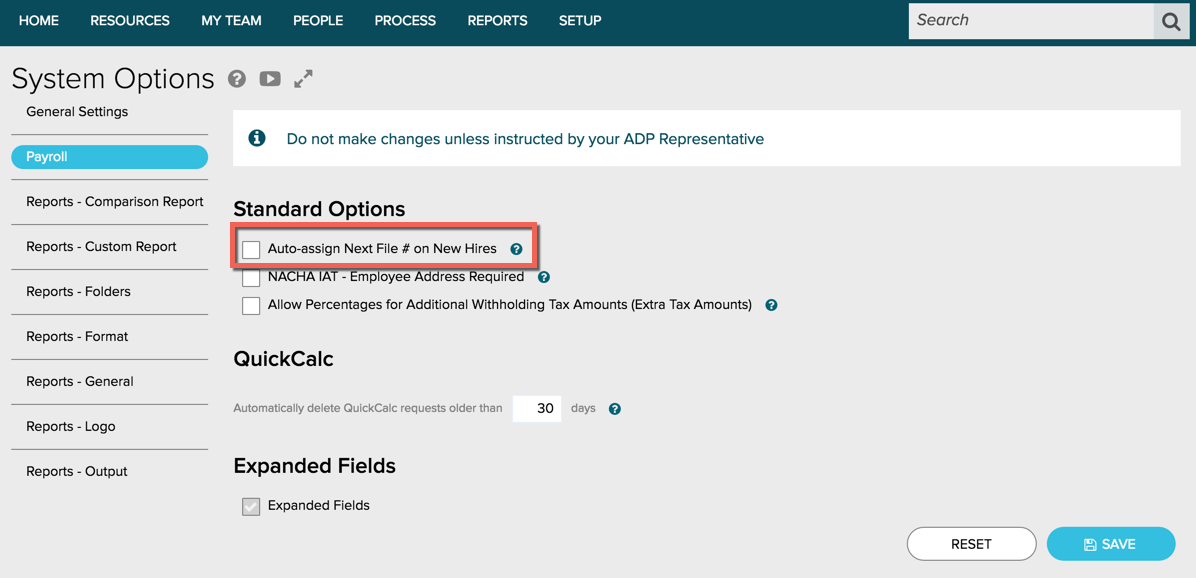 7. In ADP, confirm that defaults are set for the State Worked In and SUI/SDI State fields.
You will be able to adjust this default on an employee's profile in ADP once they are added to ADP.
In ADP to go Setup > Payroll > Company Options and select a State Worked in and SUI/SDI State option.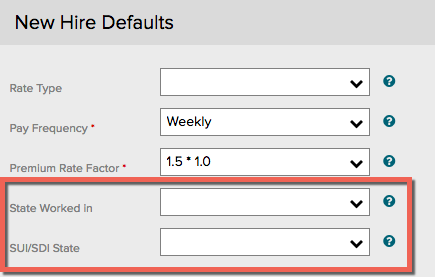 8. Let your Greenhouse Onboarding rep know that these steps have been completed, and they will be in touch with next steps!