This article talks about specific steps that need to be taken to set up your ADP Workforce Now integration, and are only necessary if your Account Manager specifically requests you provide this information. If you are looking for more information on the integration, or information on how to request the integration, please read our overview here. 
If you are interested in pushing information for New Hires from Greenhouse Onboarding for the below list of fields, you'll need to provide your Account Manager with the list of available options in ADP. 
Department

Location

Business Unit

Marital Status

Gender

Ethnicity

Worker Category

Title
You can easily download a file with all of these options by following the instructions below. 
Go to Setup > Validation T

ables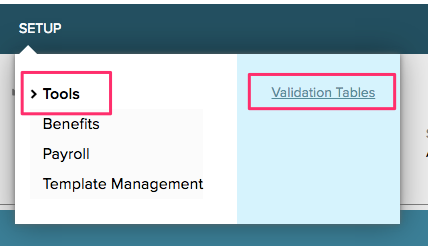 On the Validation Tables landing page, you may be able to easily navigate to the option you need (like Location, Department, Business Unit, or Title).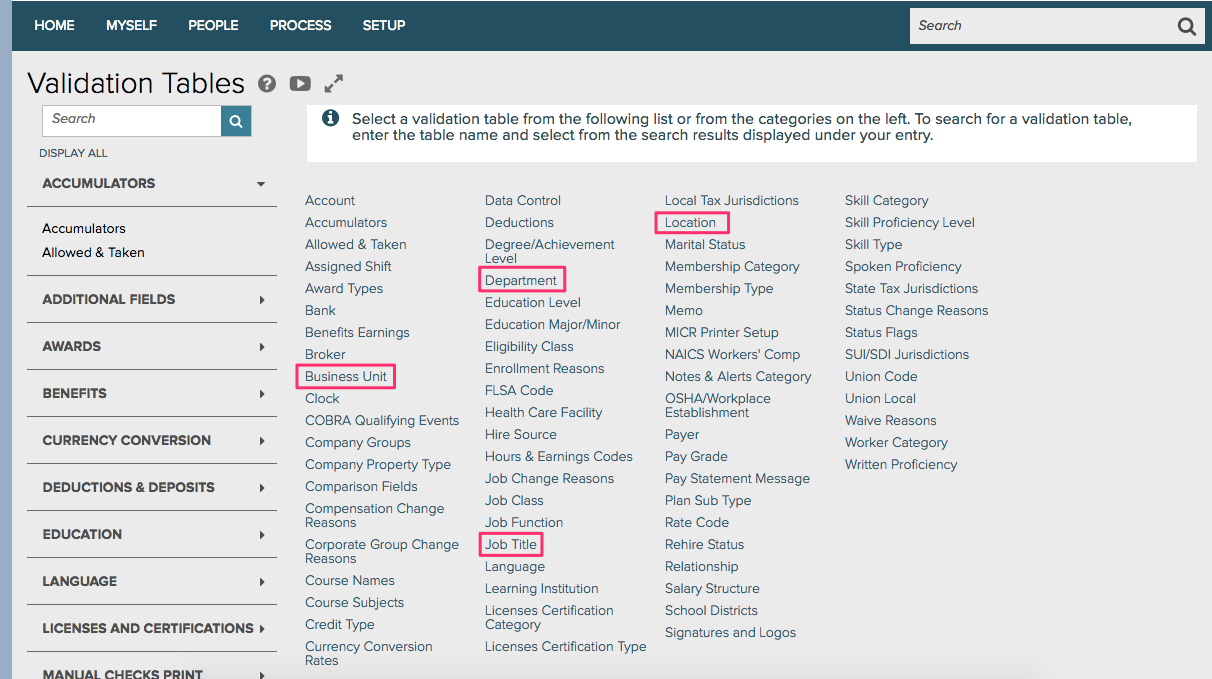 If you can't find the option you're looking for on the landing page, the next best bet is to check under the left hand menu title Position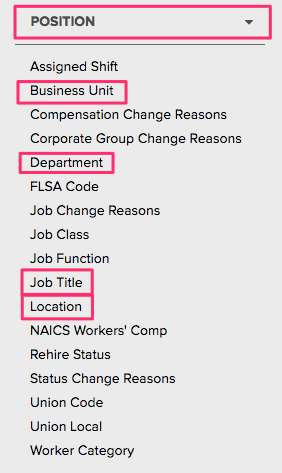 Click through onto the option you need. In this example, we're looking at Department. Select the

Export

 option. A file will be generated, and when it's completed, a Download option will appear. 

Select the download option, and send the file to your Account Manager.