As an Employee, Admin or Super Admin you will receive an email and in-app notification when you are assigned a Task. 
If you are an Admin or Super Admin, you can also manage All Tasks in your account, including your own, on the All Tasks page. 
Viewing My Tasks: 
If you want to see all of the tasks that are assigned to you, they will now be listed on the Home page in your "My Tasks" section.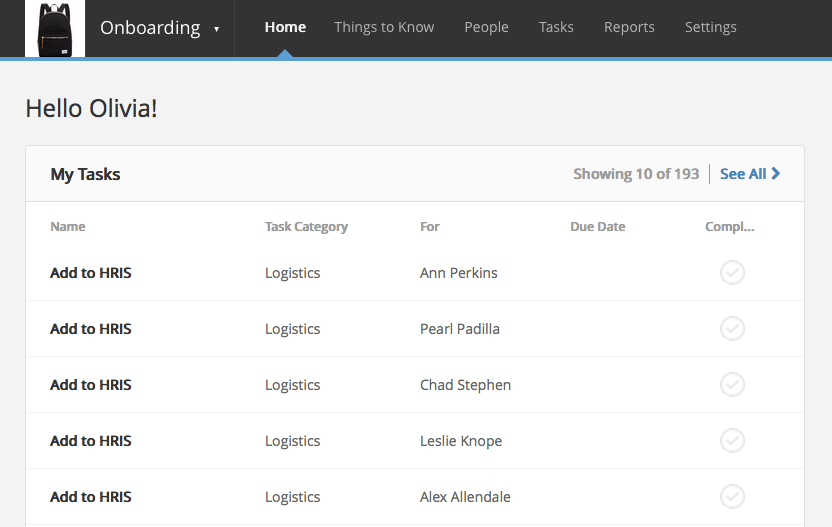 Attaching something to a Task: 
If you need to attach a copy of your ID to a task, as an example, first follow the steps for Viewing My Tasks. Then:  
Select the task from the list
Select Add Attachment
Upload the document or image from your computer
Now the document will be attached and available to company admins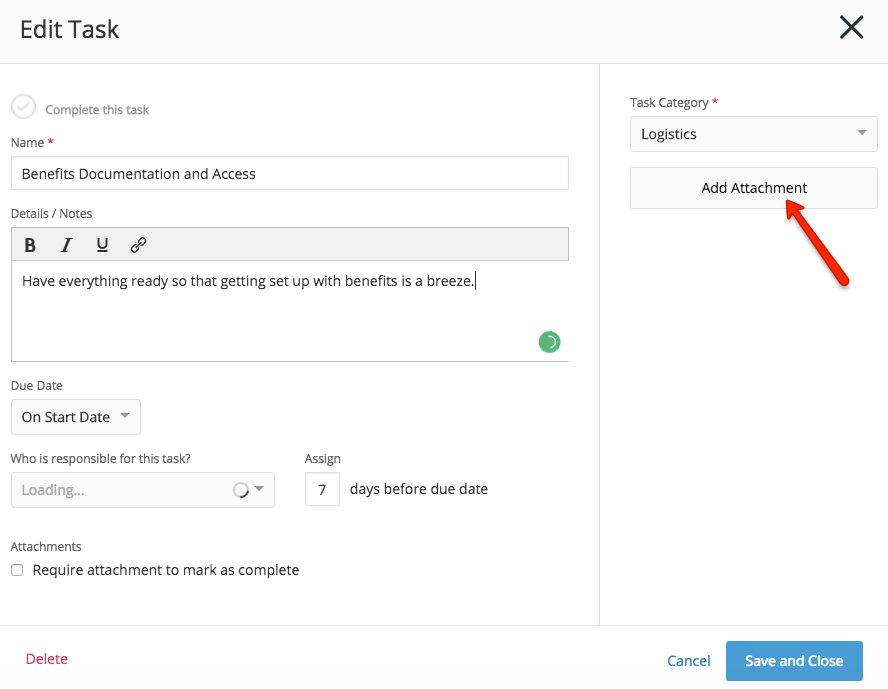 Complete a Task
You can complete a task by selecting the checkmark next to the specific task and then refreshing your page in your browser.