With this integration, users will be able to source, access, engage, and track candidates from HumanPredictions.
Configuring the Integration 
1. While logged into HumanPredictions, click on the Integrations button in the upper right hand corner.
2. Next, click on the Greenhouse button.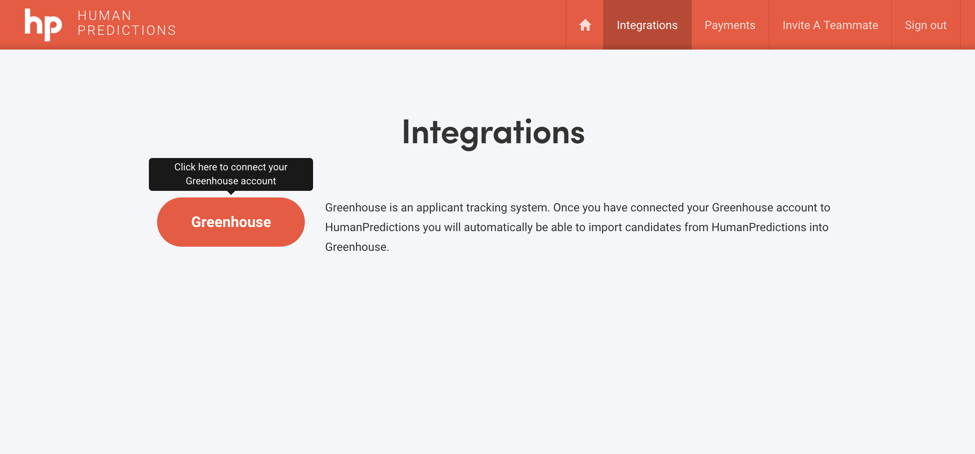 3. Now, click the green button that says "Authorize" to link Greenhouse to your HumanPredictions account.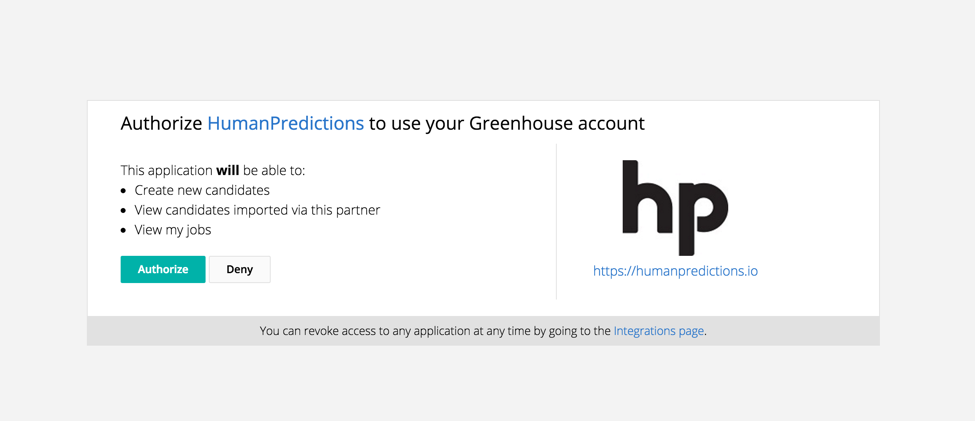 You'll receive a confirmation message that your account has been authorized.
Adding Candidates to Greenhouse
4. Once your account is linked, you can go to a candidate and import them to Greenhouse using the Greenhouse button underneath the photo.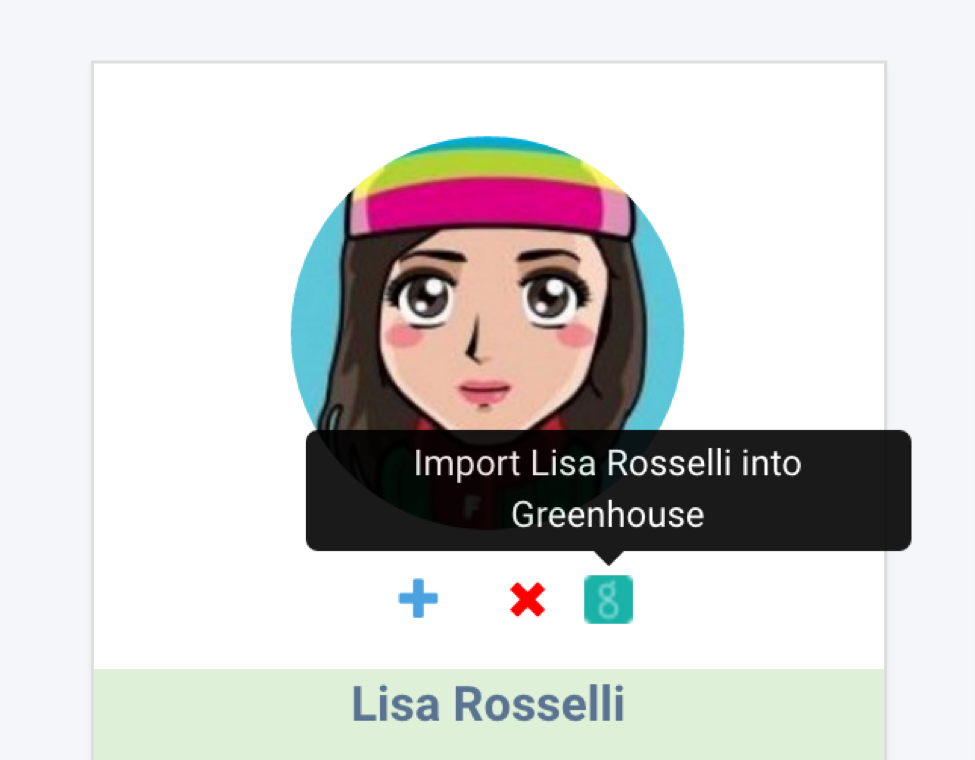 5. From there, you can specify the candidate as a prospect or import them to a certain job.

6. Now, you can chose the job for the candidate and import them to your Greenhouse database.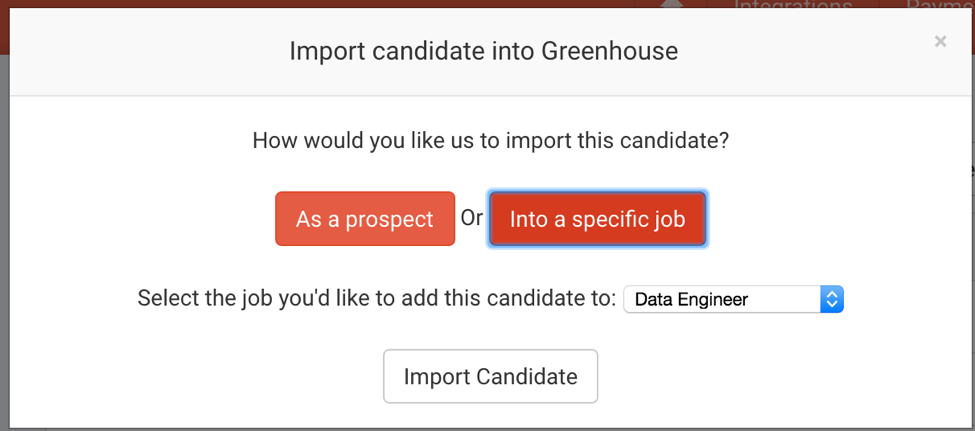 A confirmation message will appear upon successful import. 
That's it!