With this integration, users will be able to source, access, engage, and track candidates sourced by YBorder and its recruiting partners. 
Part 1
Ask a Site Admin with Advanced permissions to log into Greenhouse
Have them select Configure > Users > Your Name
At the bottom of the page, select Can manage ALL organization's API credentials
Save
Repeat for anyone else who should have access 

Part 2
Follow these steps to generate your API key:
Click the Configure tab
Click Dev Center
Click API Credential Management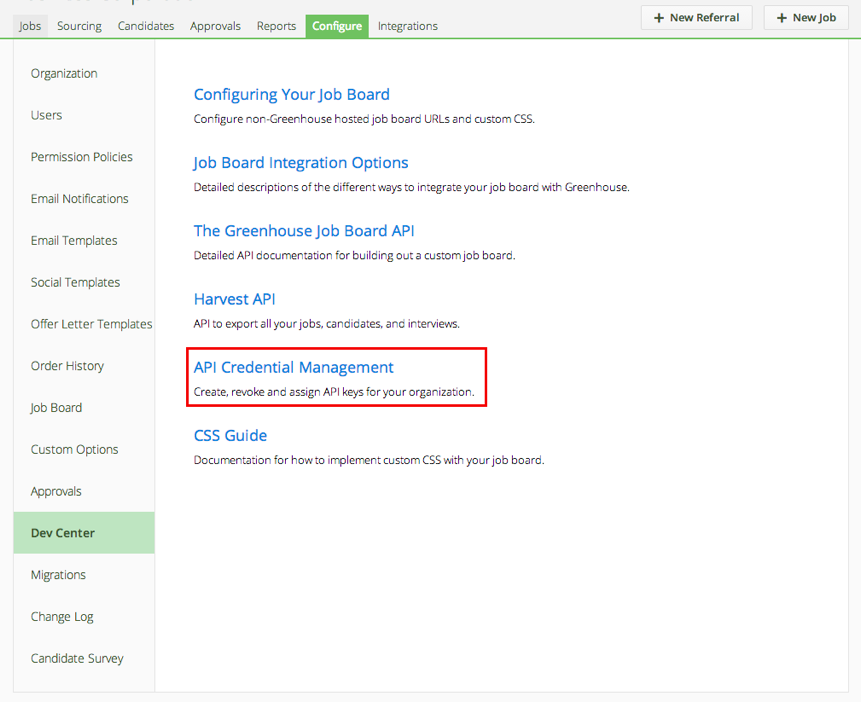 On the API Credential Management page, click the Create New API Key button.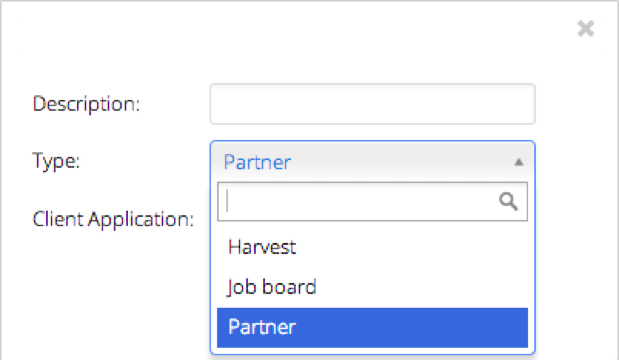 From the Client Application drop-down menu, select 'Harvest' and enter a description for internal reference (e.g. "YBORDER"). Adding a Description is optional. 
 
Part 3
Authorize YBORDER to access to your Greenhouse account and copy your API Key.
Go to your 'Admin' menu in YBORDER
Scroll to Integrations
Click Connect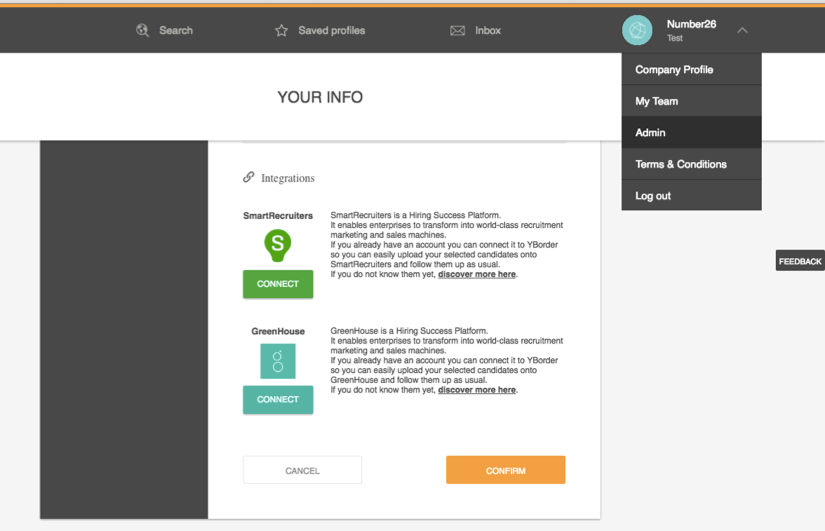 Authorize YBORDER to access your Greenhouse account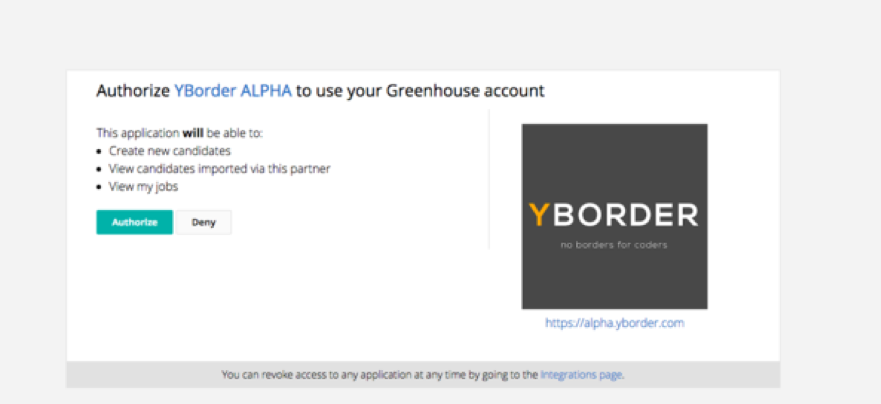 Then copy the API key into your YBORDER account as shown below:

Part 4
What happens after you're connected?
Each time that you create a new job position in your Greenhouse account, YBorder will extract information to create a relevant alert.
Each time a new tech talent is available in YBorder's network and matches with what you are looking for, you will receive his or her qualified resume directly into your Greenhouse Account.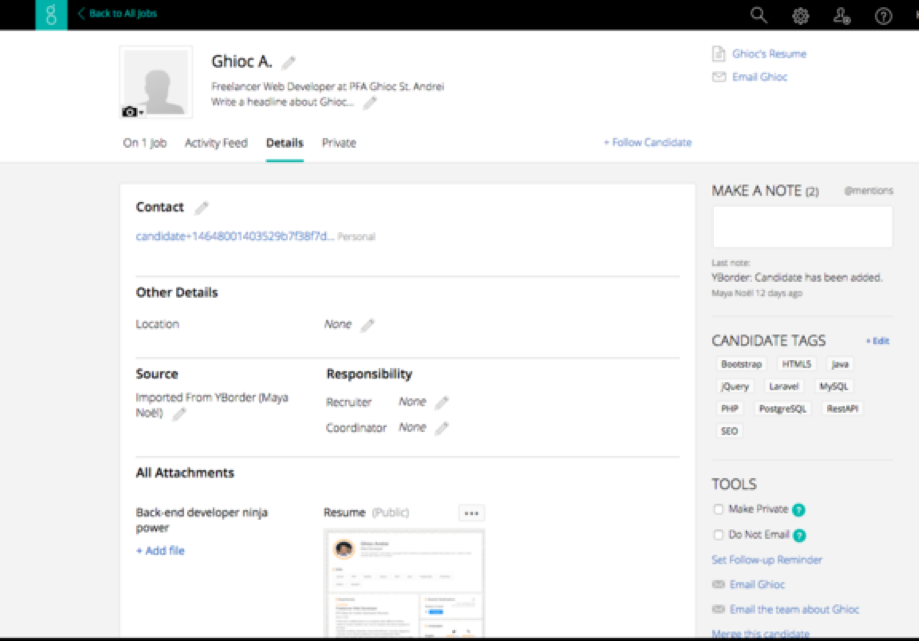 Once you have received the profile you can process the candidate as usual.
If you need any advice, you can contact the YBorder team for free at the following number:
+33 182 281 998