With this integration, users are able to source, access, engage, and track candidates from Whitetruffle.
Integrate Whitetruffle with Greenhouse Recruiting
Log into Whitetruffle and navigate to the Settings page.

Select Greenhouse under the Applicant Tracking System section.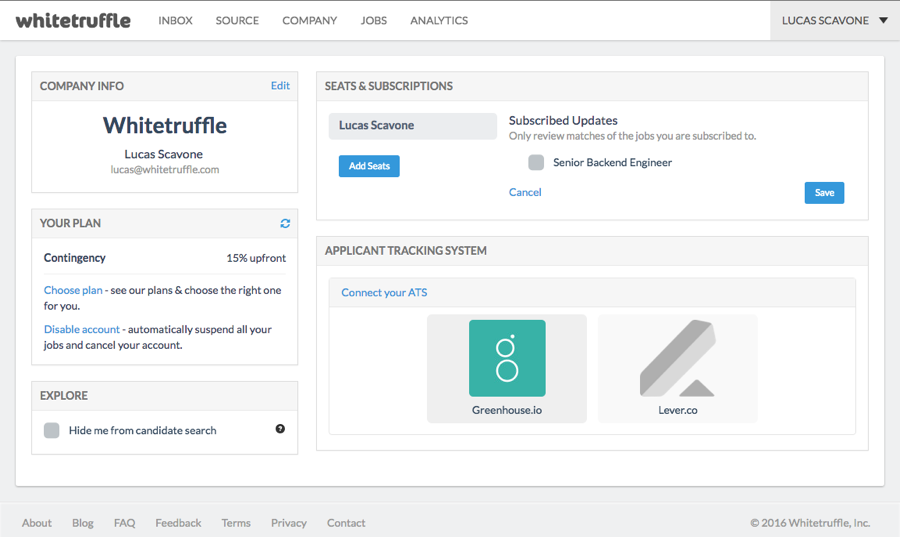 Sign in to Greenhouse using your Greenhouse credentials.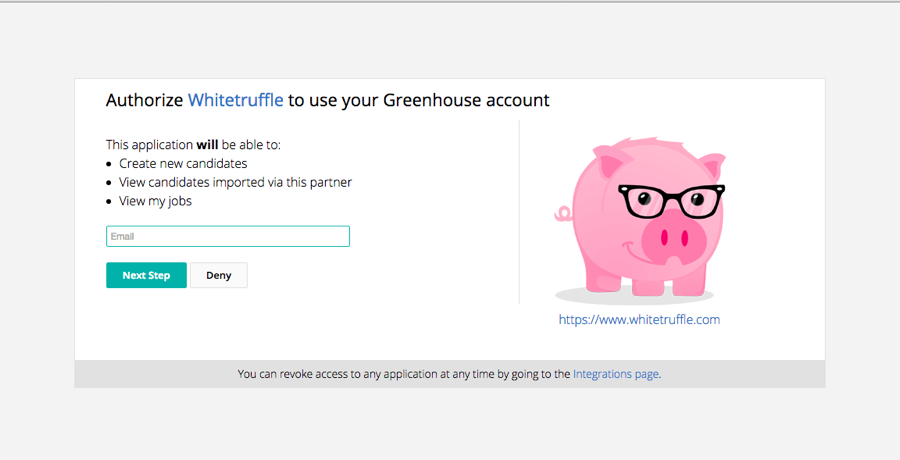 Once authorized in Greenhouse, you're redirected back to your Settings page.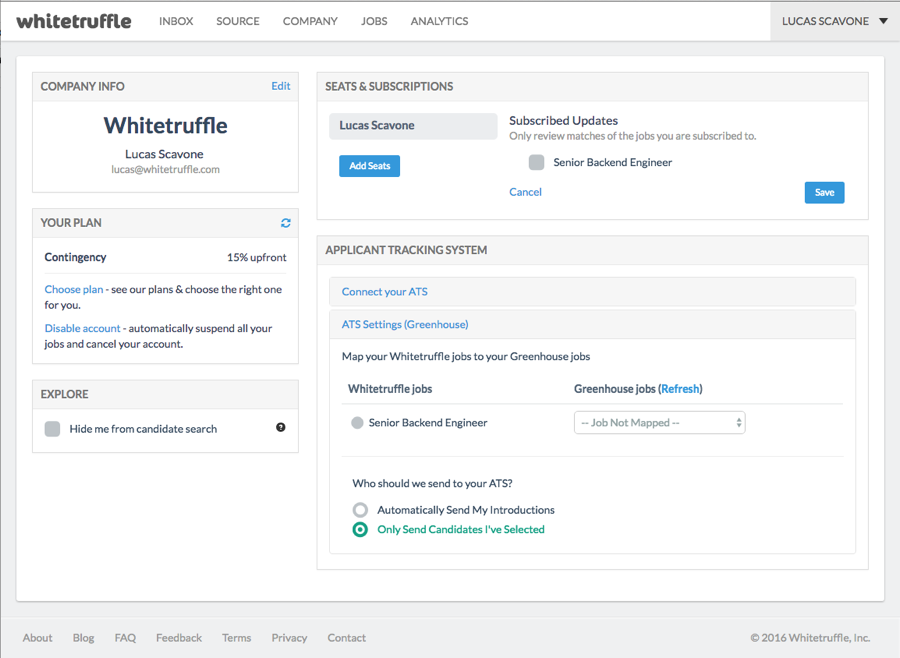 Map your jobs from Whitetruffle to Greenhouse.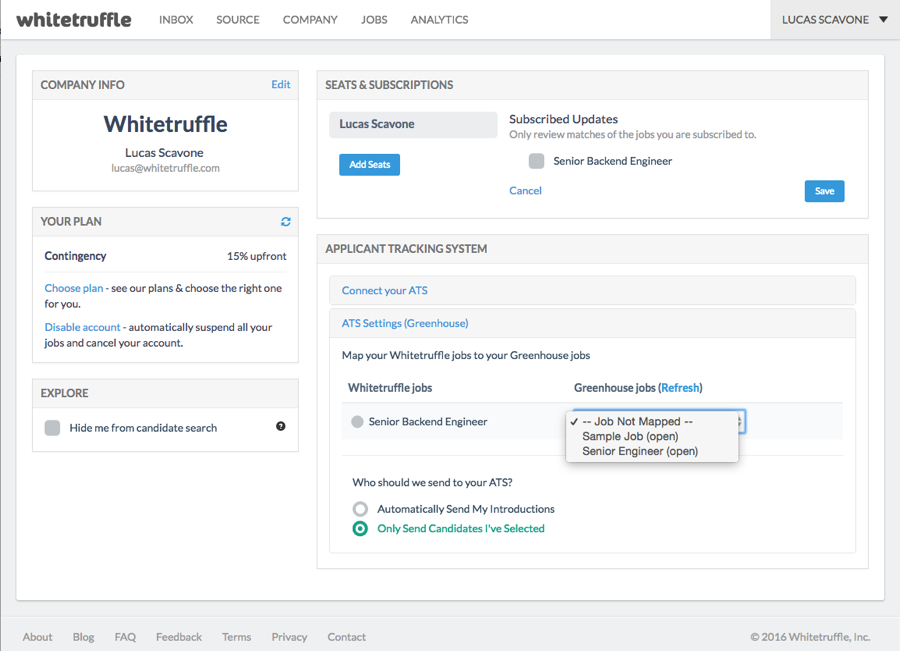 A green checkmark appears next to your Whitetruffle job once it's mapped.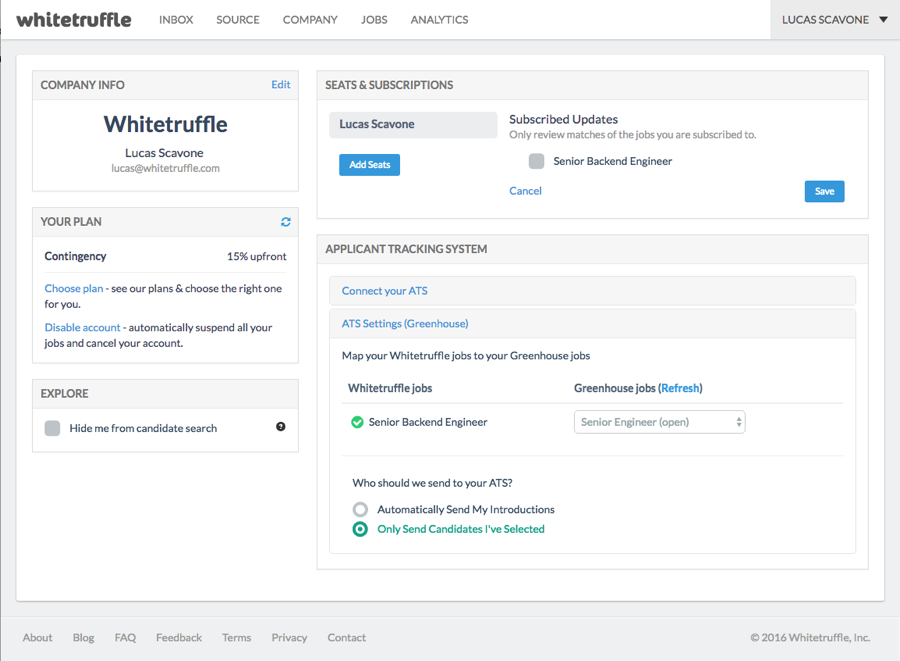 Use the Whitetruffle integration with Greenhouse Recruiting
Now, when you view Introductions in your Inbox, you will see a "Send to ATS" button in the top right corner of the match.
Click Send to ATS to add the candidate to Greenhouse.

Once added, click View in ATS to open the candidate's profile in Greenhouse in a new window.

A text copy of the candidate's resume appears in the Activity Feed, and a PDF copy appears under the Application Attachments.