With this integration, users will be able to source, access, engage, and track candidates from RAKUNA.
Configuring the Integration
1. Select Apps & Integrations on your Admin Settings panel.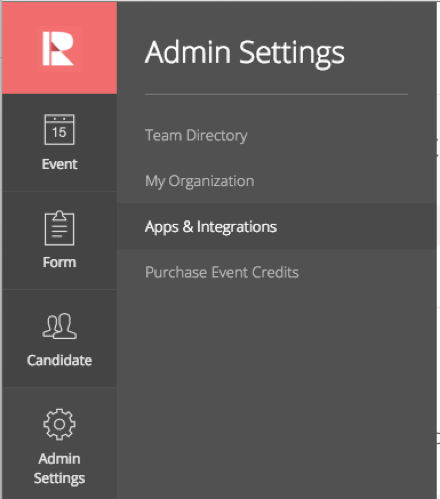 2. Select Enable for Greenhouse.

3. Type your Greenhouse credentials into the Email & Password textboxes: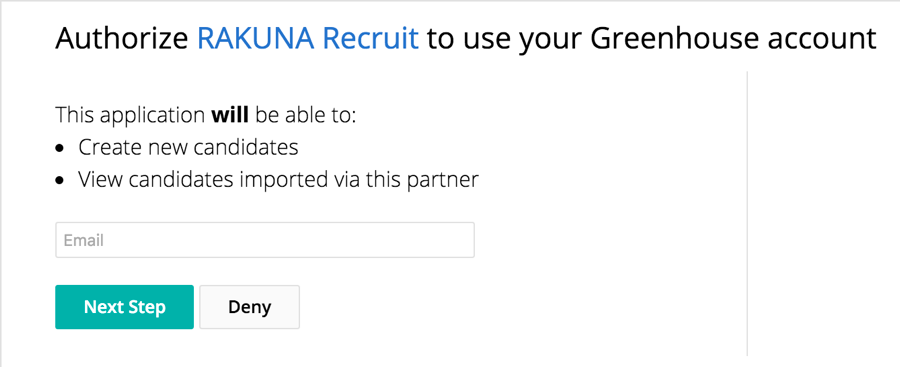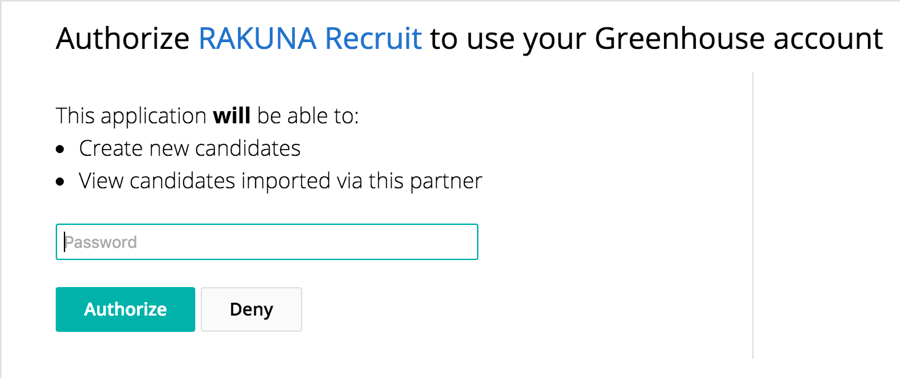 Once authorized, you will be redirected to the Apps & Integrations page. The Greenhouse integration is now shown with "Disable" button.

Adding Candidates to Greenhouse
1. Go to the Candidate page. Click a specific candidate you want to export.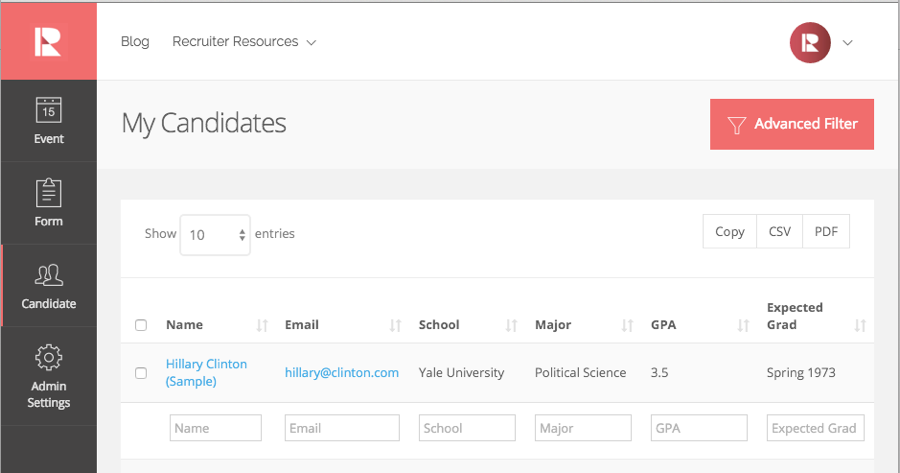 2. Within the Candidate profile page, click Greenhouse icon.

3. The exporting task often takes 2-3 seconds. However, it may vary due to internet connection, server traffic, etc.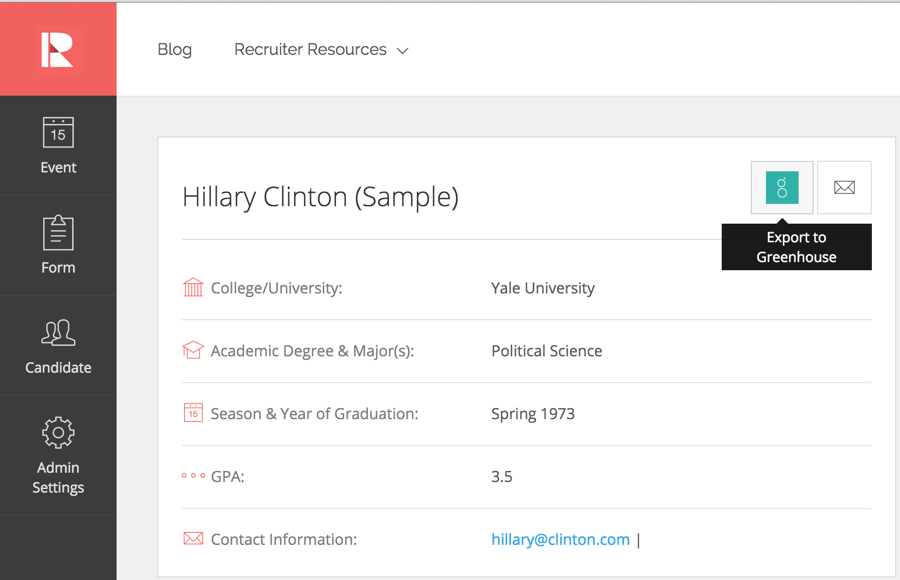 Basic candidate information is exported to Greenhouse, including the candidate's full name, email address, phone number, resume and a link to the candidate profile on RAKUNA.