Permissions: --
Product tier: Available for Greenhouse Welcome and Greenhouse Onboarding subscription tiers
If your new company uses Single Sign-On (SSO), you'll need to log into your company email account before you can sign into Greenhouse Onboarding. However, this may cause problems if you need to log into Greenhouse Onboarding before your start date (and before you have access to your company email).
In these cases, navigate to Greenhouse Onboarding use your personal email address to receive a "magic link."
Note: If your organization doesn't use Single Sign-On, new employees can access Greenhouse Onboarding normally, after they're provided the email and password. Click here for more information on logging on without a magic link.
Sign in
To get this link, navigate to Greenhouse Onboarding, enter your personal email address, and click Next.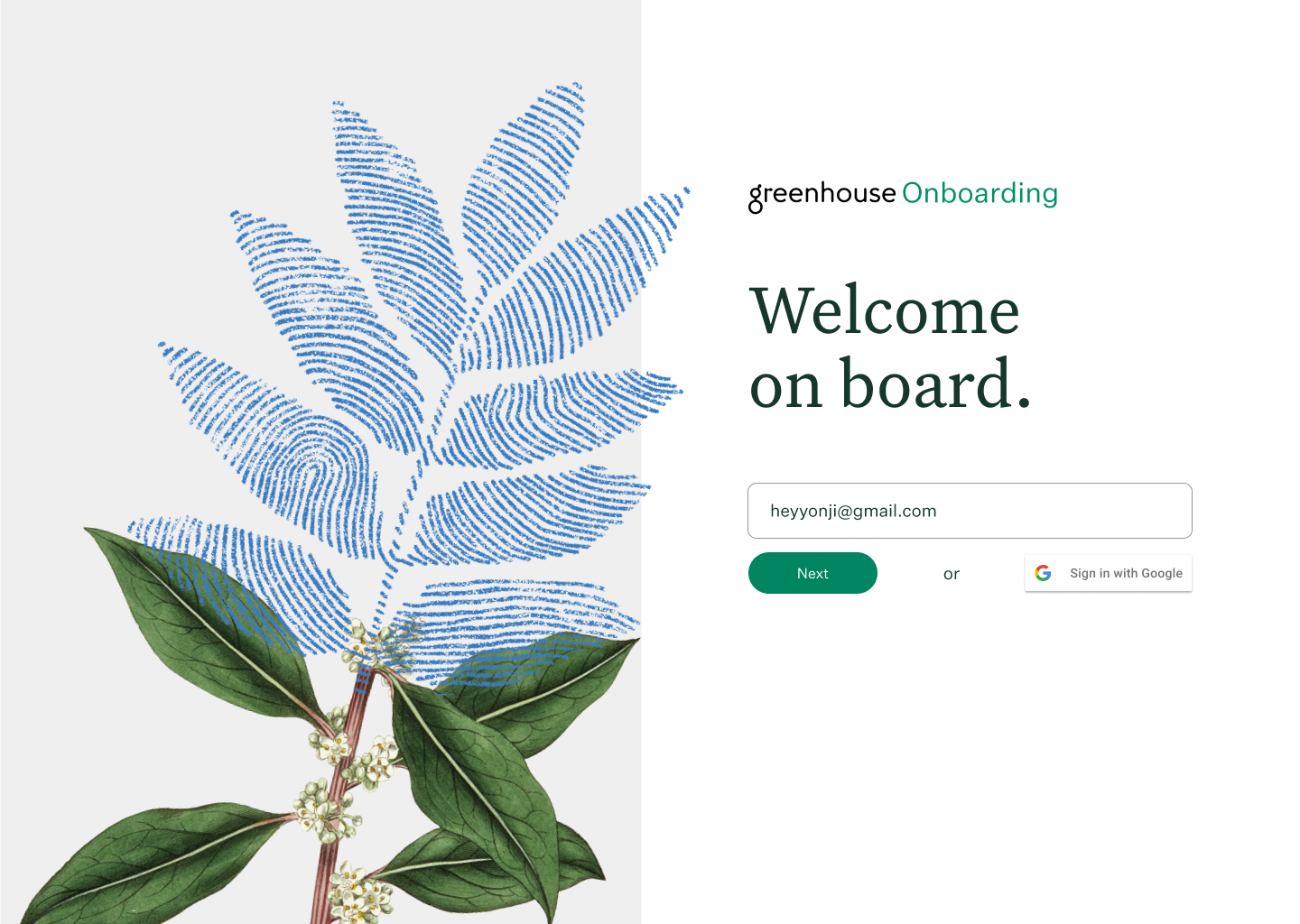 Check your personal email for a message from Greenhouse Onboarding, and click Sign in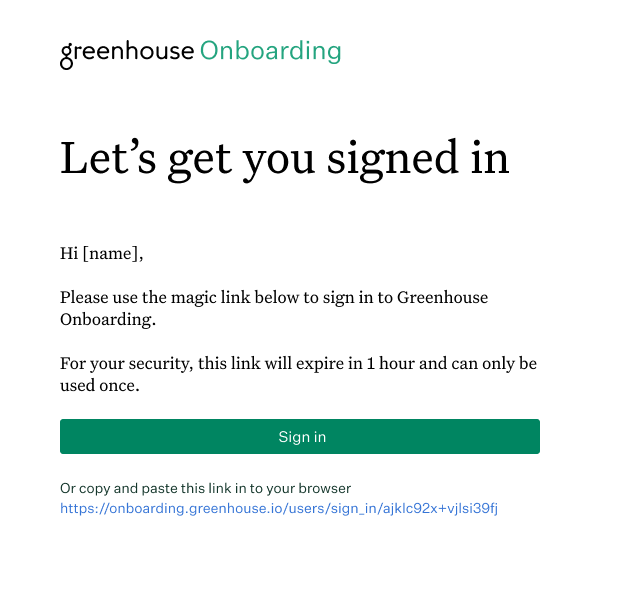 If it's your first time logging into Greenhouse Onboarding, you may have to complete some extra steps.
Note: This link expires after an hour.
Resend the magic link
If you have not received the email from Greenhouse Onboarding, or the link has expired, click Resend email to get a new link.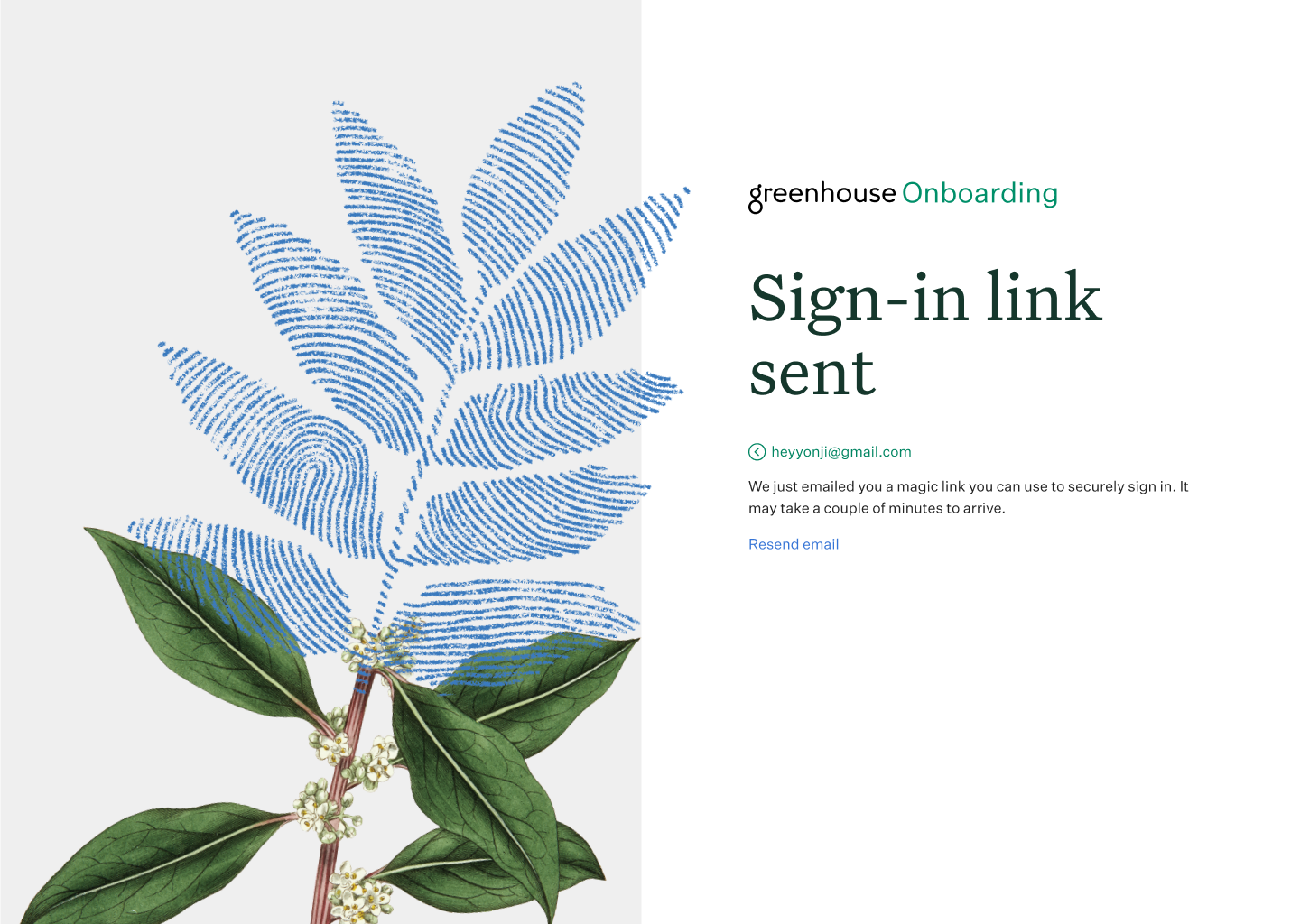 Additional resources
Employee login on or after start date