Permissions: –
Product tier: Available for Greenhouse Welcome and Greenhouse Onboarding subscription tiers
If your organization uses single sign-on (SSO) to authenticate users, you'll use your company email address to sign in to Greenhouse Onboarding on your start date.
However, you may need to access Greenhouse Onboarding before your start date. If you need to log in before you've been given a company email address, you can use your personal email address to receive a magic link. This link grants you temporary access to Greenhouse Onboarding and works for one hour.
Note: If your organization doesn't use single sign-on to authenticate users, new employees can log in to Greenhouse Onboarding using their personal email address or work email address.
Sign in before your start date
Navigate to Greenhouse Onboarding.
On the login page, enter your personal email address, then click Next.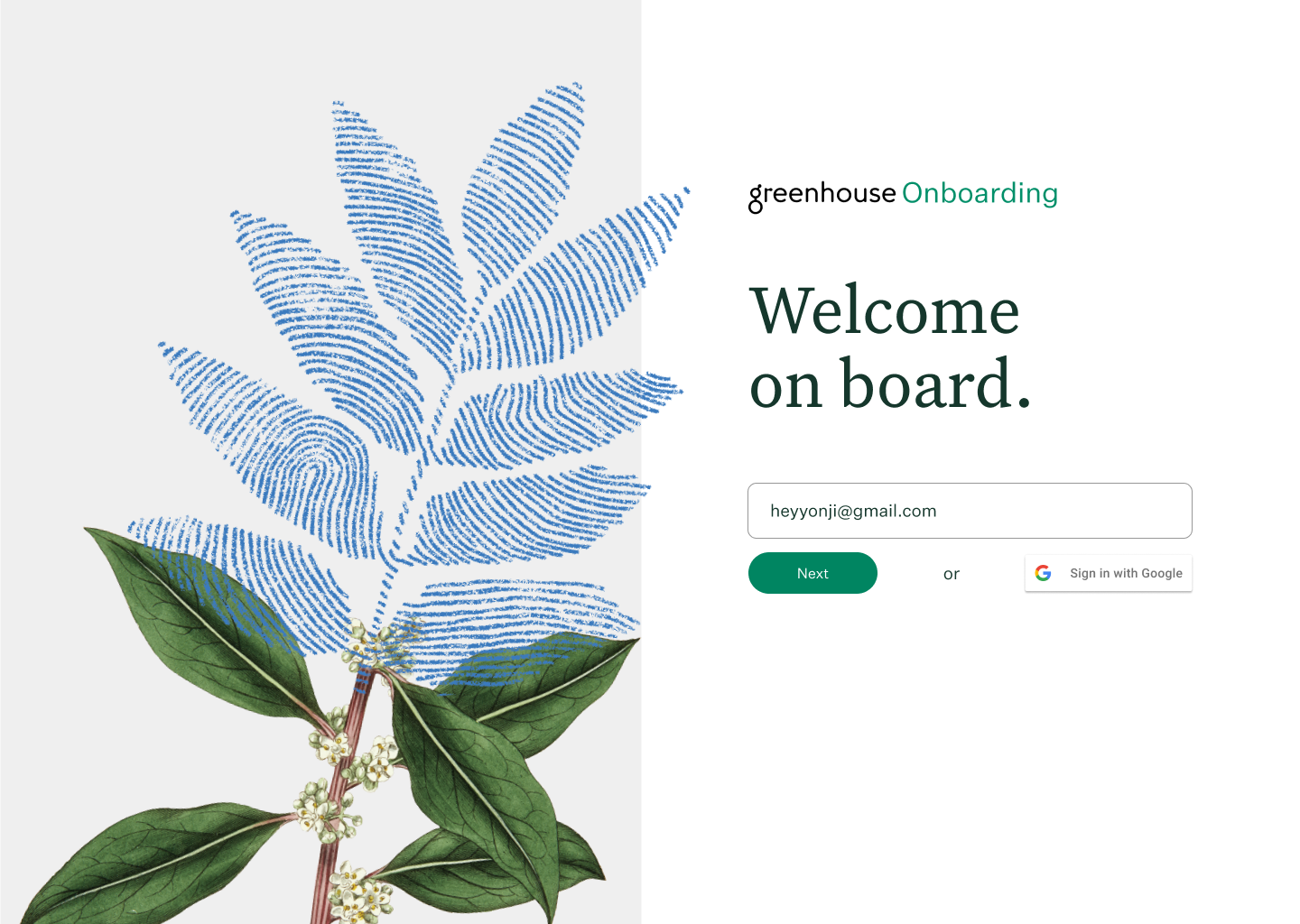 Greenhouse Onboarding will send a magic link to your personal email inbox.
Click Sign in to follow the magic link and access Greenhouse Onboarding.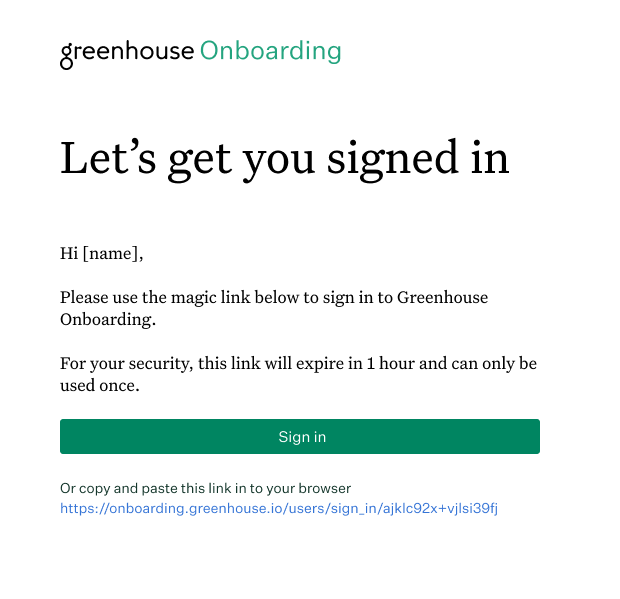 Note: Your magic link will expire after one hour.
Resend the magic link
If your magic link has expired or you haven't received your requested magic link email, click Resend email to get a new one.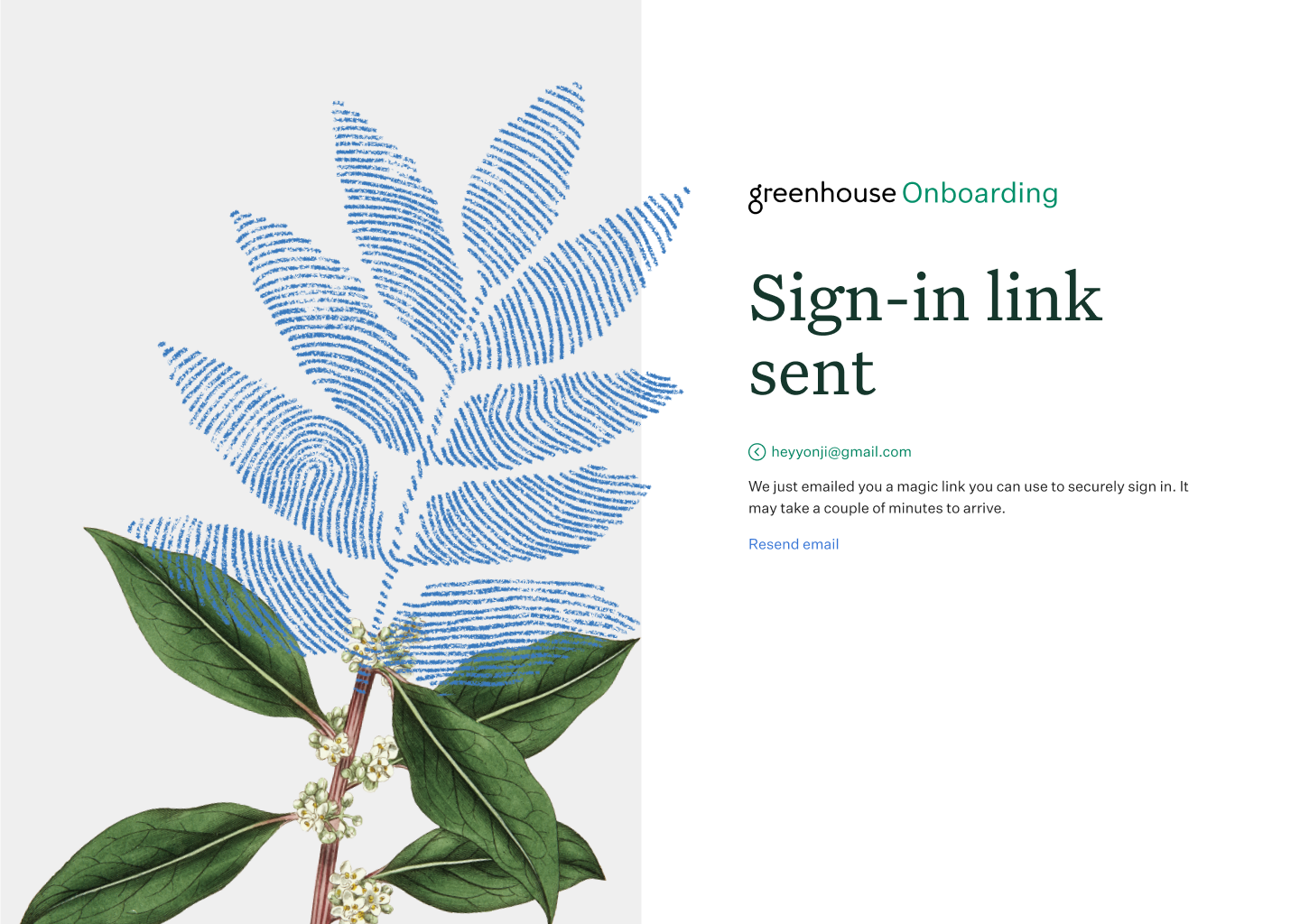 Additional resources