Site Admins with the added permission to see private notes, salary info, manage offers, and approve jobs/offers can now select many candidates at once and send all of their offers in one fell swoop, which should be especially helpful for any companies who hire seasonally or on contract for a specific role. 
To start, head to the Candidates tab and filter by Candidates Only and Offers to be sent. From there, select Bulk Actions, choose your candidates or Select All, and press Edit Selected. Candidates are able to be in any stage and on different jobs, although you could also filter down further to only generate offers for one position at a time.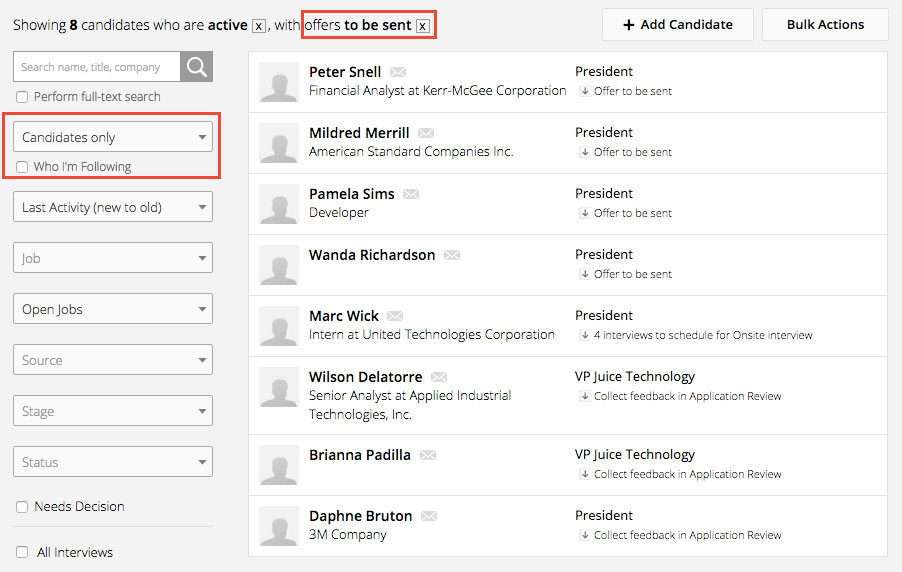 On the next menu, select Send Offers at the bottom-right. If the option is greyed out, make sure you are filtering by the correct criteria (Candidates only and Offers to be sent) and try again.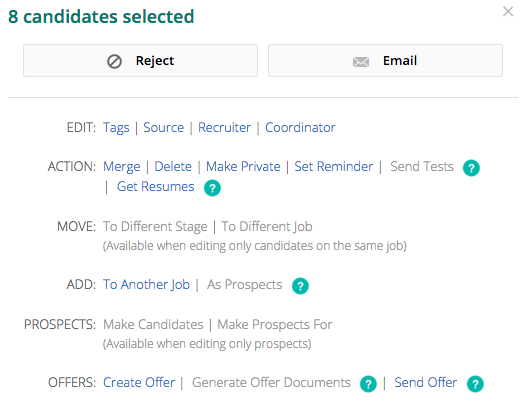 On the next page, you can select an email template, adjust attachments or the users who will be CC'd, and send all of your offers at once!