We're excited to announce our integration with Zenefits, which allows you to forward a candidate's information and offer details from Greenhouse in a single click!
To set up the integration, you can log into Zenefits and take these steps to get a Company ID and Secret Key to complete the integration:
Login to Zenefits

Click on the "Add an App" button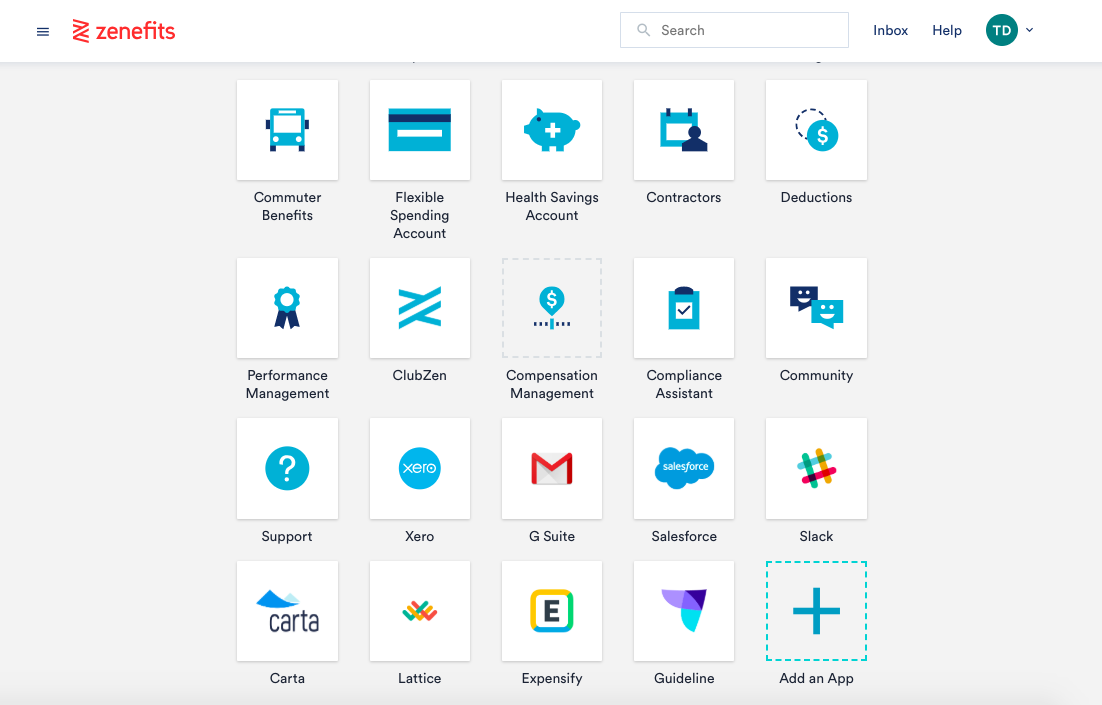 3. Click on the "Learn more" link on the Greenhouse tile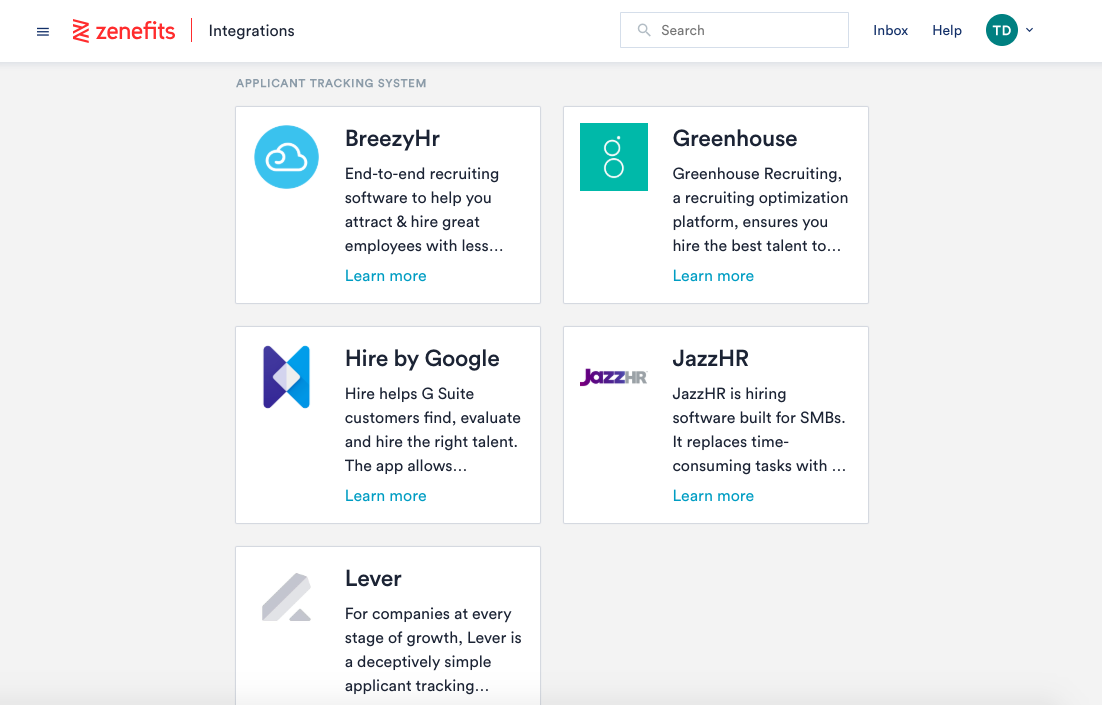 4.  Then click "Connect Existing" under Greenhouse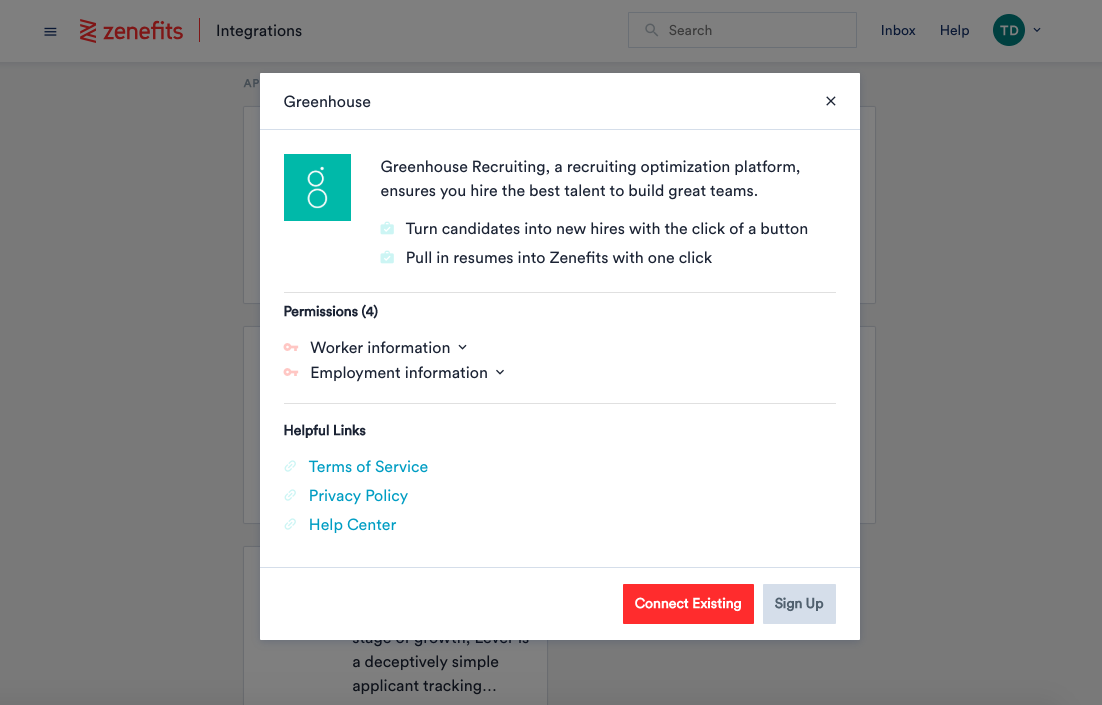 4.  You can use the custom Company ID & Secret Key in Greenhouse to complete the integration.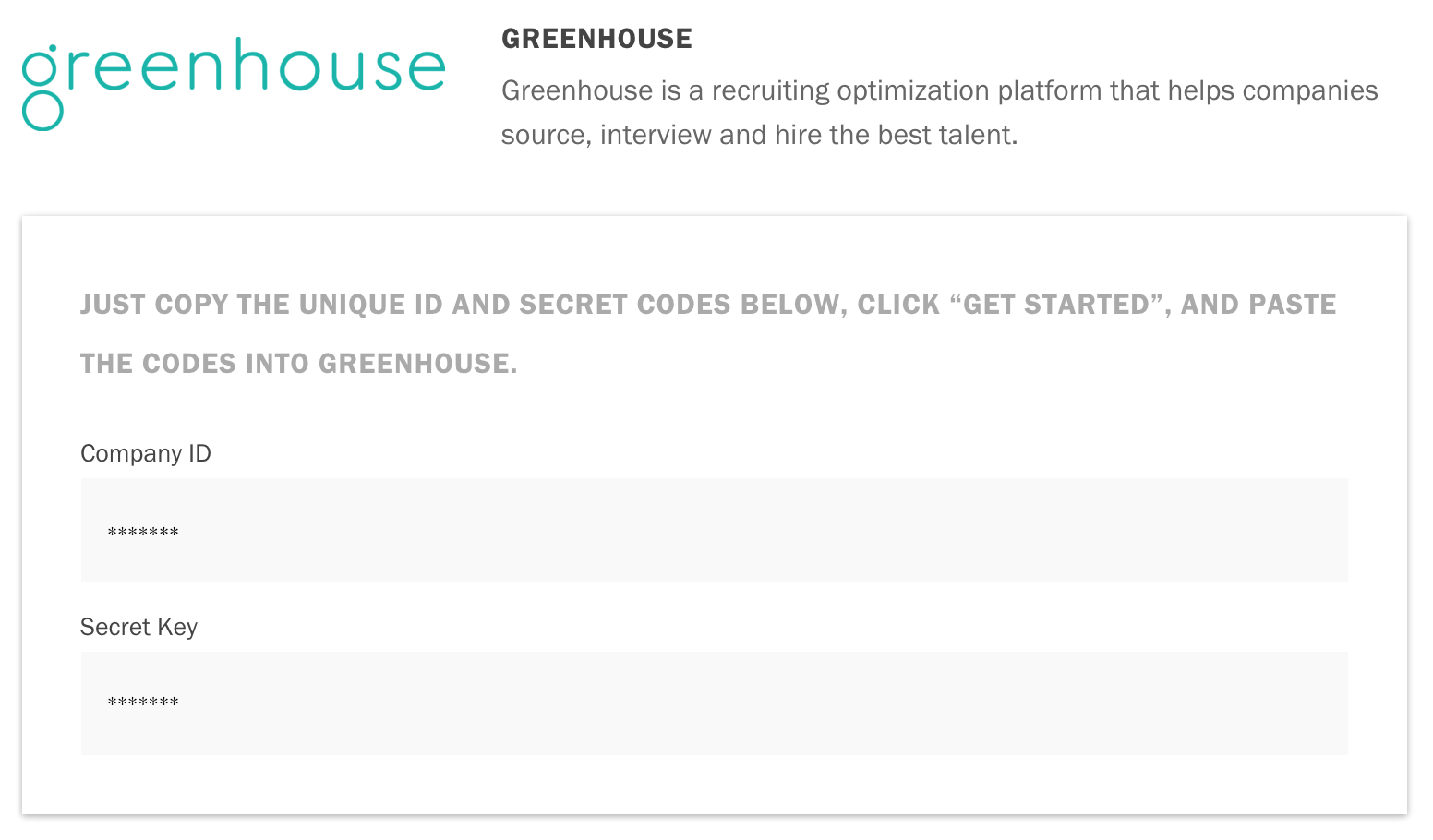 Now, you can head to the integrations page in Greenhouse and click Connect to enter this information. Only the user who initially set up the integration will be able to edit or remove it from your Greenhouse account, but any Job Admin: Private or Site Admin with the advanced permission to see private notes, salary info, manage offers, and approve jobs/offers will be able to export users into your Zenefits account.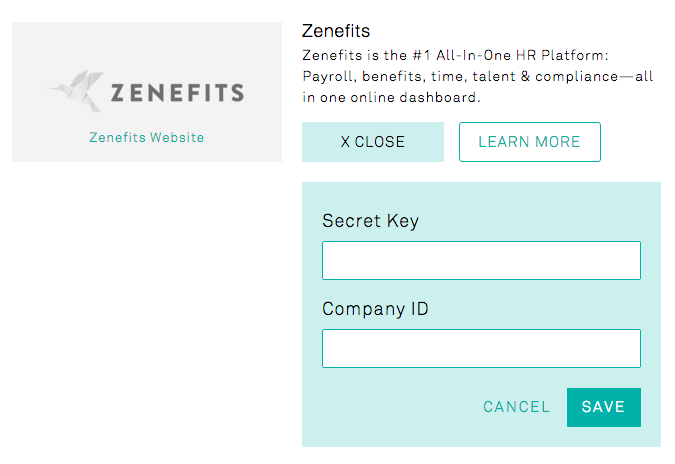 Once the integration is set up, you will see the Export to Zenefits button when you navigate to a candidate's Private tab. Clicking the button will fire off the candidate's information to your Zenefits account so you can ensure every new hire gets properly processed!  The transferred data will include: the candidate's name, resume, job title, job start date, and email.