Zenefits provide innovative and intuitive HR and payroll software and services purpose-built for small and mid-size companies. Greenhouse Recruiting's integration with Zenefits allow your organization to import candidates from Greenhouse Recruiting into Zenefits. In this article, we will cover:
Retrieve Credentials from Zenefits
Your organization will need to retrieve the following credentials from Zenefits before the integration can be enabled:
Log into your Zenefits account and click Add an App.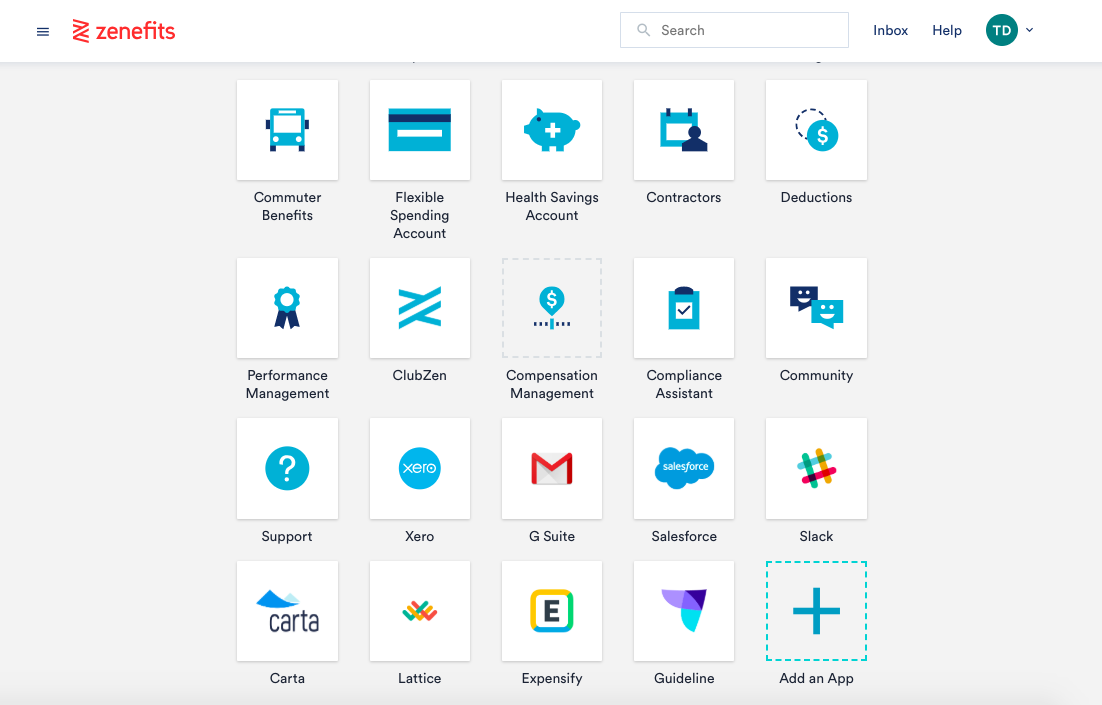 Navigate the the Greenhouse tile and click Learn More.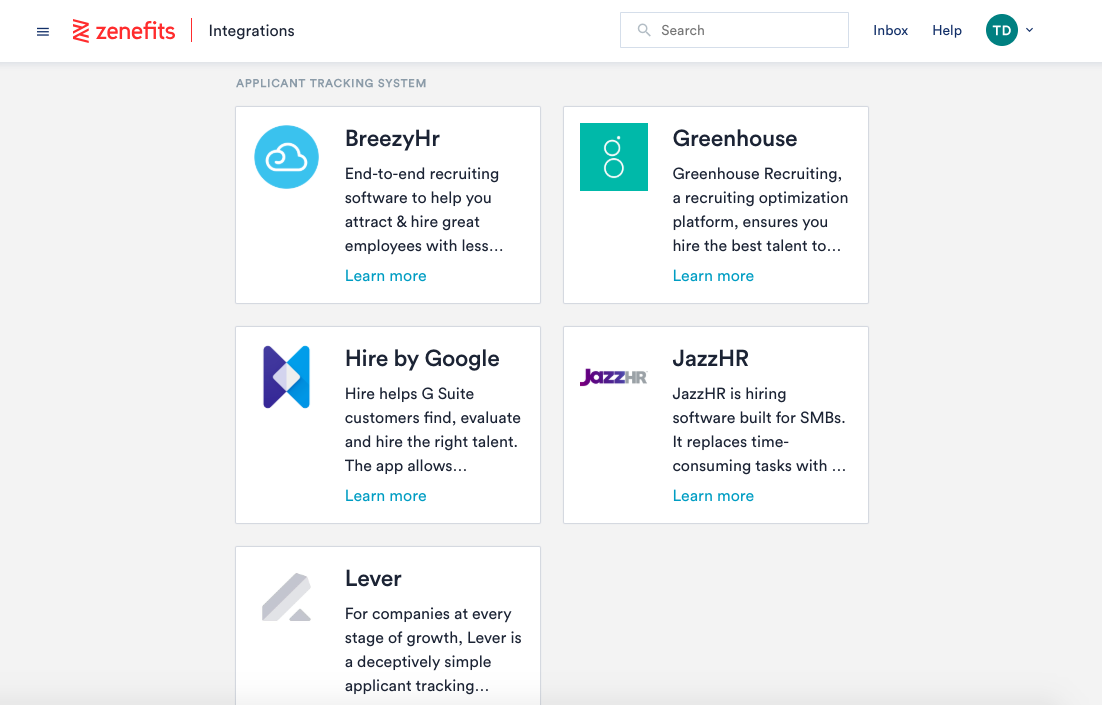 Click Connect Existing from the subsequent dialog box.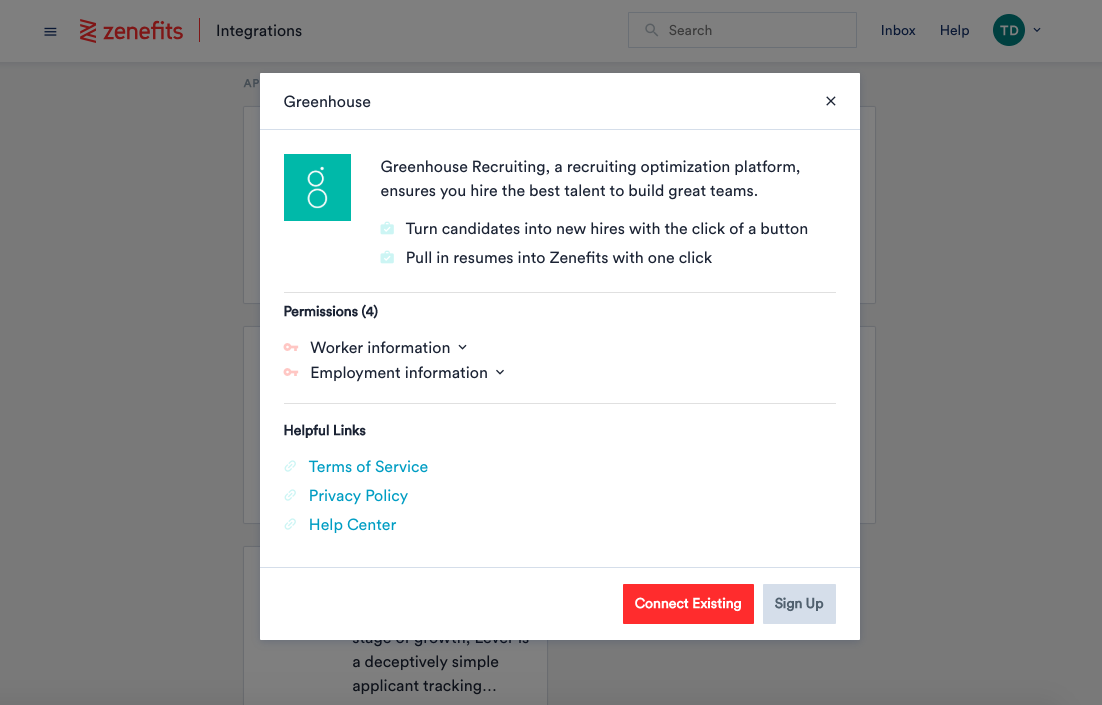 A new dialog box will populate the Company ID and Secret Key for your organization. Copy these credentials down.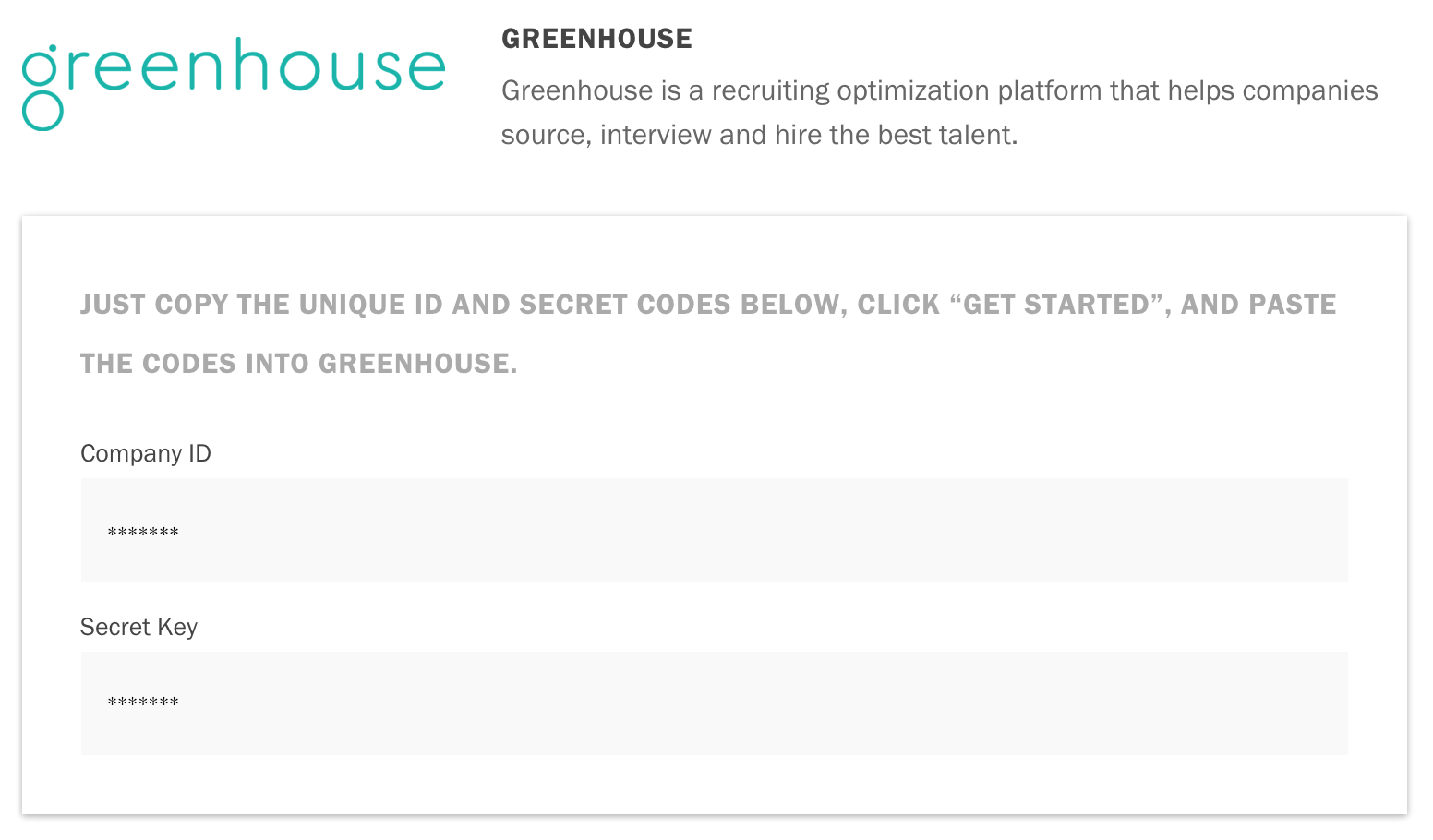 Enable Greenhouse Recruiting/Zenefits Integration
Note: Only the user who initially enables the integration for your account can edit or remove the integration from you account configuration.
From your Greenhouse Recruiting account, click the ellipsis

on the navigation bar and select Integrations from the dropdown menu.

Use the provided search bar to locate Zenefits. Click Zenefits from the results list.

Click Connect on the subsequent dialog box.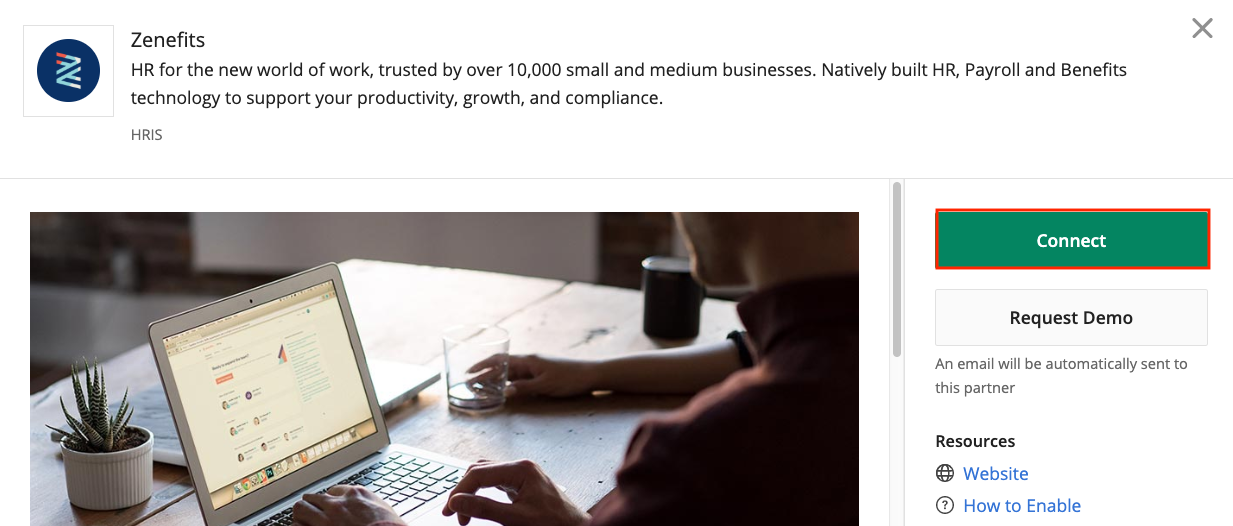 Input the copied Company ID and Secret Key in the provided fields. Click Save when finished.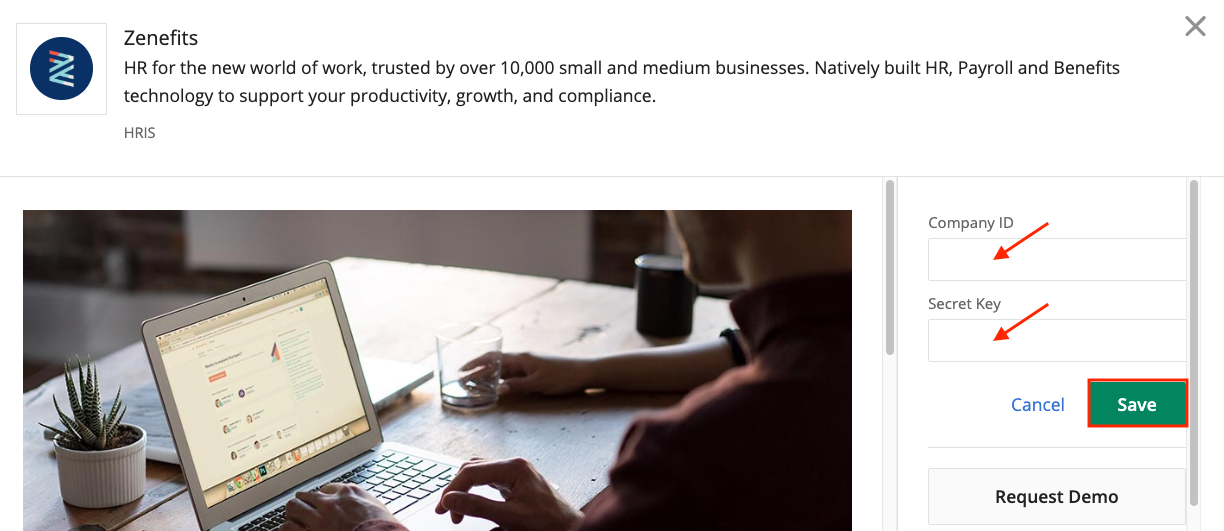 The Greenhouse Recruiting/Zenefits integration is enabled for your organization.
Export Candidate Into Zenefits
Users with following permissions will be able to export a candidate into Zenefits once the integration is enabled for your organization:
Job Admin or Site Admin who can see private notes, salary info, manage offers, request approval, and approve jobs/offers
To export a candidate to Zenefits, navigate to a candidate's profile and click the Private tab.
Click Export to Zenefits. The candidate's information will be pushed into Zenefits and will include the candidate's name, resume, job title, job start date, and email.

From within Zenefits, imported candidates can be found by navigating to Workers > Add on your dashboard.