Since this change could affect the profiles that some of your users have access to, we wrote a separate post here that explains how we granted permissions to your users during this change.
--
On the Configure > Users page, you'll now see a new user-specific checkbox called Manage Prospects on No Jobs for each of your Job and Site Admins.

What is a prospect on no job, you ask? A prospect who is completely unattached from any of your jobs, departments or offices. If they have anything under Prospect For: on the right of their profile or Also a candidate for at the bottom-right of their profile, they are considered attached, but if both these areas are blank, they are a prospect on no jobs.

Why was this change made? More Flexible Permissions! Having a separate permission for prospects on no jobs allows us to create Job-specific Permissions in the future.
Another added perk is that previously, only Site Admins who could see private data had the Private Tab on prospect profiles, so other users were forced to leave these comments publicly or outside of Greenhouse. As soon as a prospect is attached to a job or made a candidate, this tab would suddenly appear, which was an inconsistent experience that could lead to private data being made public. 
Like many of the user-specific permissions, Site Admins with advanced permissions can assign Can manage prospects on no jobs in bulk on the Configure > Users page.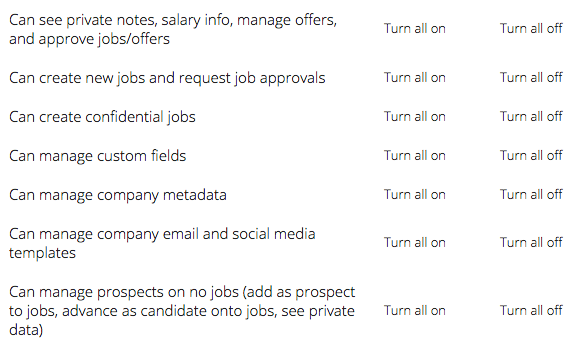 One side effect of this change is that users without this permission can inadvertently remove a prospect from a job and lose access to the profile altogether. Let's take this example of a prospect who is currently attached to four jobs: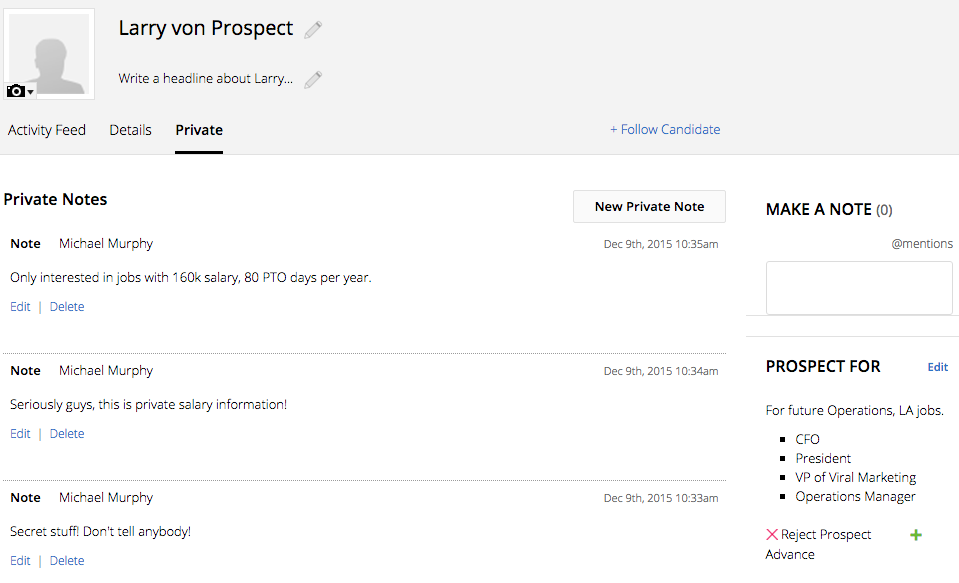 If a user who doesn't have permission to manage prospects on no jobs edits the jobs Larry is on and removes them all, the profile will vanish and they will lose access to it altogether.