Permissions: Site Admin who can see private notes, salary info, manage offers, request approval, and approve job / offers, and Job Admin who can view and edit offers and approve / request approval on offers
Product tier: Available for Advanced and Expert subscription tiers
As a handy follow-up to creating offers in bulk, you can also create offer documents for many candidates all at the same time as well.
Generate offer documents in bulk
To generate offer documents in bulk, click on the Candidates tab from your Dashboard.
Select the Pipeline Tasks header on the left, then filter by Created from the Offers drop-down menu.
With your list of candidates filtered, click Bulk Actions.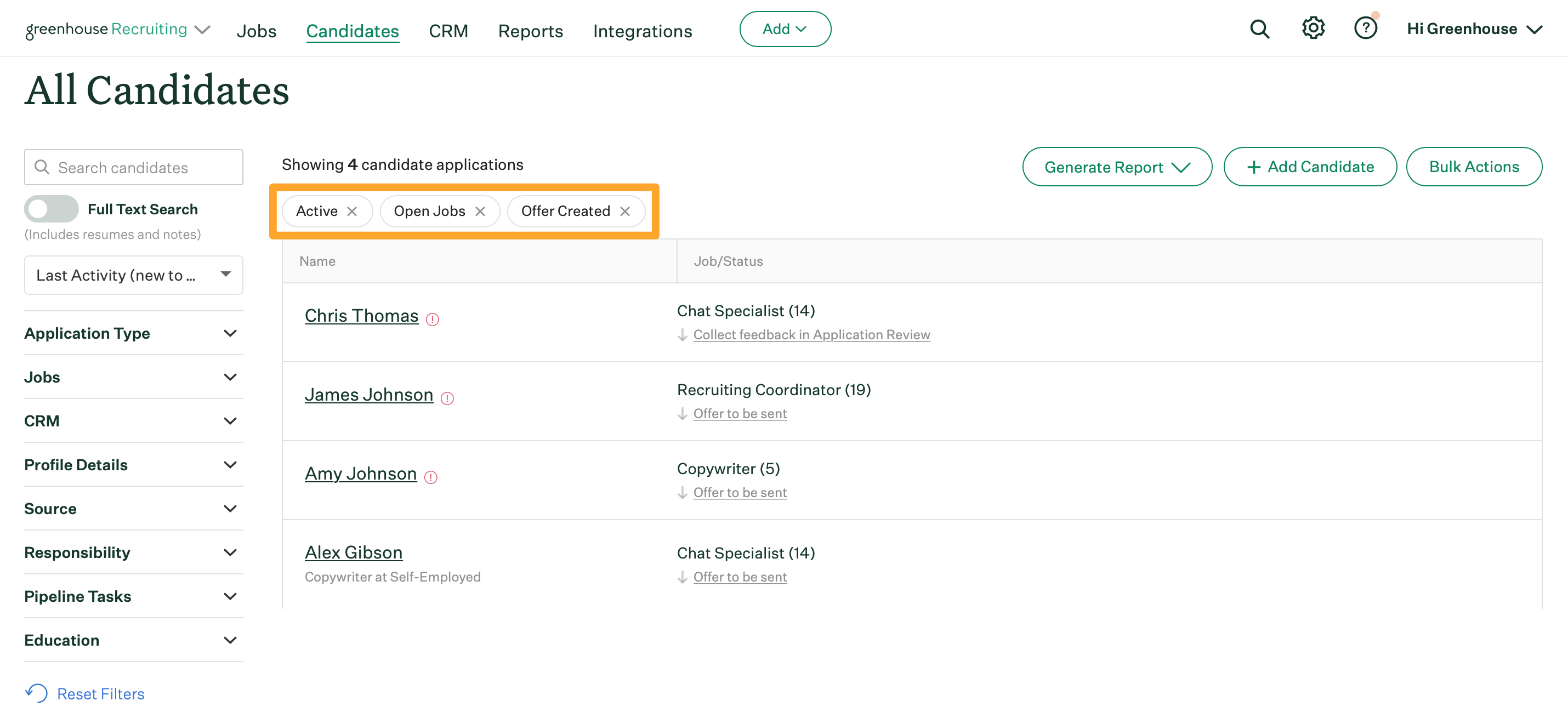 Select a group of candidates or click Select All to perform bulk action on every candidate on the filtered list. When finished, click Edit Selected.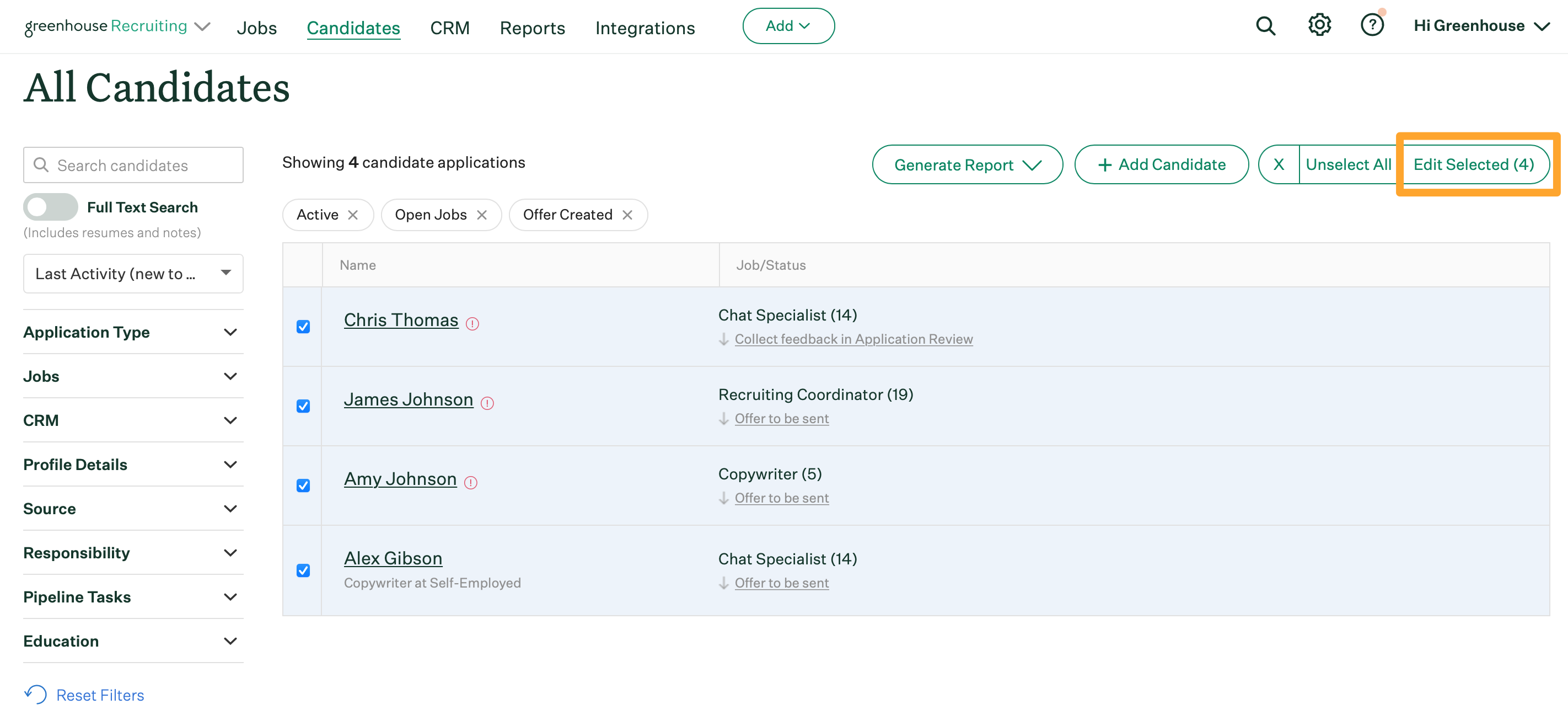 From the Bulk Action dialog box, click Generate Offer Documents.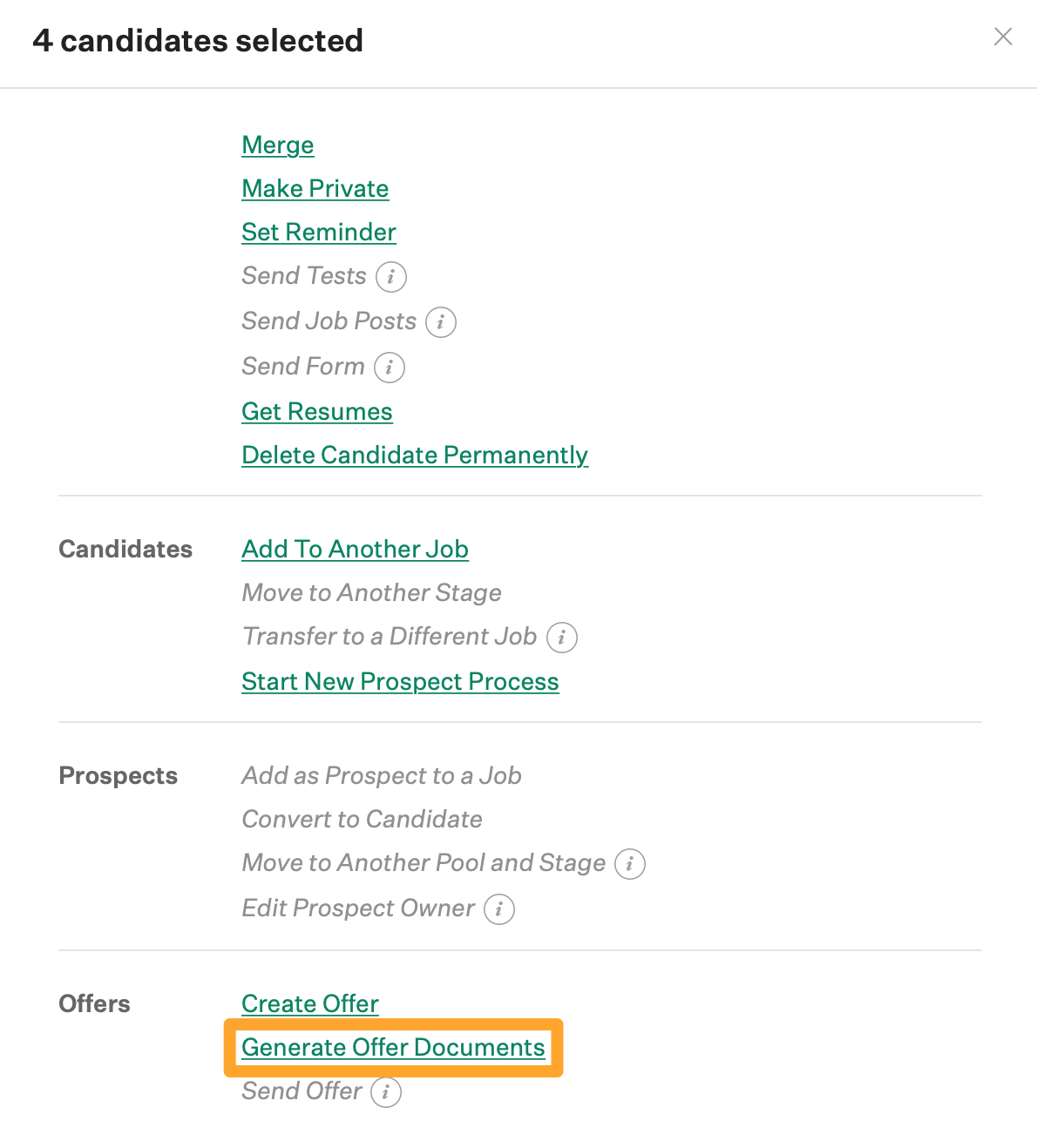 Select any pre-existing offer templates. When finished, click Generate.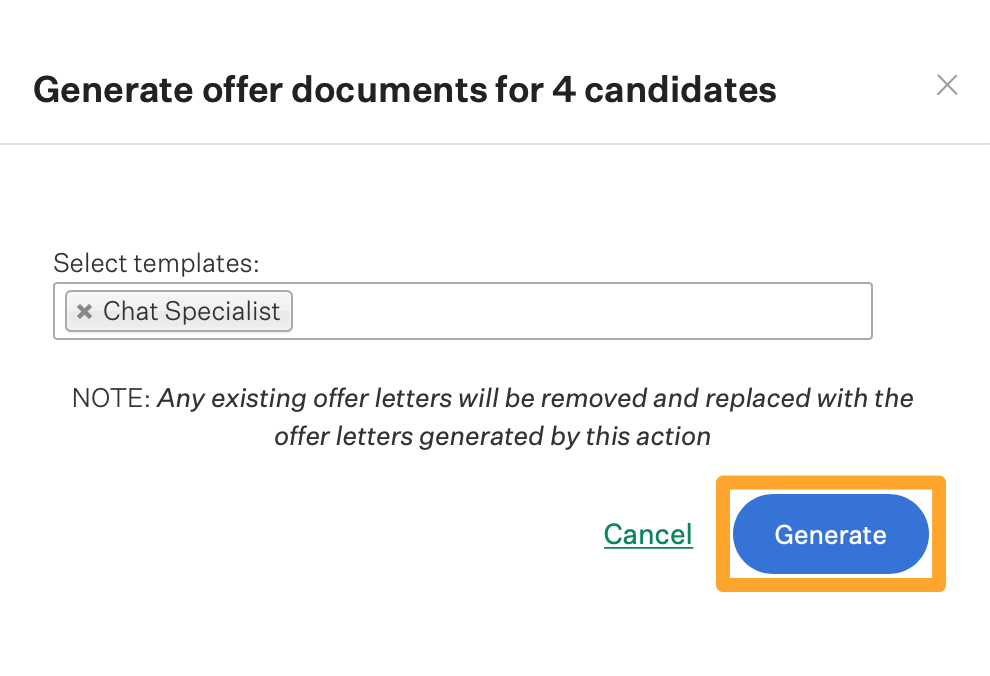 To learn more about offer templates, check out: Generate and send offer letters.