Candidate Availability attempts to alleviate some scheduling pain by making it easier than ever to plan interviews and keep track of what need to be done with each candidate. Since this feature has many steps, we thought it might be helpful to show you how it works in real time with Customer Support Specialist Alexa!
Candidate Availability Feature Sneak Peek from Greenhouse on Vimeo.
Requesting Availability
When you go to schedule a candidate for an interview, you will now see an extra section that relates to Candidate Availability. It will only show up for the stage a candidate is in, so you'll need to move the candidate if you want to request availability for another stage.

The status on the lefthand side will show you whether you've reached out to the candidate in Greenhouse. This will update automatically as you move through the process, but if you do anything outside of Greenhouse, you can manually change the status as well. 

When you click Request Availability, an email popup will appear -- this is your new Candidate Availability Request Template, which can be edited on the Configure > Email Templates page. Use it to reach out to your candidate and suggest times when they might be available for a call or a face-to-face meeting.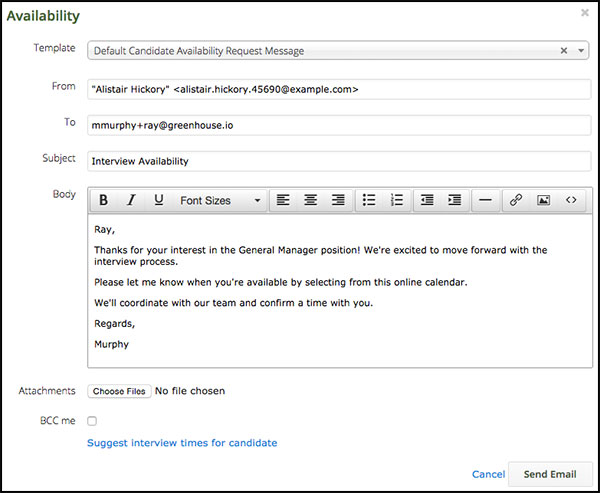 When you're done with the message, click Suggest interview times for candidate. This will open a new calendar window you can use to mark when your team is free for the interview. If you only want to find out when a candidate is available and don't want to suggest any times, you can also skip this step!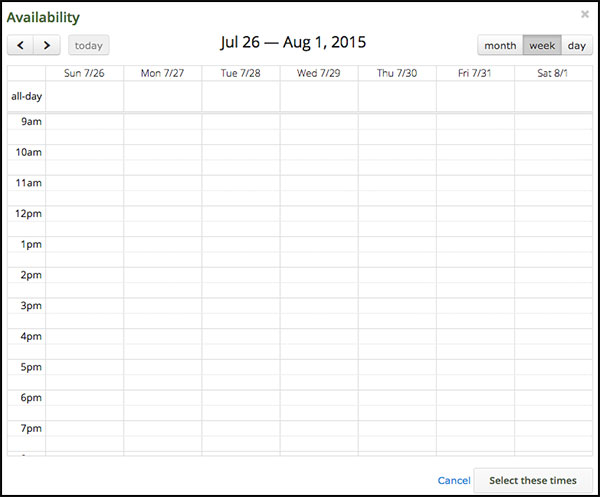 You can click and drag in the calendar to create proposed times for your calls or interviews. Select as many as you want, change the view to show different days/weeks/months, and simply X out of any times you added incorrectly.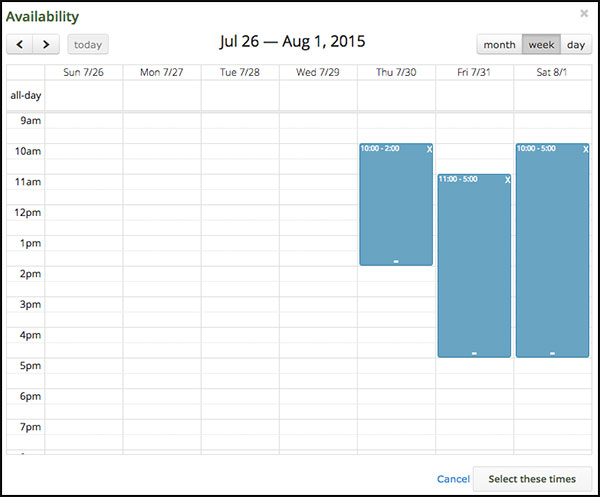 After you select the times, they will be slotted into the bottom of the email to the candidate.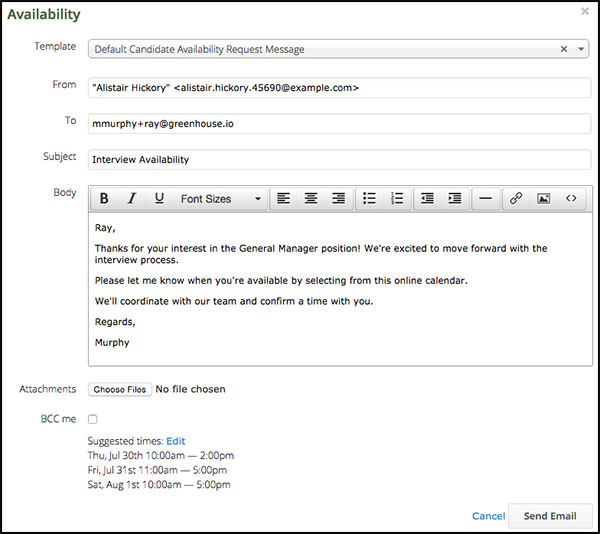 When the candidate receives your email, it will include a link to their very own scheduling window where they can see your message and availability. If you don't get an answer after sending it, you can click the resend button on the Stage tab to make sure they see it again.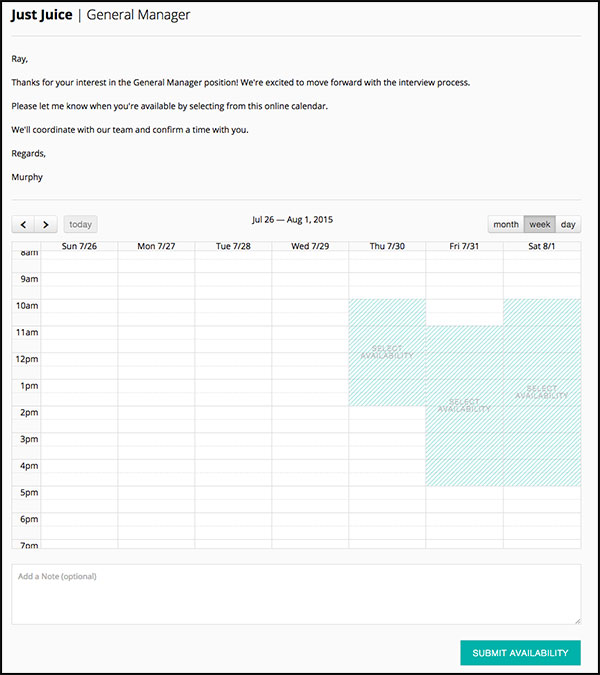 The times you chose will be highlighted in light green, then they can use the same functionality to indicate when they are free for the interview.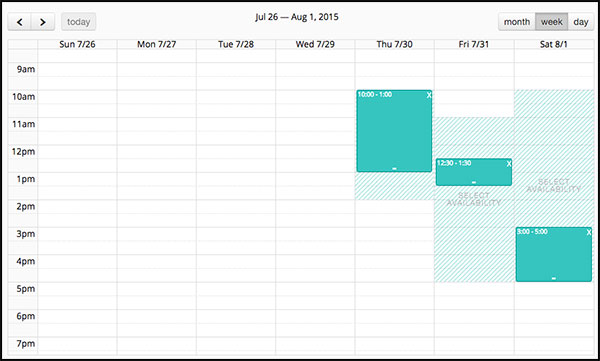 After they send you their times and any notes they'd like to include, the person who requested availability will receive an email notification letting them know it's time to schedule the interview. Both sets of times will then appear on the Stage tab, allowing you to choose the most ideal time and schedule the interview like normal. When you do, you should see the Available times on the right side of the scheduling window for easy reference. 

The Final Step is to Send Interview Confirmation, which uses the new Candidate Interview Confirmation Template to let the candidate know when they'll be coming in.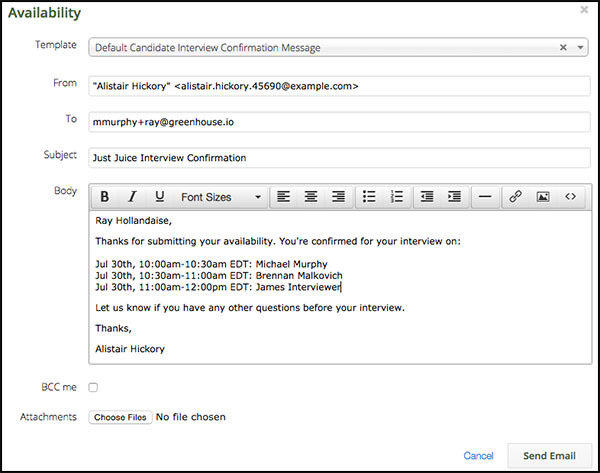 If you want to create additional email templates for requesting availability and sending confirmations, you can do that on the Configure > Email Templates page. Just create a new one and make sure to adjust the type, or make changes to your default templates for the whole organization.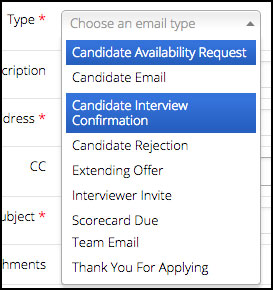 You can also filter by Availability status on the Candidates tab to see who still needs attention. If you filter by Requested, you can check which candidates received the email X number of days ago to easily send reminders to them.