Is your boss breathing down your neck wondering when the new Accountant will start? Are you sick of compiling lackluster notes about your pipeline to send over to a hiring manager? Well now there's an easier way to keep the right people informed without sapping precious time away from you and your team!
Recruiting Updates provide lots of information about how your hiring process is going and can be easily emailed to anyone in your organization. To start, click on the Reports tab, then select the Candidate Pipeline Email option: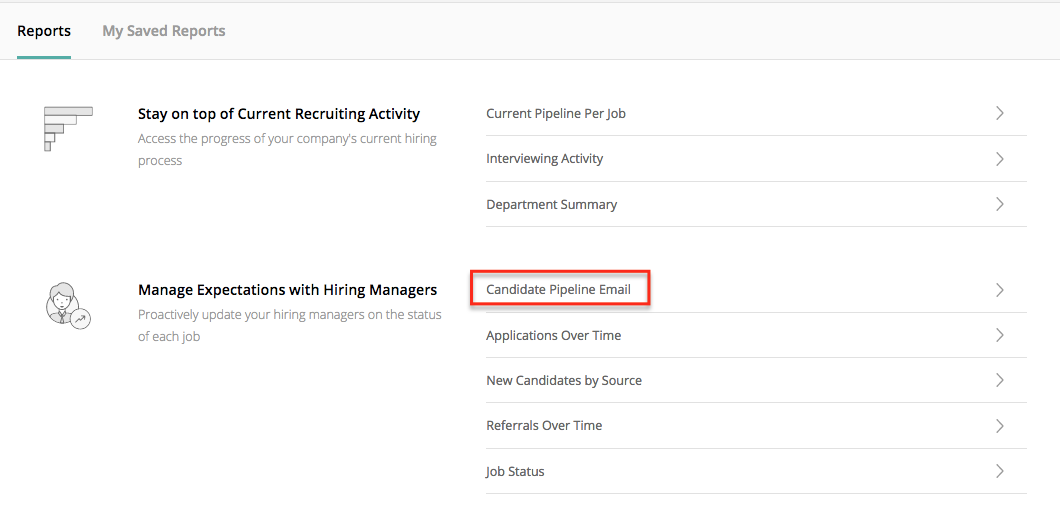 Just like the other report filters, you can select the jobs and departments you'd like to include in the email (up to 50 jobs). Different people might be interested in different areas, so you can make these emails as targeted or general as you'd like!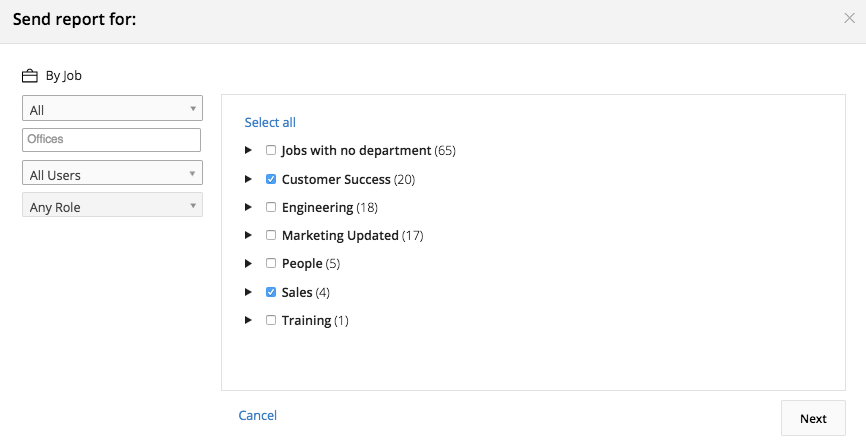 On the next page, you can select which candidates should be included in the report. A Hiring Manager might be interested in anyone who has been phone interviewed, while your CEO or other executives might only want to hear about candidates who are nearing the end of the pipeline.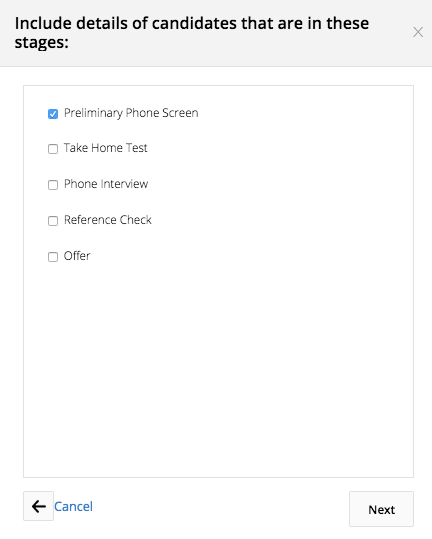 After you've selected the right criteria, you can view the message and add any additional comments right under each job or candidate name. From there, just enter you colleague's information and click send! Their version of the report will include handy links to each job and candidate in case they want to delve into things in more detail!