Our new integration with Checkr brings more background check functionality right into Greenhouse. For users of the old integration, head over to the Configure > Dev Center > Web Hooks page and deactivate the old Checkr webhook. This should ensure that you don't end up running a whole bunch of duplicate checks!
*Note this integration currently does not support SSO
From there, one user per organization can connect an account via the integrations tab.

After connecting, users with access to the Private tab can kick off background checks directly from Greenhouse! Once a check is complete, the results will feed back into Greenhouse so you can view the candidate's information all in one place!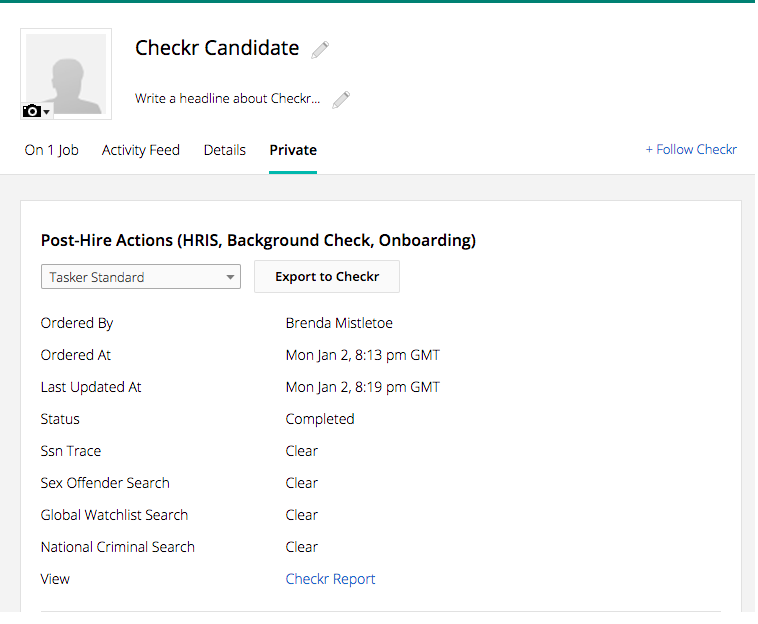 Keywords: [employment screening, reference checks, check, background check, reference ch, integration, Checkr]
For more information on the integration, please view this demo video: