Checkr allows your organization to conduct compliant and accurate background screenings that balance safety and consumer protection. Greenhouse Recruiting's integration with Checkr enables your organization to bring this background check functionality into Greenhouse, and receive the information back on the candidate's profile.
All information from Checkr will display on the Private tab of the candidate's profile.
Note: Organizations using the deprecated Greenhouse/Checkr integration should navigate to Configure>Dev Center >Web Hooks page and deactivate the old Checkr webhook. This should ensure that your organization does not run duplicate checks.
Enable Greenhouse/Checkr Integration
Navigate from your Greenhouse Recruiting account to the ellipsis on your navigation bar and click Integrations from the dropdown menu.

Locate Checkr in the search field.

Select Checkr from the dropdown menu. The Checkr integration window will open.
Click Connect on the integration window.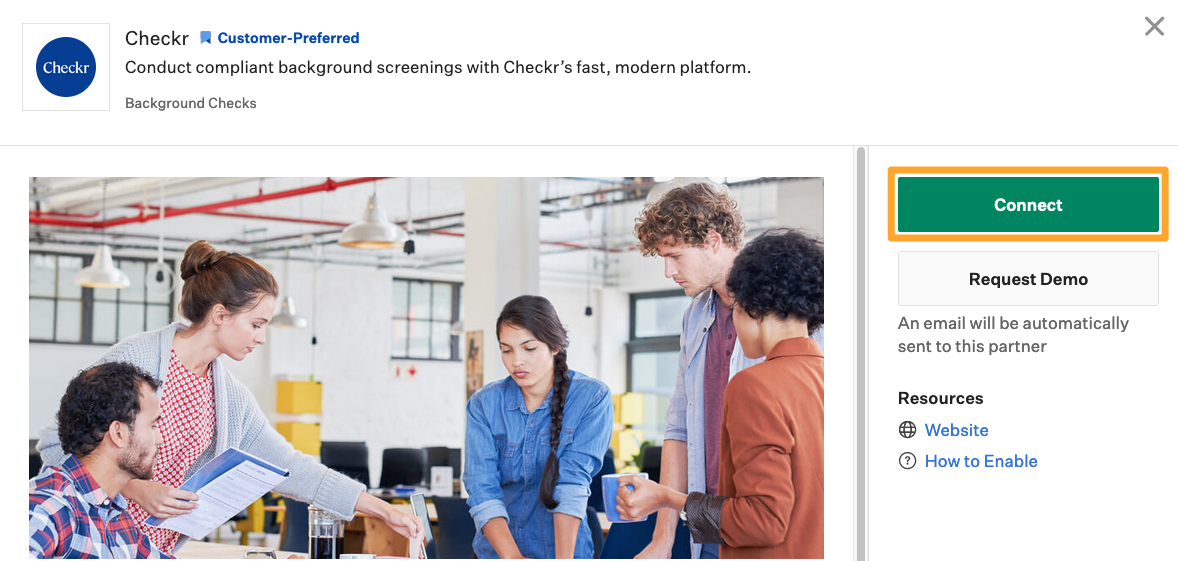 You will be redirected to Checkr's partnership page. Follow the steps on this page to setup the integration.
Note: These fields may be different based on your Checkr implementation. Reach out to Checkr support with any questions about your organization's setup.
Once connected, users with access to the Private tab on candidates can send a background request to Checkr from a candidate's profile.