Permissions: Job Admin and above who have access to CRM
Product tier: Available for Advanced and Expert subscription tiers
The Prospecting Activity report tells you which users are uploading the most prospects, whose prospects are most likely to turn into hired candidates and how many email touches it generally takes to turn a prospect into a viable candidate.
In this report, Converted refers to prospects who were moved onto any job, while Emails Sent shows how many times each user emailed their prospects before adding them to a job. You can also use two different date filters to drill into the data in more detail!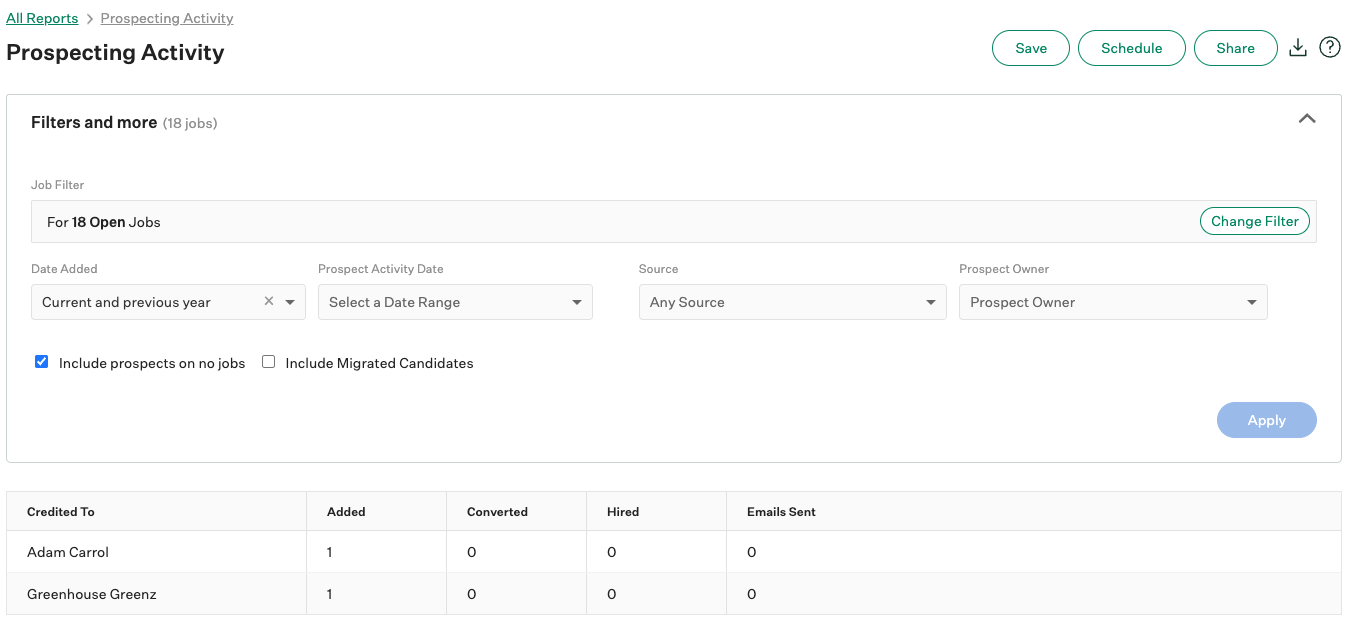 Prospecting Activity report filter
The Prospecting Activity report can be filtered by Job, Date Added, Activity Date, Source and/or Prospect Owner.
Date Added will filter these columns:
Added
Converted
Hired
Emails Sent
Note: By default, the Date Added for the report is set to Current Year.
Activity Date will filter these columns:
Converted
Hired
Emails Sent
You can also check the box at the top marked Include prospects on no jobs to show all of your prospects that aren't connected to any job and/or Include Migrated Candidates to show all of your candidates migrated into your Greenhouse account.